Discussion Starter
·
#1
·
Kids Logic proudly presents the company 10th anniversary product, the first of our diorama series - Robotech Valkyrie VF-1J 1:6 Cockpit Diorama Digital Sound System.
VF-1J was developed for the U.N. Spacy by using alien Robotechnology obtained from the SDF-1 Macross alien spaceship, it is made for junior officers, Rick Hunter's first white Veritech.
The diorama contains 30+ LED computer controlled lights in order to achieve the effect of fading illumination.
The 3.1 (1 x main speaker, 2 x surround speakers and 1 x bass sub-woofer) digital surround sound and the 2.2" LCD monitor inside the cockpit are also the highlights.
The pack includes a special made metallic certificate with production number engraved that the number is matching with the one on the product, one Rick Hunter's statue and one action figure with extra accessories like transformable helmet, arms and heads.
Only 300 units of the VF-1J will be produced worldwide.
Properties:
- 2.2" LCD display (320 x 240)
- 3.1 digital surround sound system - 3 x 2.0" full range drivers, 1 x 4" subwoofer.
- Bluetooth & MicroSD slot for media playback.
- 2 layers of removable armours.
- 30+ LED lights.
Accessories:
1 x Ricky Hunter 1:6 statue (with 2 x exchangeable head and arms)
1 x Ricky Hunter 1:6 action figure (with 1 x transformable helmet, 2 x exchangeable heads and 2 pairs of palms)
1 x metallic memorable certificate of authenticity.
1 x transformer.
Specification:
Est. Product Size: 900mm x 335mm x 500mm
Est. Product Weight:: TBC
Est. Package size:90cm x 38cm x 45cm, 70cm x 45cm x 35cm, 70cm x 35cm x 40cm, 35cm x 30cm x 50cm.
Package Weight: TBC
Payments :
- Price: USD $1,380.00.
- Pre-Order Deposit: USD $380.00.
- Balance payment would be paid before shipment.
- The price does not include shipping charge. For
For Shipping Cost:
Estimate shipping charge at USD $440** (for reference only)
**Final shipping charge will be confirmed upon payable on balance.
Due to the royalty condition, certain area will not be available for purchase.
Shipping addresses from the area will not be able to complete the online payment procedure.
Note: Prototype shown and pending final approval, final product may differ.
Should you have any question regarding to our product
Please contact us at email:
[email protected]
Estimated Release Date: Q3 2017
Product Page
Robotech Macross VF-1J 1:6 Cockpit Diorama Digital Sound System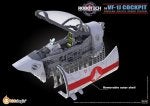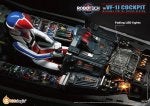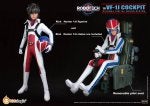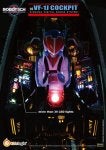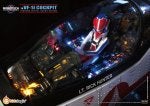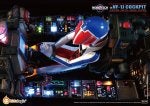 More pics
VF-1J Sound System - Album on Imgur