Ever since I saw Amy's (A J Clothiers) Hondo outfit, I've wanted to do that bash. I finally broke down and bought the set, and it was everything I could hope for. But I've also been saving a DML Bob Richardson hs to make Ward Bond as Buffalo Baker, Hondo's sidekick. Amy to the rescue again! She created a perfect 1/6 leather shirt patterned after the pics I sent her, and Buffalo was on his way. Here is what he looked like in the movie: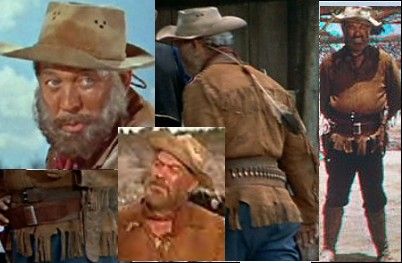 I didn't have a collie to make Hondo's dog, Sam (who was played by LASSIE!), so he got a Buffalo, instead: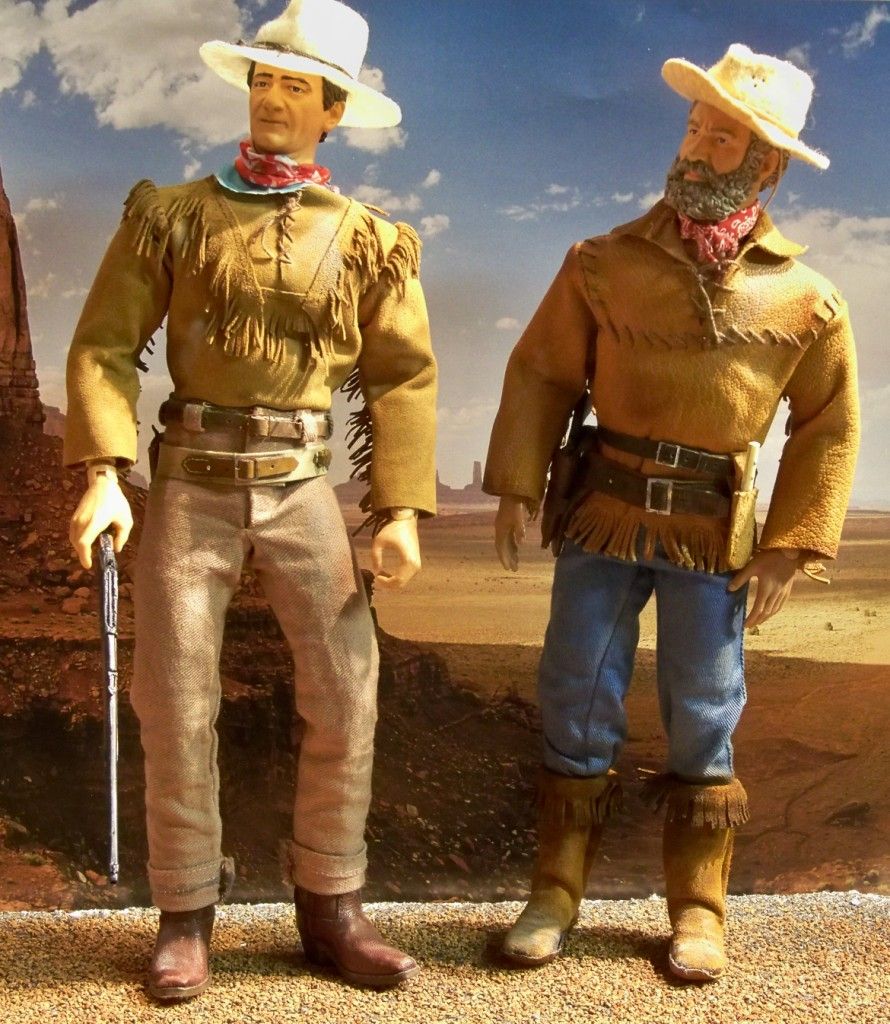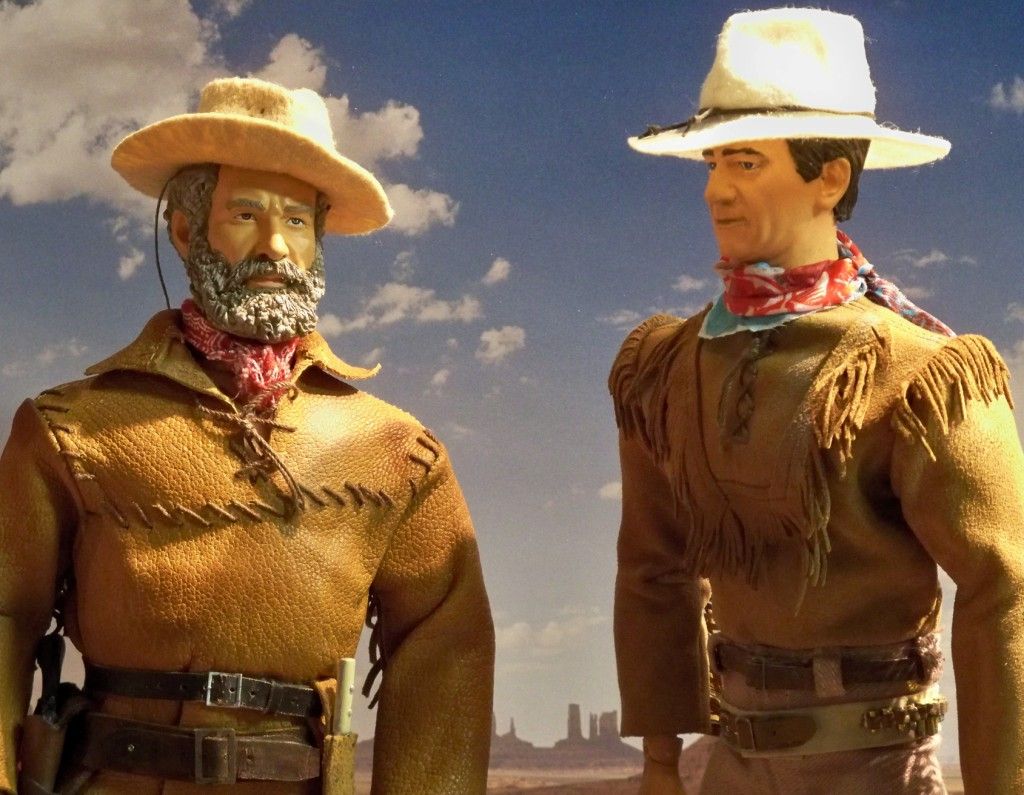 Here is Hondo with his 1892 Winchester, and a detail shot of his shirt and gunbelt: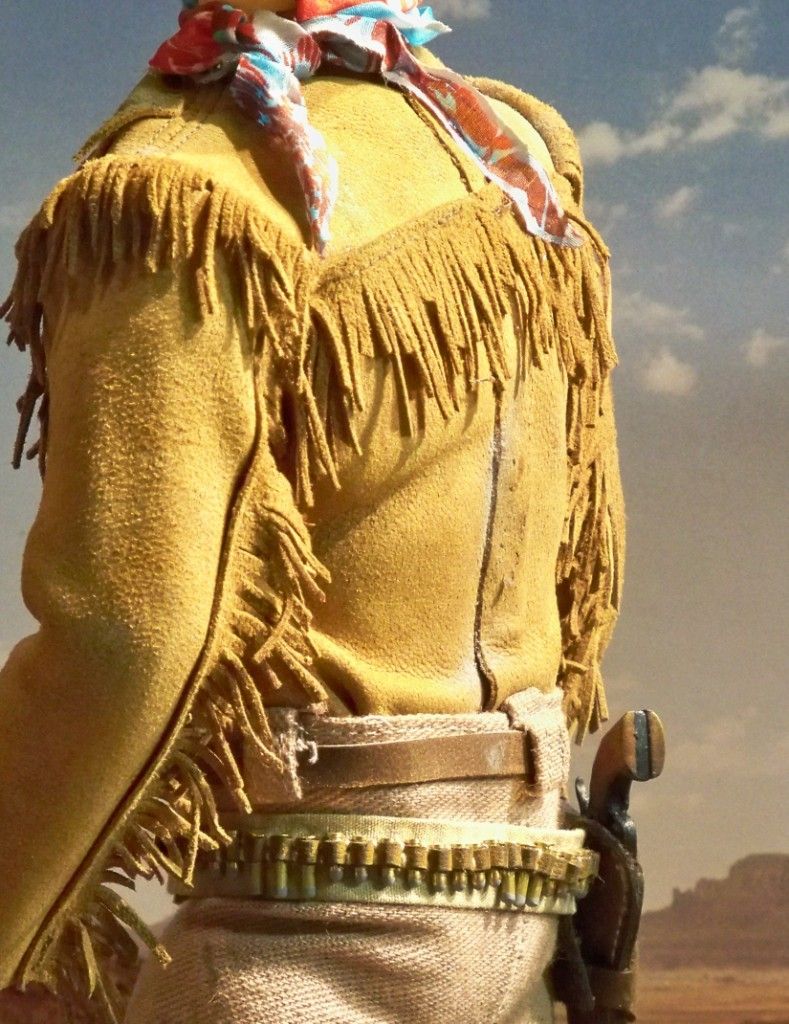 And here are some shots of Buffalo: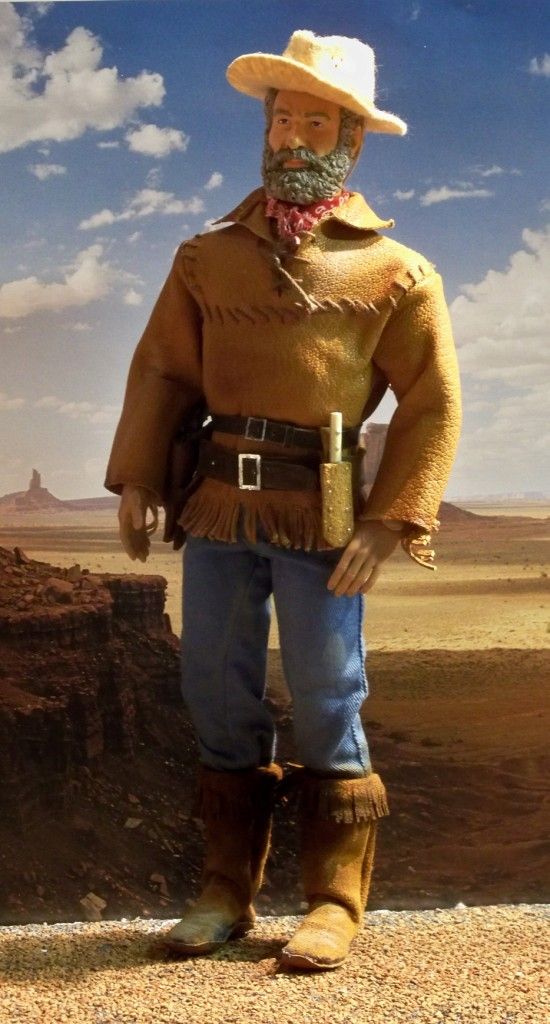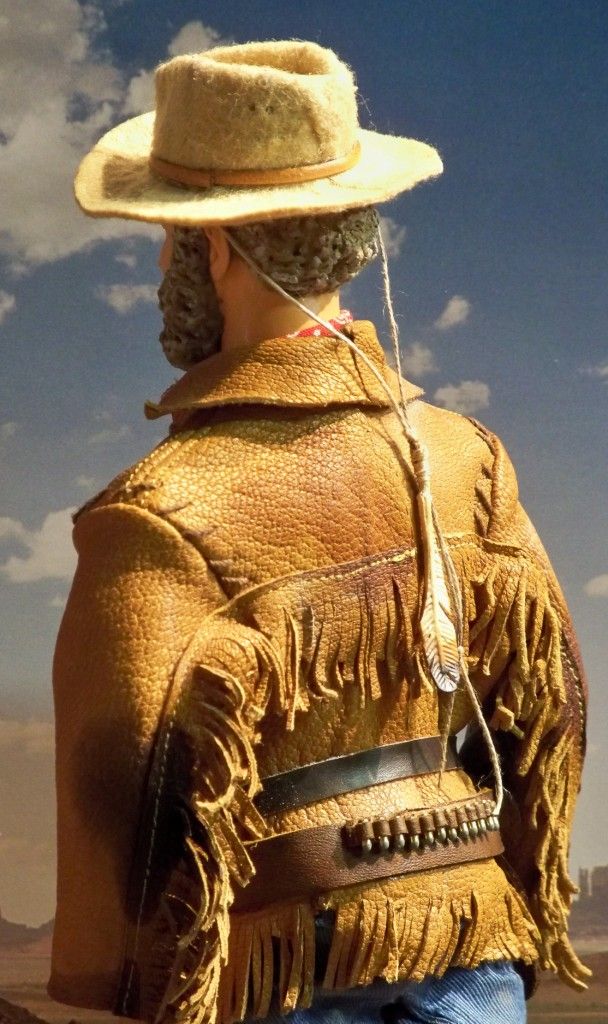 Here's a breakdown of the figures -
Hondo - A DML hs with new hair and paint on a DML muscle body. The shirt, pants and belt (with my buckle) are by Amy. The hat is by Gordon, and the boots, gunbelt, Colt, Winchester and pistol cartridges are BattleGearToys. I modifed the Winchester into an 1892, added some long rifle cartridges to the belt (as in the movie, and in The Searchers), and made the bandana. I also cut up the fringe on the shirt to give it that worn look.
Buffalo - DML hs and DML body, both heavily modified. (Probably could have made his gut even bigger.) That shirt is pure Amy, and the hat is by Gordon. The trousers and feather are DS, and the belt, Colt, holster and cartridge loops and cartridges are BGT. I punched the vent holes in the hat, and made a new wide gunbelt with my buckle. (I think it was supposed to make him look slimmer...?) I also made the knife sheath.
What really hung me up was the moccasins - couldn't find that style anywhere. Then I remembered buying some suede NLM Pirate Boots when Good Stuff To Go was selling out, and they made the perfect moccasins! I shortened the folded part and cut it into fringe, peeled off the sole and heel and glued a new flat sole and dyed them light brown. Here's a WIP pic:
So that's another Duke and pal off the list. Can't say enough about Amy and Gordon's customs, and those BGT John Wayne gun belts are another saving grace! Hope you like them!
Here's a link to Aj Clothiers. Amy is great to work with!
http://www.ajclothiers.com/