Last year, a local 1/6 store owner I visited, claimed that the Jiaou Doll was able to take sitting poses with bent elbows and knees for long term, as he had a number posed as such in his showcases on display. I was sceptical by his assertion.
Earlier this year, I obtained a Slave Leia set from ACPlay and matched it with a JiaouDoll 06C Wheat body. It was setup in a Jabba's Palace scene pose, and the figure had been sitting in that pose in my book display case for a little over 7 months in a room with light blocking curtains drawn.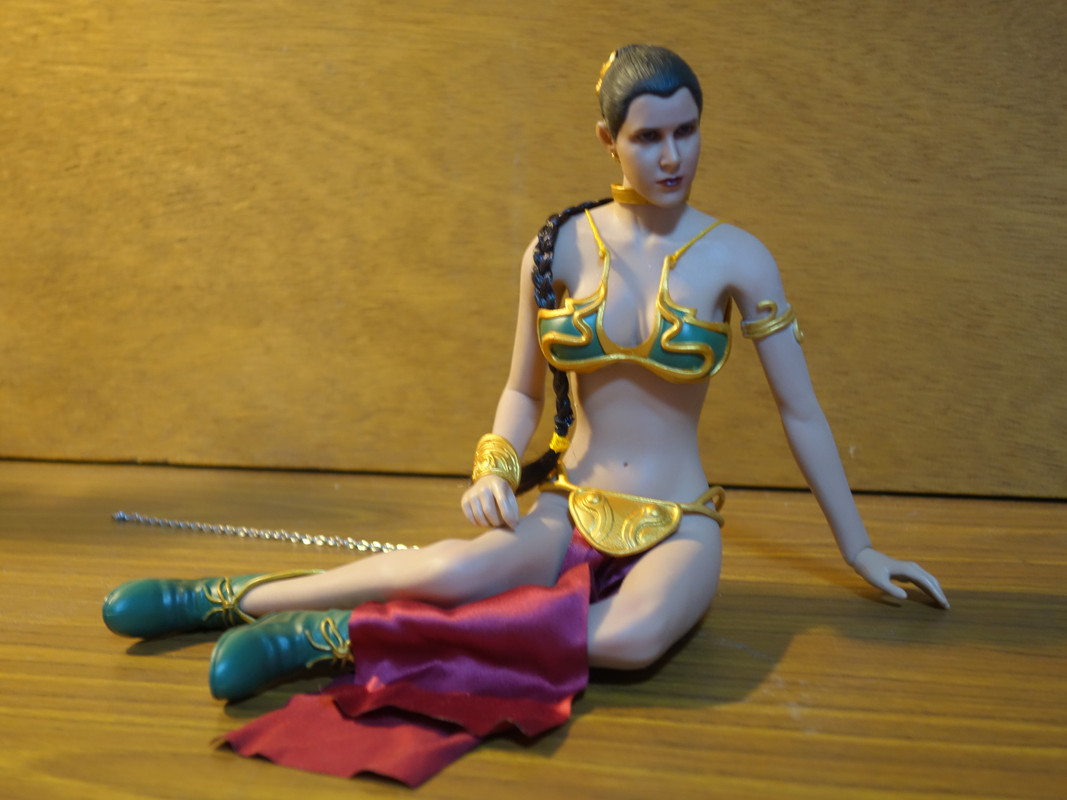 This morning I discovered tears at the knees and one elbow.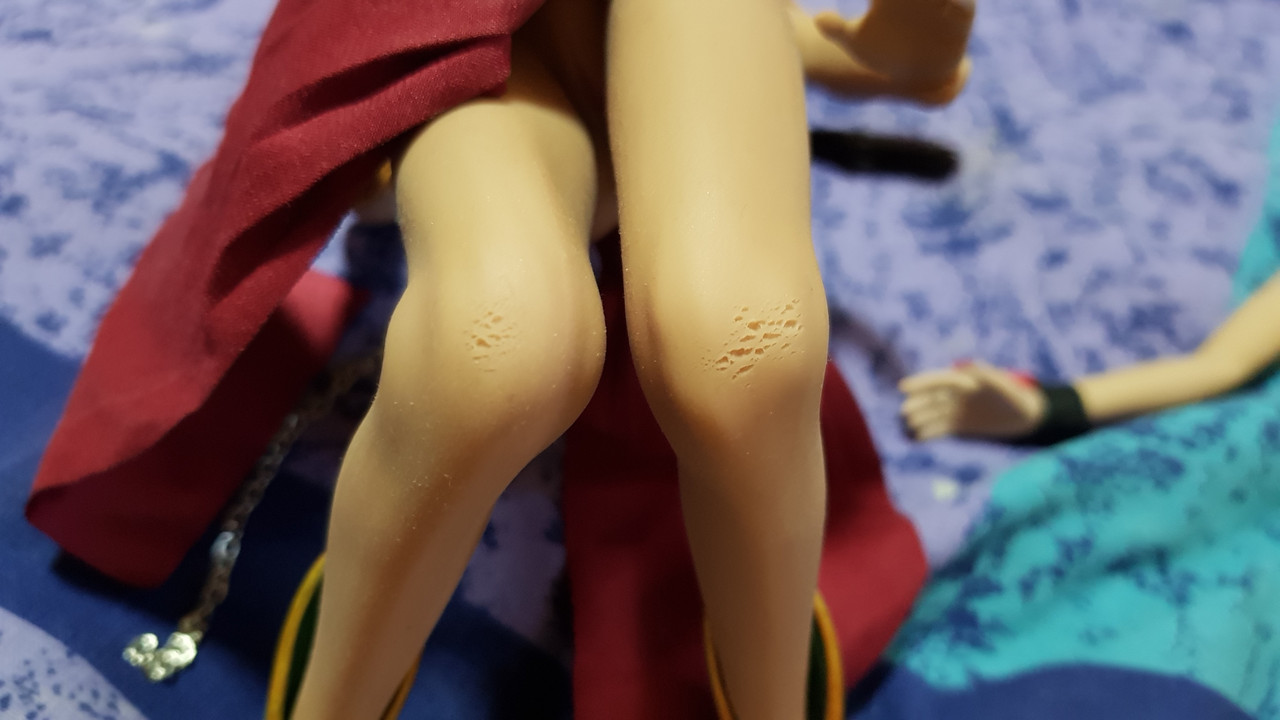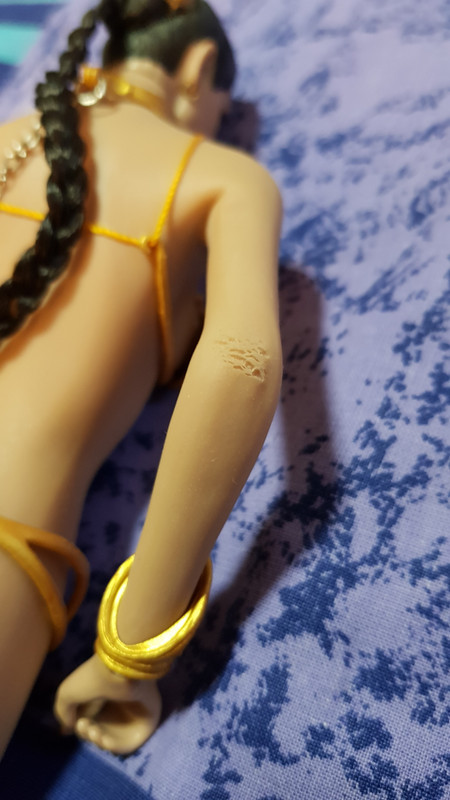 The other is Mai Shiranui with a JiaouDoll European KT body. It too had been standing with one bend arm holding her fan. This morning, I had found tears in that elbow area. The elbow was bent at almost 90 degree pose for most of the 6 months. The thigh to groin area also has a tear, as I was reposing the legs recently.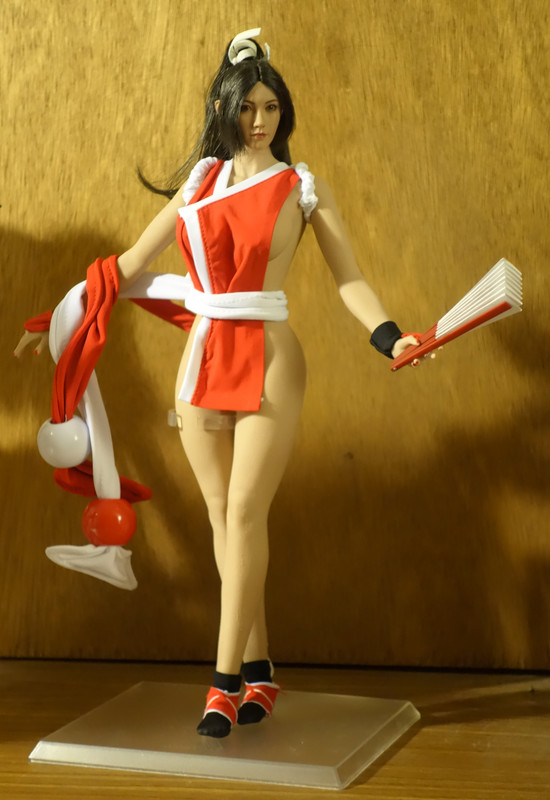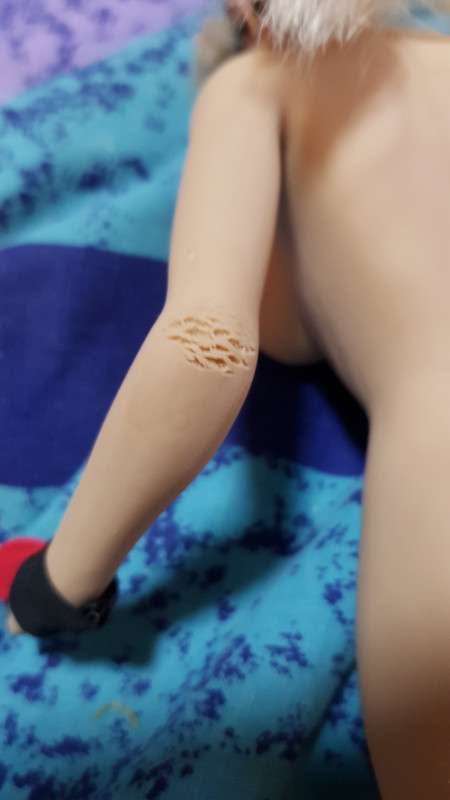 This is humid Singapore and my room is air-conditioned whenever I am home. I am not sure if that has any part to play in the TPE material.
I had also read a post from OSF and another TPE doll maintenance site/video about the use of mineral oil applied to the TPE body in their repairs. The OSF member used it to repair the Jiaou Doll skin peeling issue, due to washing with soaps that dried the TPE causing it to peel. (Article found here:
http://onesixthfigures.forumotion.com/t2186-nsfw-jiaou-3-0-european-body-color-review
). This has been what I have been experiencing since my 1st v3 Jiaou Doll, in view of the stain cleaning process. I went ahead and got a bottle of Johnson's Baby Oil, which is mineral oil. On applying a little oil to the peeling areas, it softened the peeling skin, and actually widened the peel to the boundaries that stayed in place, while the peels easily got removed by rubbing the oil in the area.
The results are not perfect after drying, as the peeled off area is still visible, surrounded by the unpeeled original outlayer.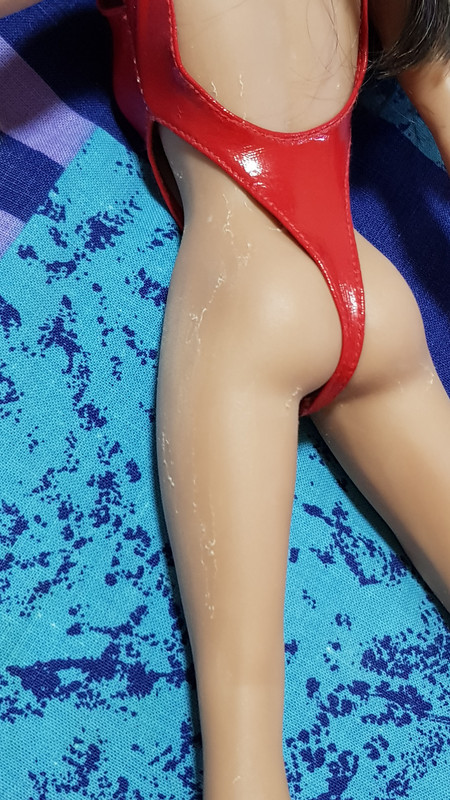 On conclusion:
1. No bent posers for 6 months. Not even near 90 degrees bend for elbows and knees.
I'm not sure if oiling the key joint areas, ie. knees and elbows, with mineral oil every once or twice a year would help avoid tears for any future posing actions.
2. No soap to be used in washing Jiaou Dolls. If needed, dry body and apply mineral oil to the TPE to avoid peeling.