Discussion Starter
·
#1
·
Here's my old review for series 1 Vader-
http://www.mwctoys.com/REVIEW_062007b.htm
In the review you can see a comparison with the medicom Vader helmet, so these might be a cheap way for some of you kit-bashers to get hold of decent 1/6'ish Stormtrooper, Jango and X-Wing pilot helmets to mod/canabalize, I said when the last wave hit I couldn't believe they didn't give us a Stormtooper/Clone, well here it is (amongst others).
And this time round they have magnetic feet, so my only real issue has been resolved.
Here's the official blurb-
We have some news for your about the new series of CHUBBY!
Hot Toys - Star Wars Chubby Series 2
Each of the Star Wars Chubby is consist in 3 different sizes of doll. Each size of doll represents the different stage of the particular character in each Episode of the entire saga. Each chubby features with magnetic feet.
Total Six (6) Chubby designs in 8.5cm(L), 5.7cm(M) and 4.5cm(S)tall, including:
l Storm Trooper/ Clone Troopers
l Jango Fett/ Boba Fett
l Luke Skywalker
l Starfighter Pilots
l Princess Leia
l Ewoks
Release date: Q2, 2008++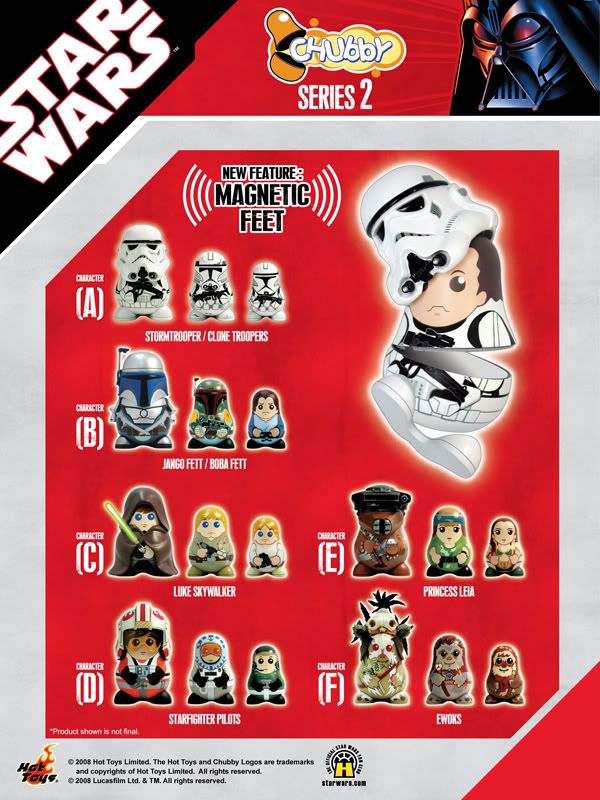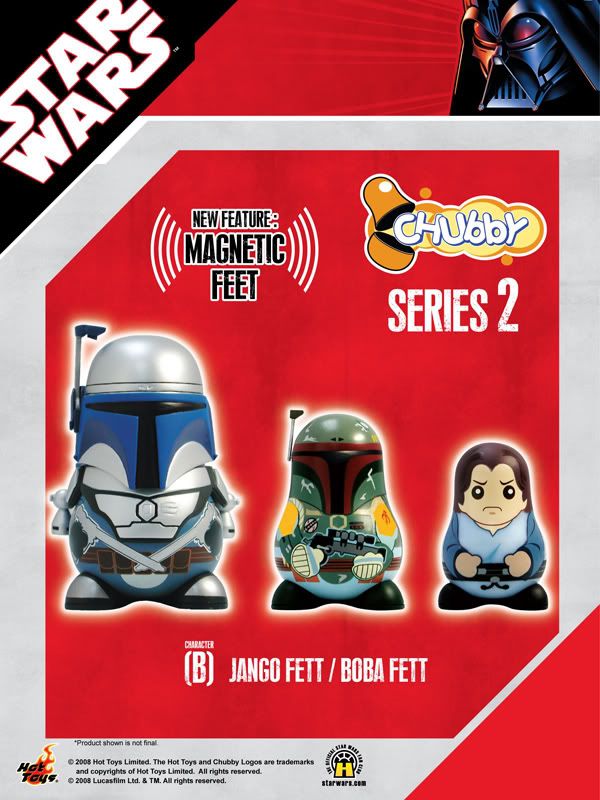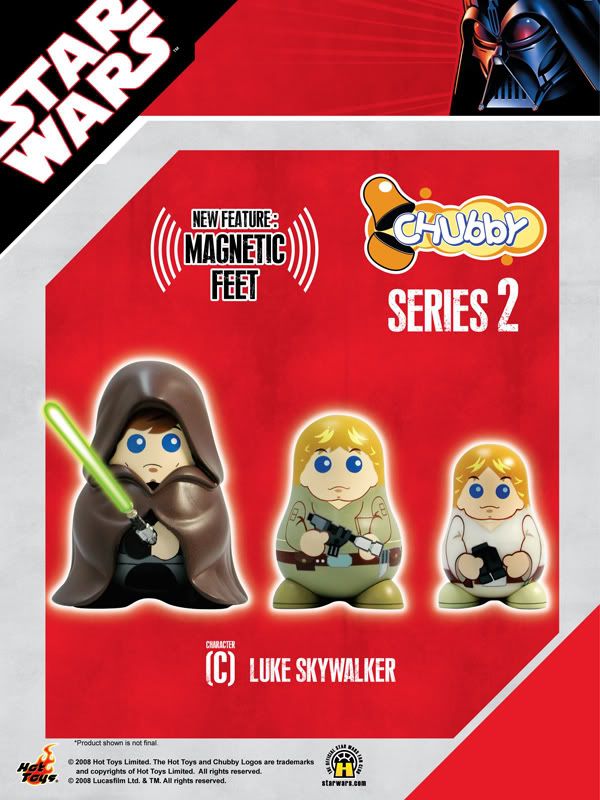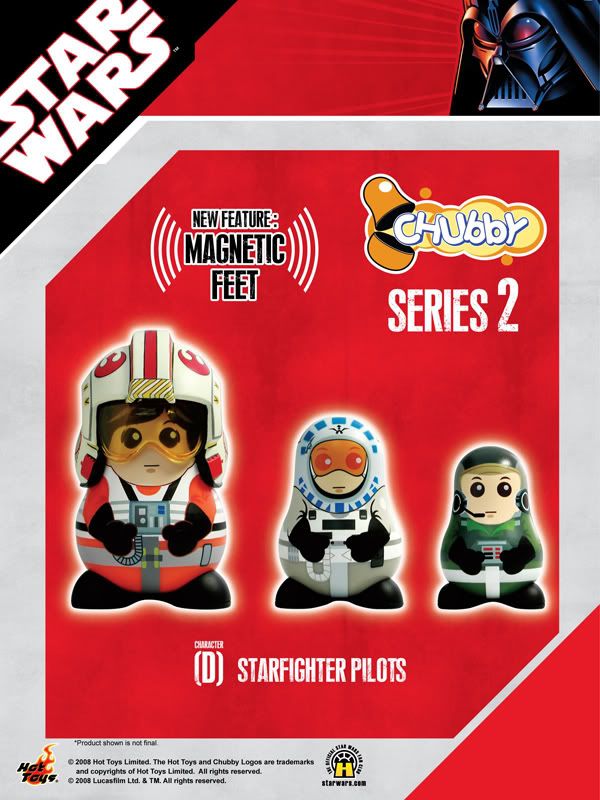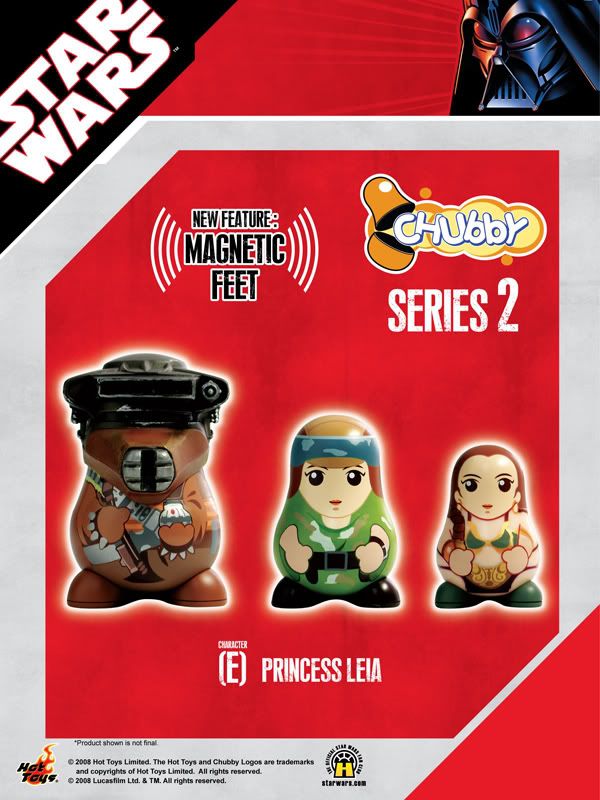 And the
BIG
Jango lowdown-
Hot Toys - Star Wars Chubby - Jumbo Jango Fett
The Jumbo Jango Fett stands approximately 22- 24 cm tall, comes with removable helmet and magnetic feet.
Release date: Q2, 2008+ +