Discussion Starter
·
#1
·
Hi all!
this is my first post here :dunce
I have been owning Hot Toys figures for years now, been buying and selling them, but now I am more or less fixed on limiting myself to mainly Batman figures.
But I still have my T-800 battle damaged figure.
And I am looking to collect main Star Wars figure in the future: just sold my modified Sidehow Vader to replace it for a ESB Vader (curious to see if HT wil bring out a ROT Vader in 1/6), R2D2-C3PO, Maul.
And also had the first run of HT Robocop figures, I had the one with the flight pack.
But am interested in owning the superiorly sculpted latter Robo, with maybe a ED 209
That said, what I currently own is a DX02 TDK bats, Batpod, Armory (basic), '89 Bats and '89 Batmobile.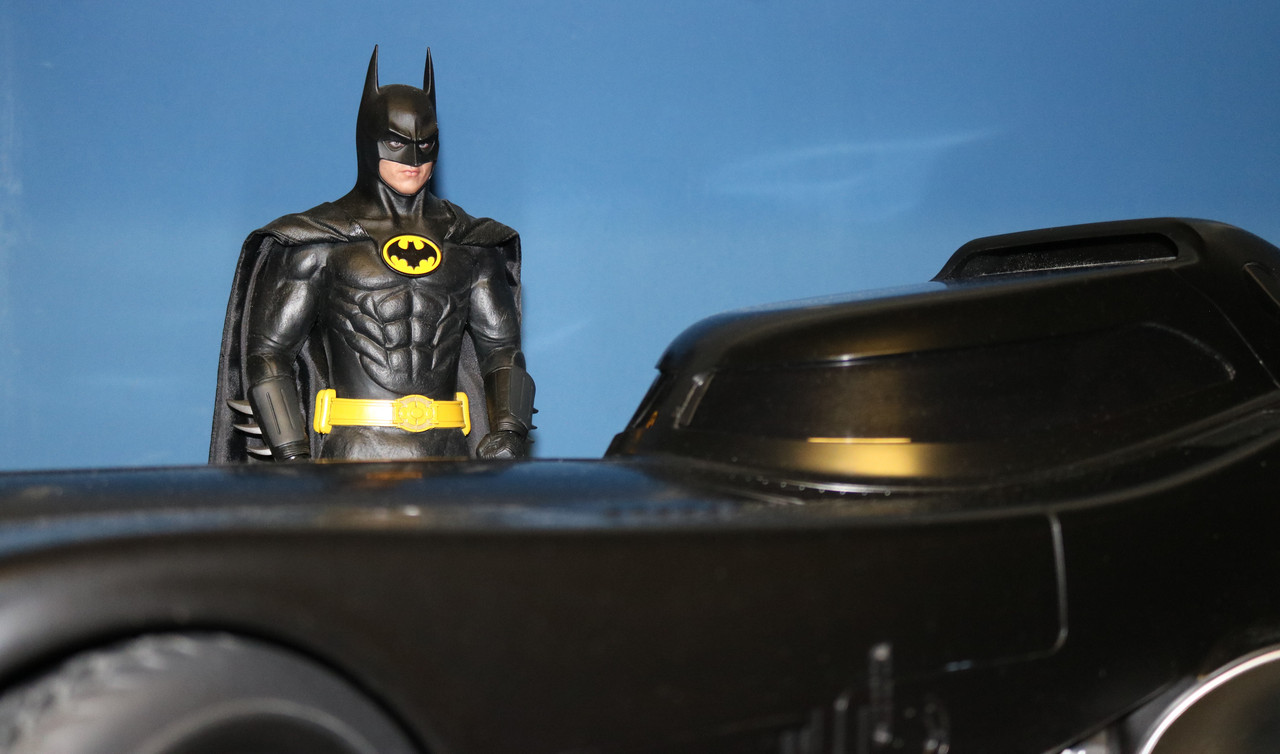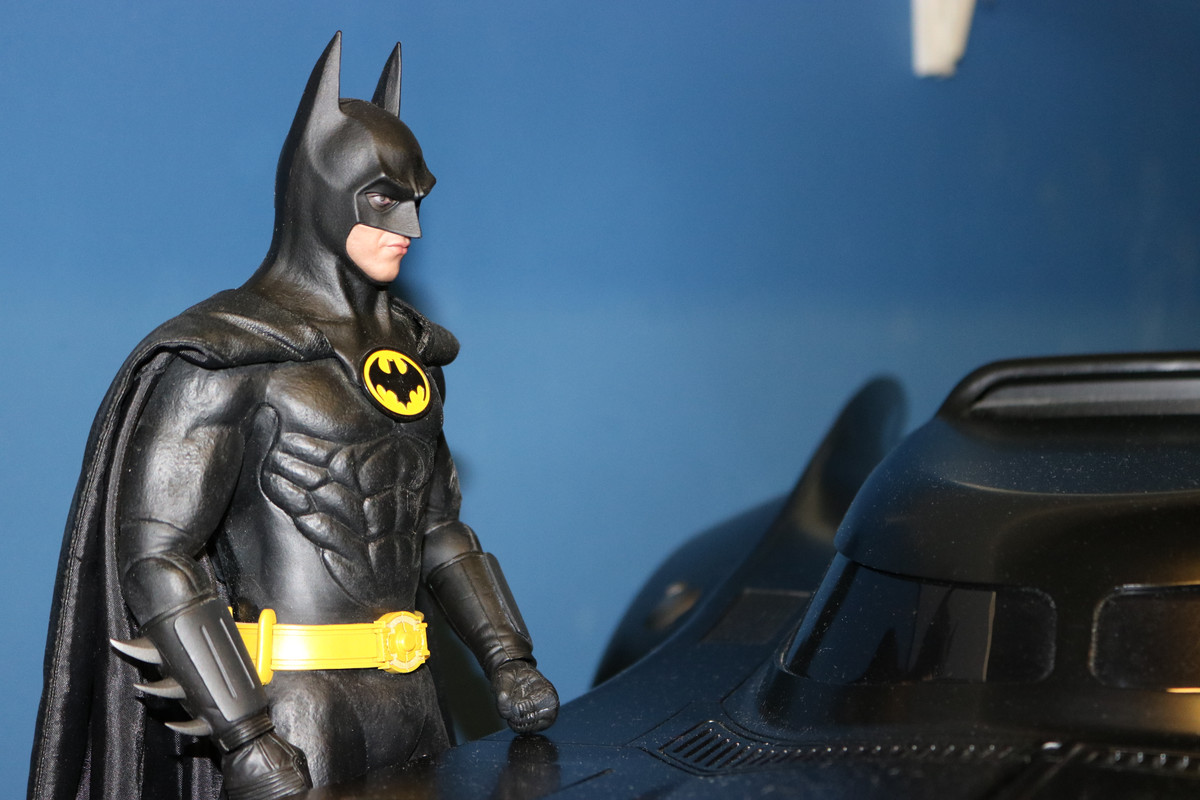 Still looking for a '92 Batman Returns though....:drool
Did a mix up of the DX02 with the Armory head- and necksculpt .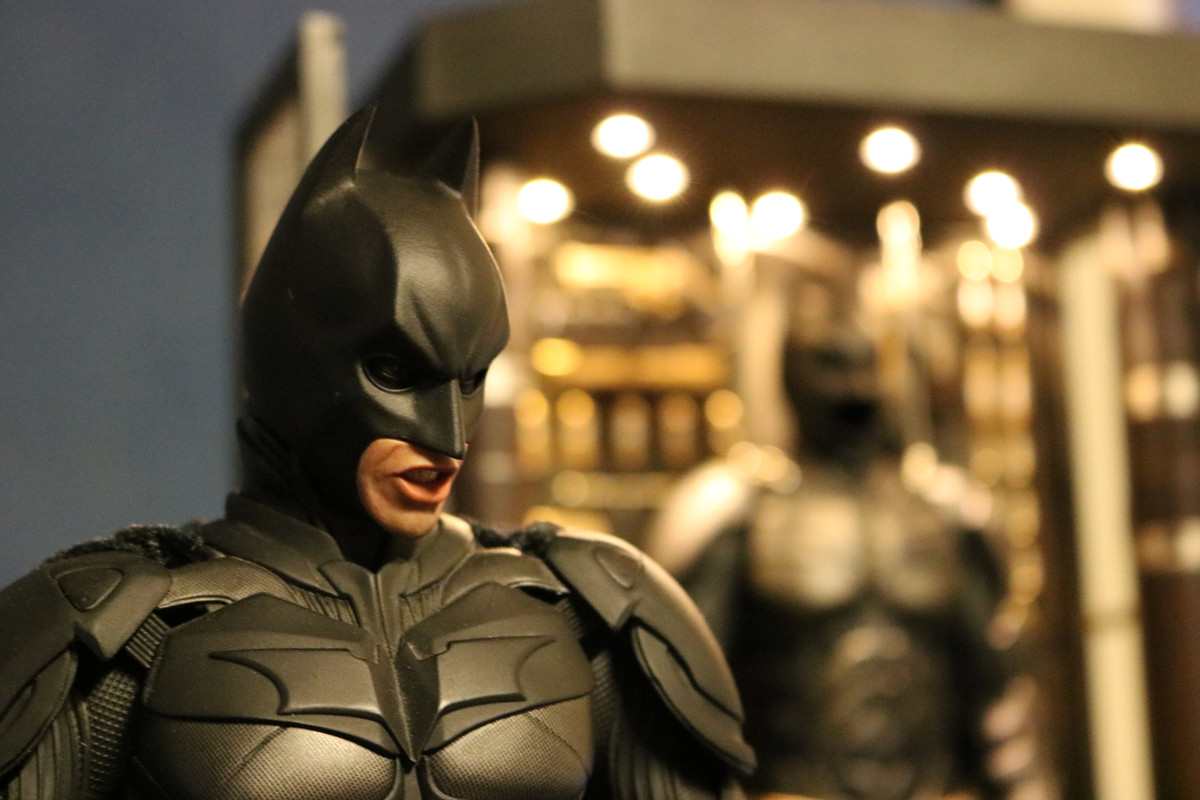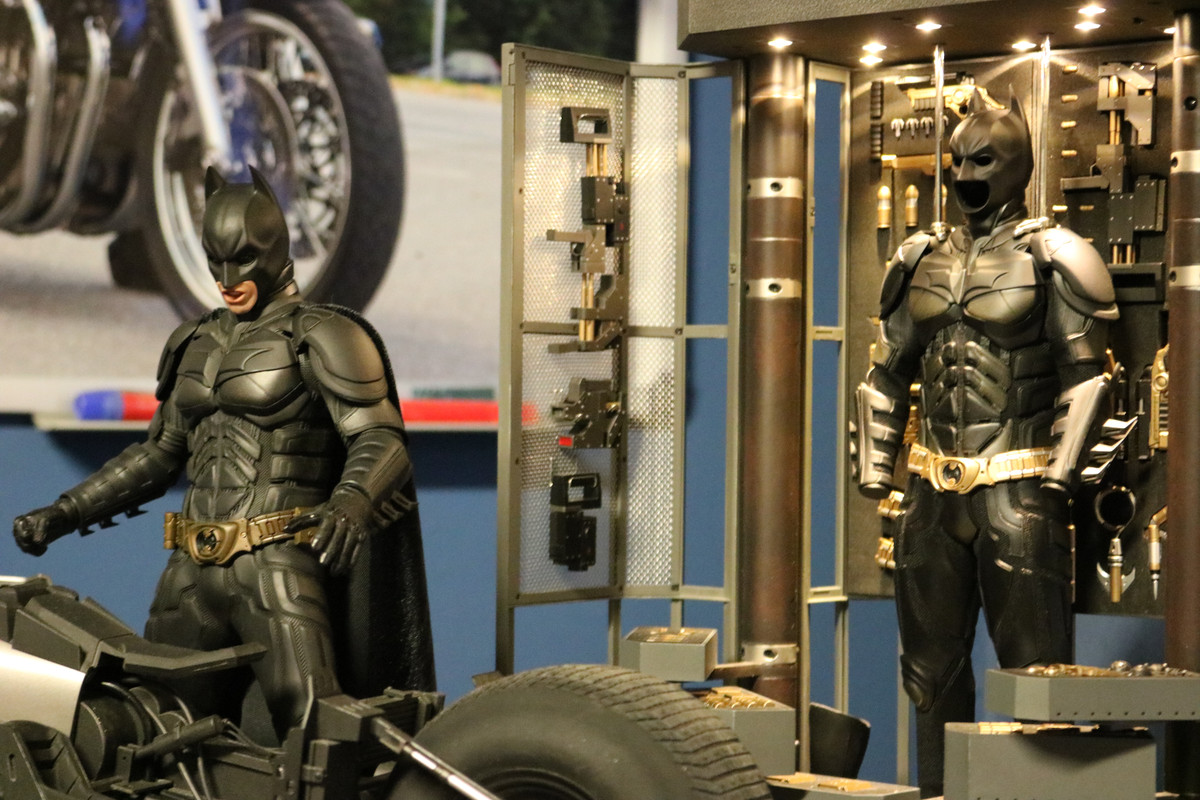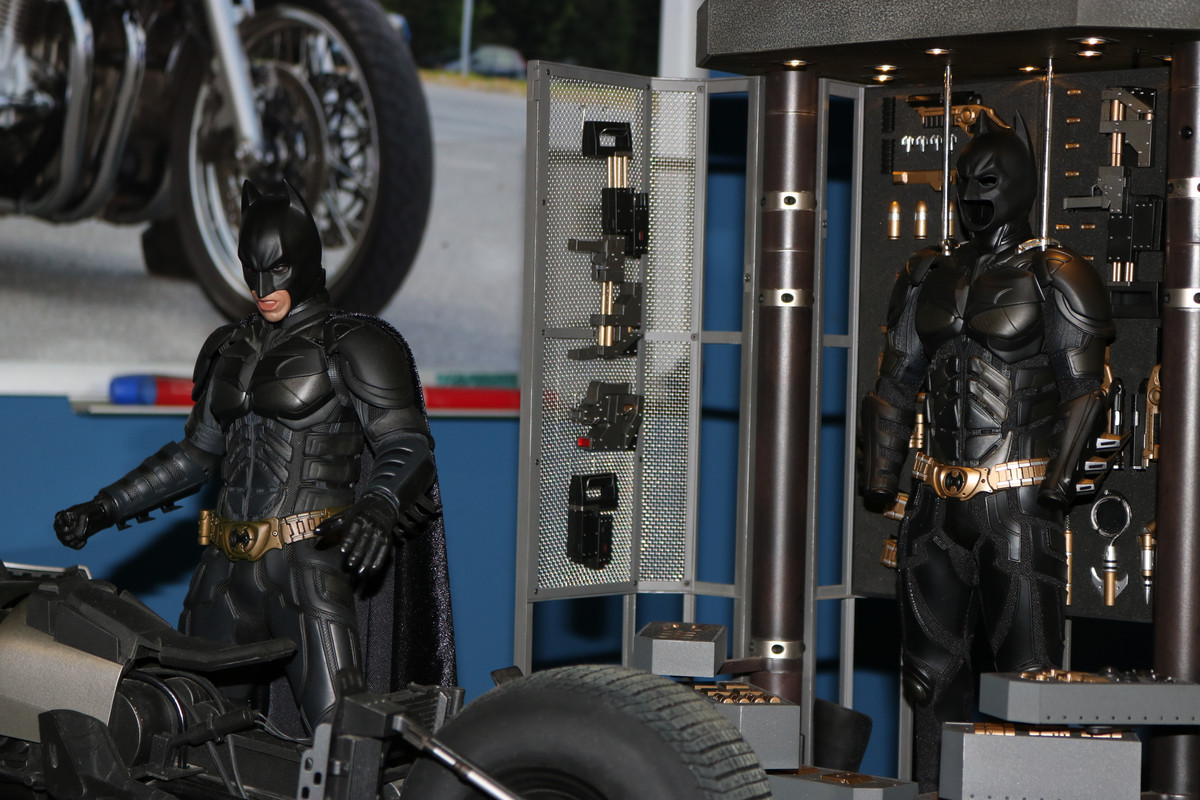 And had a custom cape wich drapes perfectly and suits the figure equally perfect.
And so begin this week I jumped on a "cheap" used Tumbler, finally :dancing
However, the first owner was a complete idiot, clearly he was not meant to own 1/6 detailed pieces and treated the Tumbler as a childs toy.
Full of dust, hard time cleaning it.
And we have the classic failures, broken flap parts and even a missing parts.
More specific, I am missing one flap piston and one antenna.
And of of the steering controls also broke.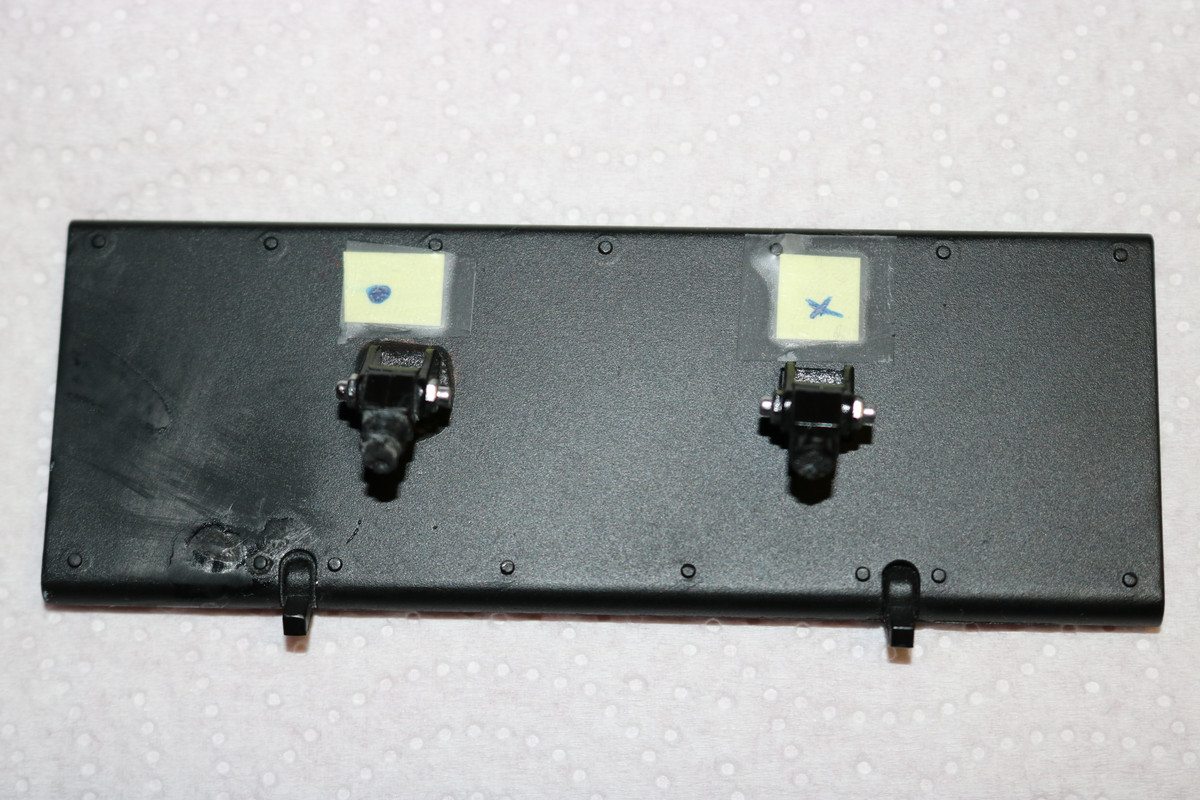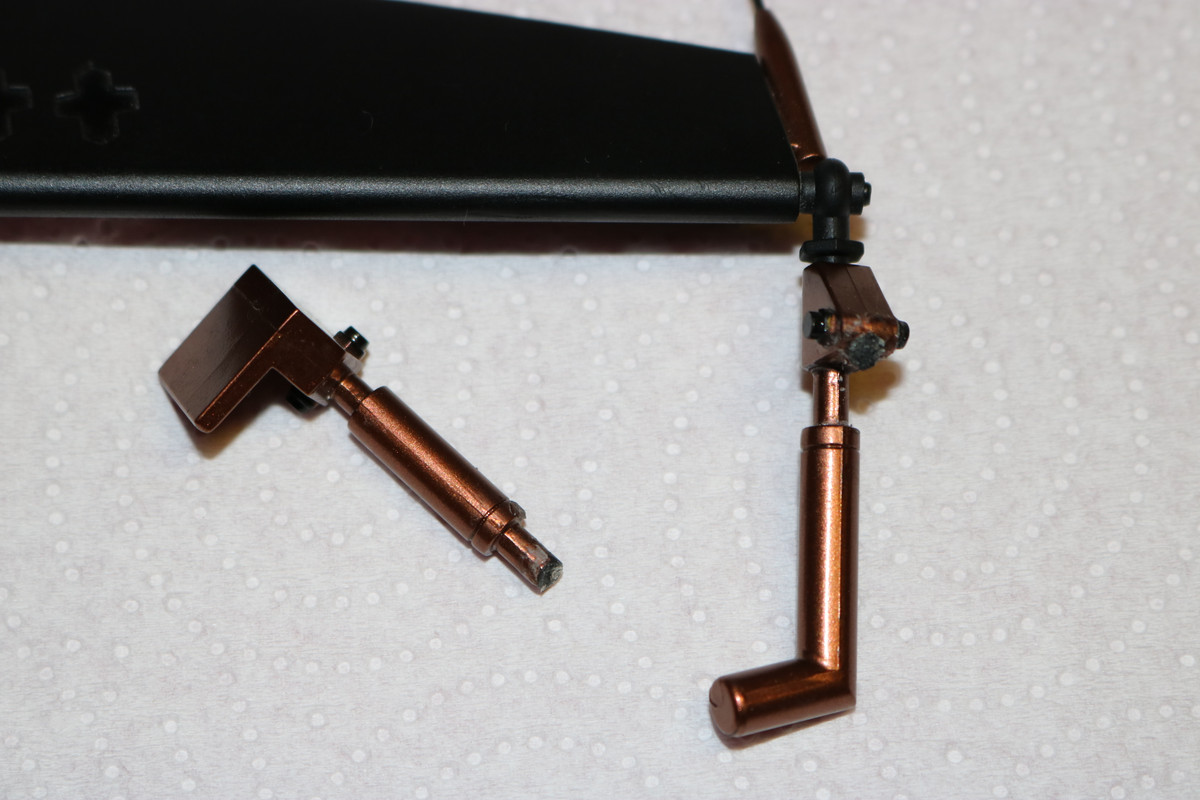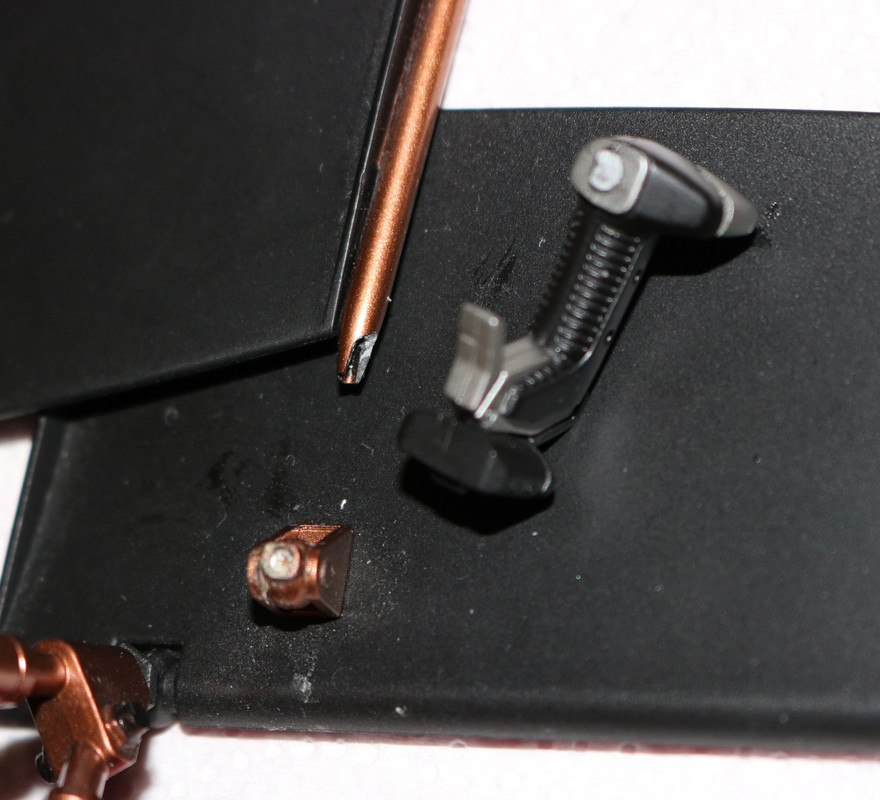 I am in the process of 3D scanning a flap piston and will be offering the 3D scan for sale, as well as sending finished pistons.
Same for the antenna's.
As for now, I wont display the damn thing untill those little details are finished, and for these things, its all in the details!
I would like to know if somebody has any knowledge about the used colors on the Hot Toys Tumbler?
Wich kind of black for the body and wich kind gold/orange for the flap mechanics are used?
Or wich existing scale paint matches the one used on this scale model?
Thx in advance!