Discussion Starter
·
#1
·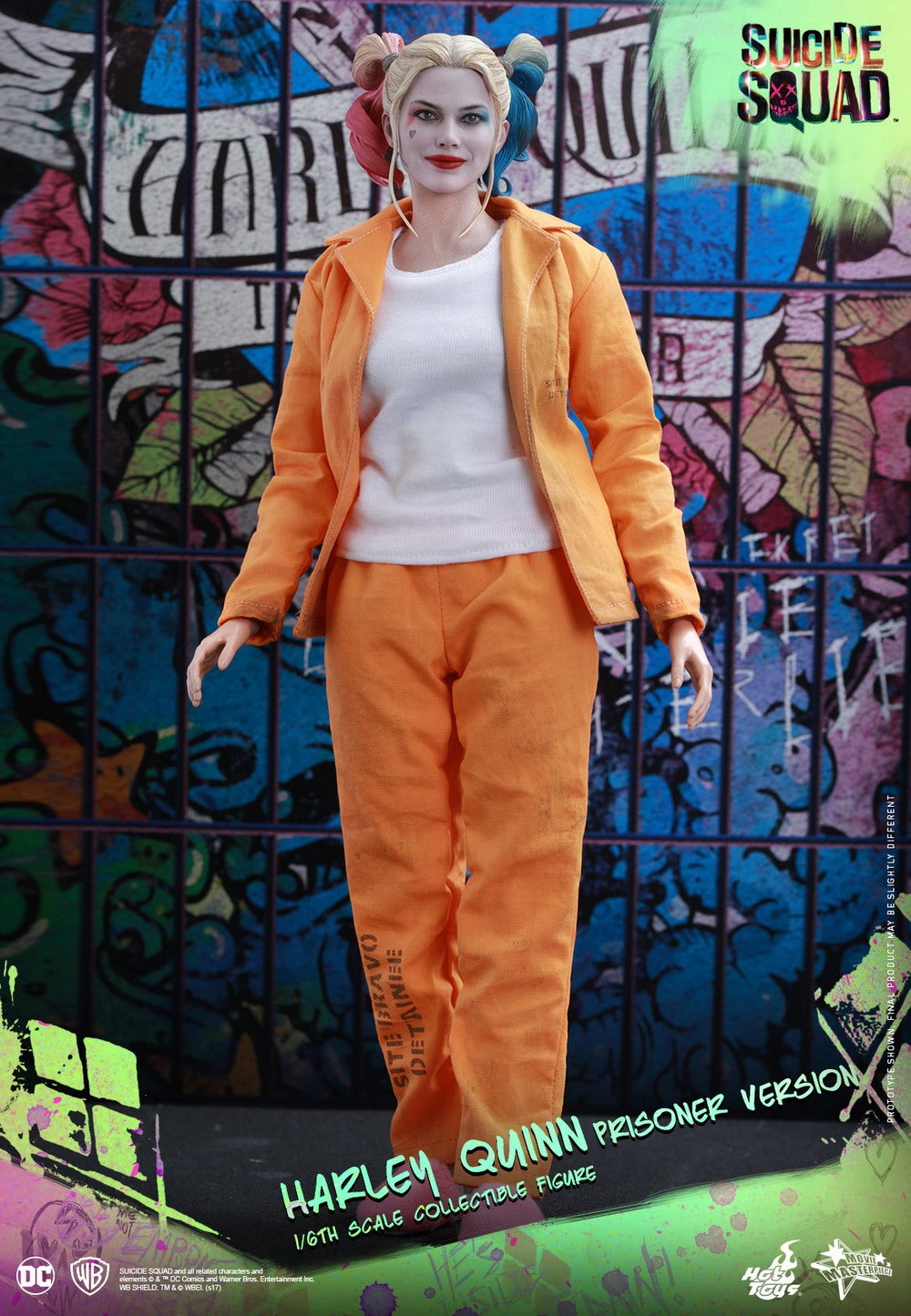 "Come on, I'm bored… Play with me!"
​
In the DC Extended Universe blockbuster Suicide Squad, Harley Quinn makes her entrance as a convict serving time in the Belle Reve Prison, where she is reluctantly enlisted in a secret task force doing dangerous dirty work for the government. Sultry but outright psychotic, the Queen of Gotham City is unmistakably the star in this ragtag team of supervillains, and today Hot Toys introduces an all-new 1/6th scale collectible figure of Harley Quinn in her prisoner outfit!
Expertly crafted based on Margot Robbie's appearance as Harley Quinn in the film, this movie-accurate collectible figure features a newly sculpted head, a newly developed specialized body with enhanced leg articulations, finely tailored prisoner costume, a variety of accessories she enjoys as a "privileged" inmate, and a specially designed figure stand with character backdrop and a removable prison cell mattress.
Special features of the 1/6th scale Harley Quinn (Prisoner Version) Collectible Figure:
One (1) new head sculpt with authentic and detailed likeness of Margot Robbie as Harley Quinn in Suicide Squad
Movie-accurate facial expression with delicate makeup applied
Body with over 30 points of articulation
Approximately 28.5cm tall
Six (6) pieces of interchangeable hands including:
-One (1) pair of relaxed hands
-One (1) pair of fists
-One (1) pair of hands for holding accessories
Costume:
One (1) specially tailored orange-colored prisoner shirt
One (1) white tank top
One (1) pair of orange-colored pants
One (1) pair of removable pink furry slippers
Accessories:
One (1) coffee cup and saucer
One (1) book
One (1) cell phone
Specially designed Suicide Squad-themed figure stand with character backdrop and removable prison cell mattress
Artists:
Head Sculpted by So-Young Lee
3D Design by Hyeon-Jeong, Kim
Head Painted by E-Lee
Head Art Directed by JC. Hong
Release Date:
Q3 - Q4, 2017
**Prototype shown, final product may be slightly different
**Product details are subject to change without further notice