Discussion Starter
·
#1
·
Led by Captain Rex, the 501st Legion is a tight-knit squadron of clone troopers known for strength of character and unwavering loyalty. Upon being reunited with Ahsoka Tano, the soldiers of the 501st show their allegiance to their former commander by altering their clone armor in an homage for her Togruta markings.
Continue to expand their Star Wars: The Clone Wars collectible series, Hot Toys 1/6th scale Clone Troopers from the 501st Battalion!
Two versions of the 501st Battalion Clone Trooper will be released: a standard figure (TMNS022) and a Deluxe Version (TMS023) with additional accessories, including an interchangeable Phase 1 Clone Trooper helmet, an orange patterned Clone Trooper helmet, a backpack with cover and a rotary blaster cannon.
Release date: Approximately Q4, 2021 - Q1, 2022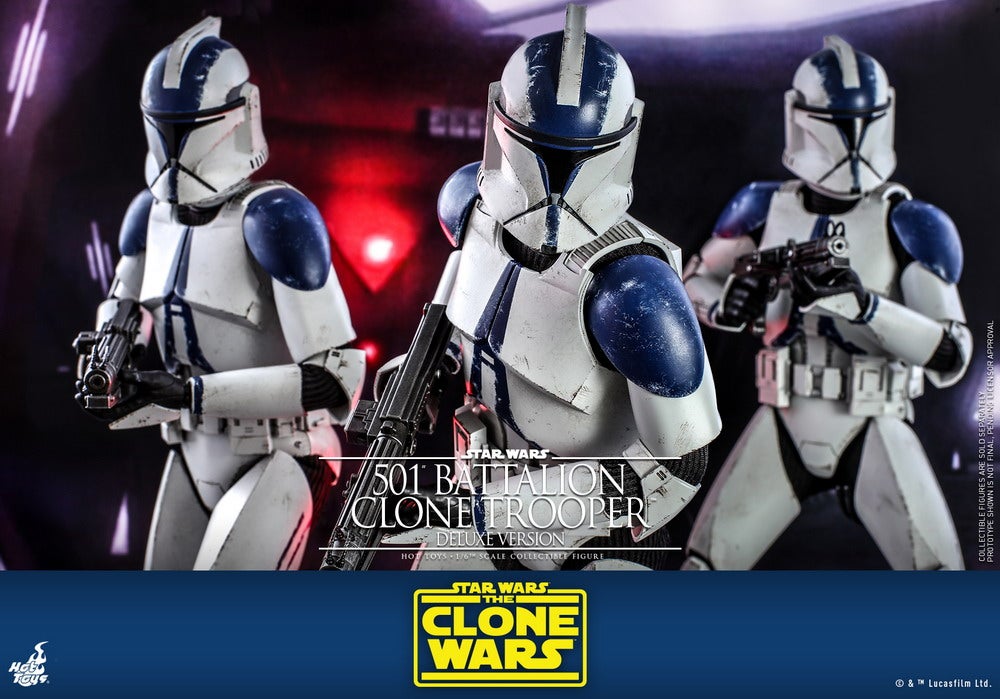 Hot Toys - [TMNS022 & TMS023] - Star Wars: The Clone Wars- 1/6th scale 501st Battalion Clone Trooper Collectible Figure
*** Exclusive to Deluxe Version
- Authentic and detailed likeness of Clone Trooper from 501st Battalion in Star Wars: The Clone Wars
- Newly developed Clone Trooper helmet with weathering effect (Phase 2)
- Body with over 30 points of articulations
- Approximately 30 cm tall
- Eight (8) pieces of interchangeable gloved hands including:
- One (1) pair of hands for holding gun
- One (1) pair of relaxed hands
- Two (2) pair of gesture hands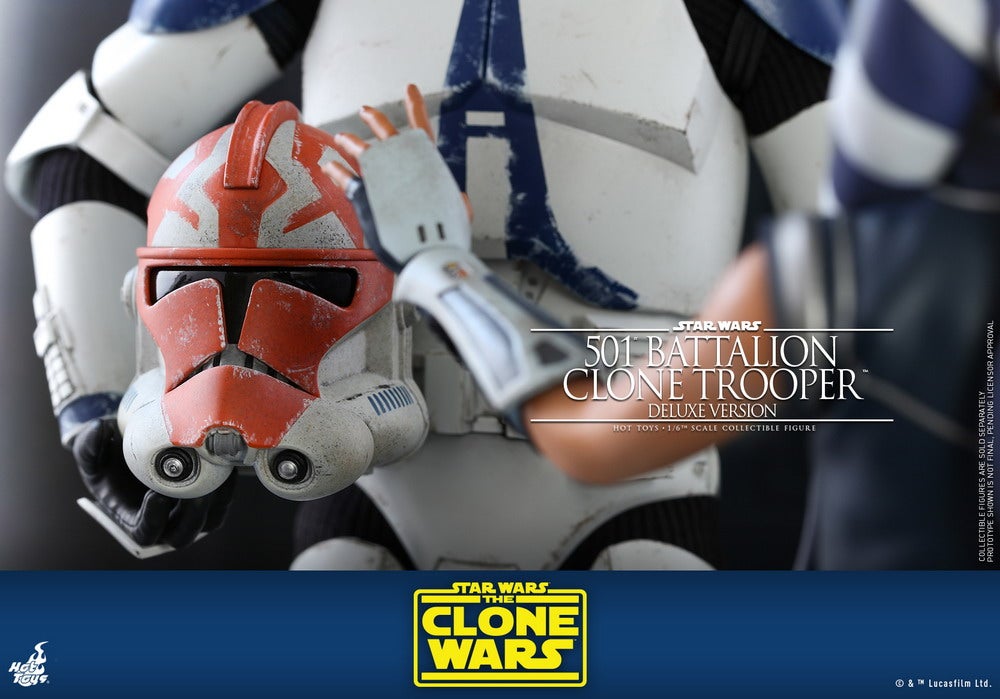 Costume:
- One (1) newly crafted Clone Trooper armor with blue details and weathering effects
- One (1) white belt
- One (1) black colored under-suit
- One (1) pair of white colored boots with weathering effects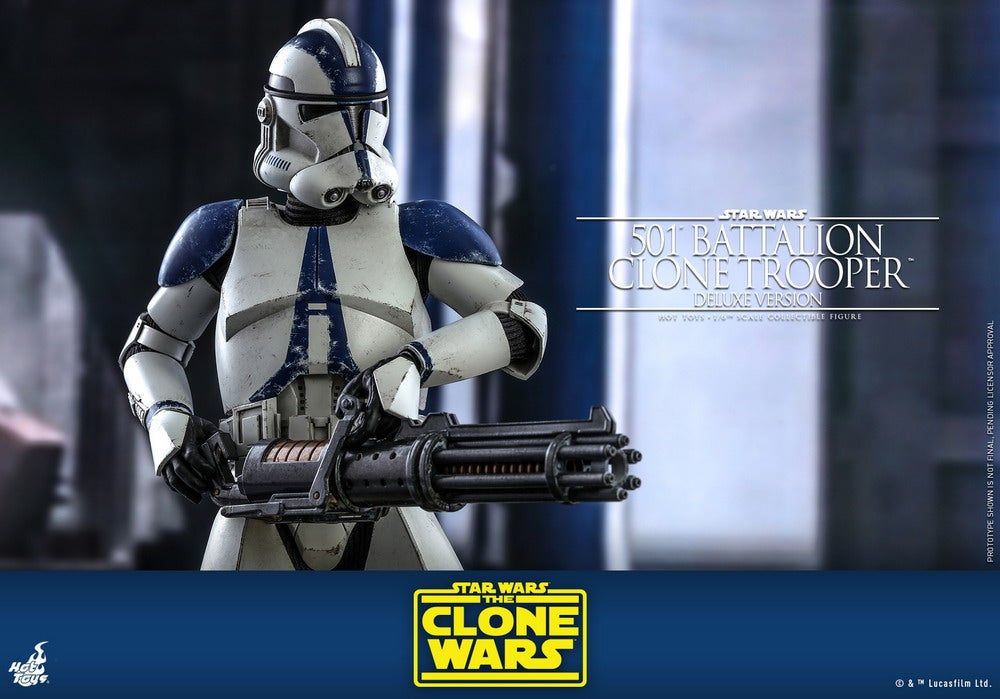 Weapons:
- One (1) rotary blaster cannon***
- One (1) rocker launcher
- One (1) blaster rifle
- One (1) blaster pistol
Accessories:
- One (1) blue colored patterned Clone Trooper helmet with weathering effects (Phase 1)***
- One (1) orange colored patterned Clone Trooper helmet with weathering effects***
- One (1) backpack with cover***
- One (1) magnetically attachable jetpack with two (2) real-like thruster fire accessories
- Two (2) thermal detonator
- Specially designed dynamic figure stand with Star Wars logo and character nameplate
**Prototype shown is not final, pending licensor approval
**Product details could be subjected to change without further notice