Discussion Starter
·
#1
·
GOLGO 13 The PROFESSIONAL.
This is one of my favorite characters from way back when I was first introduced to manga as a kid. GOLGO 13 always had powerful imagery following this Professional Assassin, able to kill anyone, anywhere, with only 1 bullet. The series included heavy violence and adult imagery following a man named Duke Togo from job to job. He always completes the contract once it is taken and nothing can stop him. I have borrowed the name for as my tag for years, and when I heard Hot Toys was making one, I could not wait.
Hot Toys did not disappoint with this figure, it captures the character's likeness perfectly and I am totally satisfied even if the price was more than usual, totally worth it in my opinion.
NOTE: Please note that I have added 3 extra accessories in a few pictures. The accessories are sunglasses, watch, and black gloves, which do NOT come with this figure. The Shades and watch are from a HT F-4 Pilot and the Gloves are from HT Joker.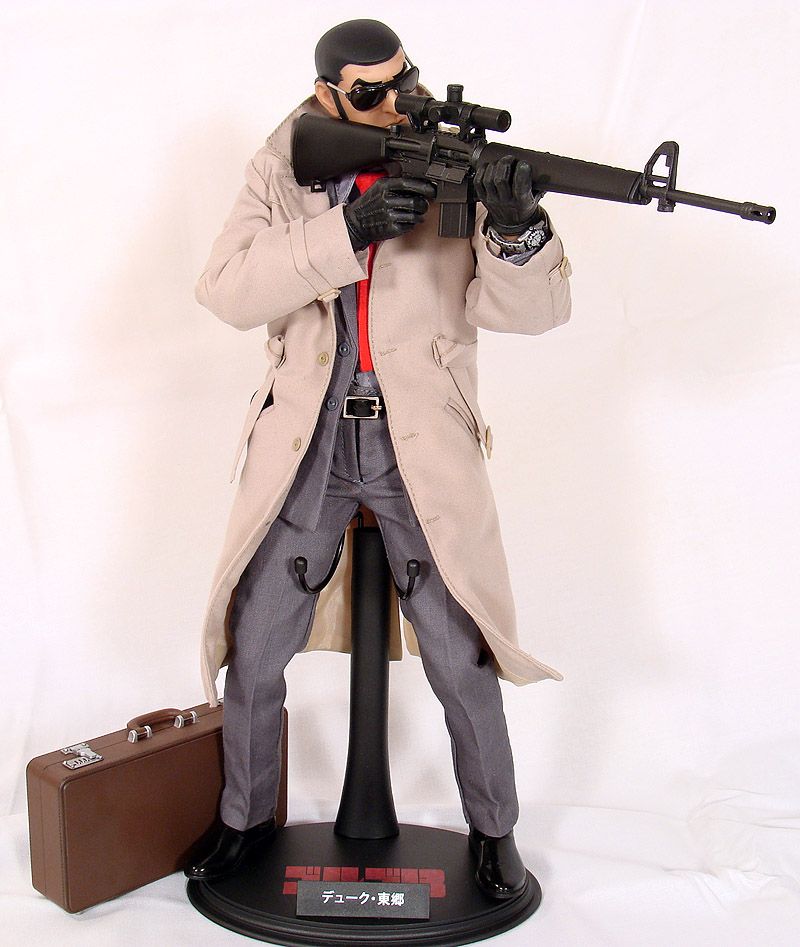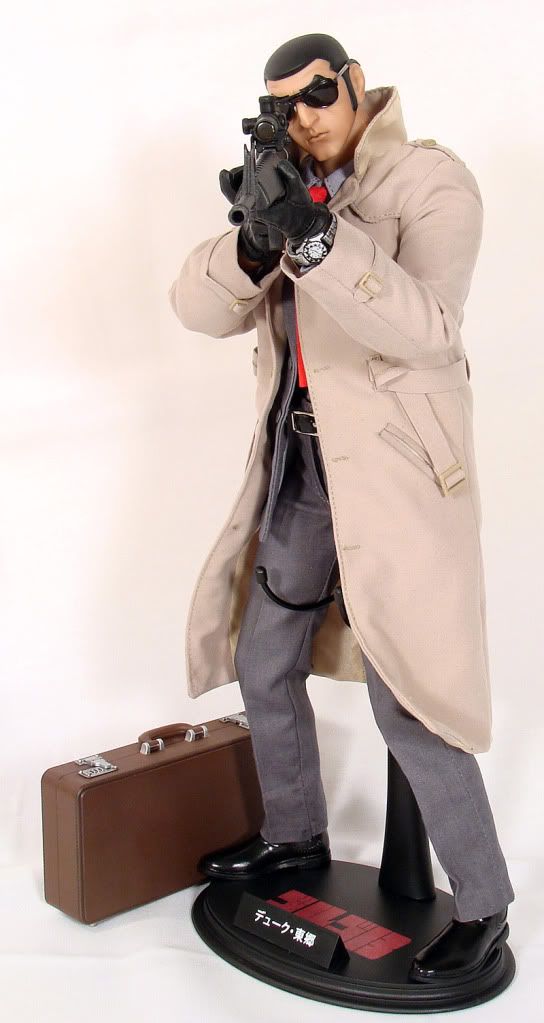 Packaging. Awesome design and color, cover shows a line drawing of Golgo going to full color. The sides and top of the box alternate the name in Japanese and English.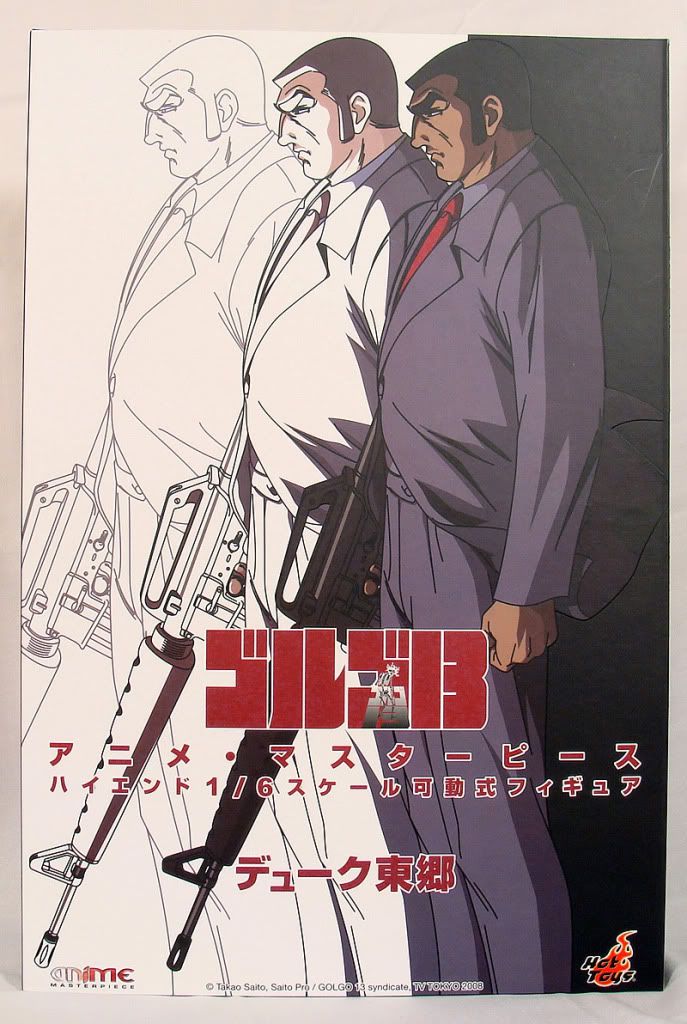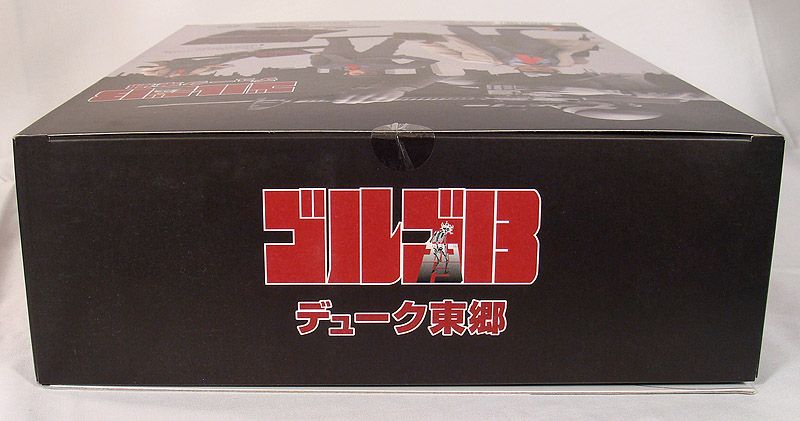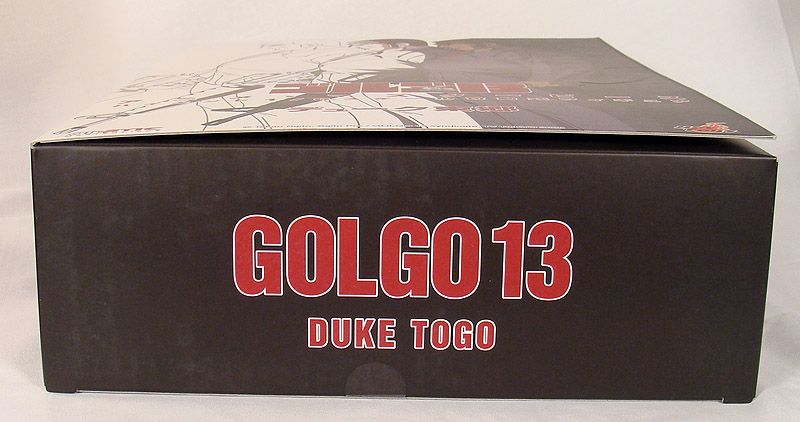 Sculpt and Paint. The head sculpt is what makes this figure GOLGO 13 and Hot Toys did an excellent job capturing him in 3 dimensions. The paint application is perfect with subtle shading.
Uniform. The trench coat is excellent with very detailed tailoring. The material is very high quality and folds nicely. Also a cool feature, the coat has a wire inside that can be posed to create that classic GOLGO 13 pose in the wind. The suit also has excellent tailoring capturing the look of Golgo's suit and fit. The suit includes a black belt not show on the prototype. The fit around the neck could be better however.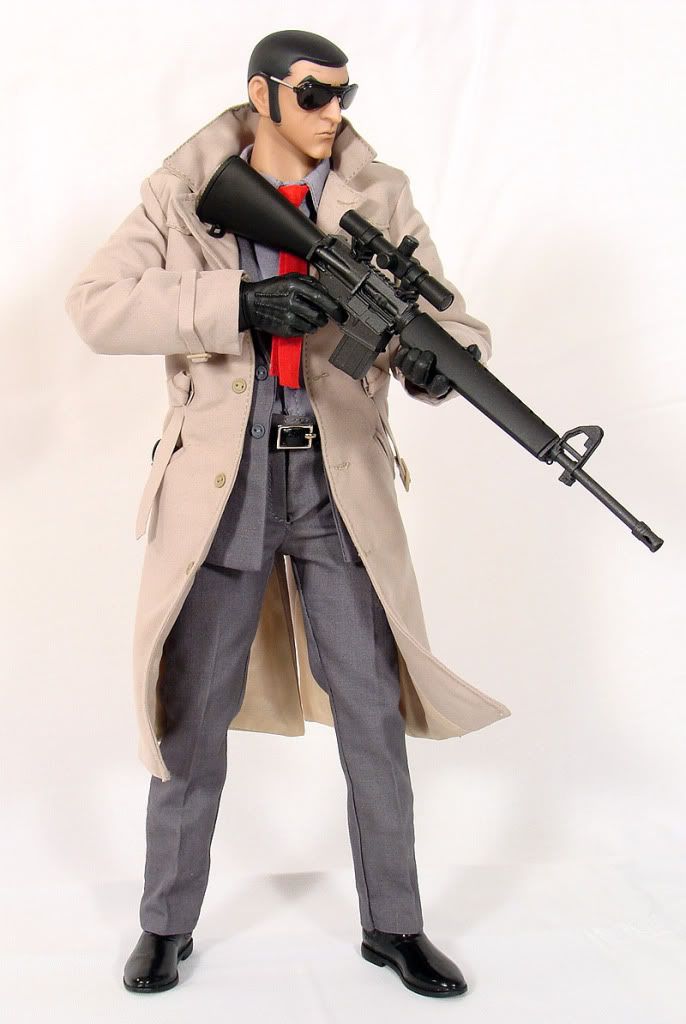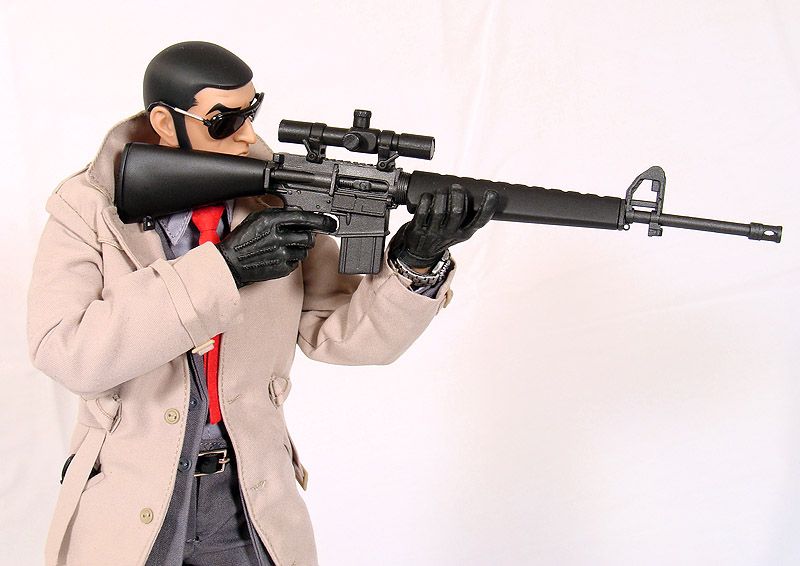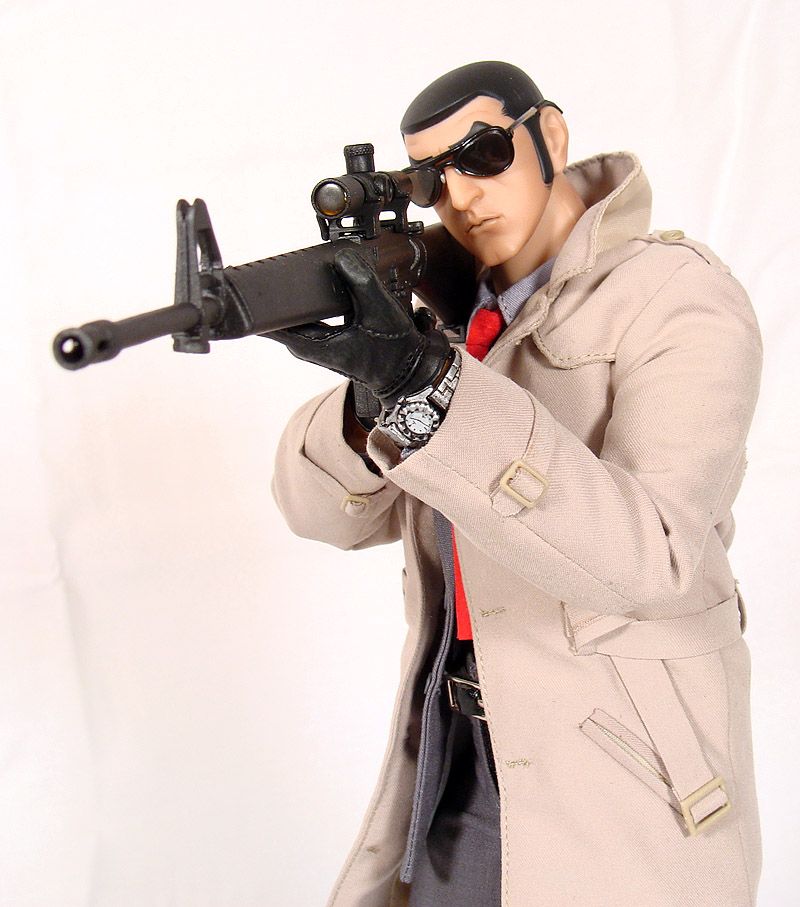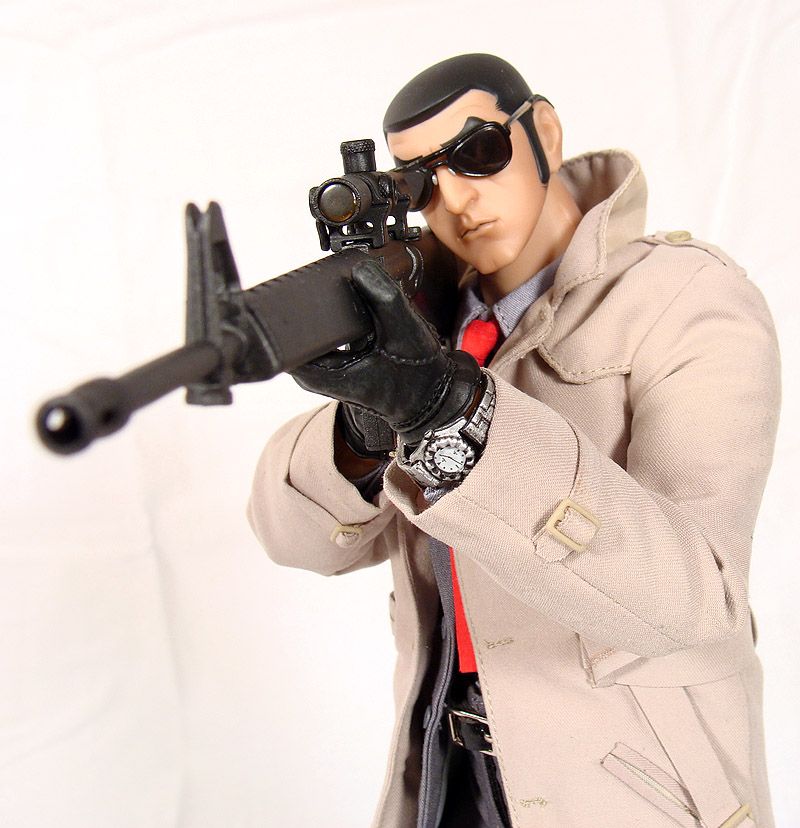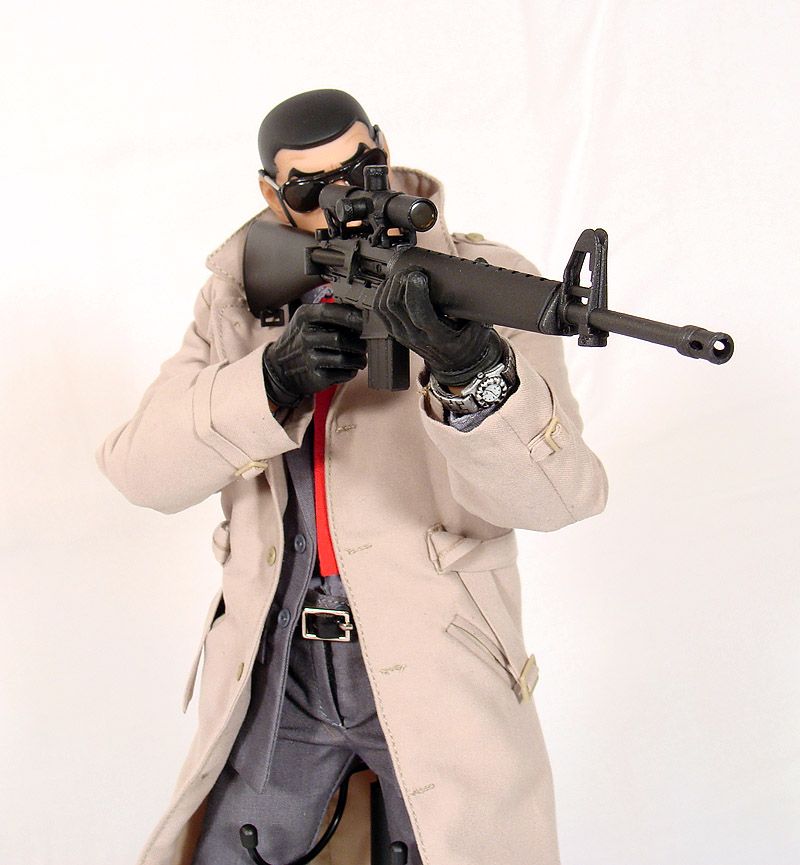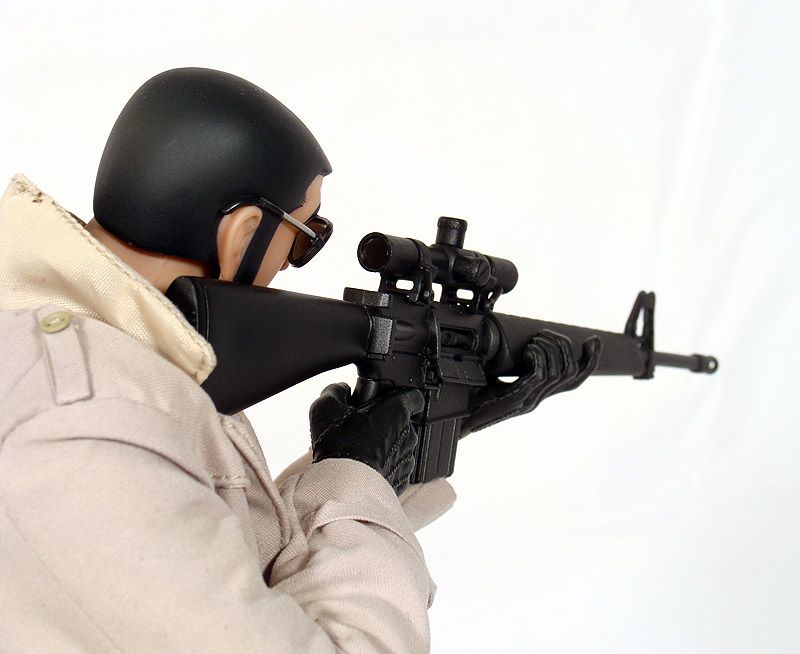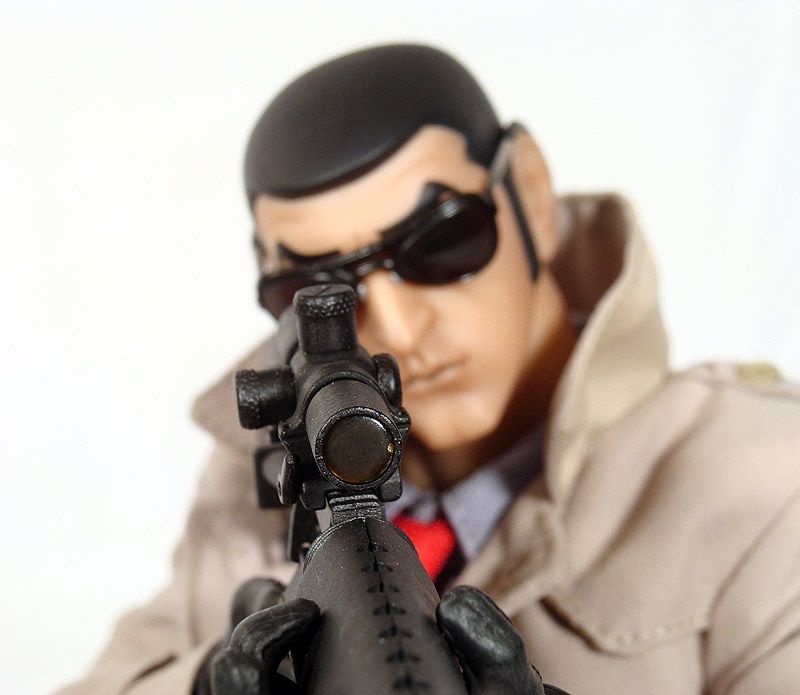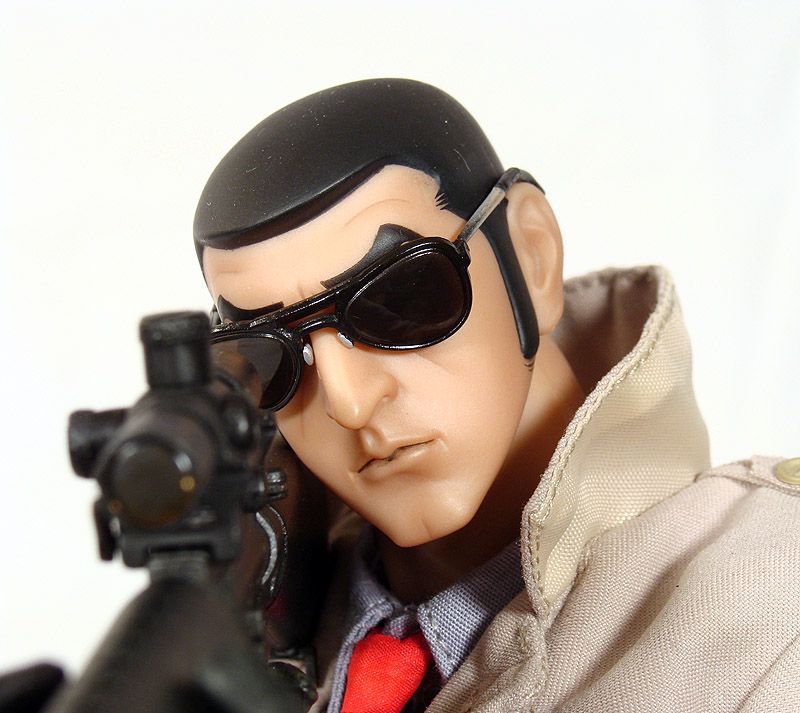 Articulation. Hot Toys bodies offer the best articulation available in my opinion. Articulation on this figure is excellent in the arms even with the coat. You can easily achieve a perfect sniping posture with the M16. The legs are also free to move, although I would not go to extreme poses with the legs to prevent damage to the suit.