Discussion Starter
·
#1
·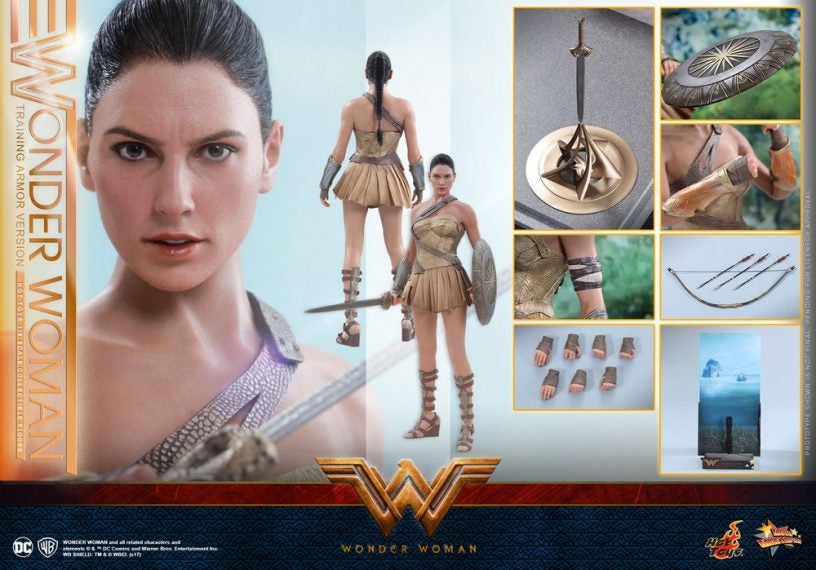 "It is our sacred duty to defend the world. And it is what I am going to do."
​
She's the princess, she's a warrior. Born and raised in the Amazons, Diana lives in a place without knowing about the conflicts in the outside world. Not until she met the American pilot that changes her destiny to maintain peace in the universe.
With the release of Wonder Woman in theaters today, Hot Toys presents their latest 1:6th scale collectible figure:
Wonder Woman (Training Armor Version)
!
Featuring Gal Gadot as the Amazonian Princess Diana in the movie, the figure is finely crafted based on her appearance in Wonder Woman wearing the Themyscira training armor. The newly developed head sculpt is perfectly craved with movie-accurate quality. The outfit is specifically tailored to showcase the fine detailing. What's more, the figure comes with an assortment of weapons such as the Amazons' mythical "God Killer" sword with base, a shield, bow and arrows and her signature "Bracelets of Submission". On top of the accessories, a themed figure stand and a specially designed Themyscira island backdrop is included as well.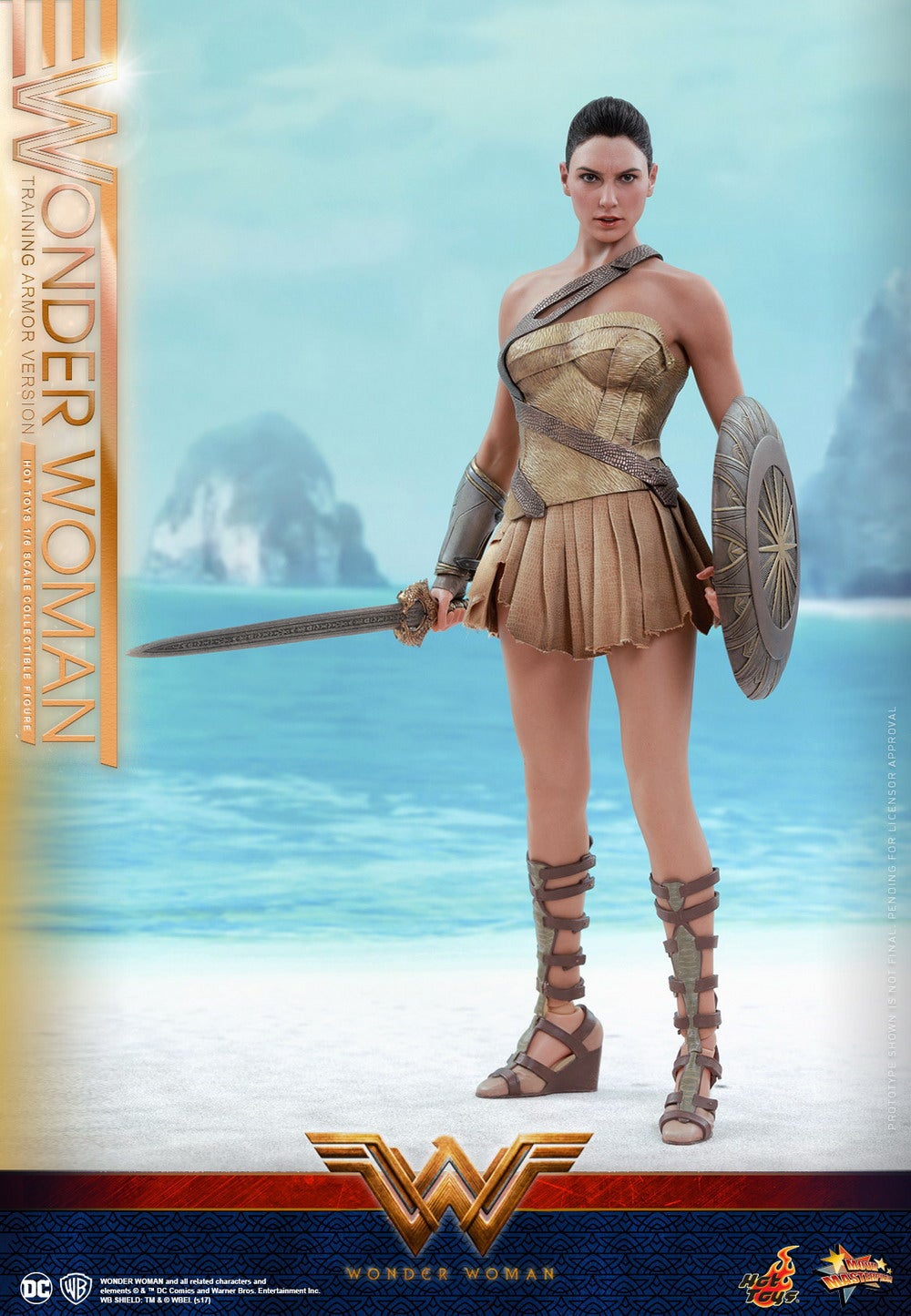 Special features of the 1/6th scale Wonder Woman (Training Armor Version) Collectible Figure:
- Authentic and detailed likeness of Gal Gadot as Wonder Woman in Wonder Woman with her training armor
- Newly developed head sculpt with movie-accurate facial expression and make-up
- Specialized body with over 17 points of articulations
- Approximately 29 cm tall
- Six (7) pieces of interchangeable hands including:
- One (1) right fist
- One (1) pair of relaxed hands
- One (1) pair of hands for holding sword
- One (1) left hand for holding shield
- One (1) right hand for holding arrow
- Each piece of head sculpt is specially hand-painted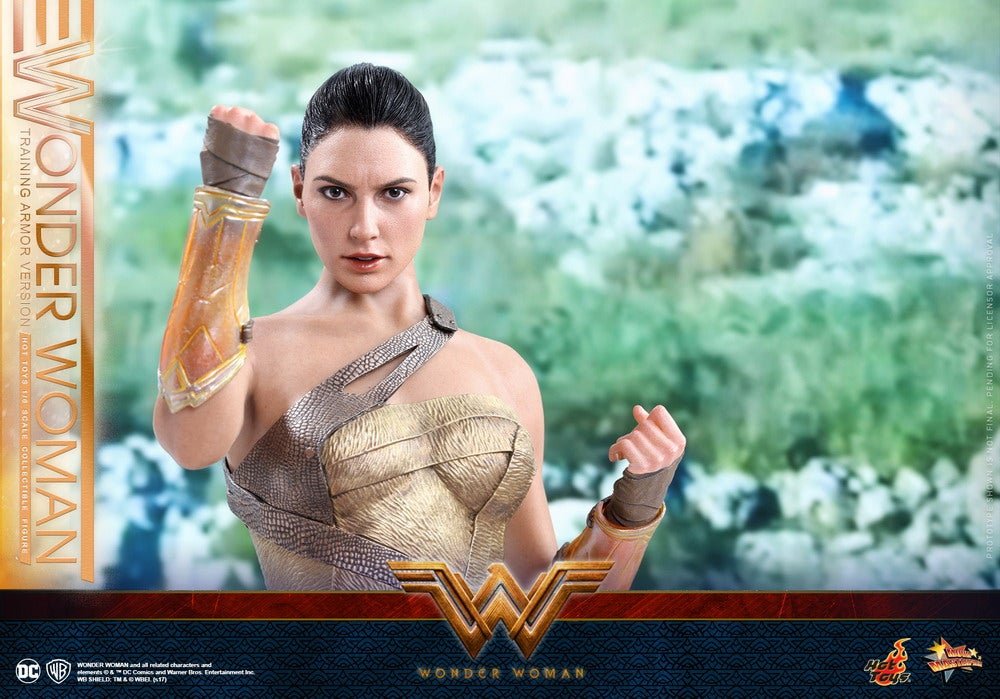 Costume:
- One (1) specially tailored gold colored Wonder Woman training armor
- One (1) brown colored leather-like strap cuff
- One (1) pair of brown and gold colored leather-like gladiator boots
- One (1) arm bandage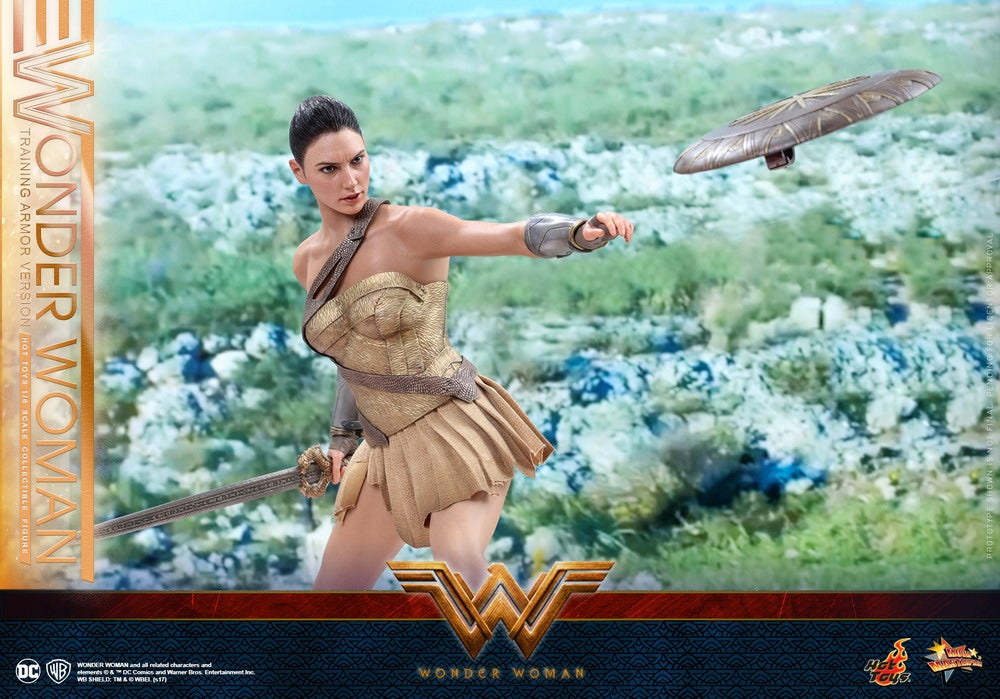 Weapons:
- One (1) engraved sword
- One (1) shield
- One (1) silver and gold colored Bracelets of Submission
- One (1) orange and gold colored Bracelets of Submission
- One (1) engraved silver and gold colored bow
- Three (3) arrows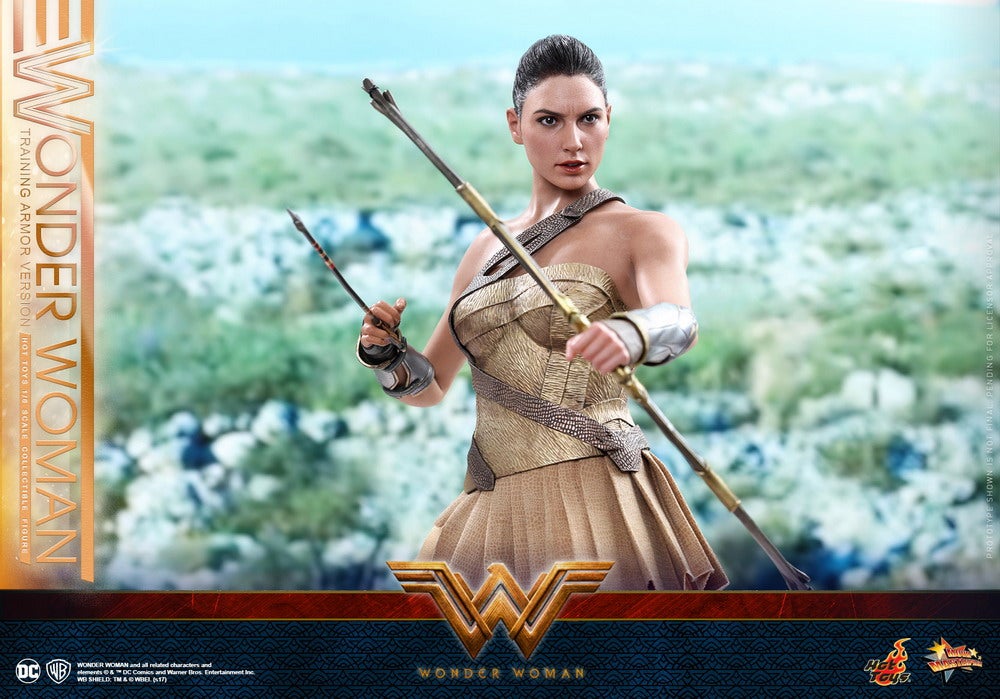 Accessories:
- One (1) gold colored spherical sword base
- Specially-designed Wonder Woman themed figure stand with character nameplate, movie logo, and paper backdrop
Artists:
- Head Sculpted by So Young, Lee
- Head Painted by JC. Hong & E-lee
- Head Art Directed by JC. Hong
Release date:
approximately Q1 - Q2, 2018
**Prototype shown is not final, pending licensor approval
**Product details could be subjected to change without further notice