·
A complete Six maniac!!
Discussion Starter
·
#1
·
I have put these few pics up for two reasons,
The first is to show off my new Barrack Sgt figure, which i'm delighted with, and to show how easily and naturally posed he is.
...and the second is to show off the tiny action man (well actually it's a gi joe) ....and the tiny spitfire.
....and of course, Billy's Bay City Roller trousers :lol:
I haven't gone for accuracy here, merely to show off the BS figure, and toys.
In '
friendly
' areas of N.Ireland, the soldiers brought excitement for us as children, i myself, can remember them letting us look through their rifle sights, and they were always very pleasant.
Great memories, at a terrible time in our history.
"Look Soldier, see my action man"?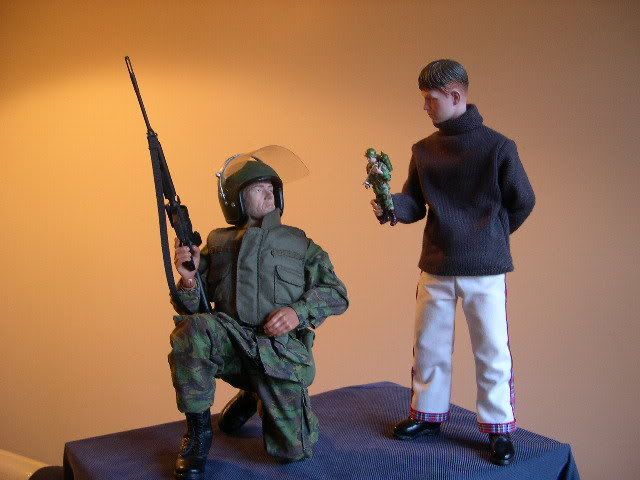 "I wanna be in the army, when i grow up Mister"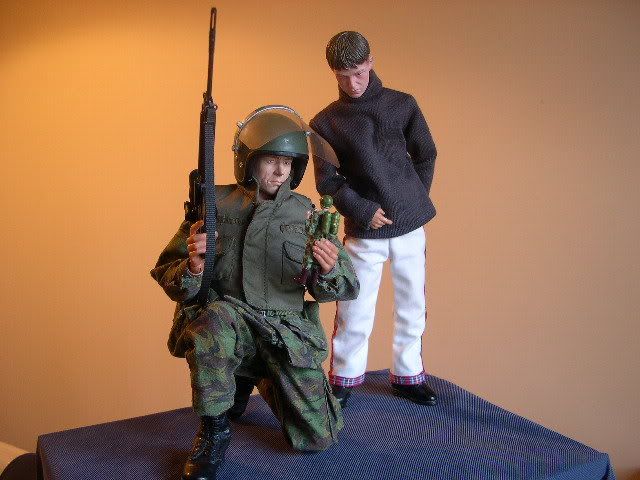 "Look,..i've got a spitfire too"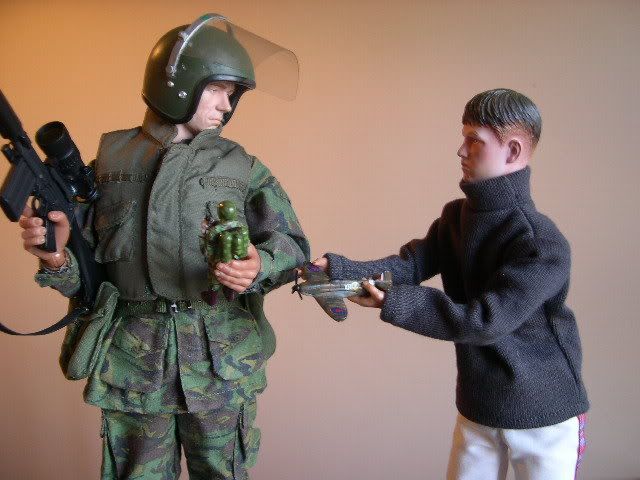 "Ok soldier,..bye,....be careful"
Neil.