HT made something close to that on on their Secret service figures.
Close in style, but no honeycomb mesh. Same boots came on the male and female
version of this figure.
Best picture though I found is on a review & ebay listing.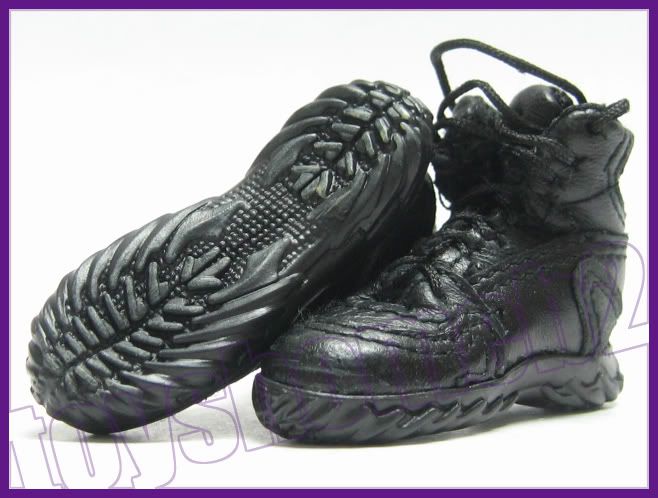 Secret Service Emergency Response Team female action figure - Another Pop Culture Collectible Review by Michael Crawford, Captain Toy
This other one on ebay may even be closer in shape and style, again, no honeycomb mesh.
Hot Figure Toys 1/6 Scale Male Military Combat Boots Shoes Model Toy 4 Colors | eBay