Discussion Starter
·
#1
·
Hello everyone,
I'm looking for some major help making a custom Captain Price & Soap from the COD: Modern Warfare series. I'm hoping to finish these by Christmas to give them to my husband as gifts. Last year, I made him "Ghost," and he loved it!
The initial version I made him didn't have the right jacket:
Now I'm looking to finish off the group by making him the other two characters. I discovered Loading Toys "Primo" and "Sotto" head sculpts, but can't find them anywhere to purchase. Moreover.. I'm not too big of a fan of the "Primo," I don't really think it captures Price's thick mustache.
While browsing this forum, I found
itchybiz
's custom Price (
http://www.onesixthwarriors.com/forum/sixth-scale-action-figure-news-reviews-discussion/628902-mw3-john-price-sierra-leone-wip.html
) and was BLOWN AWAY!! It's fabulous. That is the head sculpt I would love to use.
Picture of it: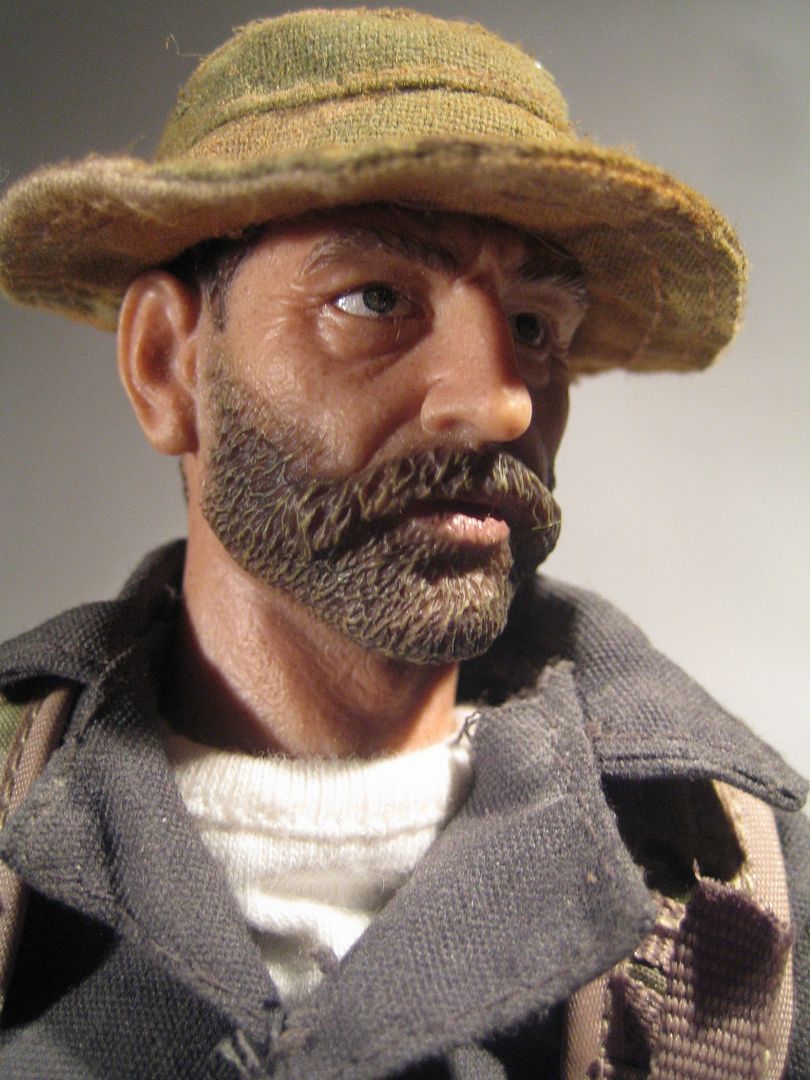 My questions are.. is that a custom made head sculpt? Or is there somewhere I may still be able to find it?
Also, any good places to still find the LT Sotto? I searched ebay, but had no luck. And all the sites I've found it on say it is out of stock.
Also.. what are the best places you all have luck finding the pieces to your custom creations?
Thank you for all your help!!!