Discussion Starter
·
#1
·
Welcome to Ed's Fantasy World!
An understrength platoon of Fallschirmjägers has been tasked with guarding a small sector of their division's flank from a possible probe by US troops. They are moving up to their assigned position.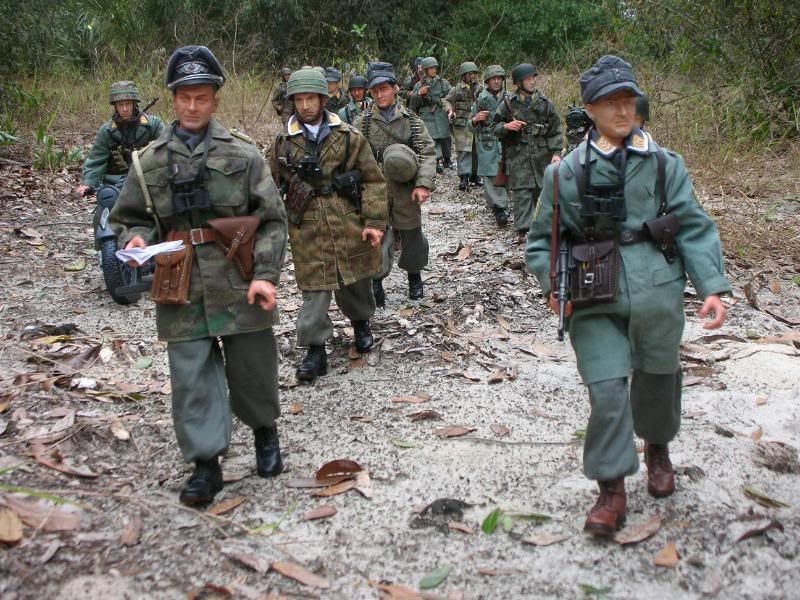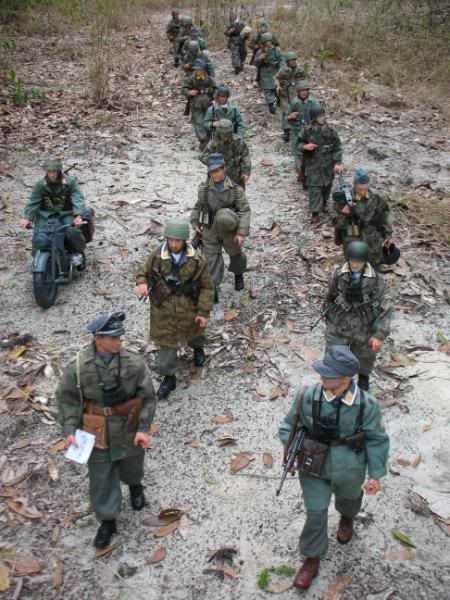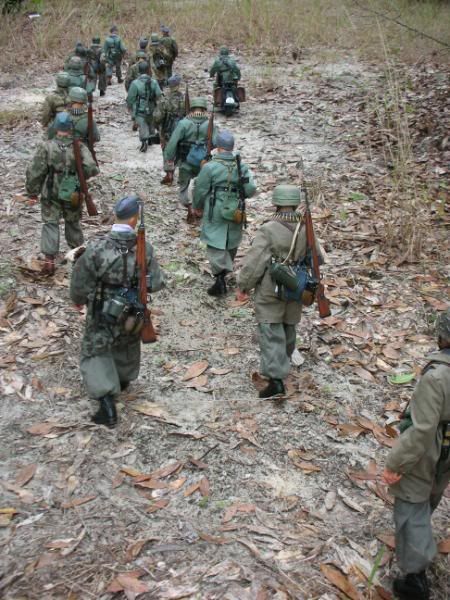 The group is led by an Oberleutnant, with his assistant, a Feldwebel. Each of the two squads is led by an NCO.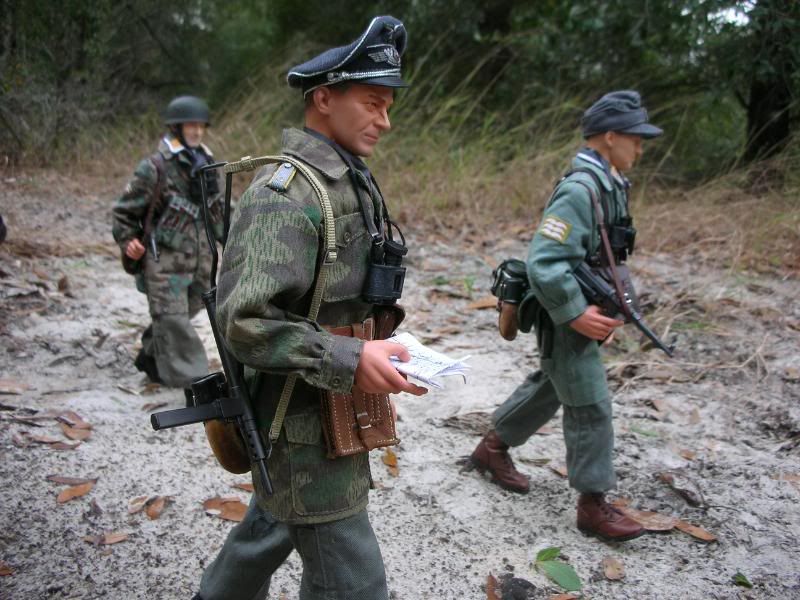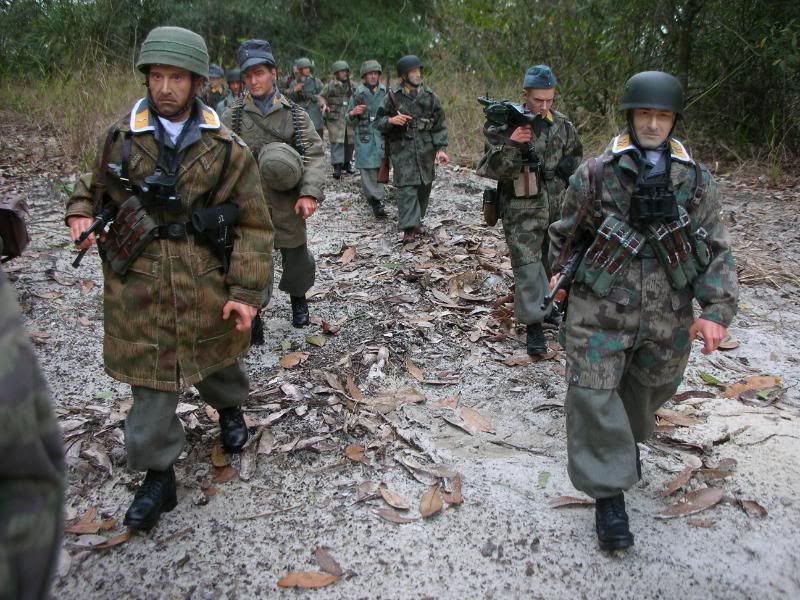 The men march on: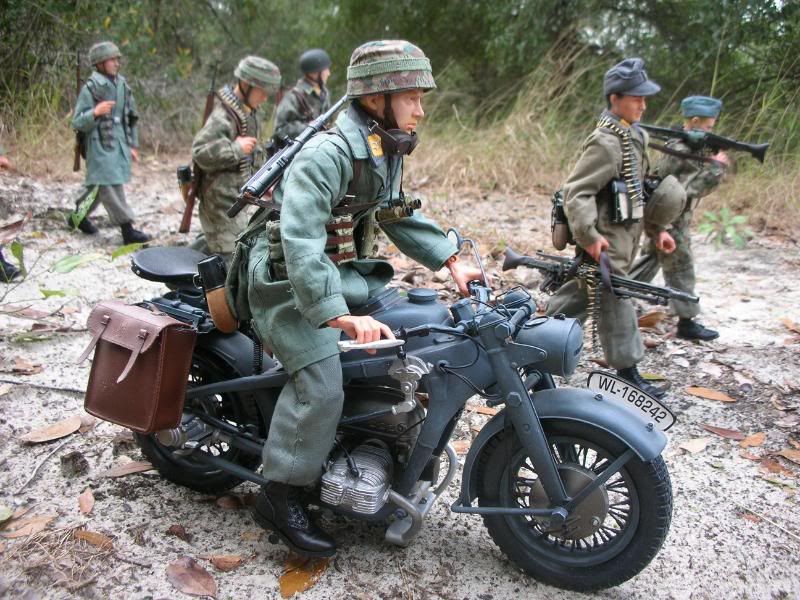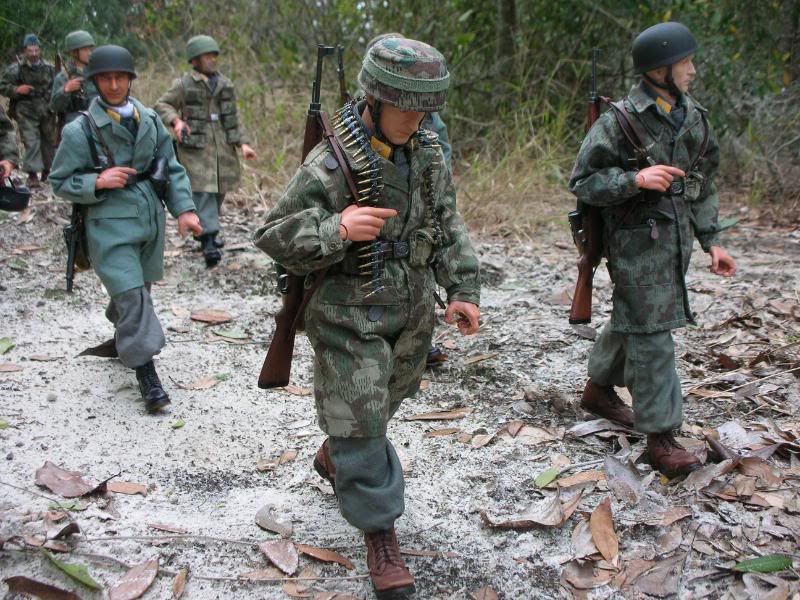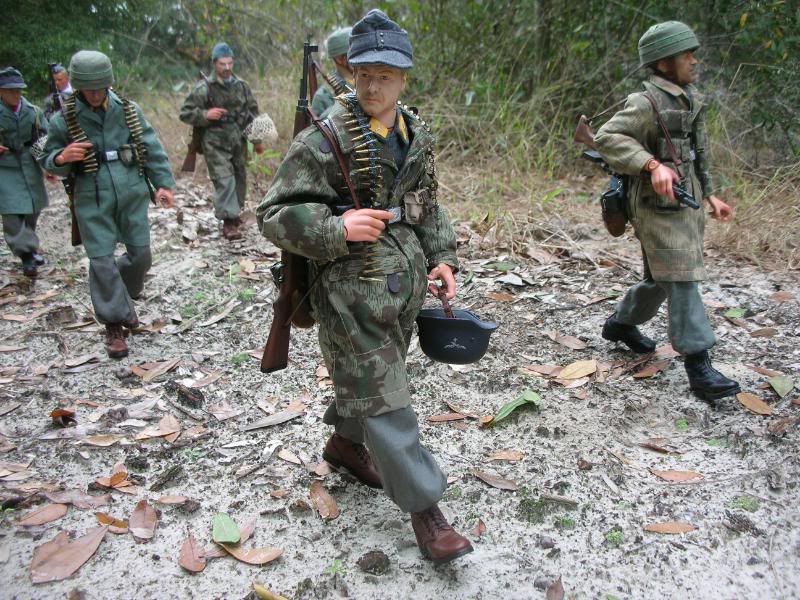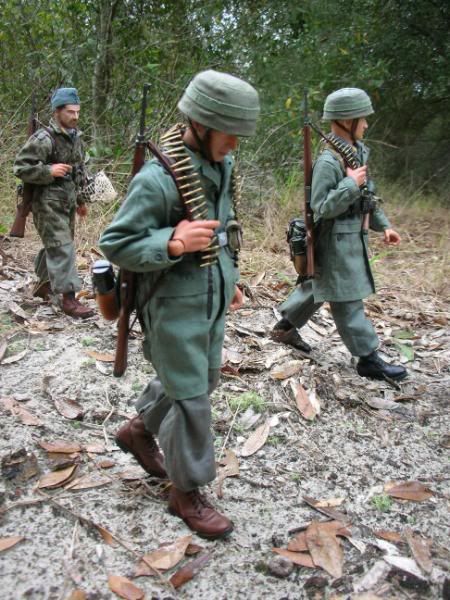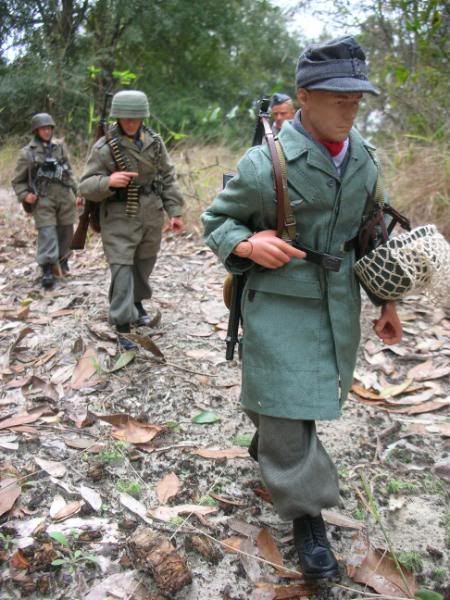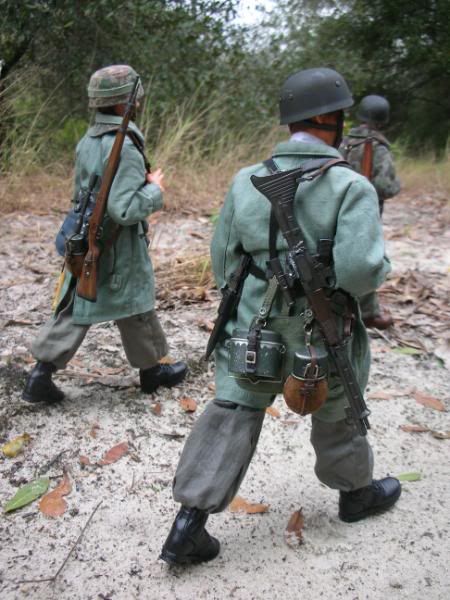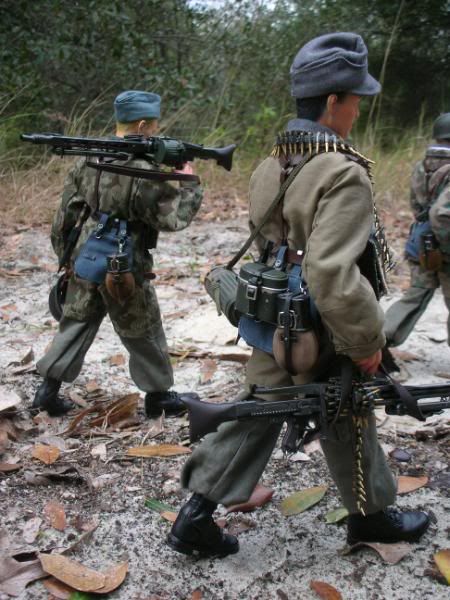 "Herr Feldwebel, we will stop here. Have the men rest under the trees over there."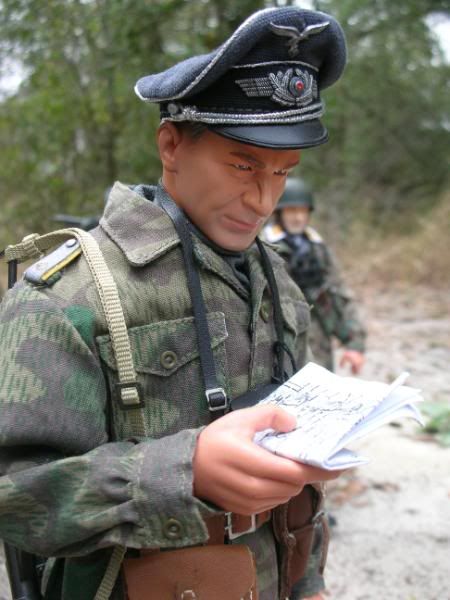 "Jawohl, Herr Oberleutnant!"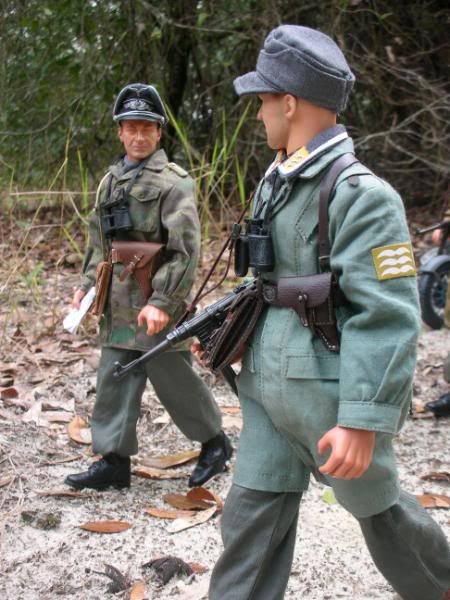 The men "take five."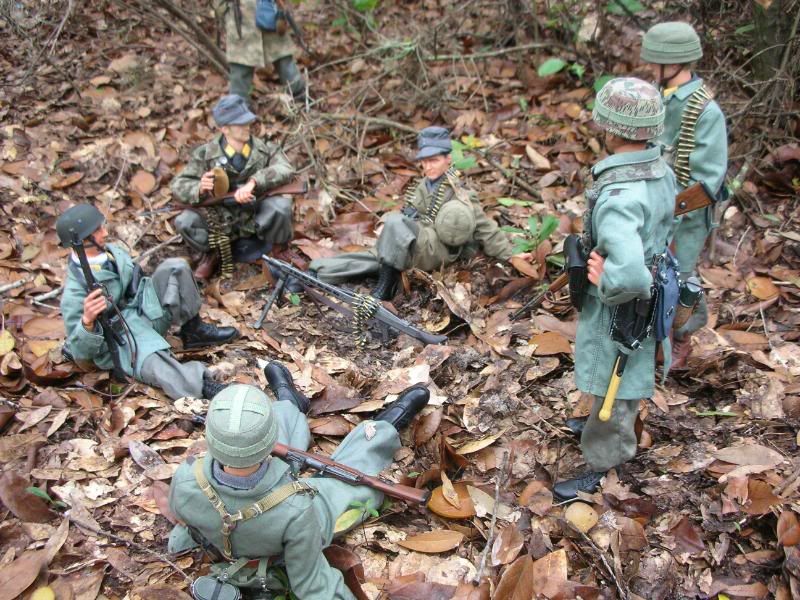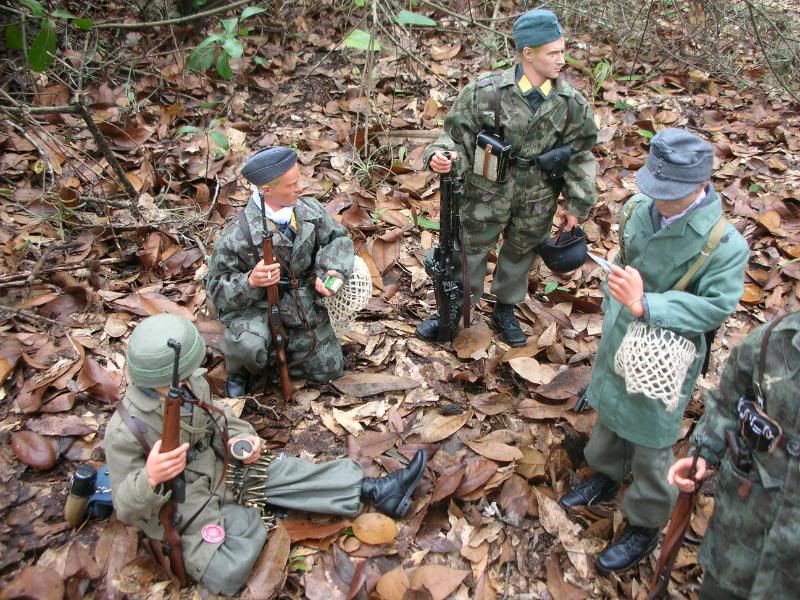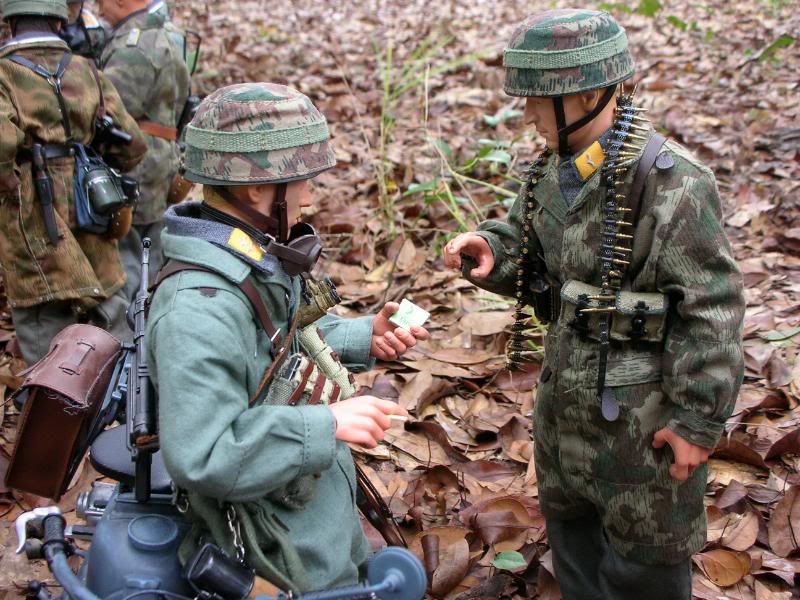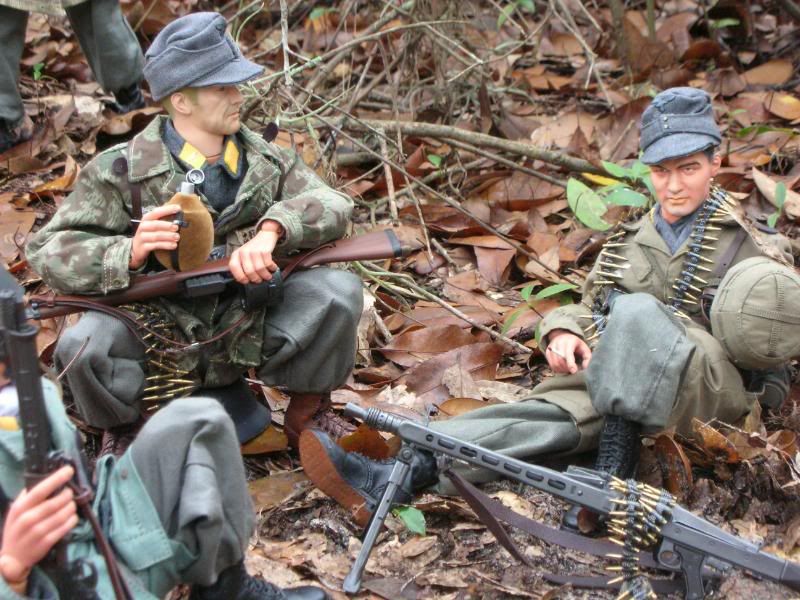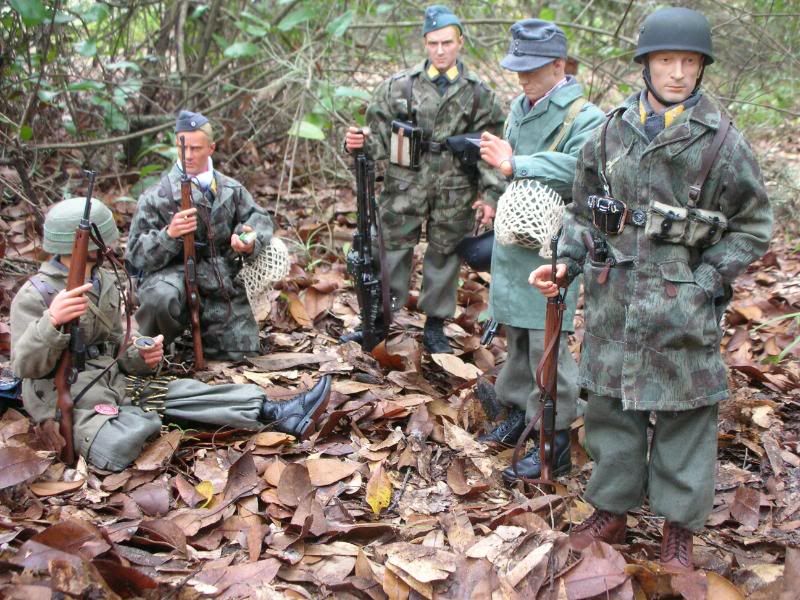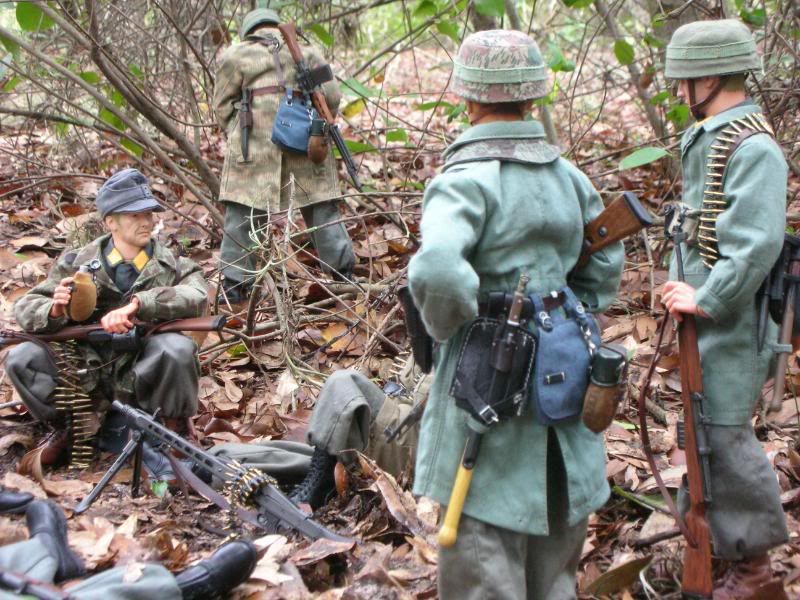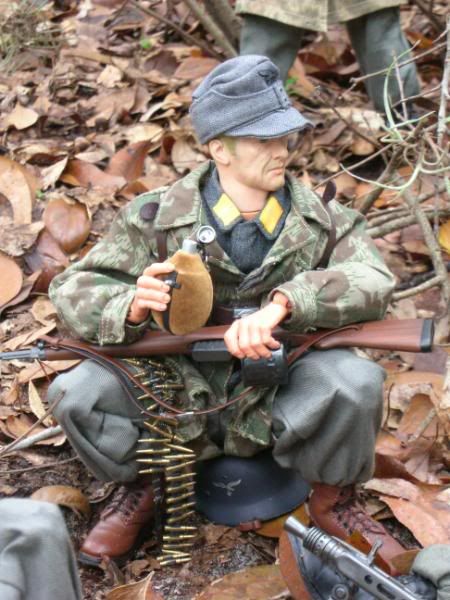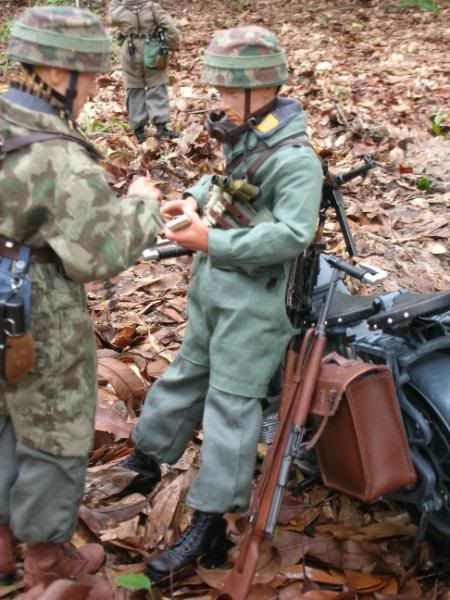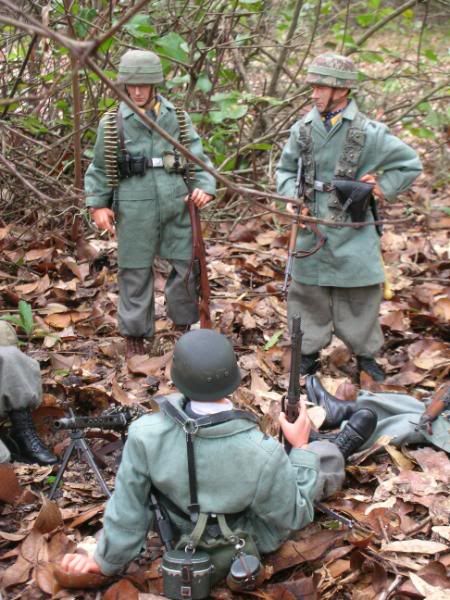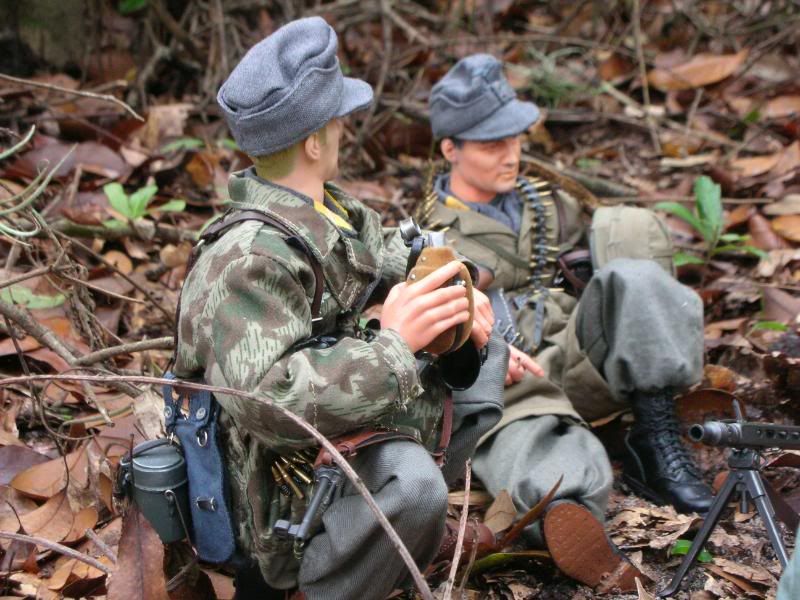 An Obergefreiter keeps an eye out: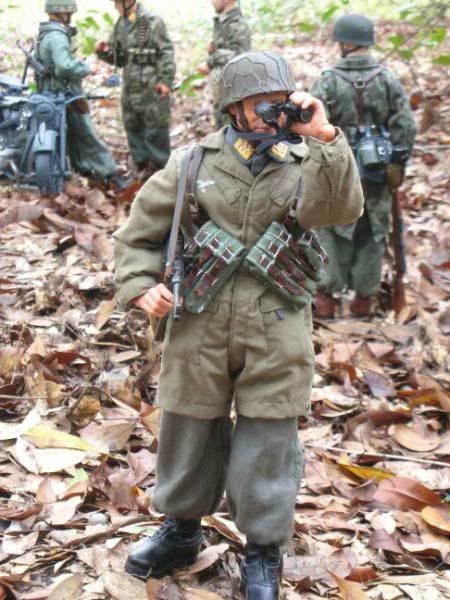 Meanwhile, their leaders discuss their next move.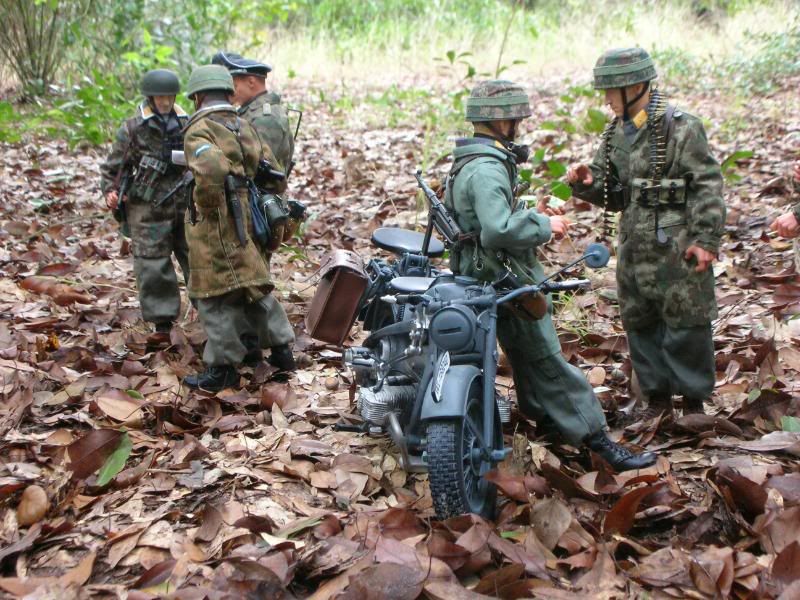 "Gentlemen, this is our area.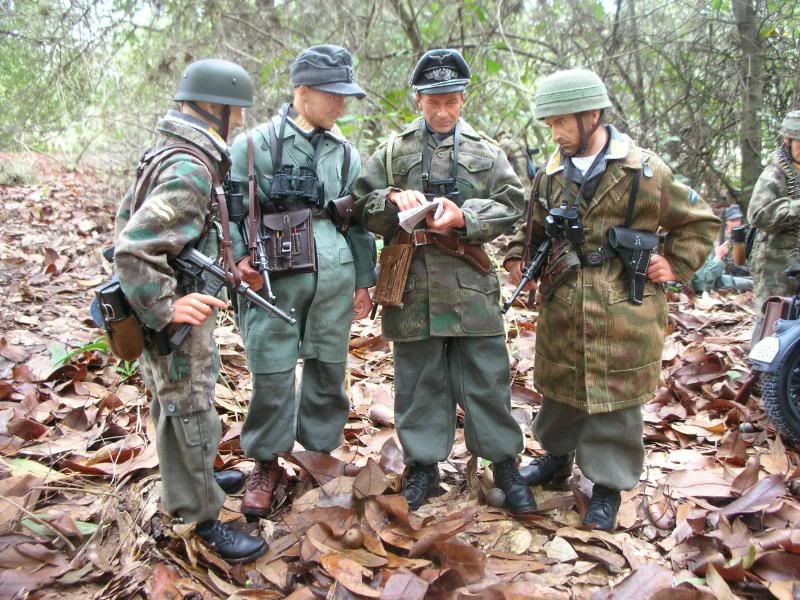 "First we will send a motorcyclist ahead to have a look around."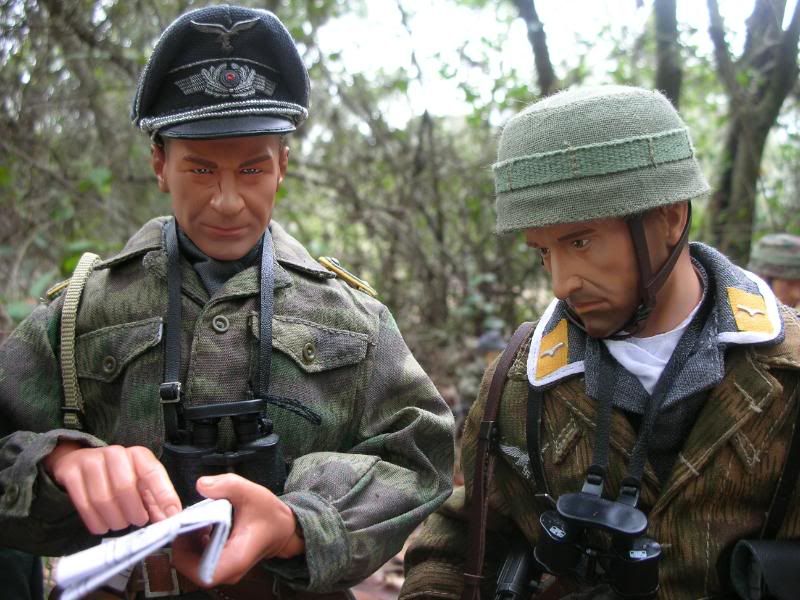 "Then, Herr Unterfeldwebel, you will take your squad up through the middle. You should meet the motorcyclist on his way back, who will advise you as to the situation. If the enemy is not there, make a sweep to check the area, then come back. If you sight the enemy, engage and hold them, depending on their strength."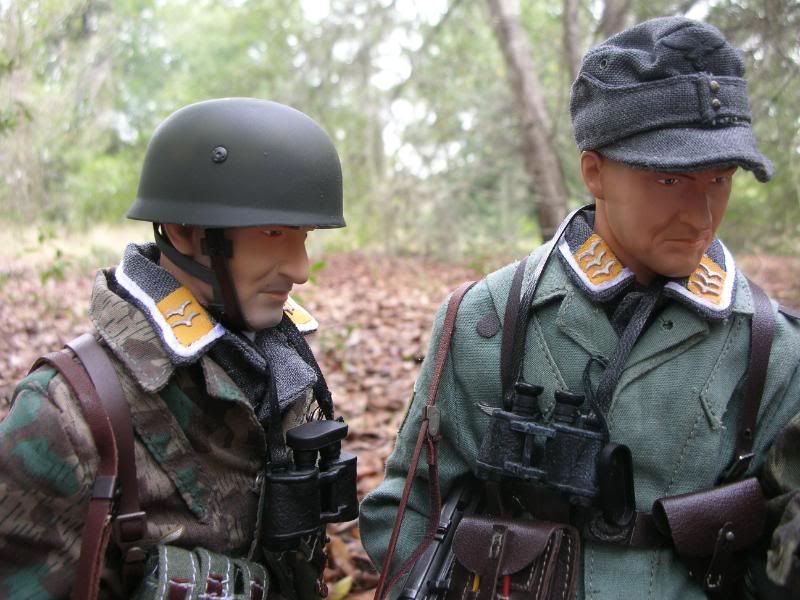 "Jawohl, Herr Oberleutnant!"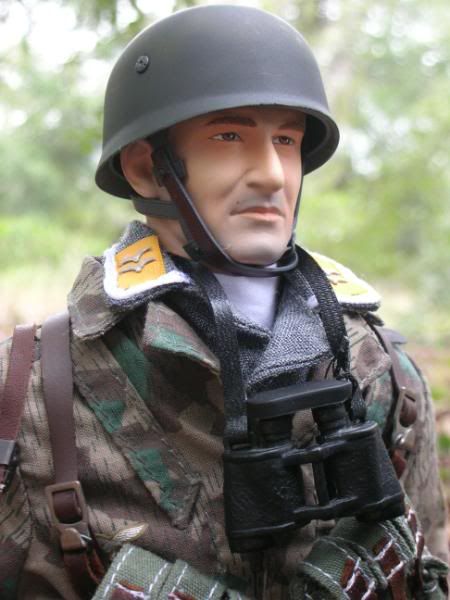 "You, Herr Unteroffizier, will hold back unless and until the first squad encounters an enemy force. Then you will move up with your squad to give support."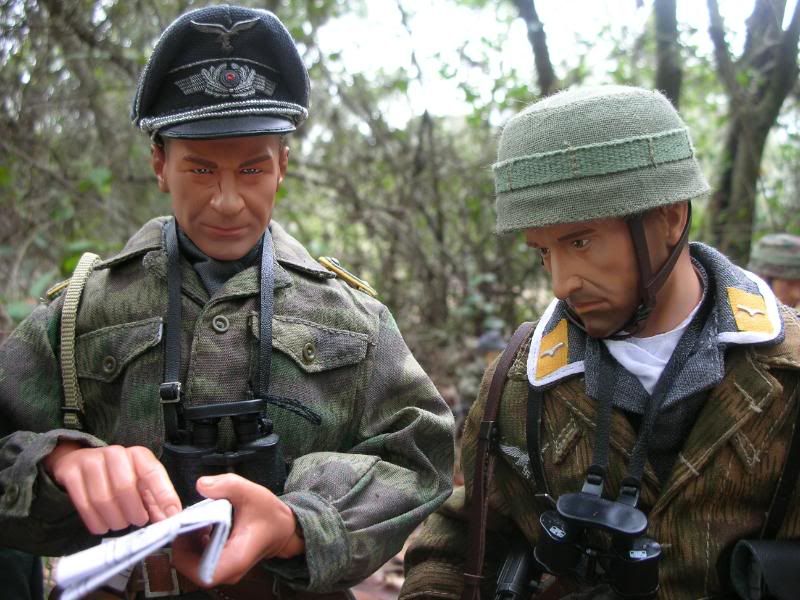 I will be with you. Verstand?"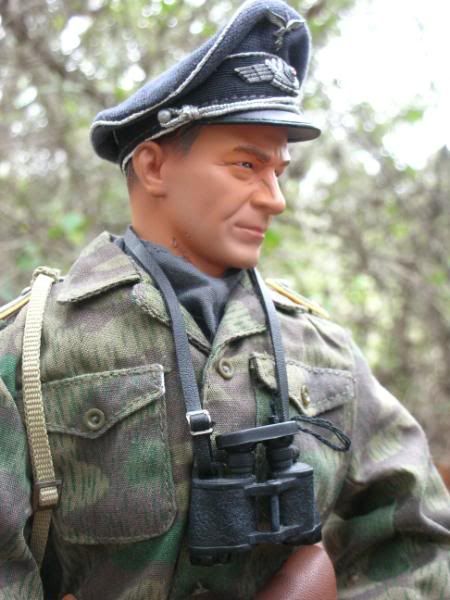 "Jawohl, Herr Oberleutnant!"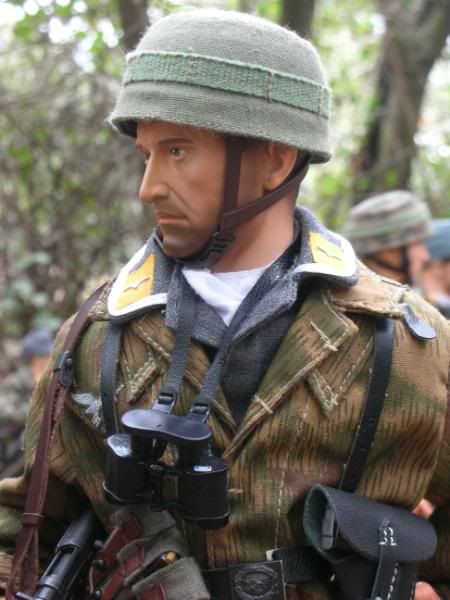 The Oberleutnant calls over the Gefreiter:
"Herr Gefreiter, you will ride up ahead to reconnoiter the area. On your way back, look for the Unteroffizier and give him your report, then come back to see me!"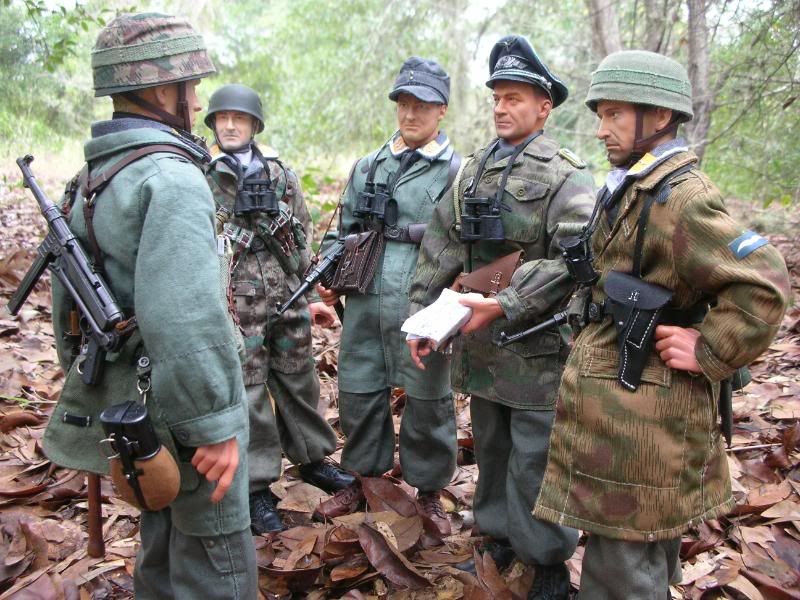 "Jawohl, Herr Oberleutnant!"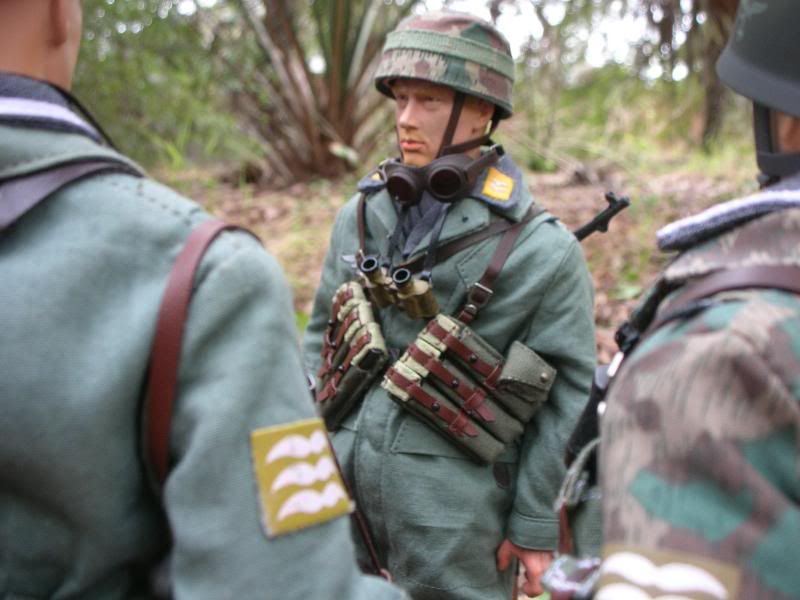 The Gefreiter gets on the bike and moves out.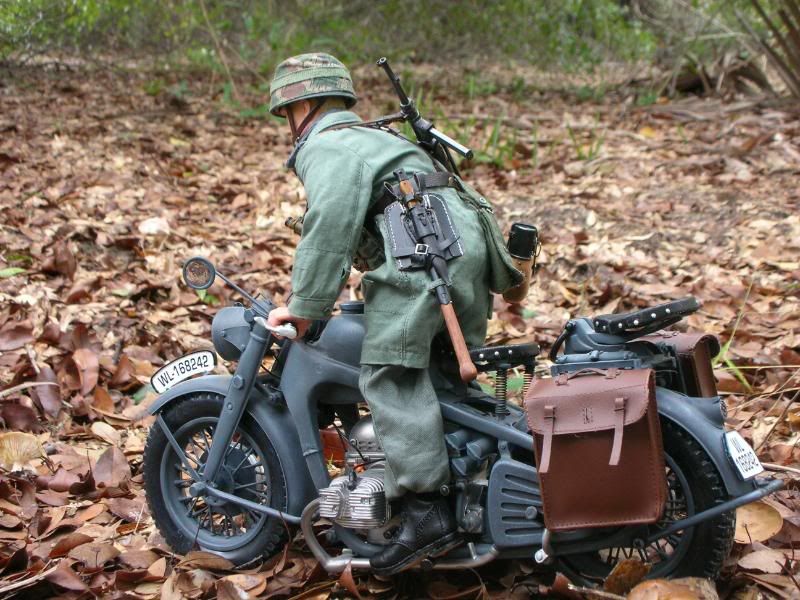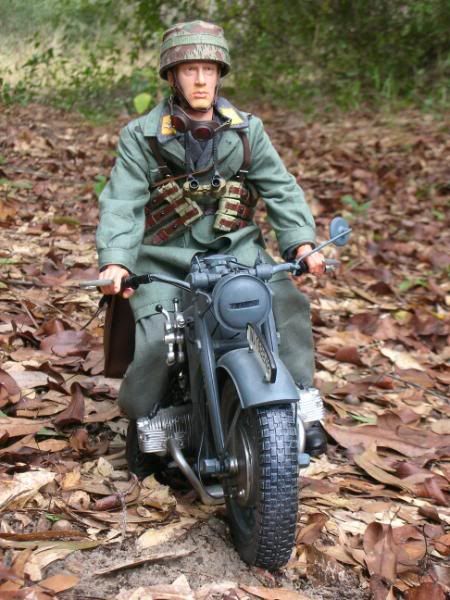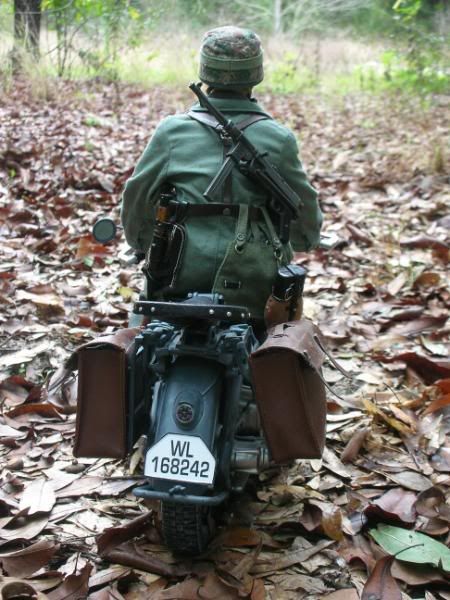 Stay tuned for Part 2!