Hello all, ive recently borrowed a digital camera from my buddy so i've been a snappin' any and all 1:6 projects and figures so there might be one or two more posts from me in the coming weeks, try tolerate me please!
Anyway, here's a quick diorama. You can make up your own story for it, but either way i tried to depict these two as being as tired and helpless, war-weary and lost among the chaos around them.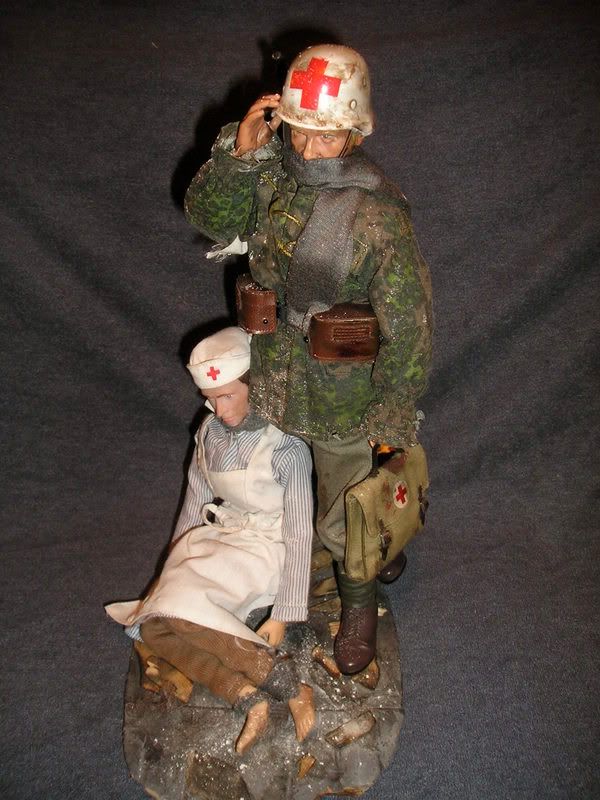 the nurse is bbi somers with elsa's uniform, and the medic is DML Eugen with a 21c smock.
bonus shots: Soviet officer in battle
and the diorama on its own