Discussion Starter
·
#1
·
This figure is representative of a fairly well dressed Confederate soldier in the west through the middle of 1862, between the battles of Shiloh, Tenn. (April) and Corinth, Miss. (October).
Clothing, whether obtained from local sources at the beginning of the war, the commutation system, or the Appeals legislation was growing threadbare and well used, 3 to 4 months in the field being the average life of a set of clothing. Shoes in particular were becoming problematical with some units reporting as many as 40% of their members being shoeless.
The Confederate Quartermasters Department would shortly be up to speed but shortages and inadequacies would generally plague the army throughout the war.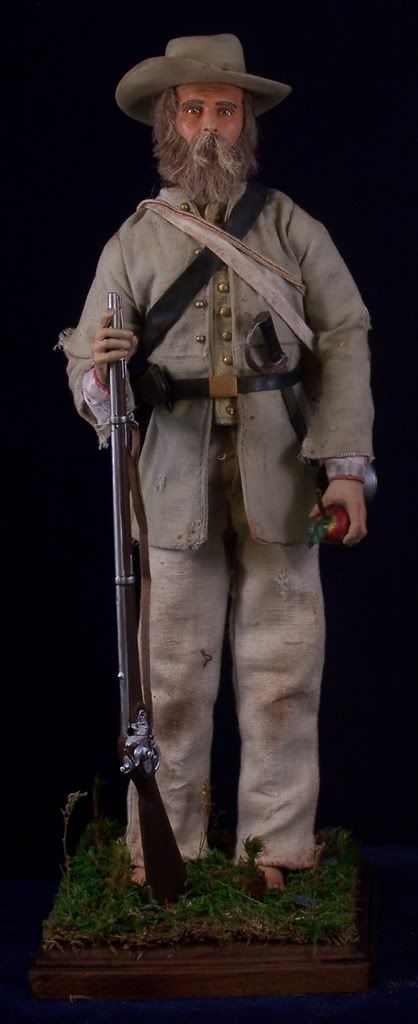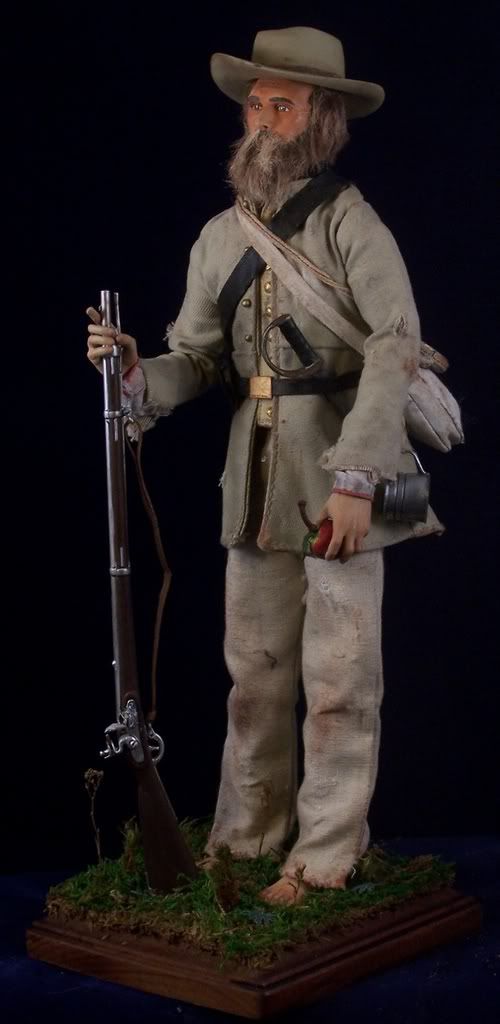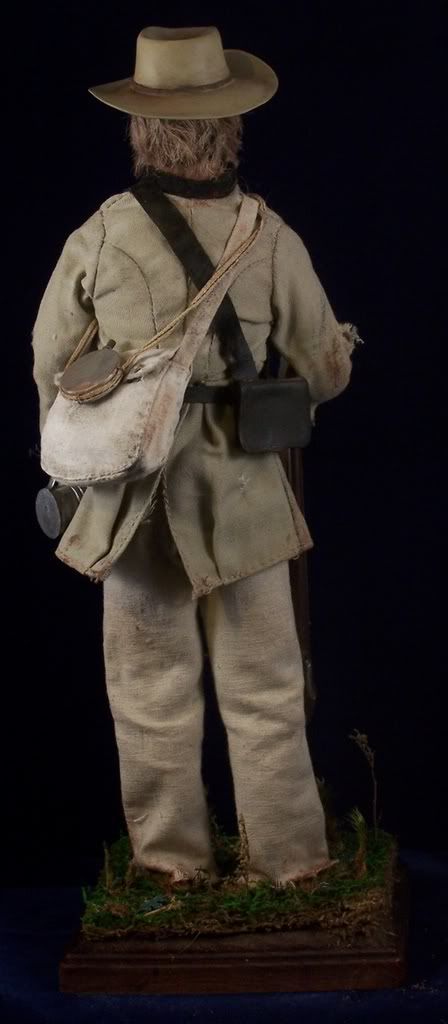 The Commutation Law required the soldier to provide for his own uniform with money supplied by the Government.
The Great Appeal of August 1861 asked for patriotic donations of clothing to be made to clothe the armies
Both of these systems were stop gap and inneffective in the long run.