Discussion Starter
·
#1
·
French Napoleonic Greatcoat:
A fairly straightforward conversion from one of the BattlegearToys ACW greatcoats : these are really nice , and come in dark blue , mid blue , and various grey and butternut shades . They would be useful for all sorts of period coats .
I used the Grey mounted pattern : these come from BGT or Monkey Depot: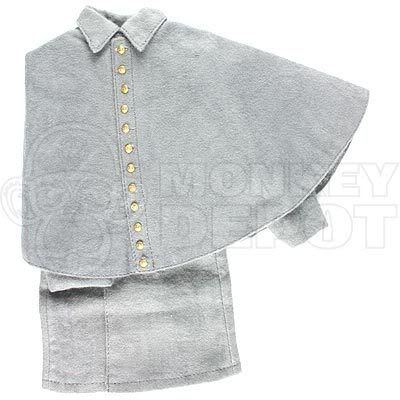 The BGT coat is made from brushed cotton , which makes a convincing woolen fabric in 1/6th . It has a nap on one side , which makes it look dense , yet the fabric is very thin and light . It is very easy to sew , lending itself readily to conversions
I removed the cape , which provided plenty of material to make a new standing collar ( just a simple rectangle , which replaces the existing one ) and a pair of shoulder straps. Notice the little bits of Plastikard in the buttonholes , which hold them open whilst the glue dries around the hole :
The coat comes with nice working buttons : they have CS on them for the observant, but I happened to have some I'd made earlier for this figure , so I used them instead .
Until 1806 , soldiers had to supply their own , which led to a very motley appearance . They were thereafter issued regimentally , and although the colour varied , it was uniform within each battalion : in theory ! They often looked extremely scruffy :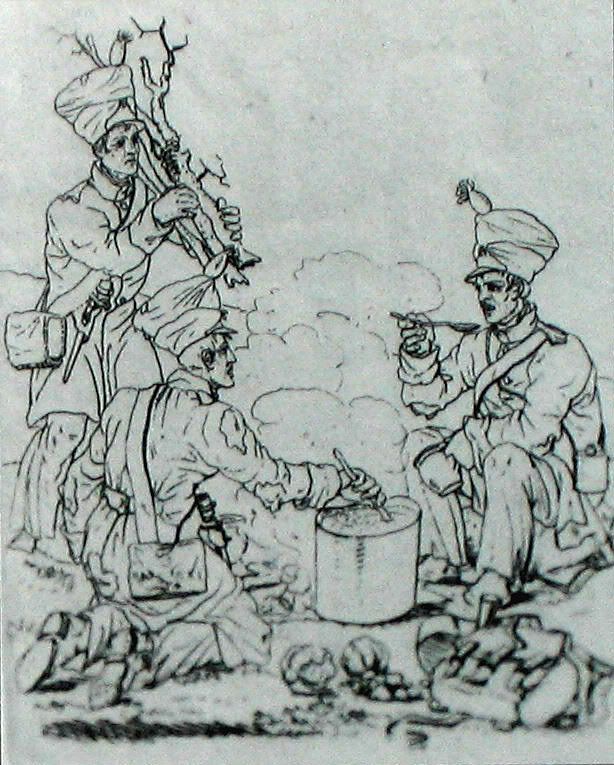 Original French soldiers greatcoats are extremely rare : I believe there may be one surviving in France at the Musee de L'Emperi , but we only really have contemporary pics to go on . They inevitably varied in pattern and quality , being single or double breasted , and made in a variety of shades , from various greys through brownish and and off-white .The vent at the back was sometimes long , extending above the half-belt , and sometimes rather short .
Et maintenant , Denis portait sa nouvelle capote :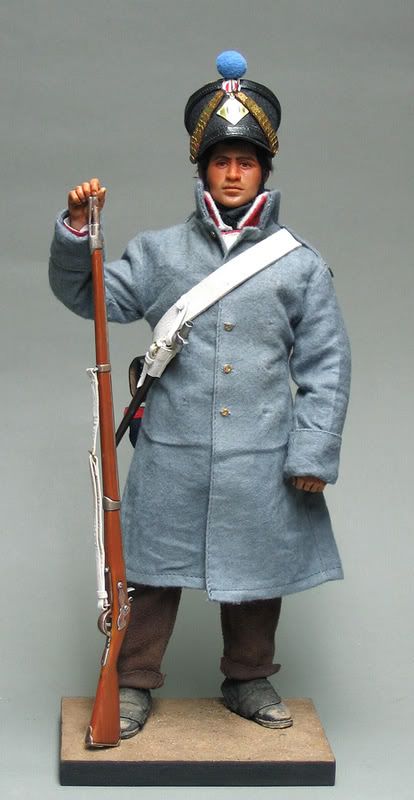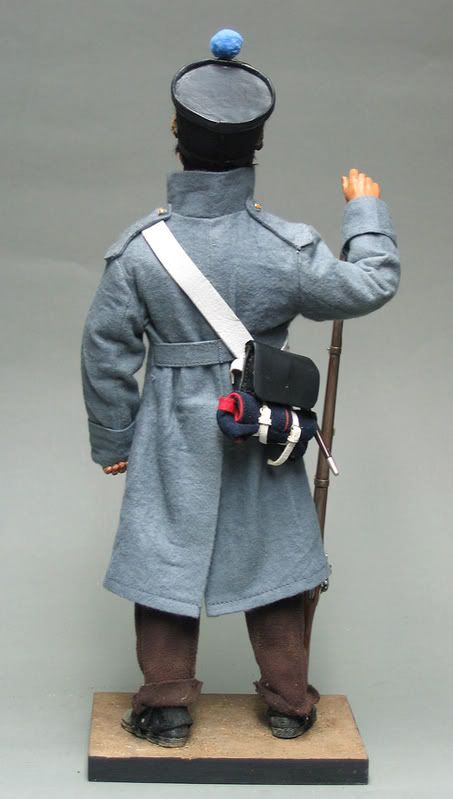 The Garde wore double breasted dark blue versions of superior make.
Some of the better ones may have had more cloth in the back , gathered into pleats , but others would be quite skimpy ( military suppliers always try to save fabric in order to make more profit ! ).
They were worn most of the time on campaign , often , in warmer weather , over the waistcoat instead of the coat , which would be carried in the knapsack .
They were also used to sleep in , sometimes by placing the legs in the arms and wrapping the skirts round the head .
This one is just thin enough to roll and carry on the knapsack: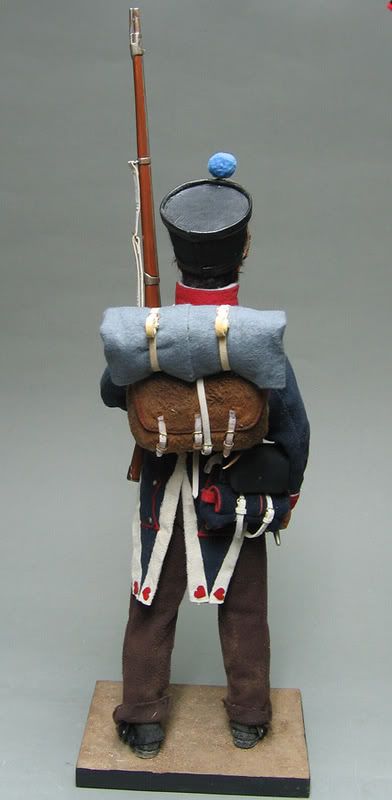 Of course ,you won't have to make one of these , since the expected new DiD French Infantryman comes with a greatcoat …..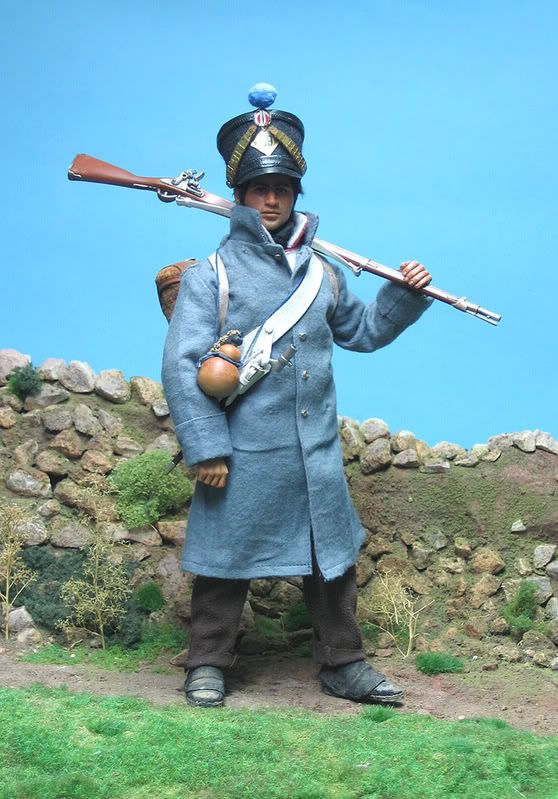 *************************************************************