From these references: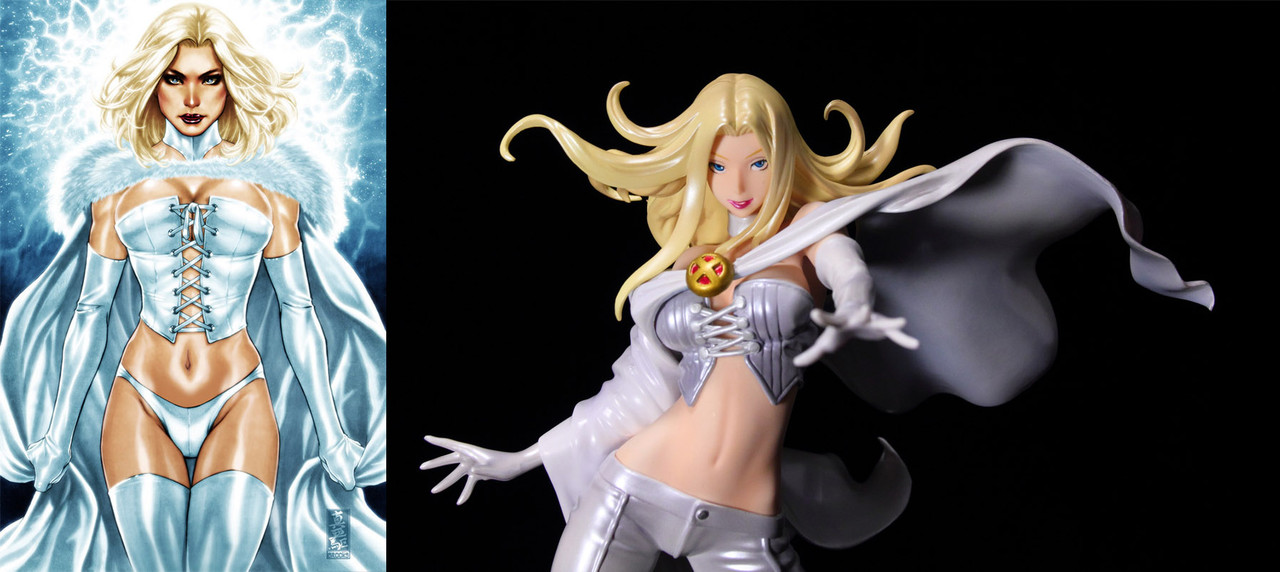 I found parts and put Emma Frost together!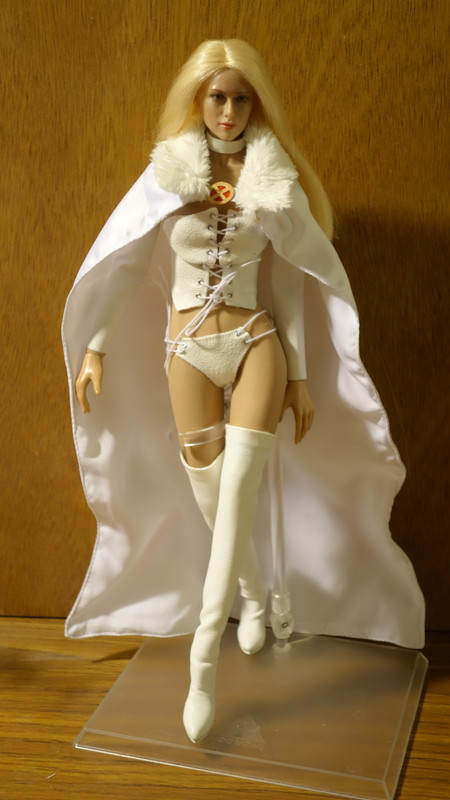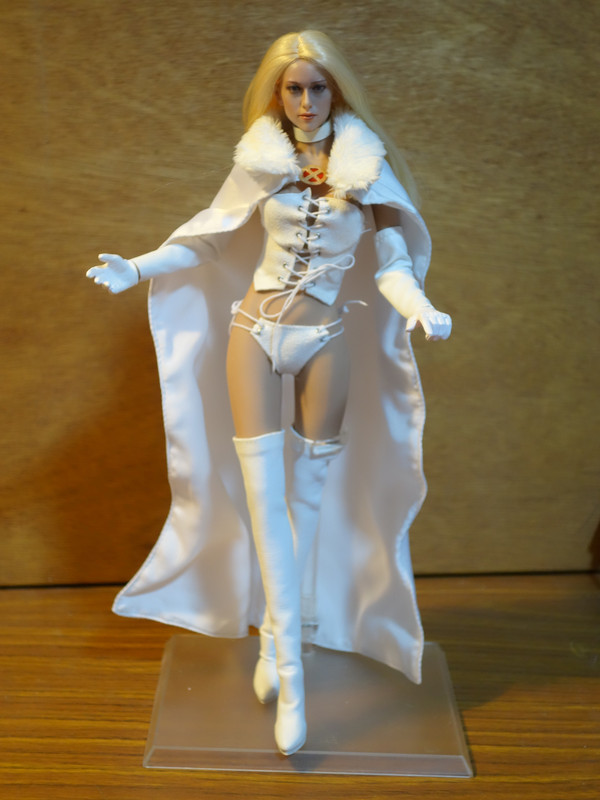 But 2 years ago, the head sculpt belonged to [POP-GF01] POP Toys Girl Clan Series "Ranger Revision" which came with a body of a different skin tone. That dissatisfaction got me into kitbashing!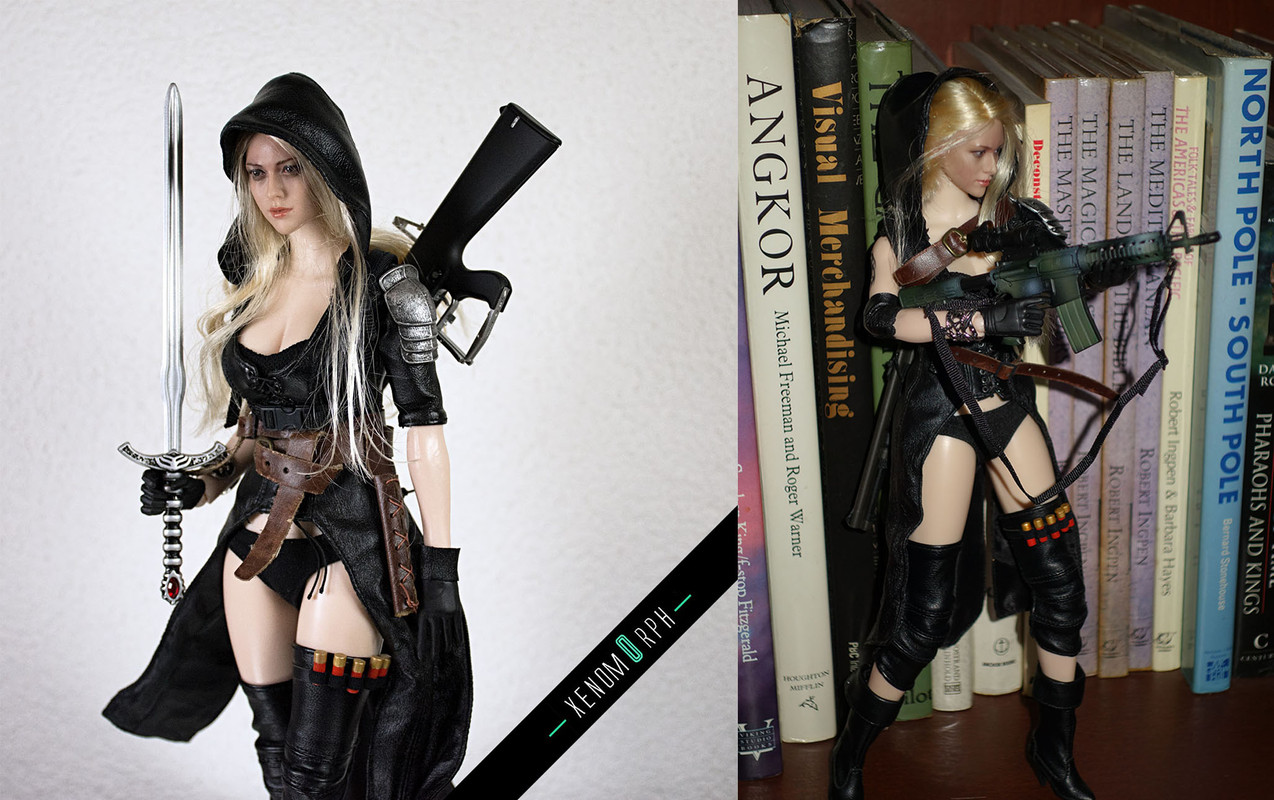 I found a Kumik head and matched it with VeryCool FX02-D body and found the necessary weapons and boots for a Sucker Punch Sweet Pea custom.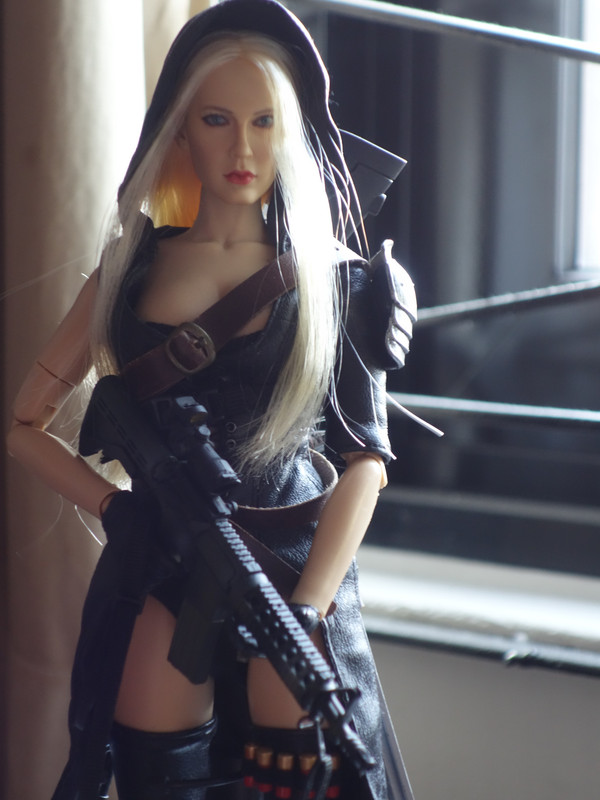 Meanwhile the Pop Toys head which looked very similar to the Kimi KT004 found a Jiaou Doll v3 KT Wheat body (my first seamless body purchase in 2017) which matched exactly.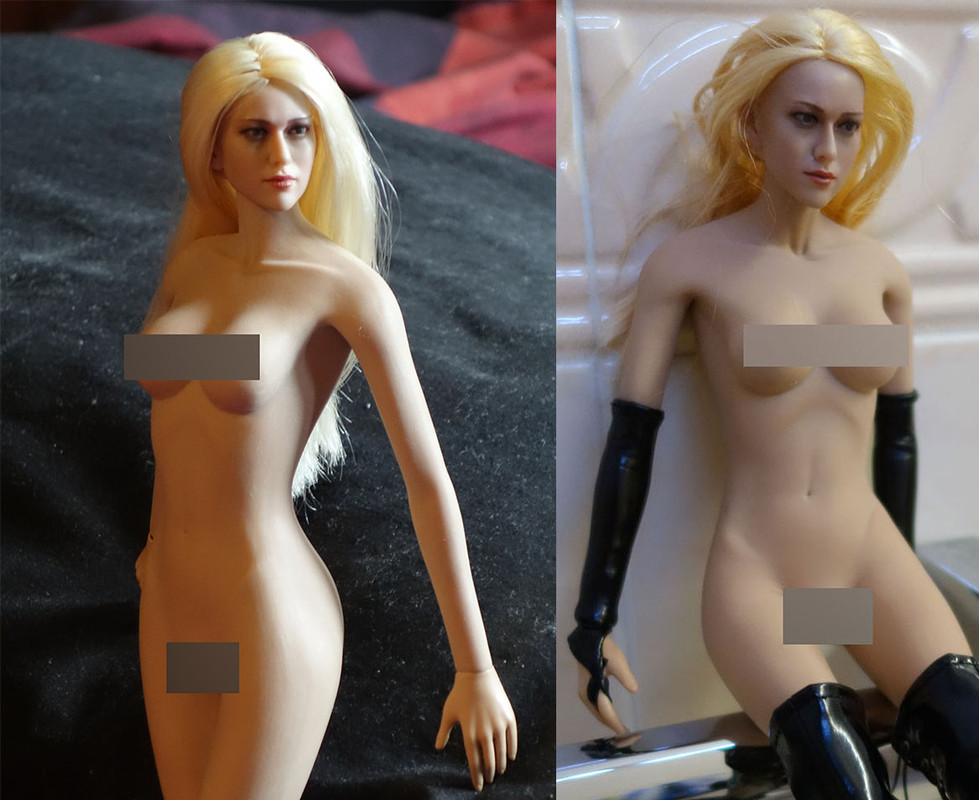 In my experiments, the pleather sleeves I tried on stained the Jiaou Doll arms, and having researched through OSW, applied Oxy10 wrapped in plastic wrap for a few days before rinsing off.
In the process of handling, I discovered peeling of the outer coating of the Jiaou Doll in quite a number of places after the washing. The stains were removed, but I believe the peeling had nothing to do with the Oxy10 itself, but my handling. Fingernails can be very dangerous to such fragile coating of the TPE body.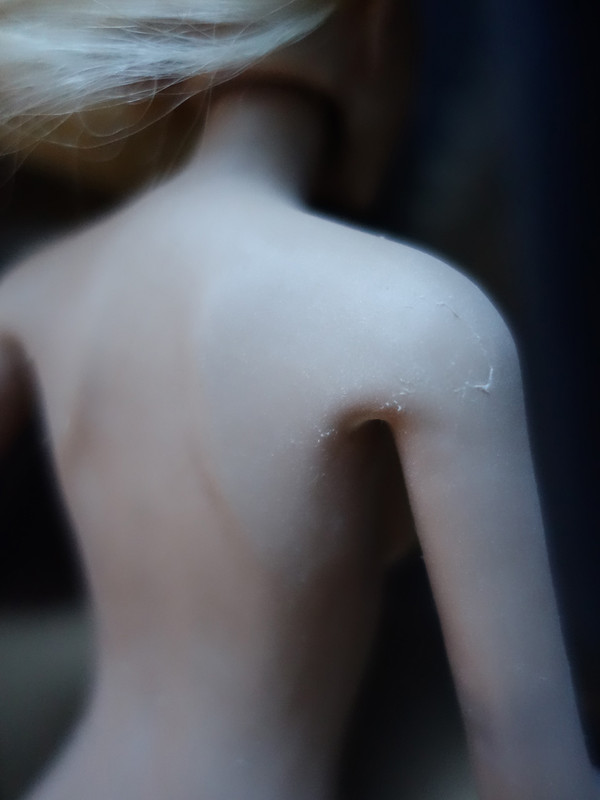 So the Pop Toys/Jiaou Doll combo was tried out with a Black Canary intent.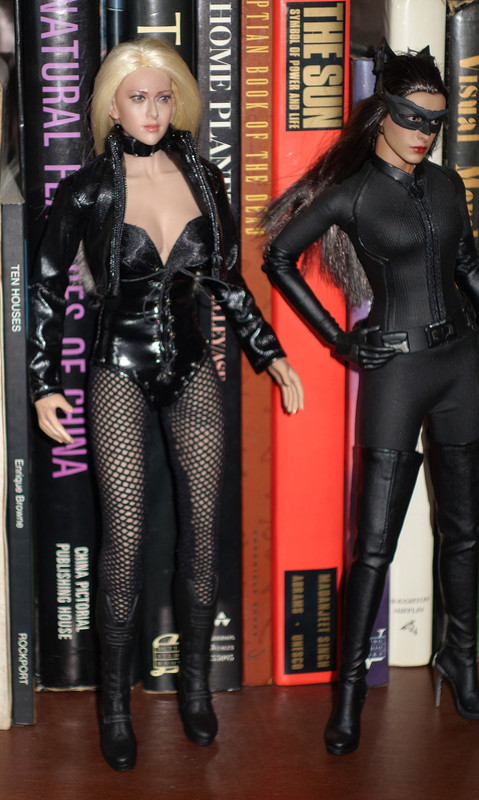 But I felt that the Pop Toys head sculpt didn't quite match the character, and so the outfit ended up with a GAC Toys/TBL S19B combo on the far left.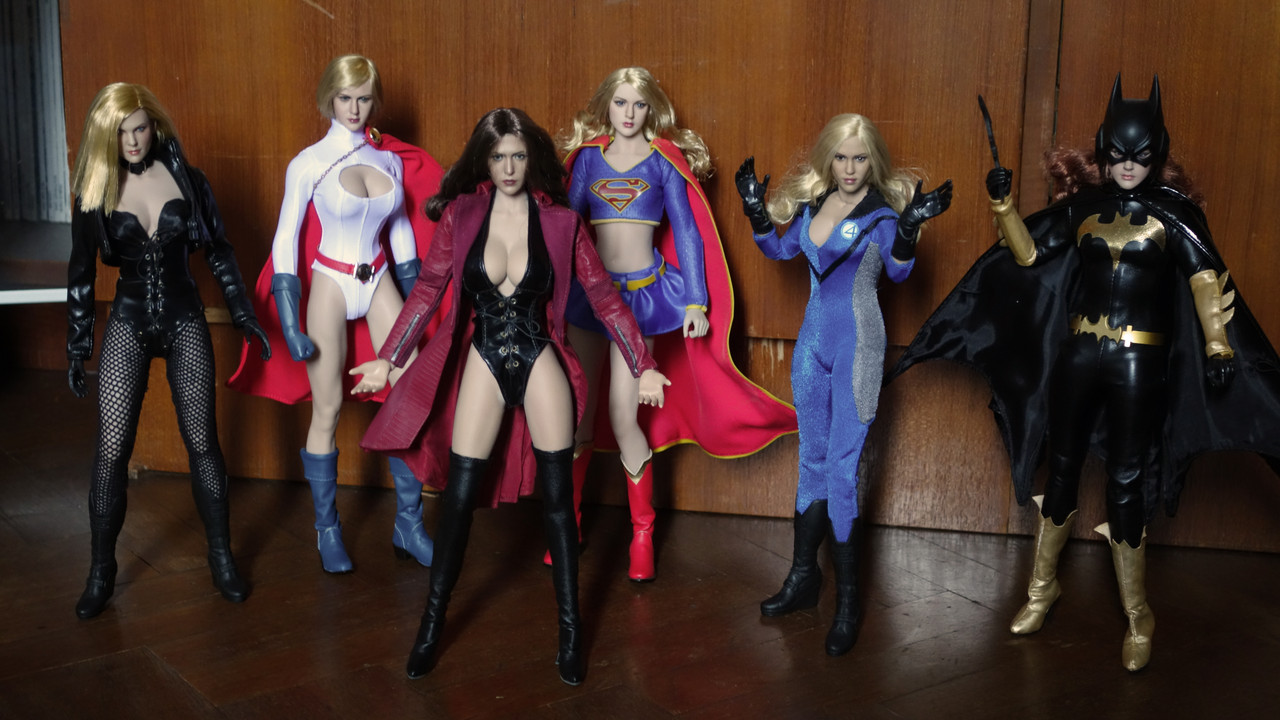 So when I saw the TBL Silver Huntress outfit available at Monkey Depot, I grabbed the opportunity.
The cloak and boots came from the Firty Girl Ice Queen Cosplay set. I modified the cloak fixing by making a plastic X-men painted symbol velcroed to the cloak. The white arm sleeves are from ebay.
The Jiaou Doll metal ball connectors for the hands and feet are larger in diameter compared to the common TBL/VeryCool/Pop Toys, etc, connectors. So the white gloved hands I got from ebay had to be modified a little by cutting the holes in the wrist of the hands a little larger. The fit is okay with some pressure to get the hands completely into the socket.
At this point, I think the panty doesn't quite work. I think there are too many strings involved. I found something and will try it out as soon as it arrives in 2 weeks time.