This is my version of an individual painting by Don Troiani of a corporal of the 47th North Carolina Infantry at Gettysburg. Mr. Troiani describes his corporal as having received a new uniform in May of 1863 for the Gettysburg Campaign. The blue trim is for infantry, with black corporal stripes, and he is wearing English army shoes (with buckles) brought through the blockade. His musket was a Model 1822 flintlock that has been converted to percussion fire. He tells us the 47th NC was in the fighting on July 1st, and was on the left of Pickett's Charge on July 3rd.
The figure is a DML body & hs, with added beard & hair. His uniform is a re-dyed SST Army of Northern Virginia Infantry Bugler jacket with dark blue embroidery floss piping, and BGT cap and modified brogans with buckles added. He has a modified SST 1842 musket, Alert Line Russian belt with roller buckle, SST Bayonet and BGT cap and ammunition pouches and canteen. The blanket roll is a light felt.
The figure is displayed at the Lincoln Train Museum in Gettysburg. I would like to recommend Don Troiani's recent book, "Don Troiani's Gettysburg", by Stackpole Books. It not only features his artwork from the battle, but contains detailed descriptions of the history behind the paintings.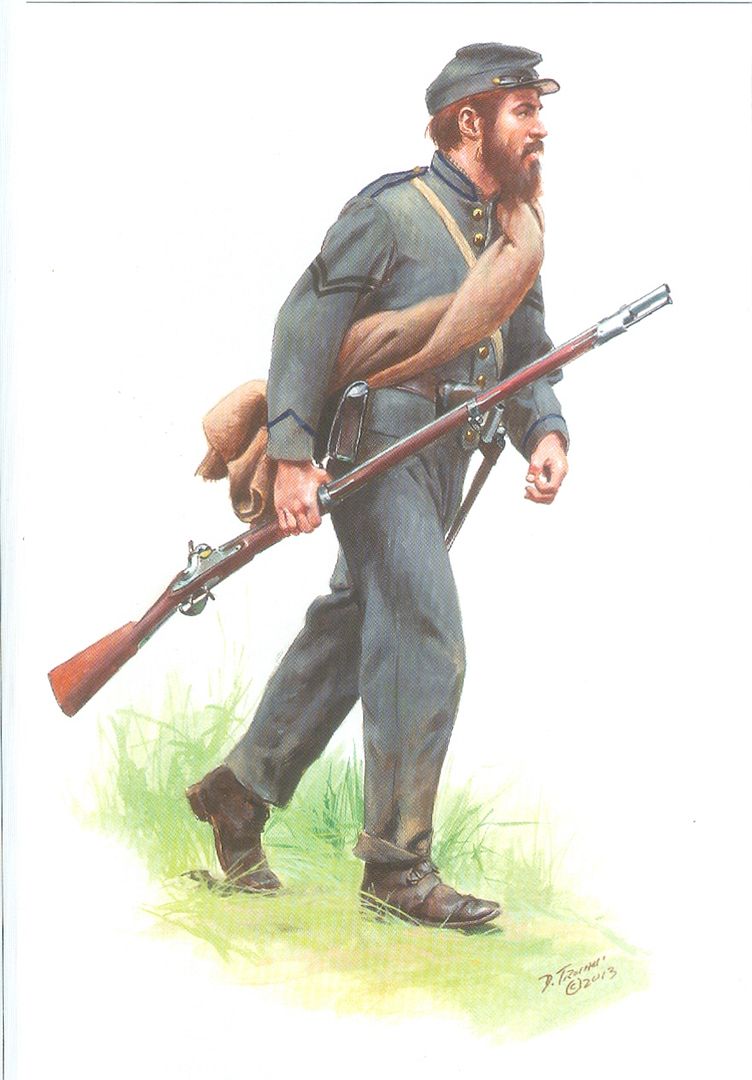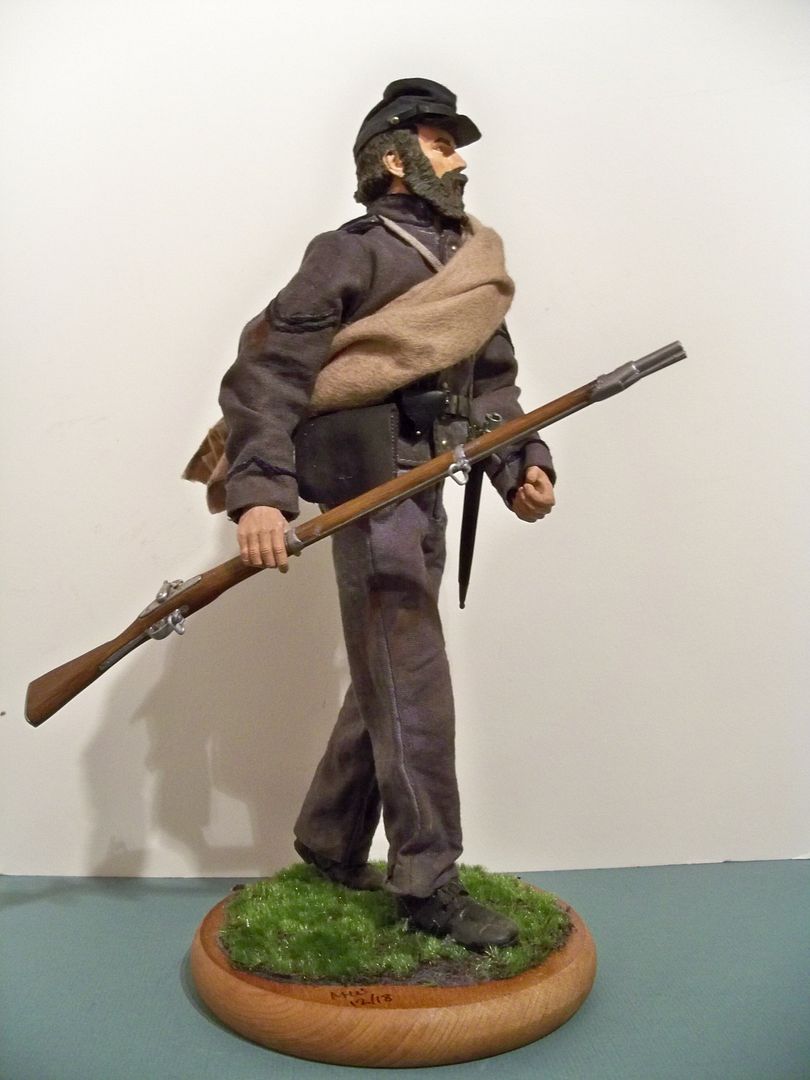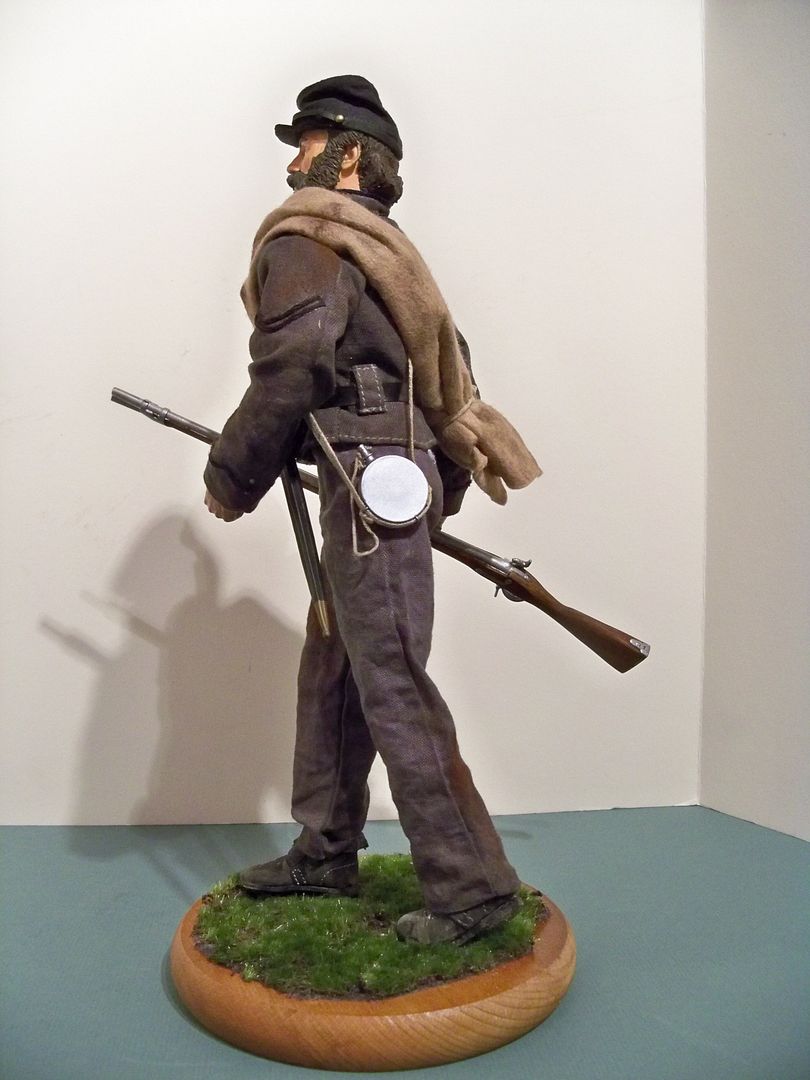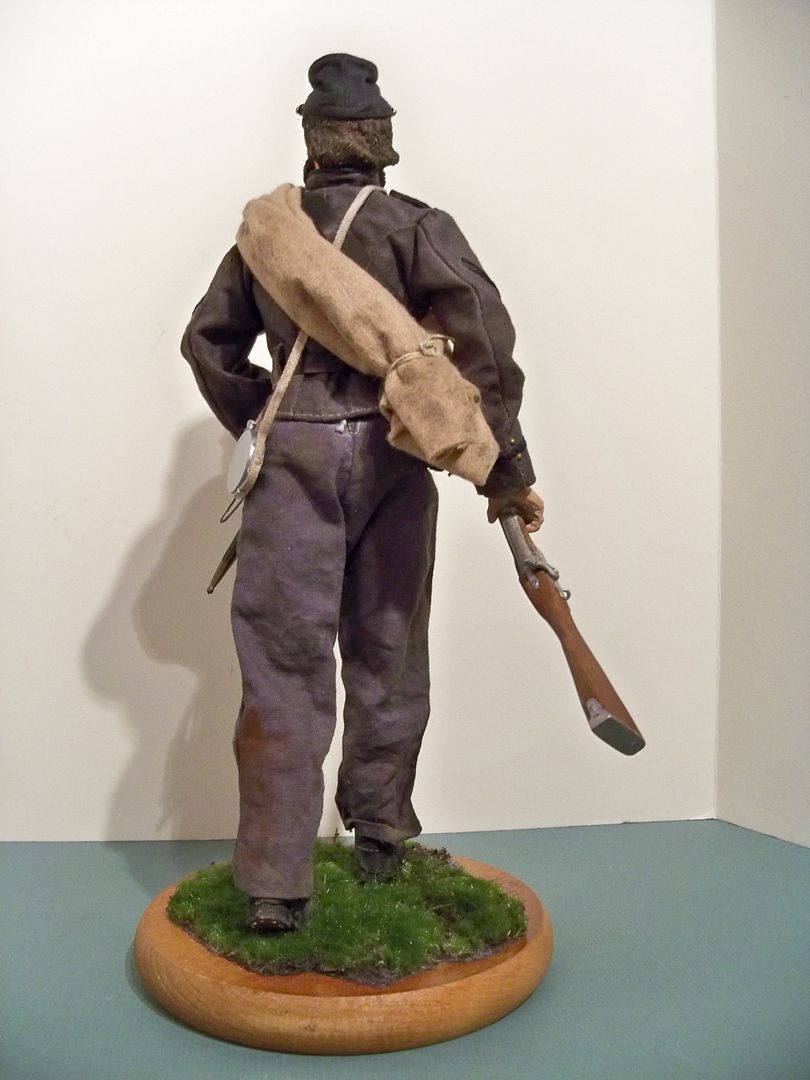 [URL=http://www.lincolntrain.com/]Lincoln Train Museum - General Information - Lincoln Train Museum