In Michael J. Winey's excellent reference book, "Confederate Army Uniforms at Gettysbug", he uses photos taken of dead Confederate soldiers as part of his data base. Included are the now famous photos by Alexander Gardner of a "Sharpshooter at Devil's Den", which William A. Frassanito identified in his first book, "Gettysburg - A Journey in Time" as being of the same body moved some 40 yards and positioned in the rocks in the Den. He was photographed in at least two locations from different angles.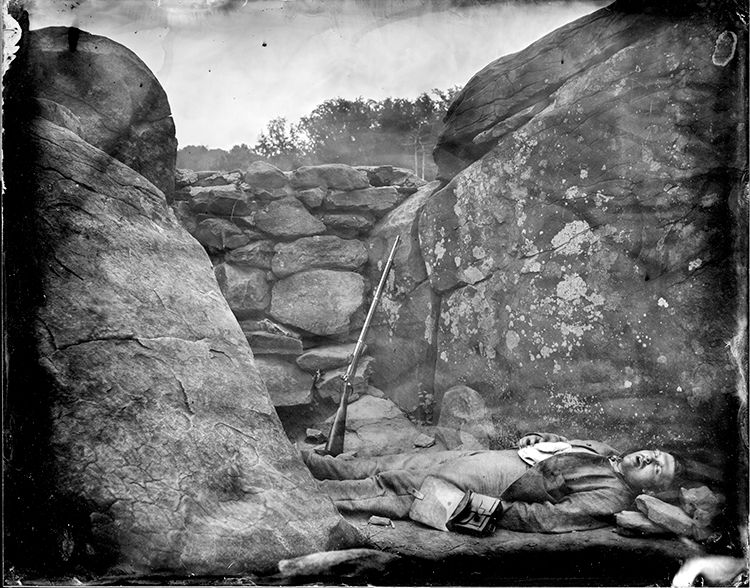 In Winey's book, he features a drawing done by Don Troiani depicting the soldier in life, speculating that he was with the 20th Georgia Infantry. It is this drawing that I tried to recreate in 1/6. Having considered re-creating the photos before making his pose permanent, I decided to just show him in life. boldly marching into battle.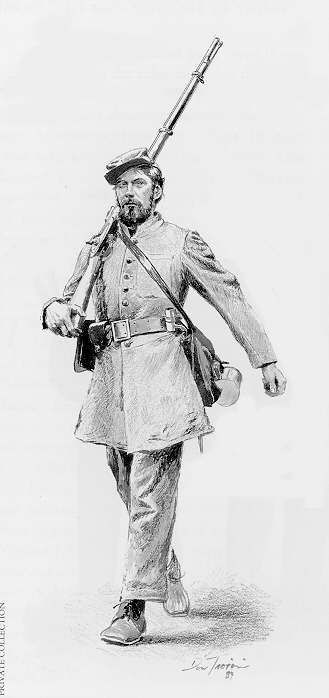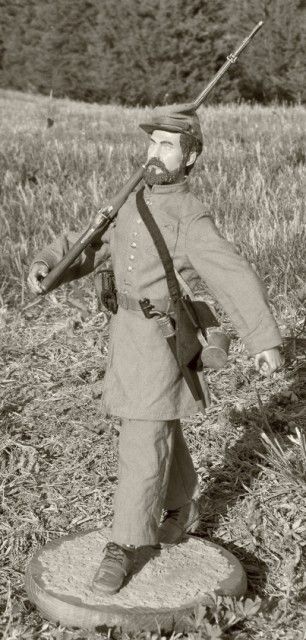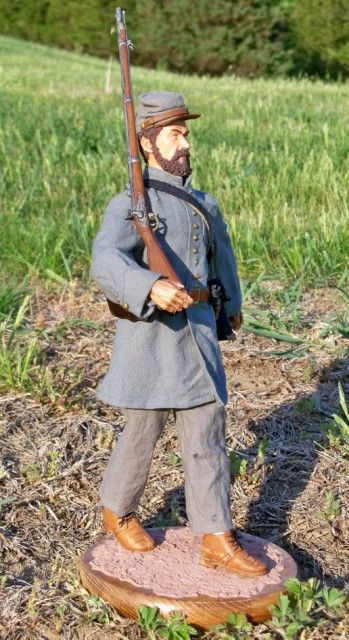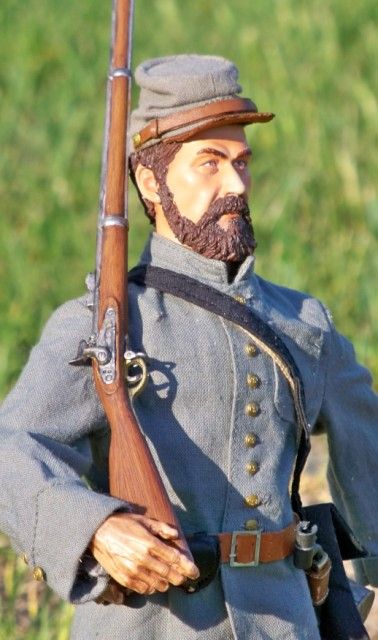 The hs and figure is a modified DML, with DiD hands. His uniform and belt accoutrements are all BGT. The canteen, cup, socks and Enfield rifle-musket are SST, and the haversack is ITPT. I added the large breast pocket to his frock coat, as in the photos and Troiani's drawing.
This is my first completed Confederate. Thanks for looking.
Don Troiani's "Private, 45th NY...July 1863"