Discussion Starter
·
#1
·
I have been working my Sherman sporadically for a while now. I decided I need to upload some pictures.
I started off with the VVSS assemblies because they are modular and can be painted ahead of time.
I added casting letters to the cast swing arms and housings.
and for anyone who hasn't seen these models compared to figures I added my jeep driver for comparison.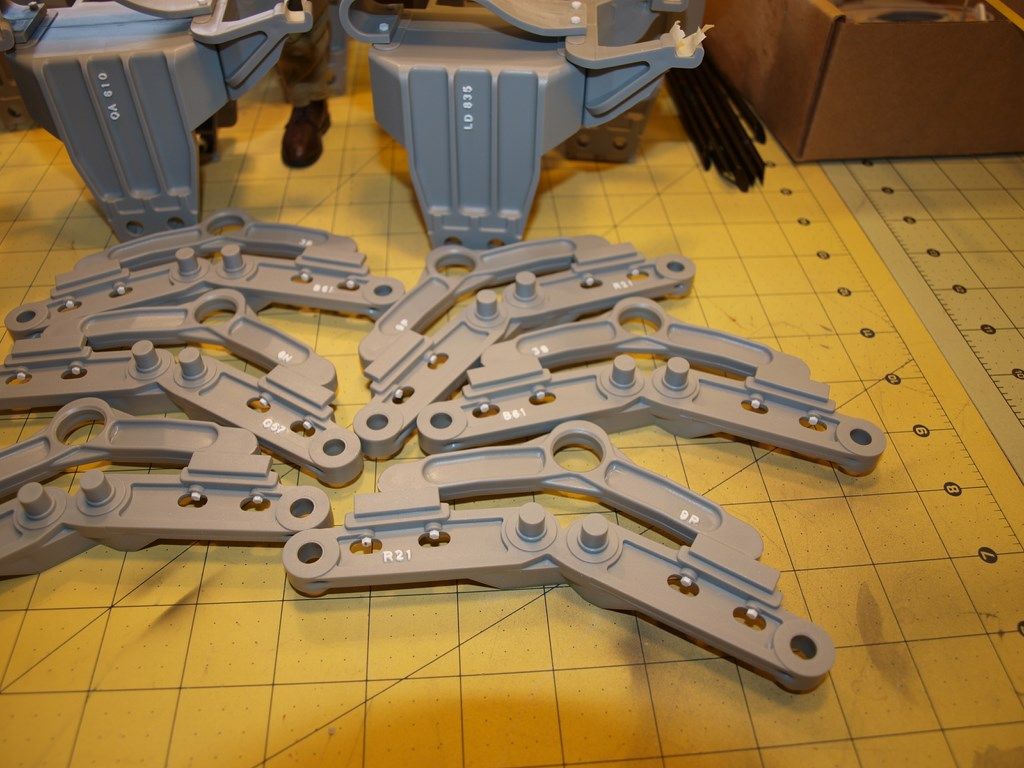 Box full of road wheels, rollers, and spring assemblies. I added zerk fittings to the wheels.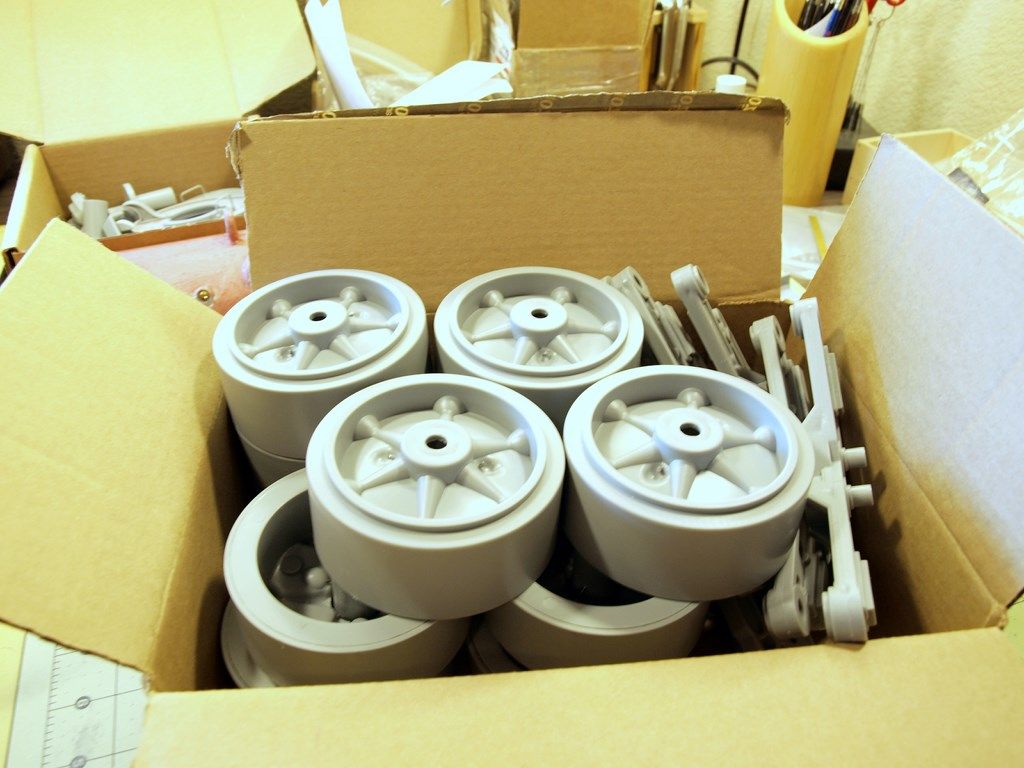 I added the rear idler mount webbing. I was surprised dragon omitted this. It looks like there should have been another piece to cement on there, unless I missed it on the sprue? :s
This helps reinforce the area as well as looks a little more accurate. it also will help when mounting the adjustable rear idle axle.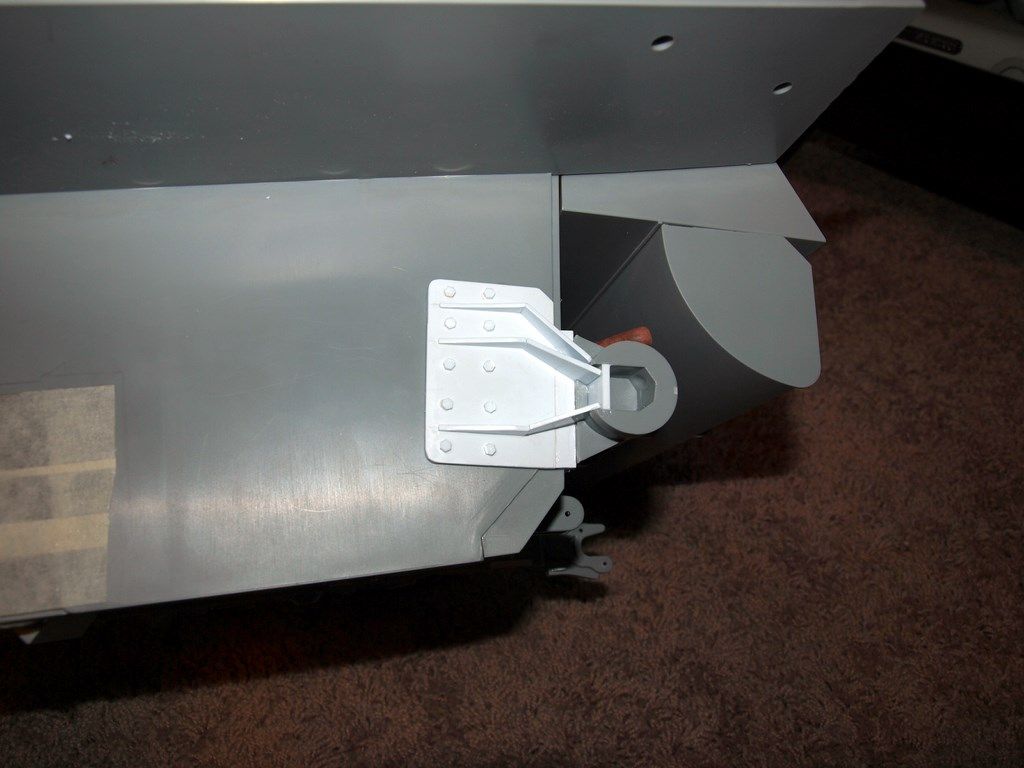 I started adding the cat texturing. There is alot of texture missing from the model. Here is the the turret plate.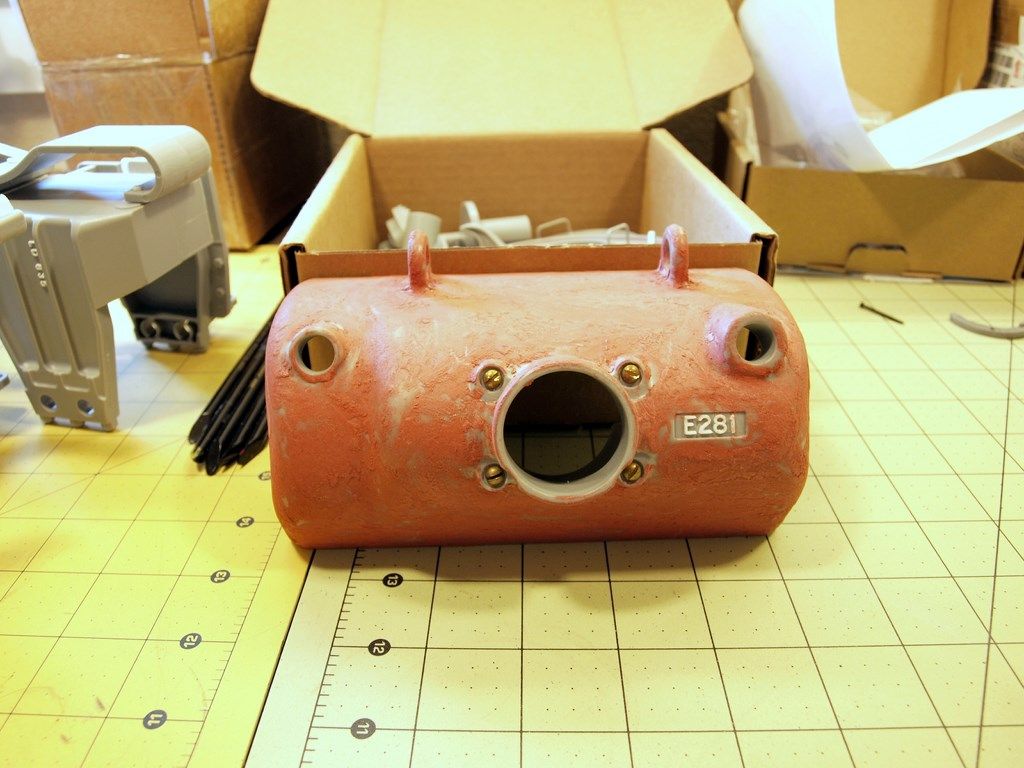 Transmission housing.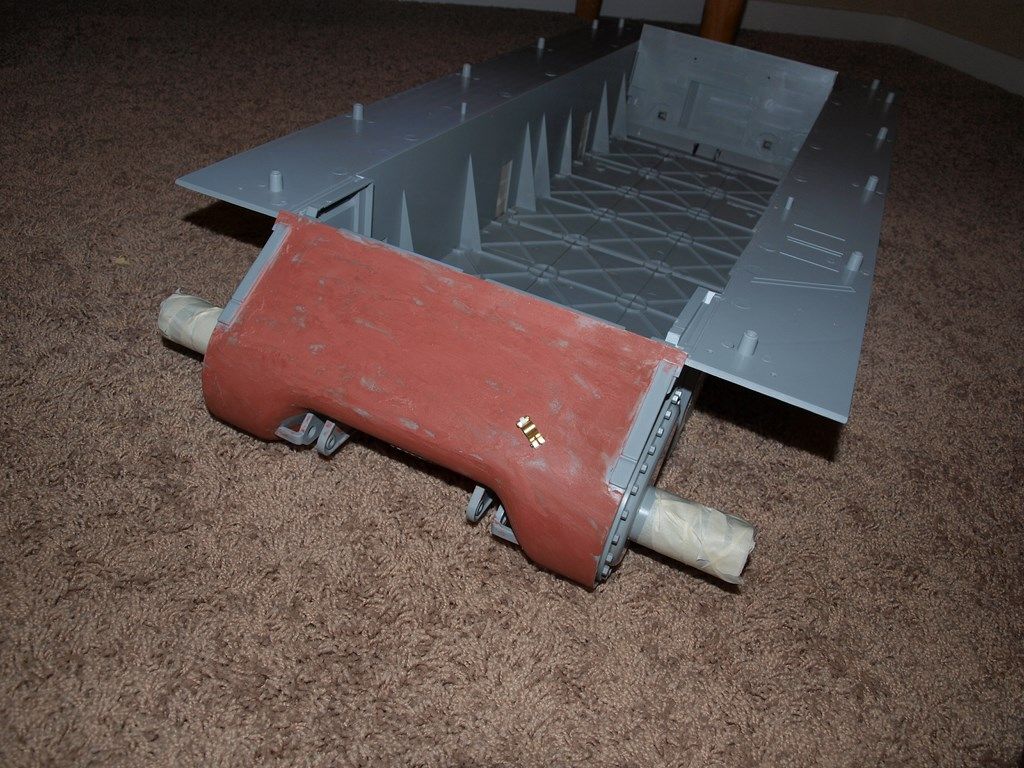 I made a couple cable clamps, here is the front housing clamp.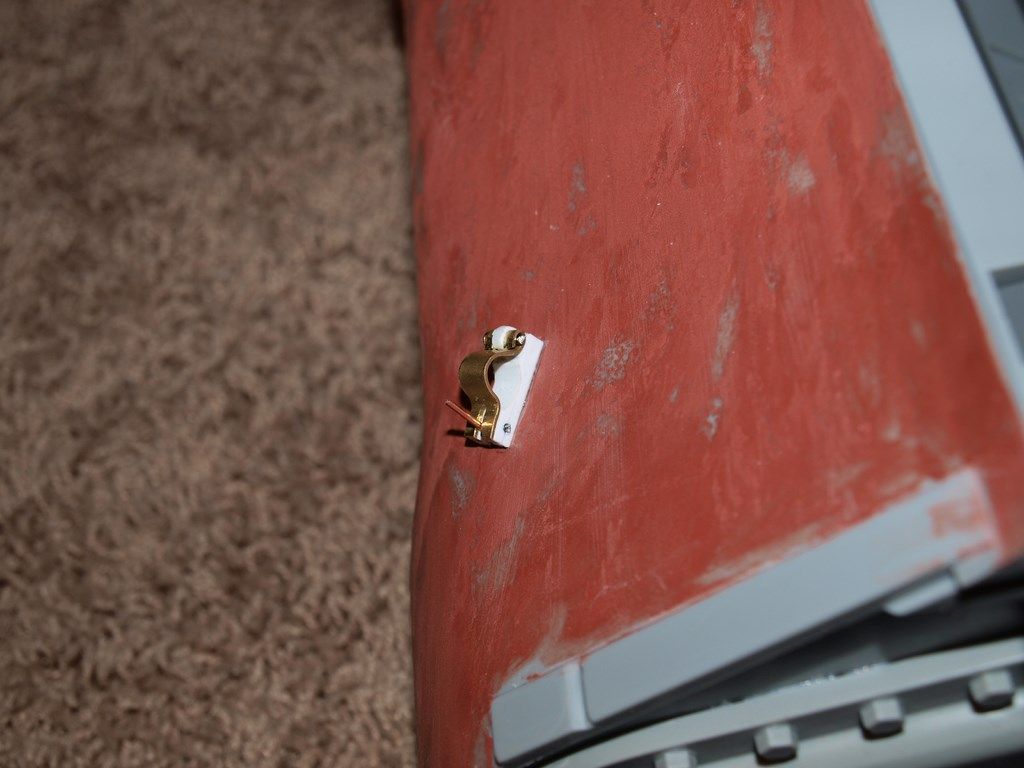 Finally, here is the bags and bags of tracks and links. Just so people who are not familiar with size and scope of the model.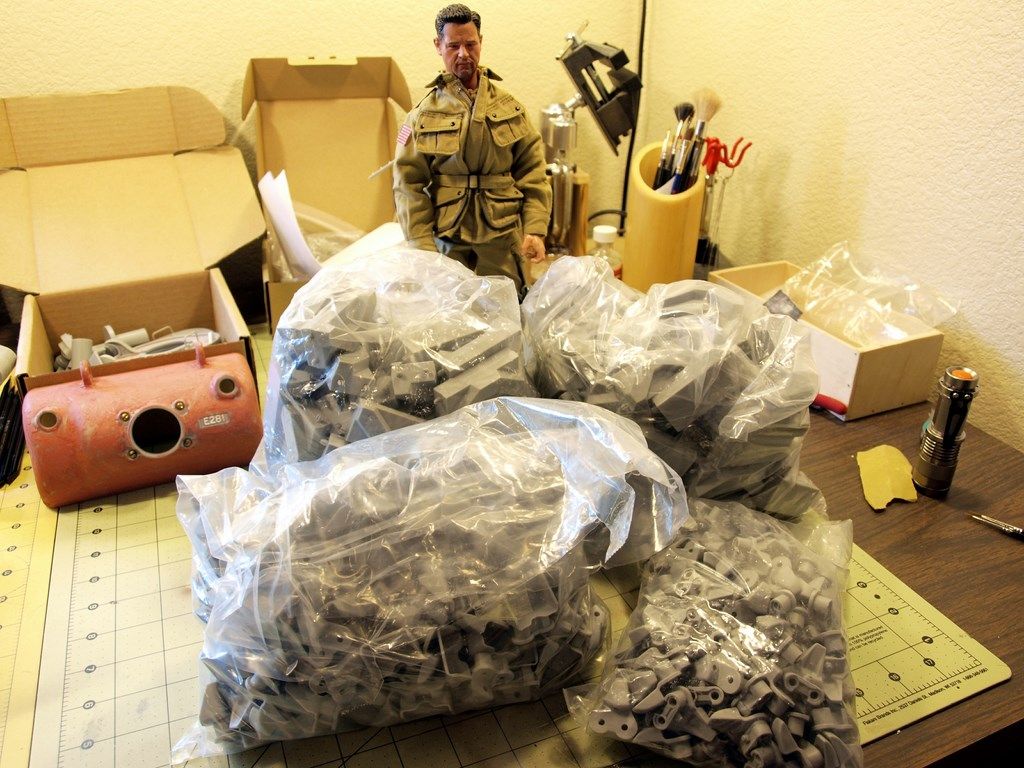 Took me a few days to trim and cement these things together.
Hope to have some more pics up soon. I am having fun.