Discussion Starter
·
#1
·
British Army '37 Pattern Web Anklets
The 1937 pattern anklets, sometimes referred to as gaiters, were an improved alternative to puttees. Made of canvas webbing, they were uncomplicated and simple to put on as well as to remove. They had two main functions - to provide support to the ankles, and tro prevent water, mud, debris etc., going inside the ammo boot.
As they provided support they were close-fitting: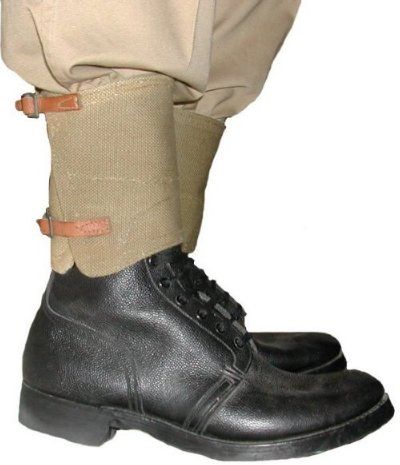 The problem with nearly all 1/6th anklets is that they are too soft and baggy: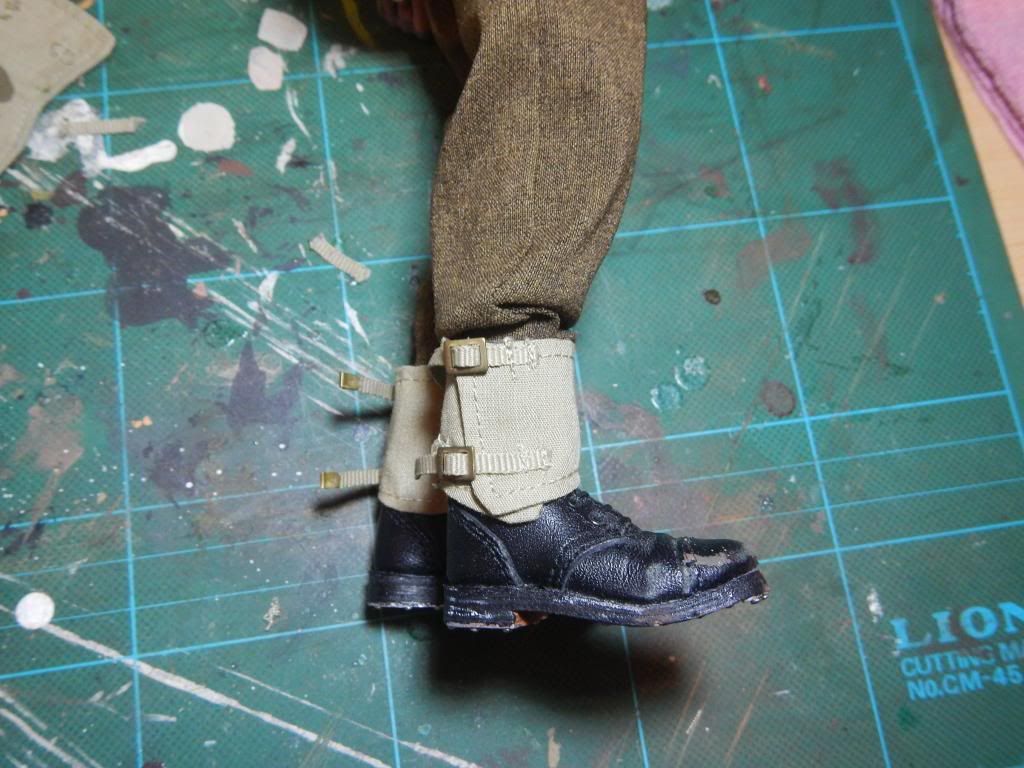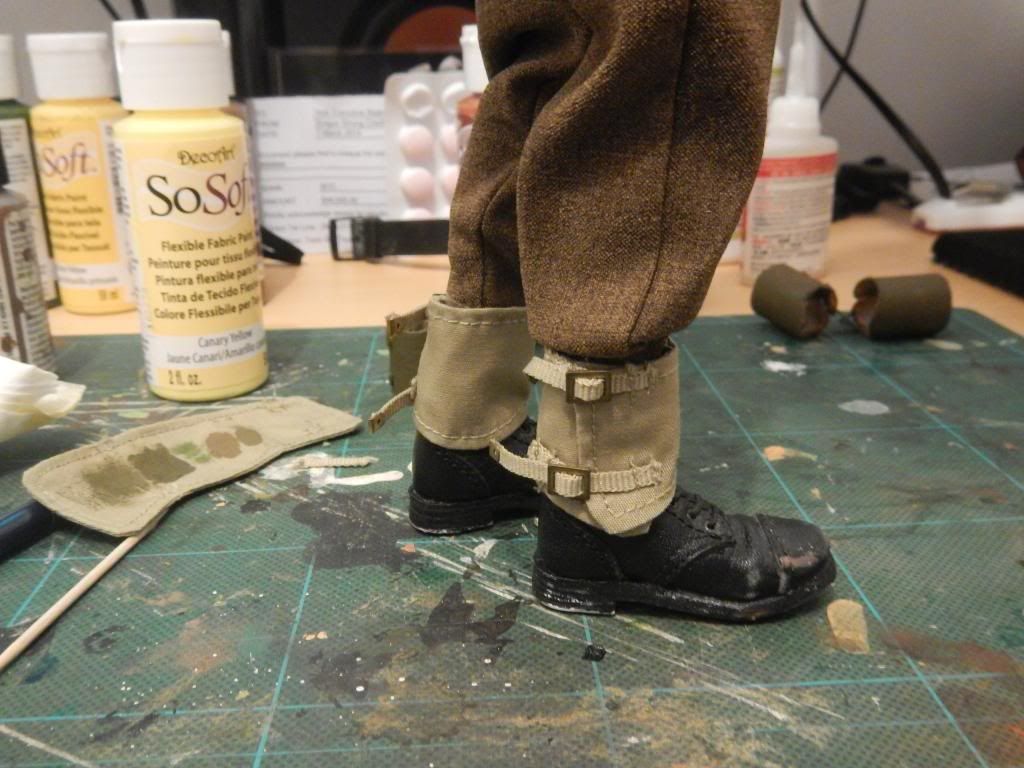 I therefore decided to make my own, using a plastic water bottle, athletic tape and the straps and buckles from some 1/6th anklets: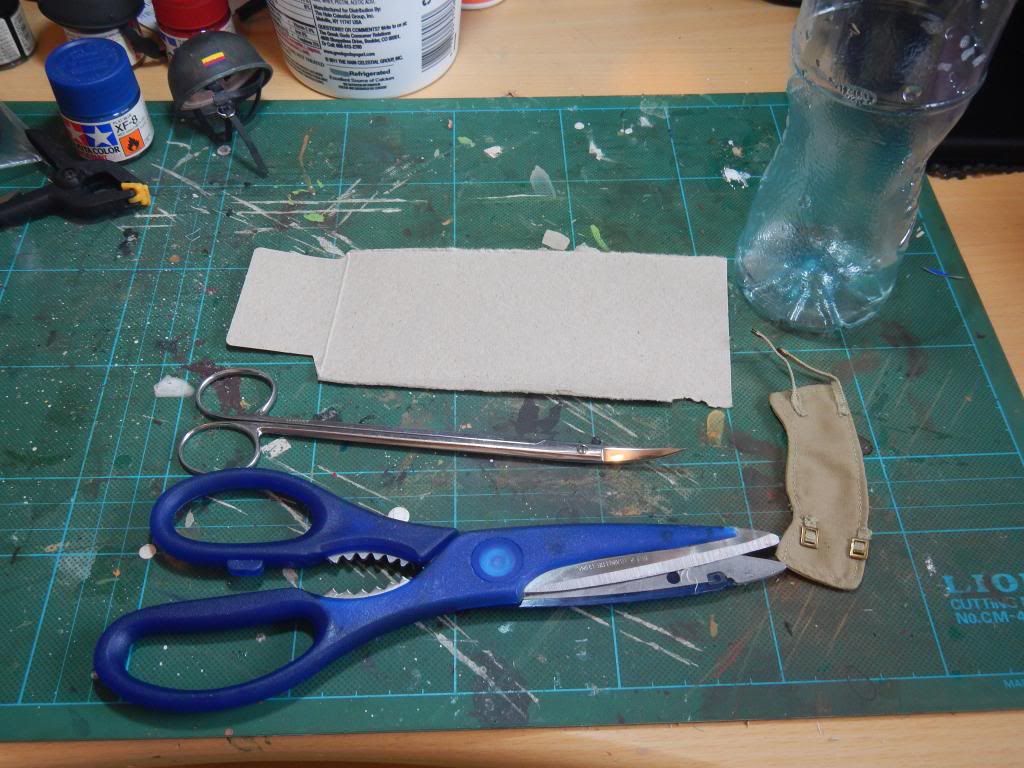 1. Make a cardboard template. I based mine on a photo from a reference book and then adjusted by eye after trying on a figure:
2. Use the template to cut out shapes from the water bottle. (Don't forget to turn the template over before you cut the second one, so get a left and right anklets).: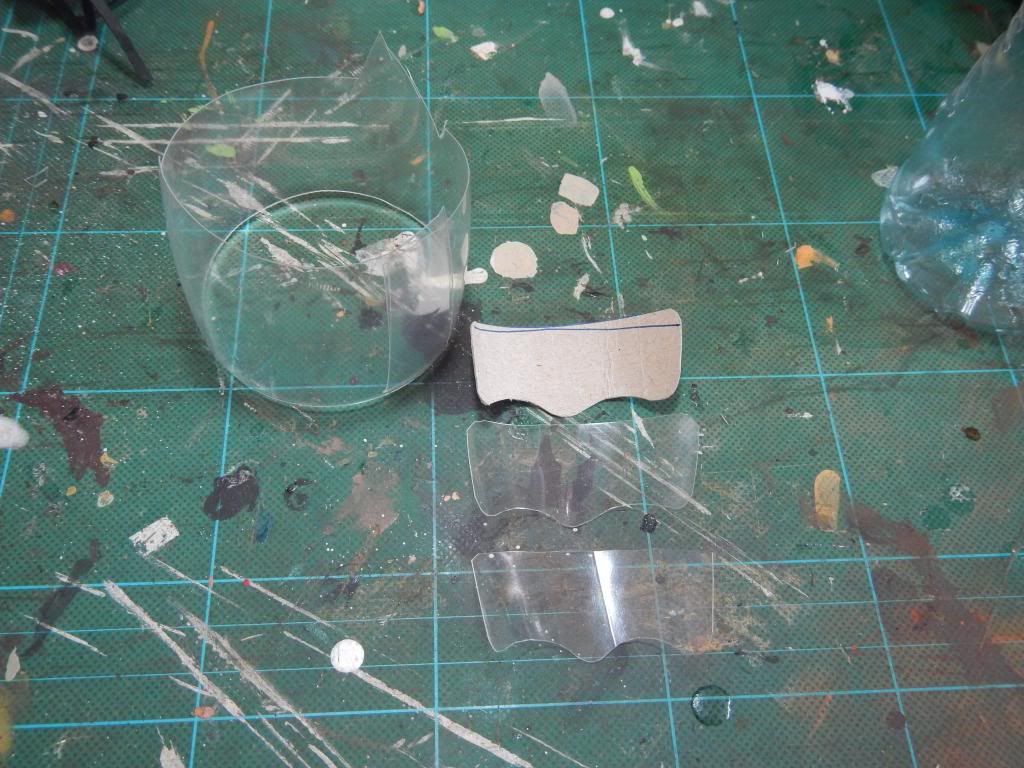 3. GENTLY heat the plastic with a hair-dryer and roll them up. This increases the 'spring' in them, meaning they will hug the ankle more closely and have less chance of coming loose. (Be careful - this plastic has low melting point and a I ruined one set).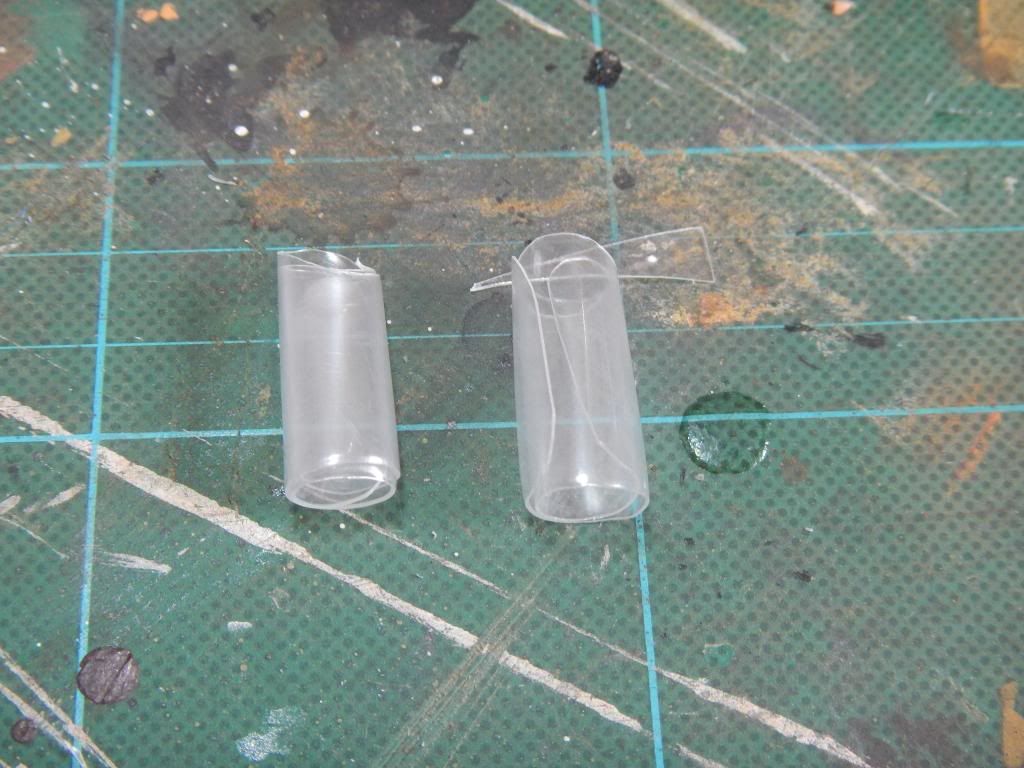 4. Cover the outside with athletic tape, folding a little around the back of the plastic: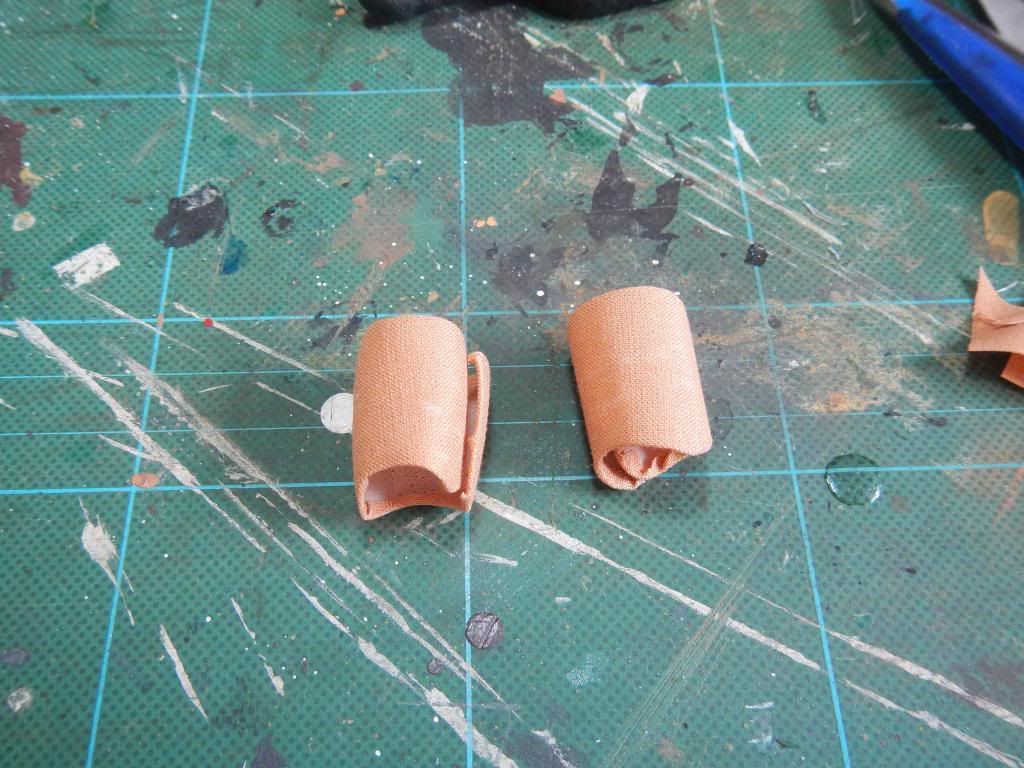 5. Test fit, and mark where the straps and buckles should go: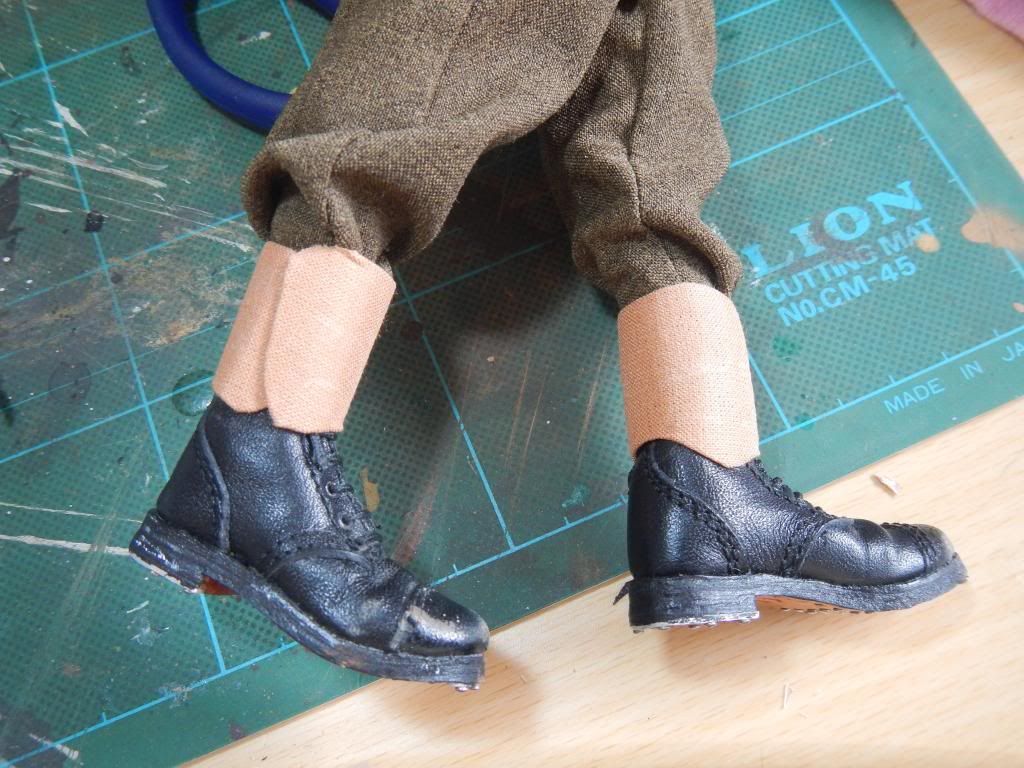 6. Add the straps and buckles salvaged from the originals: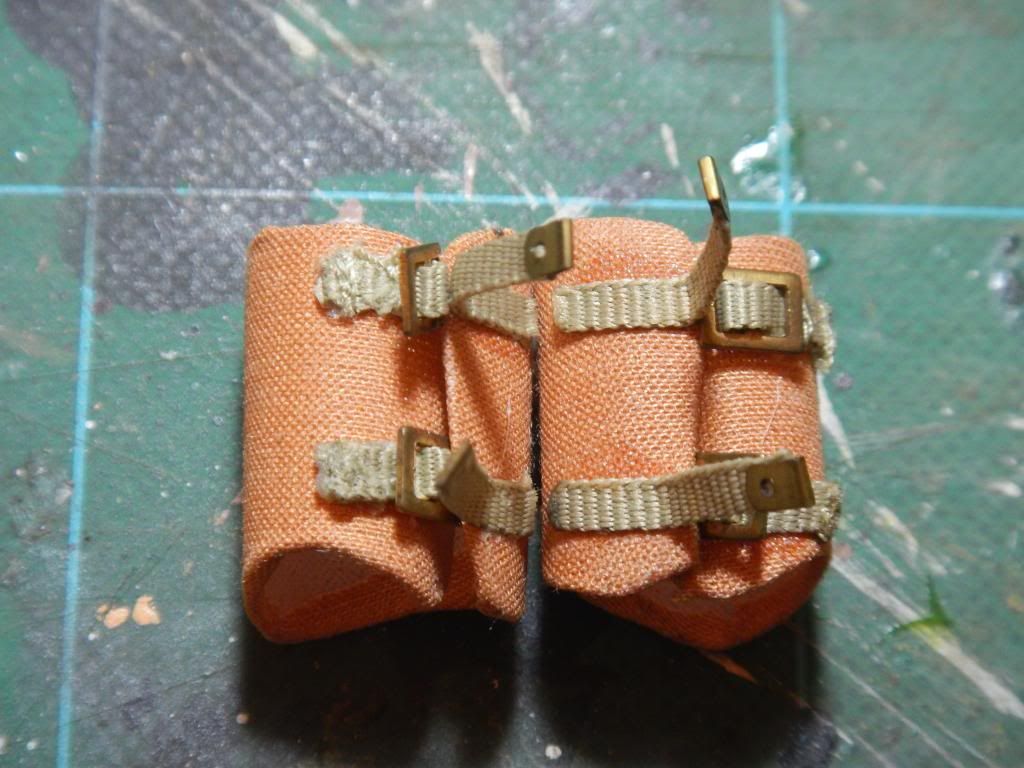 7. Paint them. I used DecoArt So-Soft Fabric Paint (see below), mixing two colours to get close to KG3 Blanco. Looking at the photo I should have given them a second coat: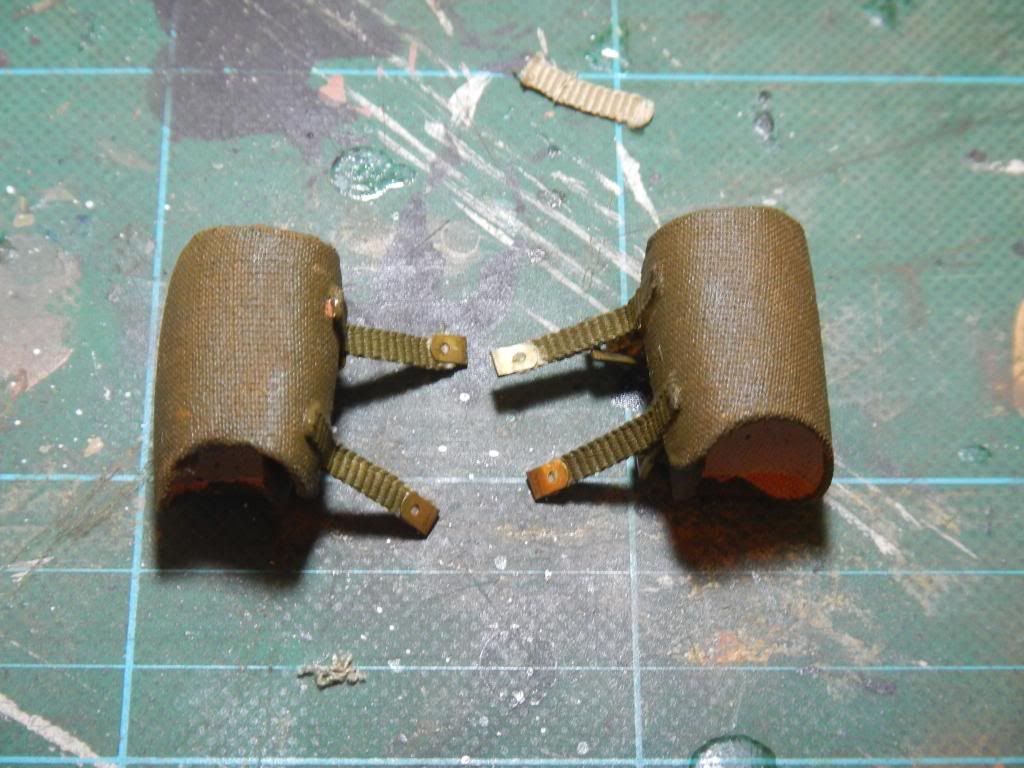 8. Put on the figure:
I tape the trouser legs before putting on the anklets. I usually unpick the hem to make them a little longer and less thick when folded like this but I didn't this time. I will probably go back and rectify that.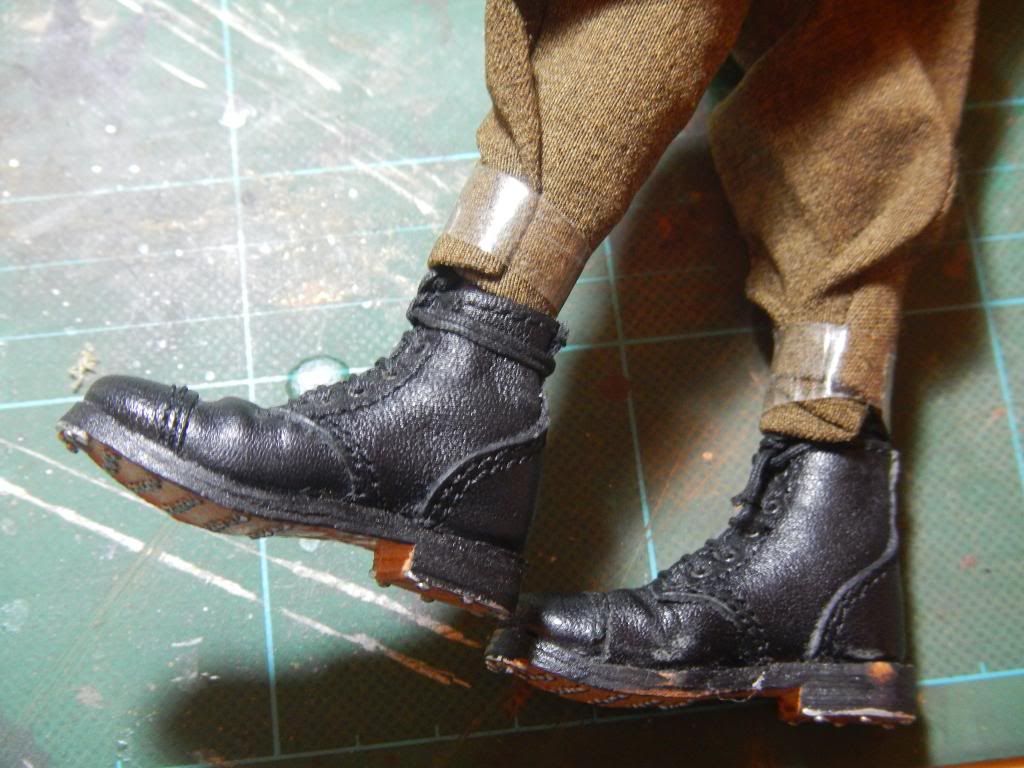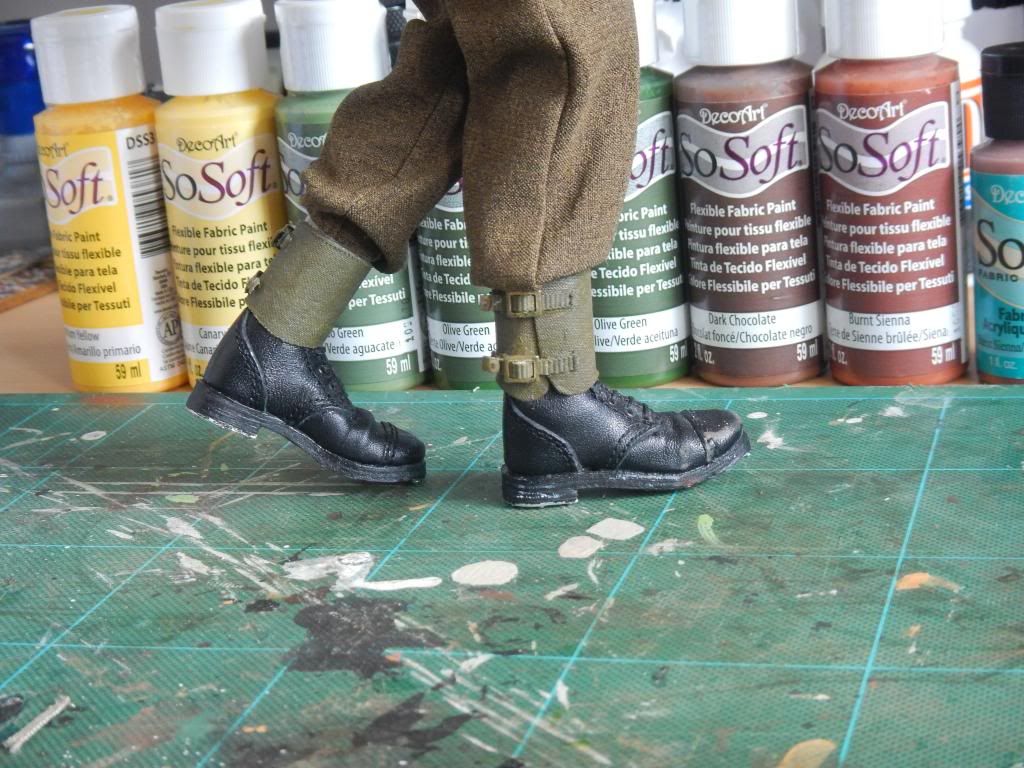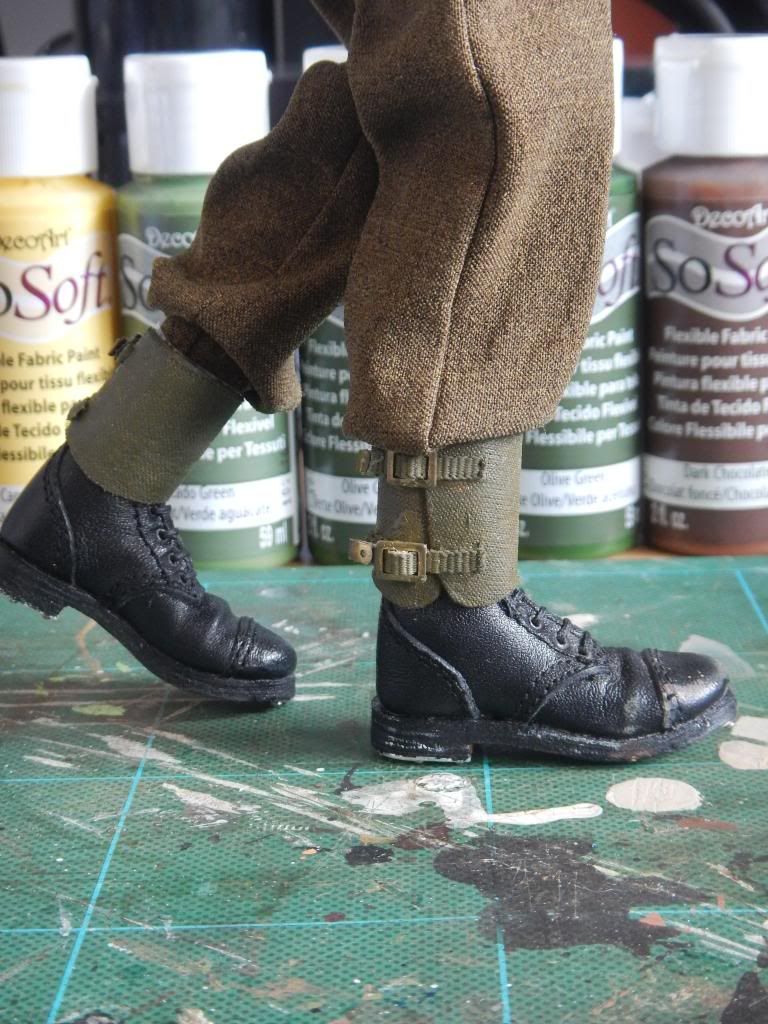 DecoArt So-Soft Fabric Paint
As mentioned, I used this on the anklets. I also used it on the webbing equipment, and to repaint a Denison (I'll show those soon!). It's good stuff, usually covers in one coat and stays soft. (I mentioned I should have given the anklets a secod coat, this was only because the tape has a sticky backing and plastic behind that, therefore the paint isn't readily absorbed in to the material).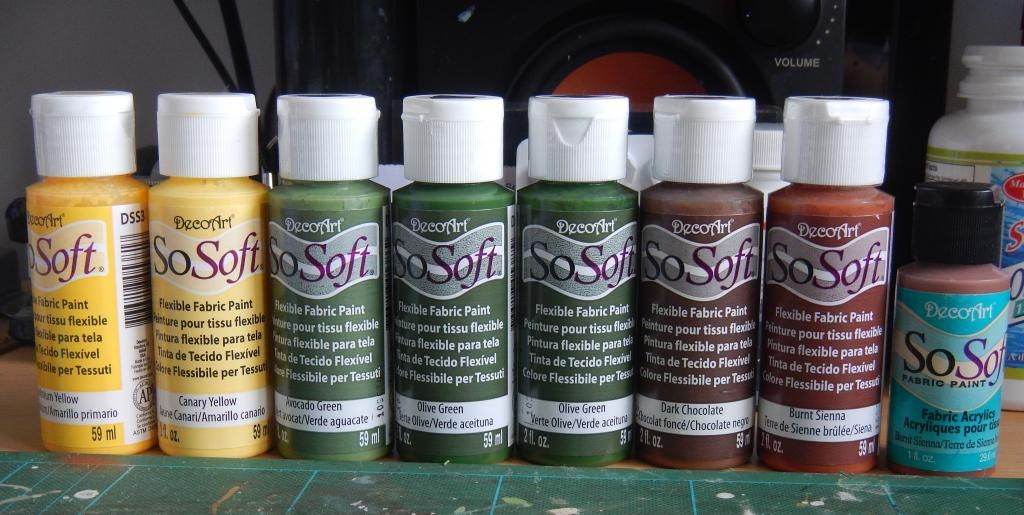 Thanks for looking.