Discussion Starter
·
#1
·
The inspiration behind this figure came from seeing a picture of NSWDG Gold Team operator Matt Mills (RIP Warrior), wearing Desert Tiger Stripe and AOR1 plate carrier.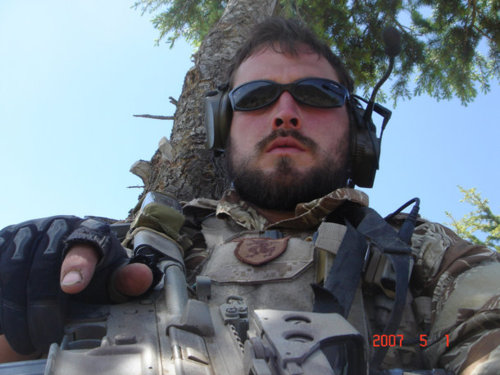 Most details of the loadout are also borrowed from pictures of Devgru operators in the 2006-2008 period.
I'm afraid I went a bit heavy on the fading of the BDU, but replacements are hard to come by. And the pics are not as sharp as I would have liked them to, but the light was so-so when I did the shooting.
Comments and critics are welcome.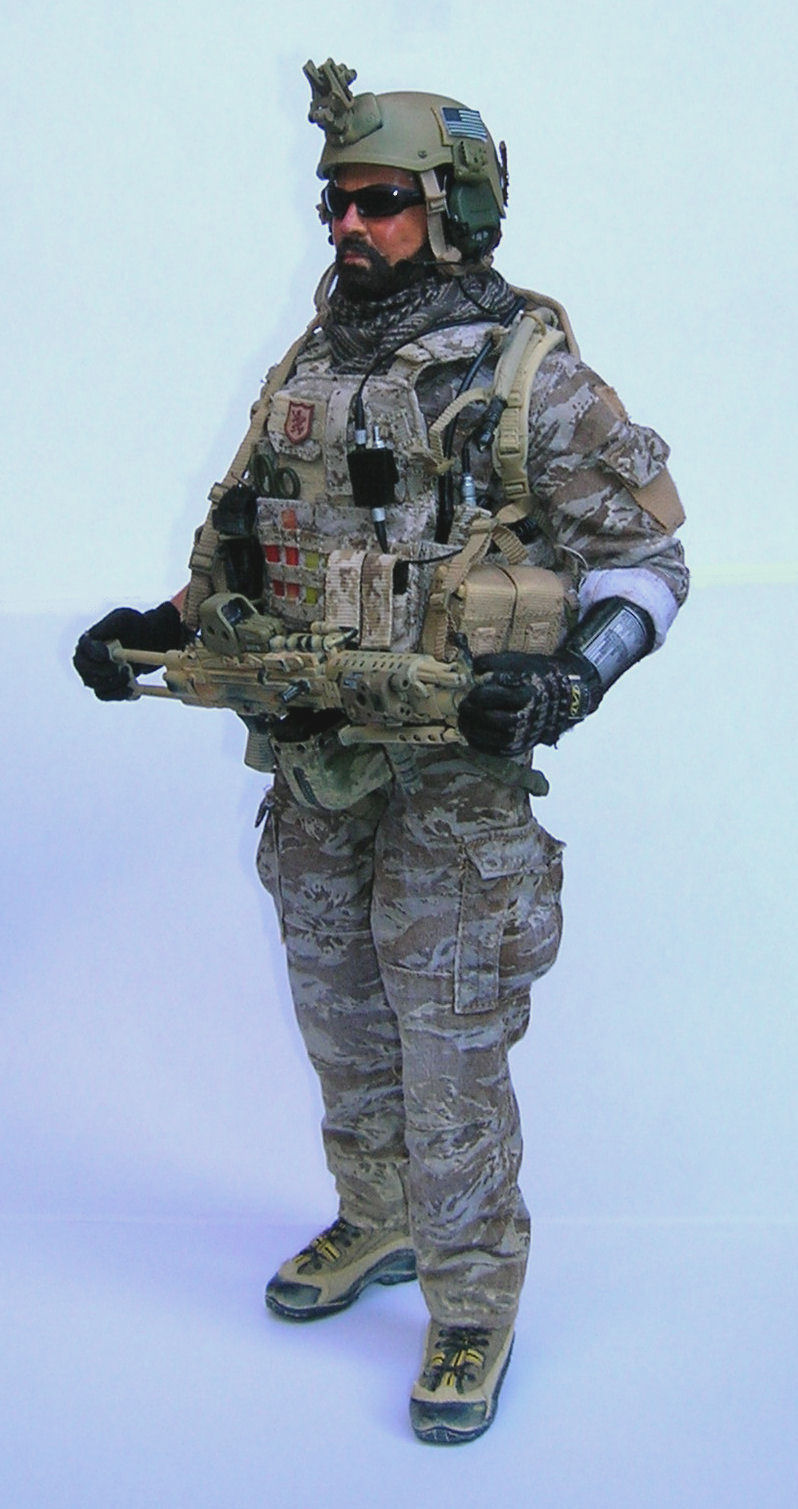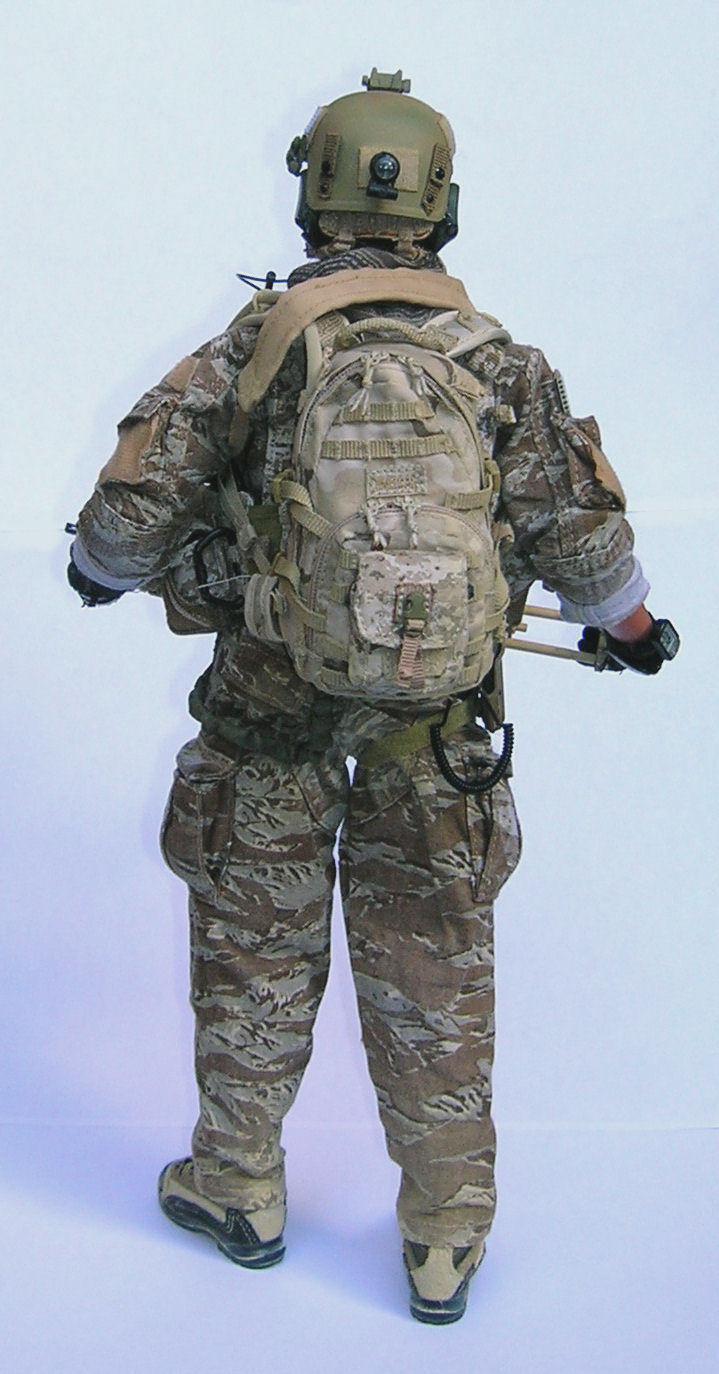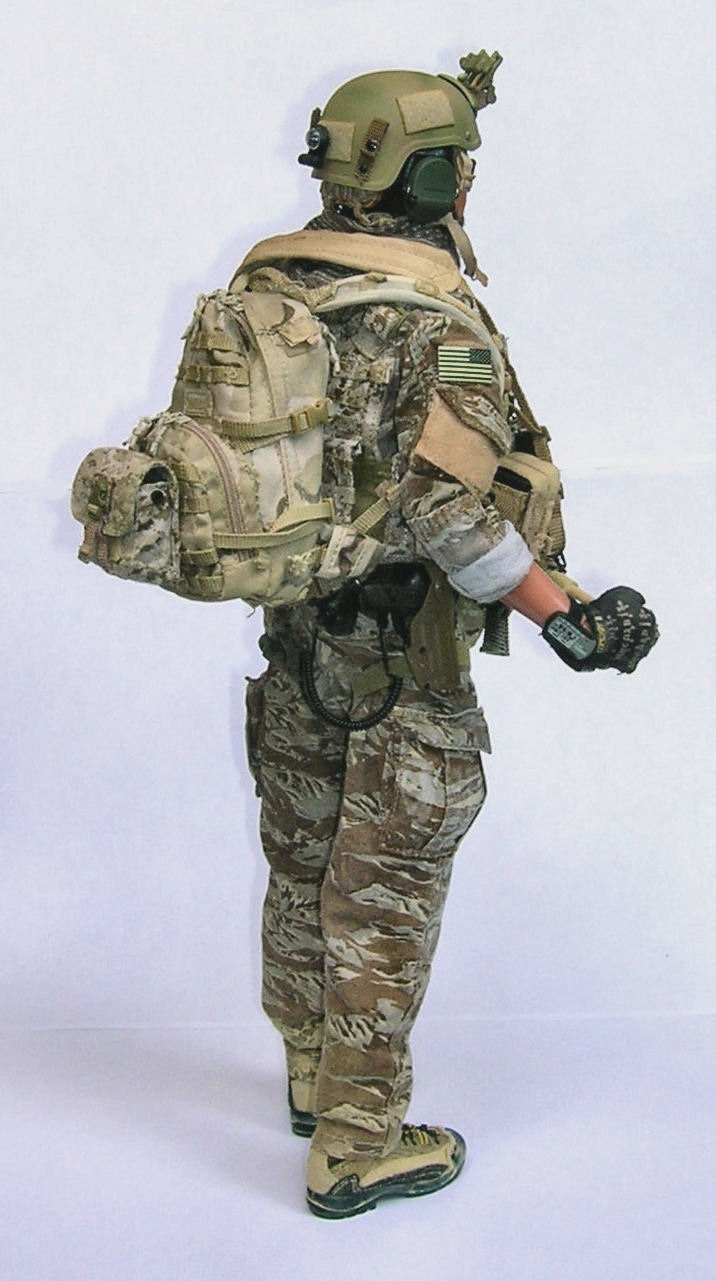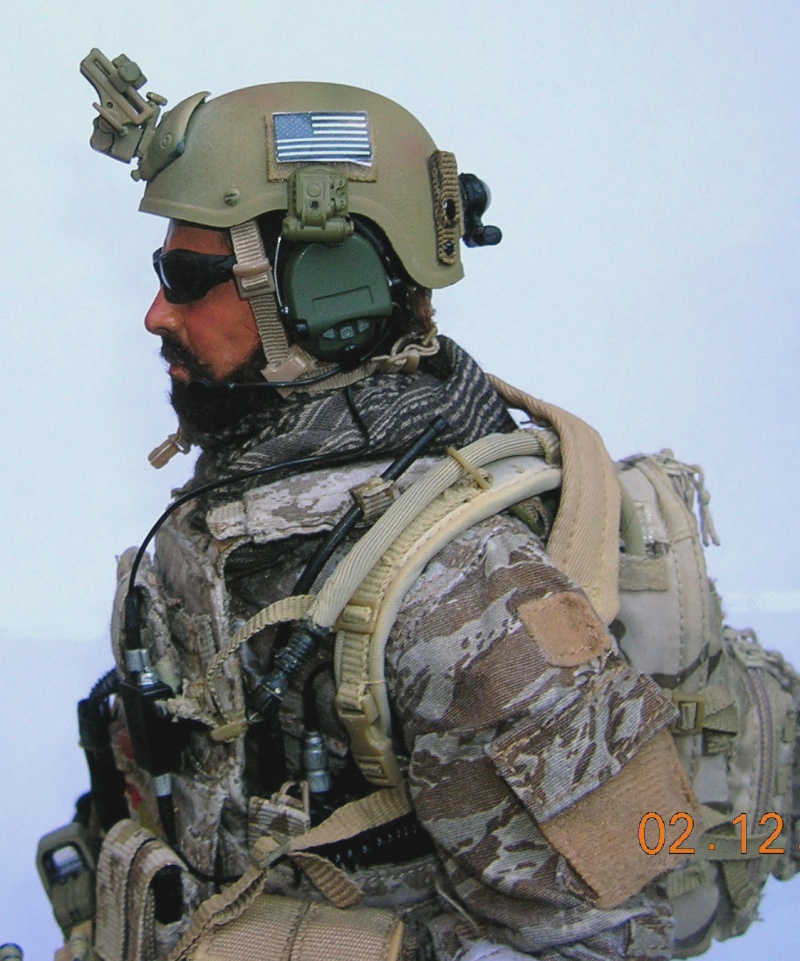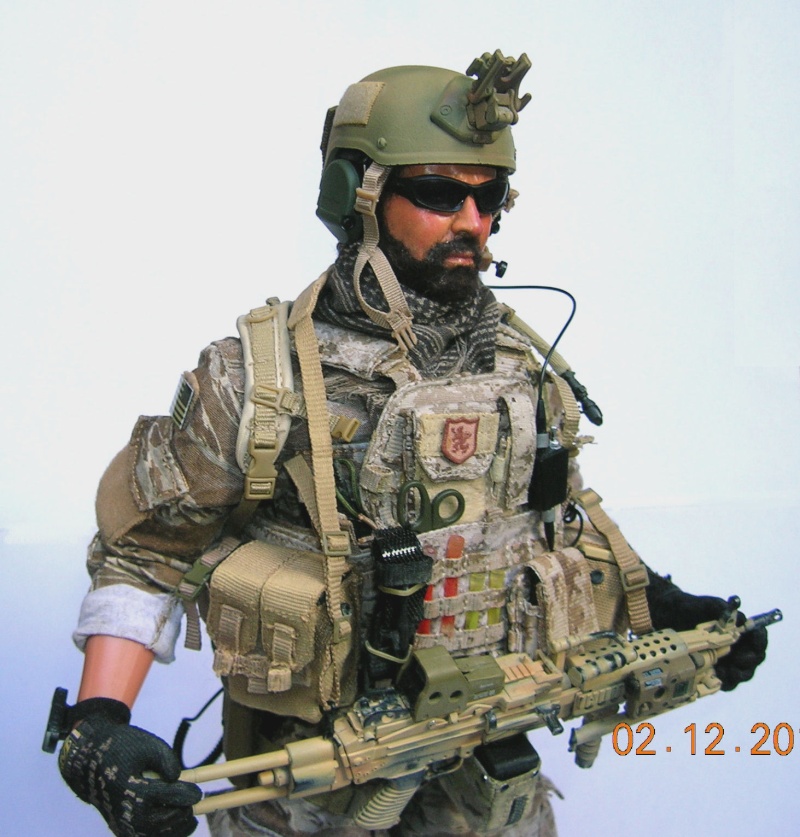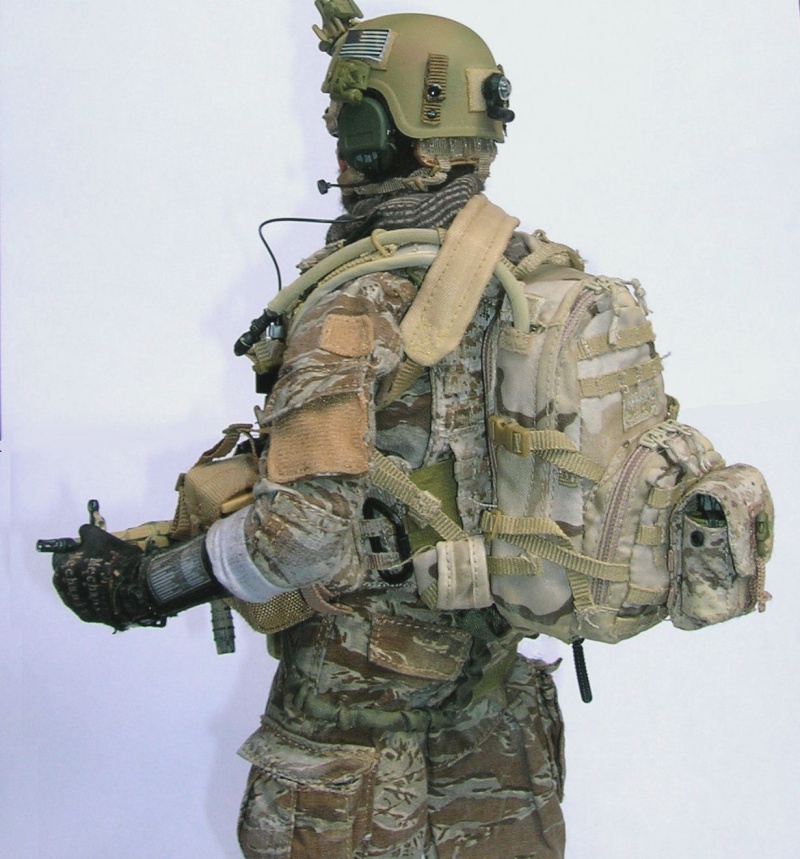 List of parts.:
HS : DML mod
Body : BBi G3.5
MICH TC 2001 helmet, NVG and VIP stobe light : DAM
Surefire HL1 light : Soldier Story
Sunglasses : SS
Desert Tiger Stripe BDU : SS
Shemag : custom
Mechanix gloves : not sure
G-Shock watch : Crazy Dummy
UA tactical wristband : Playhouse
Wrist Garmin GPS : CD
Asolo FSN95 GTX boots : SS
Rigger belt : SS
Safariland holster with belt loop adapter : SS (I think) mod + Flagset
Gerber multitool : CD
LBT 2367F retention lanyard : SS
LBT 6094A AOR1 plate carrier : SS
Admin pouch, AOR1 : SS
Pistol mag pouches, AOR1 : CD
MLCS SAW pouches, Coyote : Toys City
Frag grenade pouches, AOR1 : SS
AN-PRC 148 MBITR radio, PTT and Sordin headset : SS
SOG Seal Pup knife : SS
Tourniquet and shears : SS
Chem lights : TC
Carabiner : SS
Camelbak HAWG backpack : Playhouse
M60 pouch, AOR1 : SS
Mk 46 Mod1 and accessories : CD (weathered)
Mk 24 Mod0 pistol : SS
Tactical pistol lanyard : Hot Toys mod
Frag and smoke Grenades : various brands
IR flags : SS and ACE
Gold Team patch : custom
Some of the pictures I used.as reference :
NSWDG operators in June 2006. Except for the man in front, they carry Coyote Safariland holsters on belt loop adapter.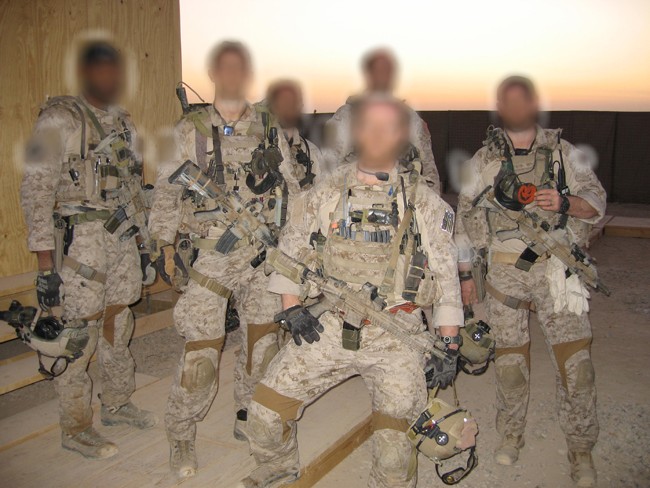 3-color Camelbak HAWG backpack among NSWDG gear.
Actually Seal Team 3 about 2010, but it shows Coyote MLCS SAW pouches worn on AOR1 plate carrier.