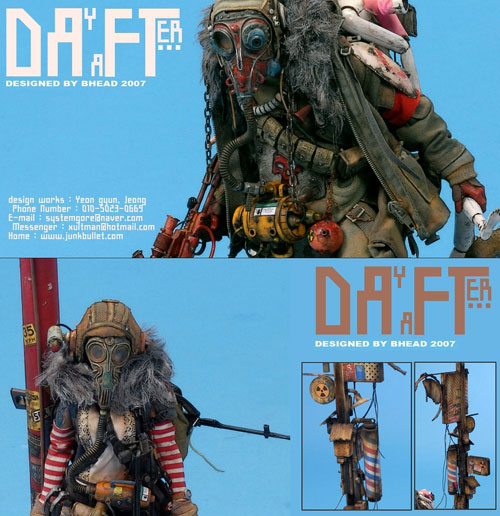 Hi All,
I'm going to introduce another Korean figure artist, Yeon Guun Jeong (a.k.a BHEAD).
He is an illustrator, too.
I brought these pictures from his blog.
BHEADWORKS 2005-2008 :: ³×À̹ö ºí·Î±×
I hope you like his works as you like Kojun's...
I'll introduce the other Korean figure artists continuously.
Best,
... Zuno... ^L^