Date Masamune was a samurai of the Azuchi-Momoyama period through early Edo period and was regarded as an outstanding tactician.
I was really glad when I saw DID produce this figure, as it was a breath of fresh air. However, although the line is now well established,the pictures of mass-produced items did look a little at ends with scale. The hands were invisible under his hand protectors and his stature was tall as a result of the DID bodies. The raps around the shine protectors and arms also looked bulky. Nevertheless, I was amazed with the detail of the armour pieces, once again I take my hat of to you DID.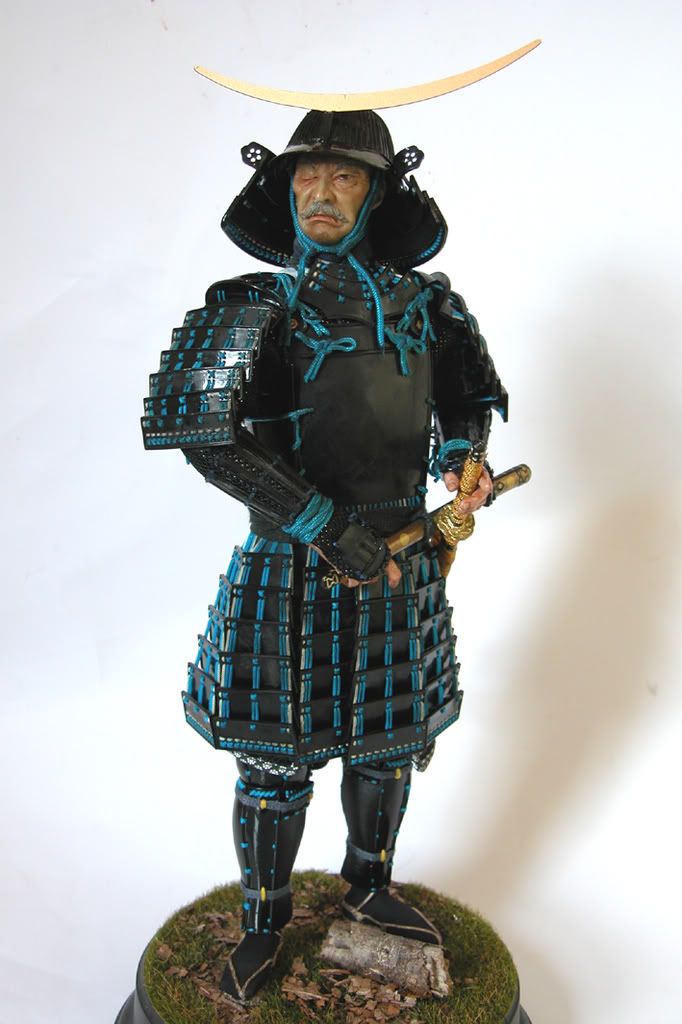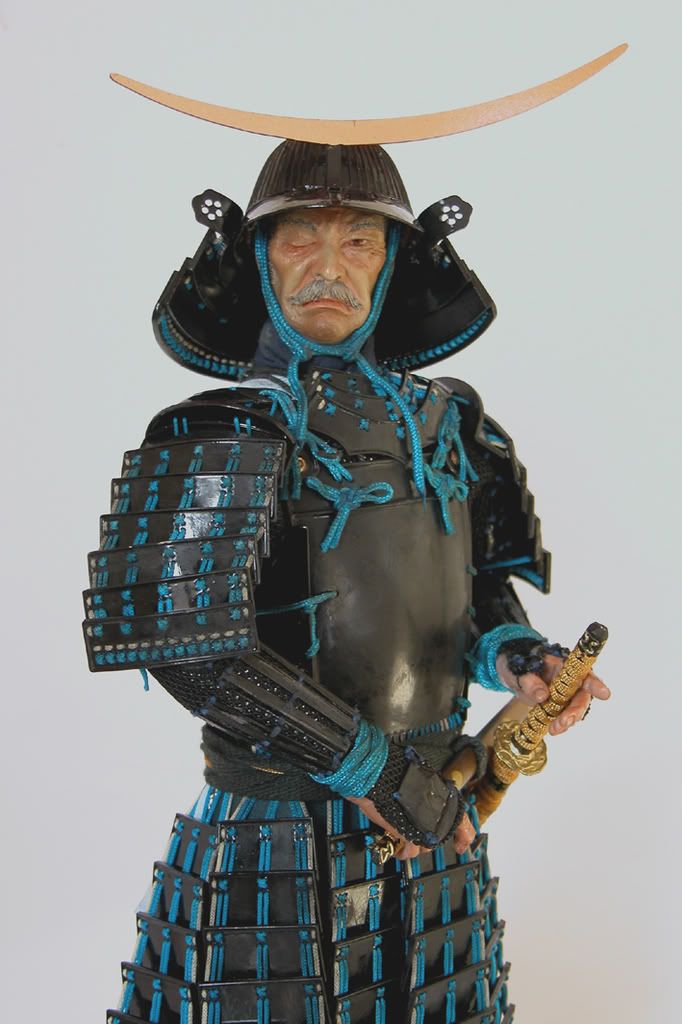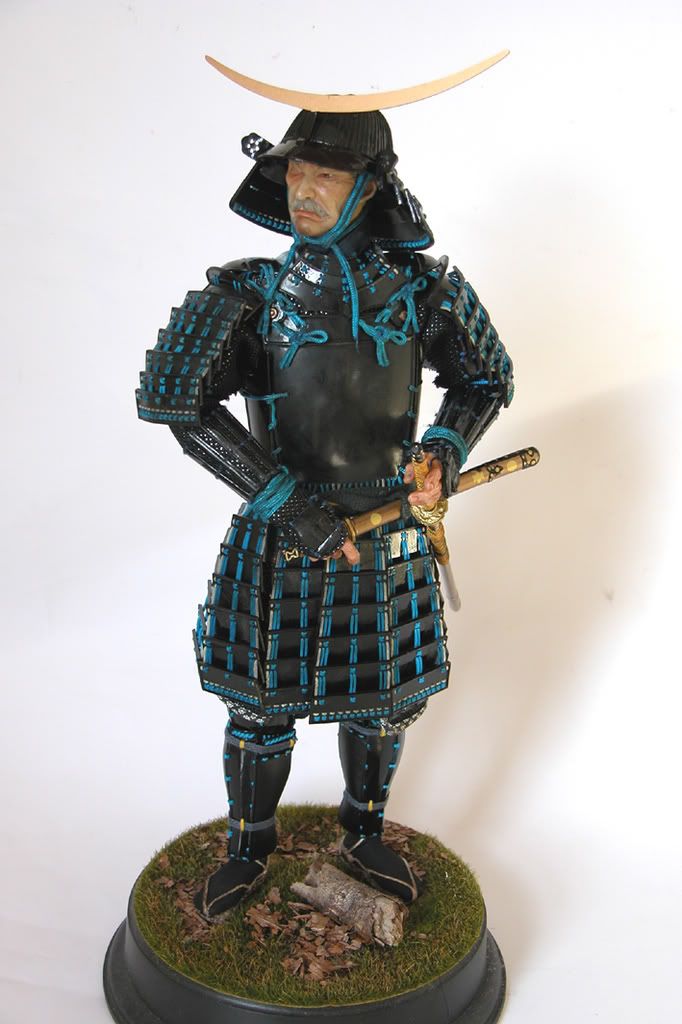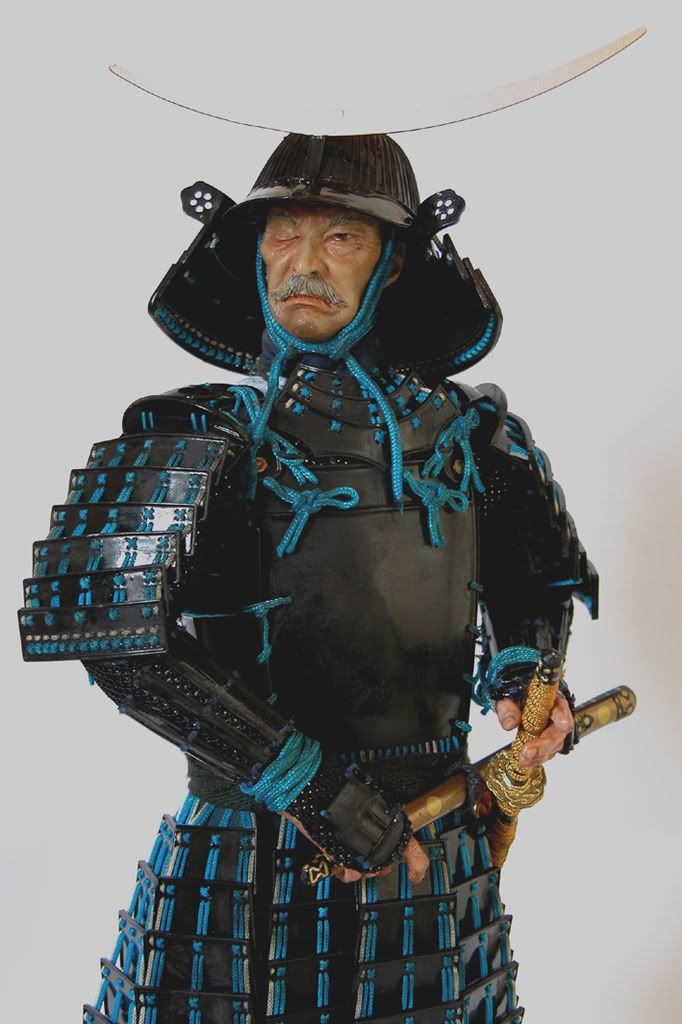 I bought all the pieces from this figure loose, which can be a false economy and in this instance did me no favours as all the loose pieces seemed to be hastily taken off the boxed figure, so a lot of the amour had to be reattached before trying to put it on to the figure, which was not much fun. Another issue I had was trying to get some decent references, so I used the new spec figures book and some pictures of Japanese re-enactors to put most of the tricky parts together, like the sandals and helmet straps. I used a standard Dragon body with the usual slice and dice to round off the shoulders and reduce his height. I also used TT hands which are possible the best looking ones in 1/6 scale for sale.
I did not care much for the DID head sculpts (the international versions) so the project went on hold for at least a year until I saw a decent one on OSS, which reflected the character properly. One aspect of this was the sculpts missing eye. As a child, smallpox robbed Masamune of sight in his right eye. Another catalyst was Vandalus Date Masamune painted sculpt, which I commissioned him to replicate. I really loved the pure skin tones that he creates and how he emphasised the missing eye.
Thanks once again Vandalus.
Cheers Folks, thanks for looking.