Hey guys, back again with the second project based on 3D design and printing by fellow member
Uramegak
.
I provided the reference data and asked him to make a Daniel Defense Modular Float Rail, the Picatinny rails and the proprietary suppressor DD makes, so that we could create a 1/6 DDM4 ISR 300, meaning an Integrated Suppressor Rifle for the .300 blackout cartridge.
This blaster has a 10.3 inch barrel and the whole barrel/suppressor length is 16.1 inches, with a part of the suppressor covered by the rail. Thanks to the Blackout cartridge it is effective out to more than 400 yards and can fire both subsonic and supersonic ammunition.
More details can be found here
https://danieldefense.com/daniel-de...lackout-integrally-suppressed-rifle-1363.html
Main advantage of this configuration, against a normal 10.5 inch barrel with suppressor is the fact you get more rail "real estate" to put necessary accessories on, than with the "normal" 9 inch rail.
Photos of the 1:1 Model below.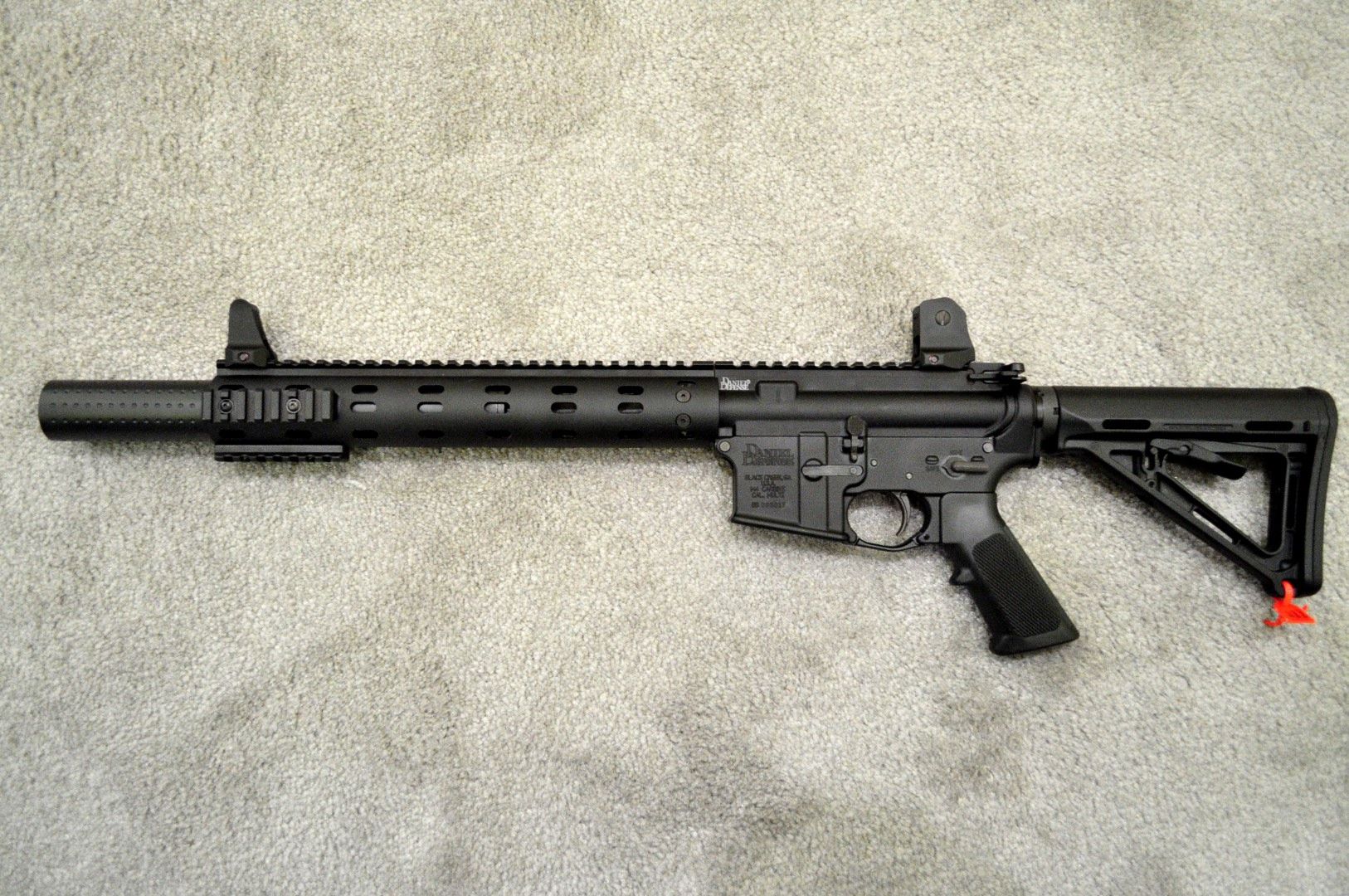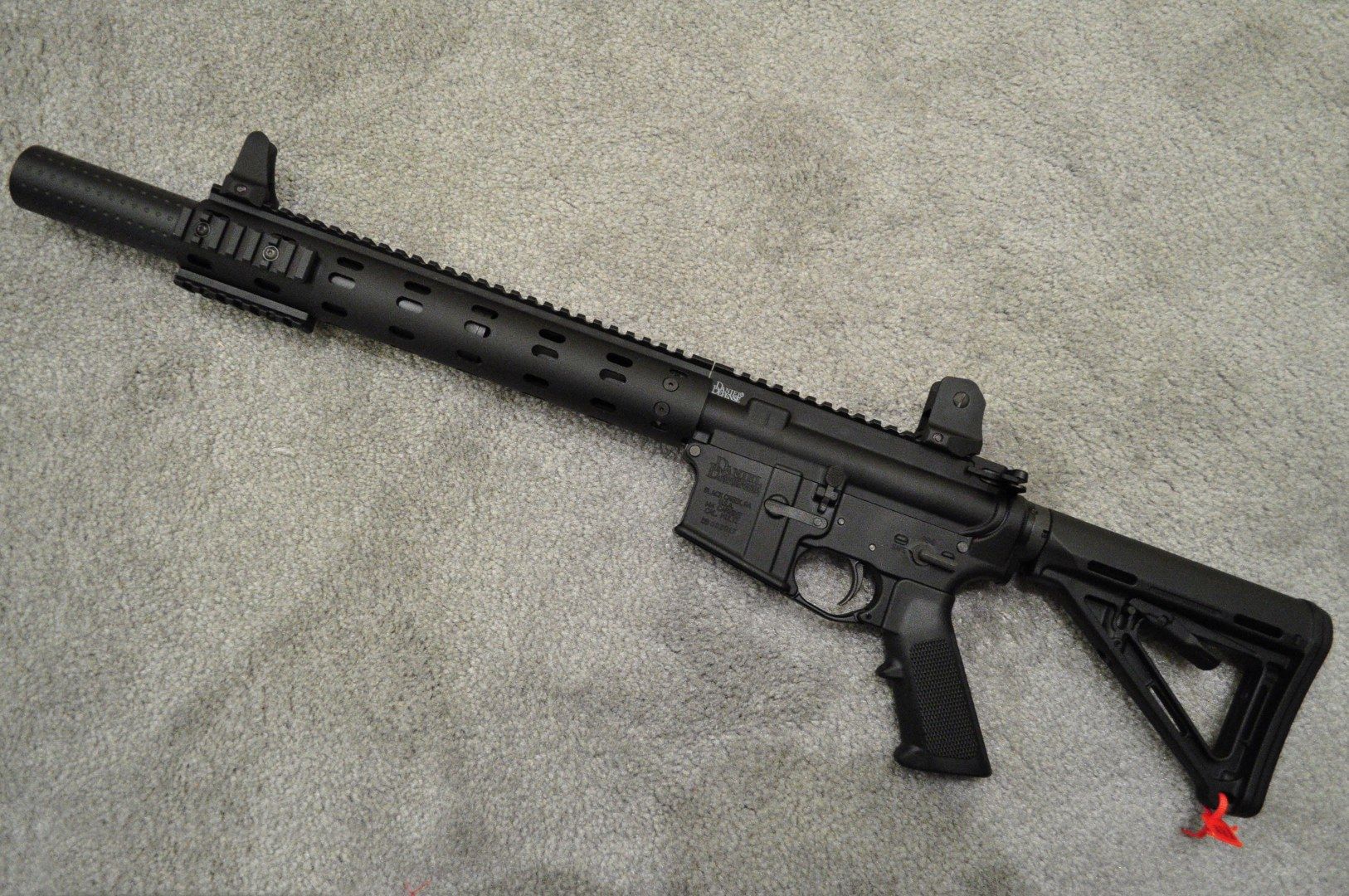 And this is the 1/6 version, mostly black but with the rail in Gunmetal Grey (mixed with black) and Magpul BUIS since I could not find the original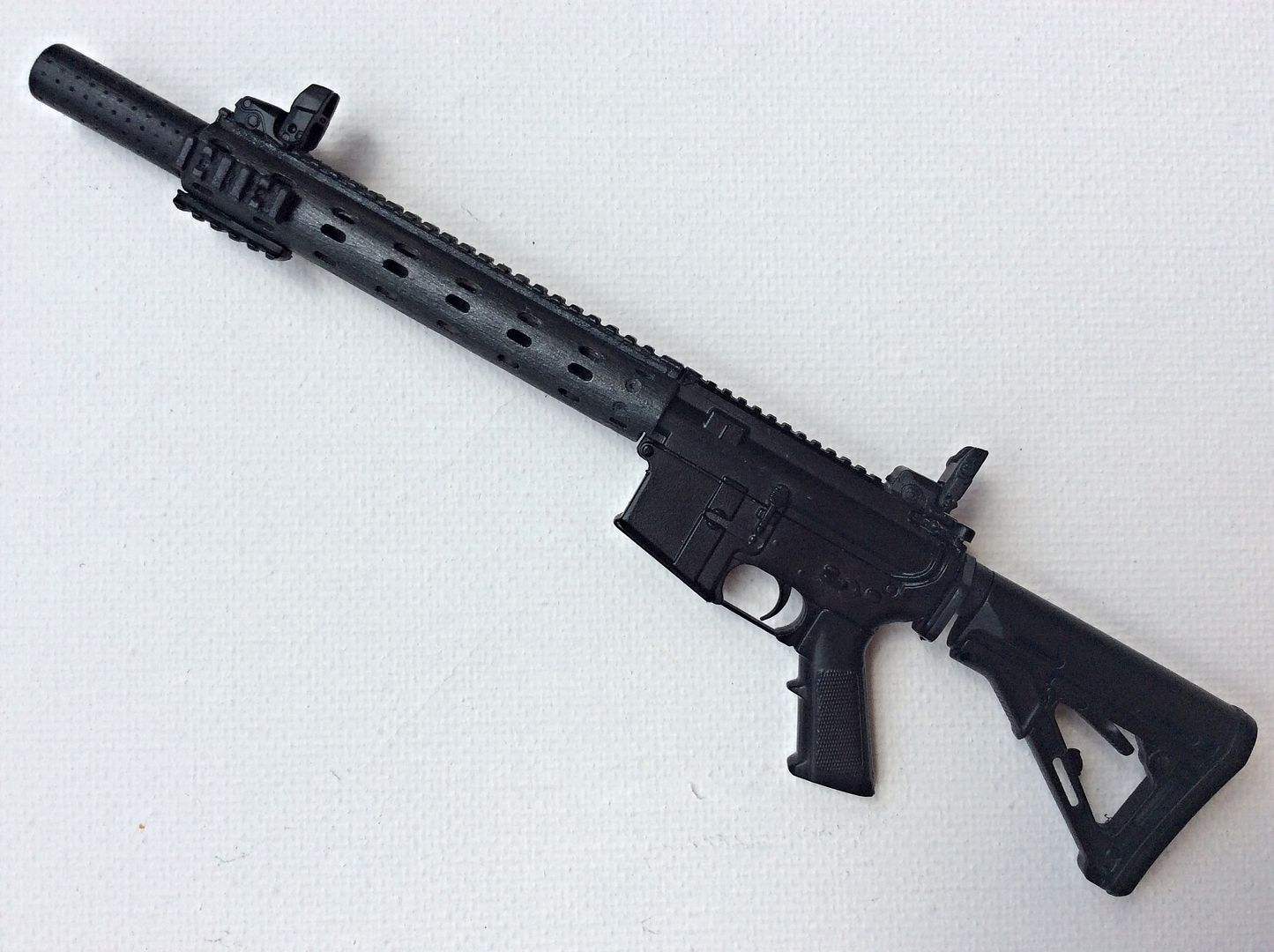 Here some outdoor shots, DDM4ISR-300 equipped with an EOTech EXPS, 3X magnifier, PEQ-15 and weapon light on QD base., ready to rock and roll…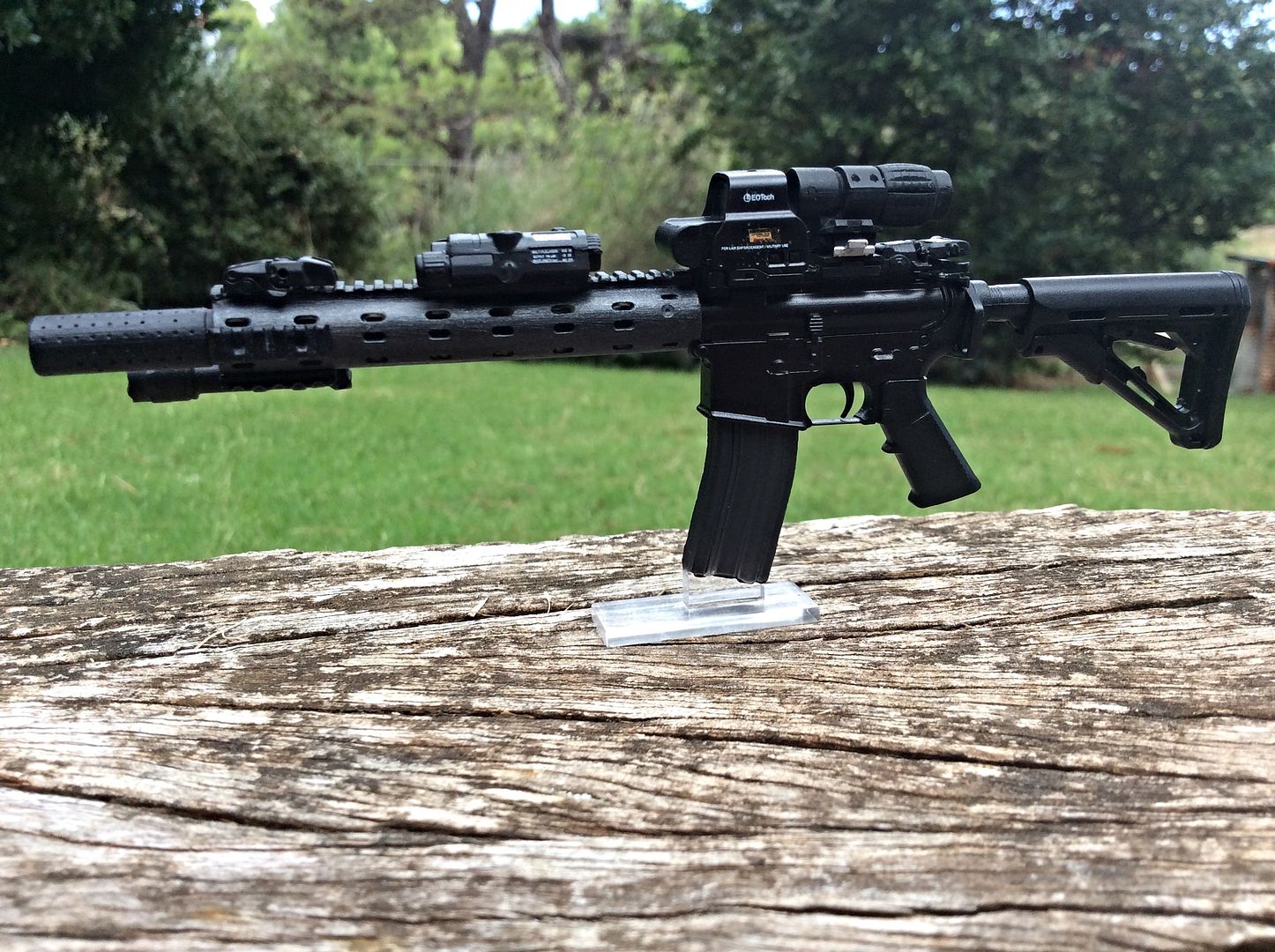 You can get the rail and suppressor combo from Uramegak's shop on
Shapeways
, as seen here in Frosted Ultra Detail material
https://www.shapeways.com/product/5...ail-version?li=shop-results&optionId=57345369
NOTE
: Τhere are two models of suppressors found in various reference photos. The one currently available on Shapeways is the one with a narrowing "step" at the point the suppressor gets inside the rail, like this.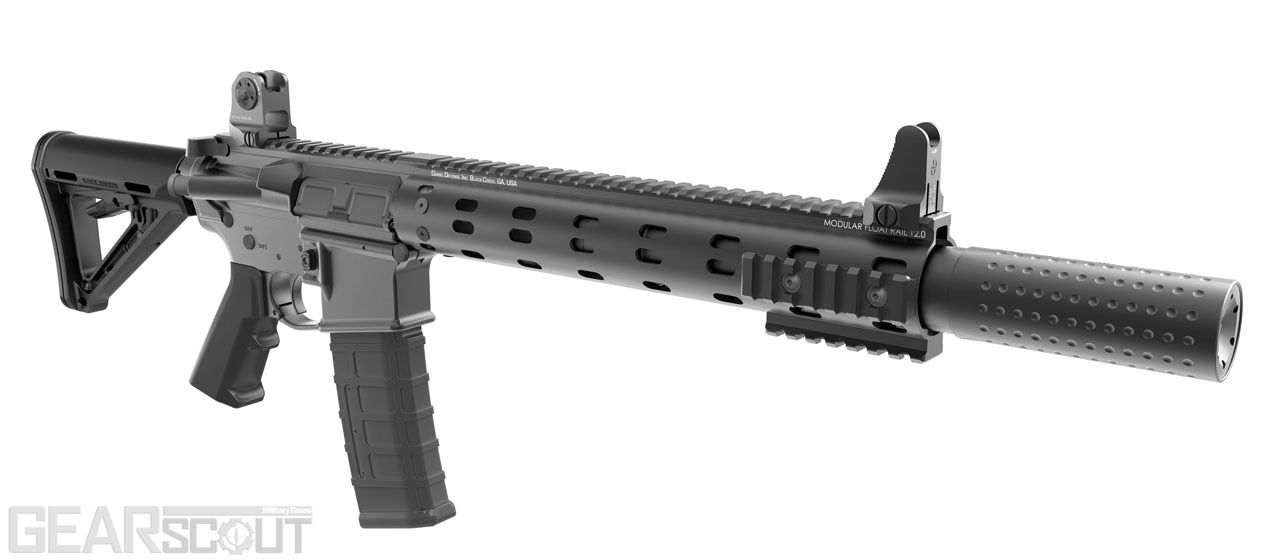 I filed away most of this "step" to give the impression of the other model, without the step, but you can also use it as is. Anyway, Uramegak plans to make the second model available soon.
Unfortunately I did not take "in the making" photos but it's pretty straightforward.
The
handguard will fit loosely on SS and DAM M4s
(you will have to use glue) and
very nicely on Very Cool (and Caltek) M4s
since the later appear to be from same molds, but still some glue will be useful if you plan on giving this rifle to one of your figures for posing. Suppressor fits on/in the rail and does not need gluing.
And obviously the MFR handguard can be used "stand alone", with other rifle barrels and normal suppressors giving another choice for mods.
Also note that this 1/6 handguard because of the openings on it can get 1/6 Picatinny rails not just in the 3, 6, 9 o clock positions but also in between, in
45 degree increments
, so you can position a weapon light wherever you want to create a unique effect that is also used in 1:1 (usually the 1.30 position)
Hope you enjoyed this. Feedback, comments and suggestions will be much appreciated