Discussion Starter
·
#1
·
When Sideshow made their Brotherhood of Arms series, they made a stone wall section for display. it's nice for a shelf display, but wouldn't fit in with an outdoor photo shoot. Some of my recent projects bogged down and when I get frustrated with details, I try to work on something simple. I saw a piece of press-board and decided to make a section of stone wall from real stones the piece was 33" long, and I cut it into 1 1/2" strips, collected a box full of stones from the driveway, and pulled out a can of spray foam insulation
("Minimal Expansion" type!)
. I scored the board with a box cutter so the foam could grab on better, then laid out a length up the middle of the board and started laying stones into both sides of the foam. Another bead of foam on top and another layer of stones, working down the length of the board. The last layer went across the top, and after the foam hardened, I cut away the areas it pushed out between the stones, then painted the visible parts dark gray. So, I had a section that was 4 scale feet high. I realized my cannon couldn't work well behind that, so I got another box of stones and did another section that tapered down to about 1 1/2 scale feet high. Now that wasn't long enough, so I built ANOTHER section of low wall, and ended up with almost 50 scale feet of wall. It looks HUGE on the workbench, but not so much out on the lawn. So some generic figures and a cannon were added and it will look just fine, especially for close-ups. To me, it adds a little more scale reference instead of figures in 1/1 scale grass. Here are the results: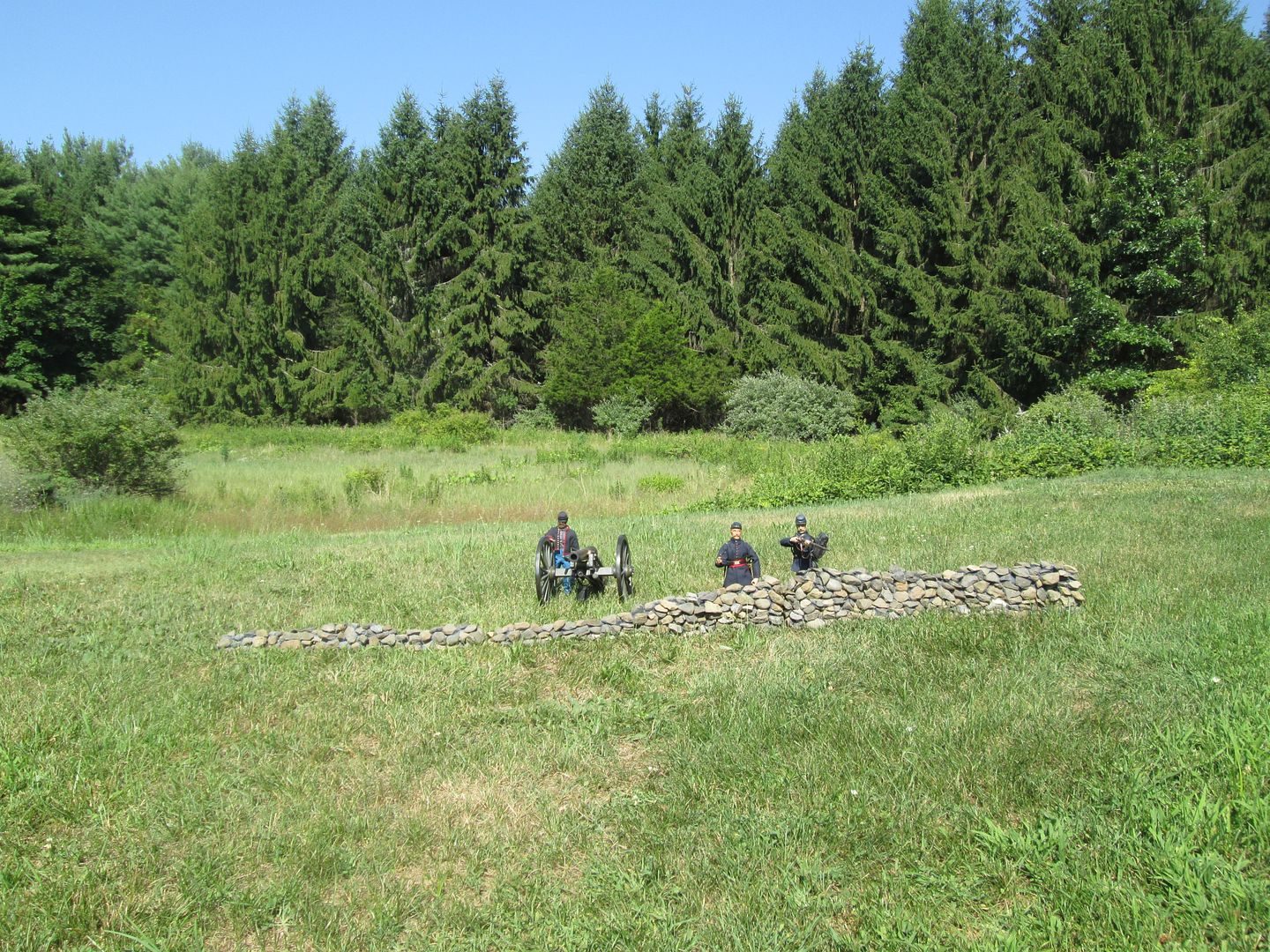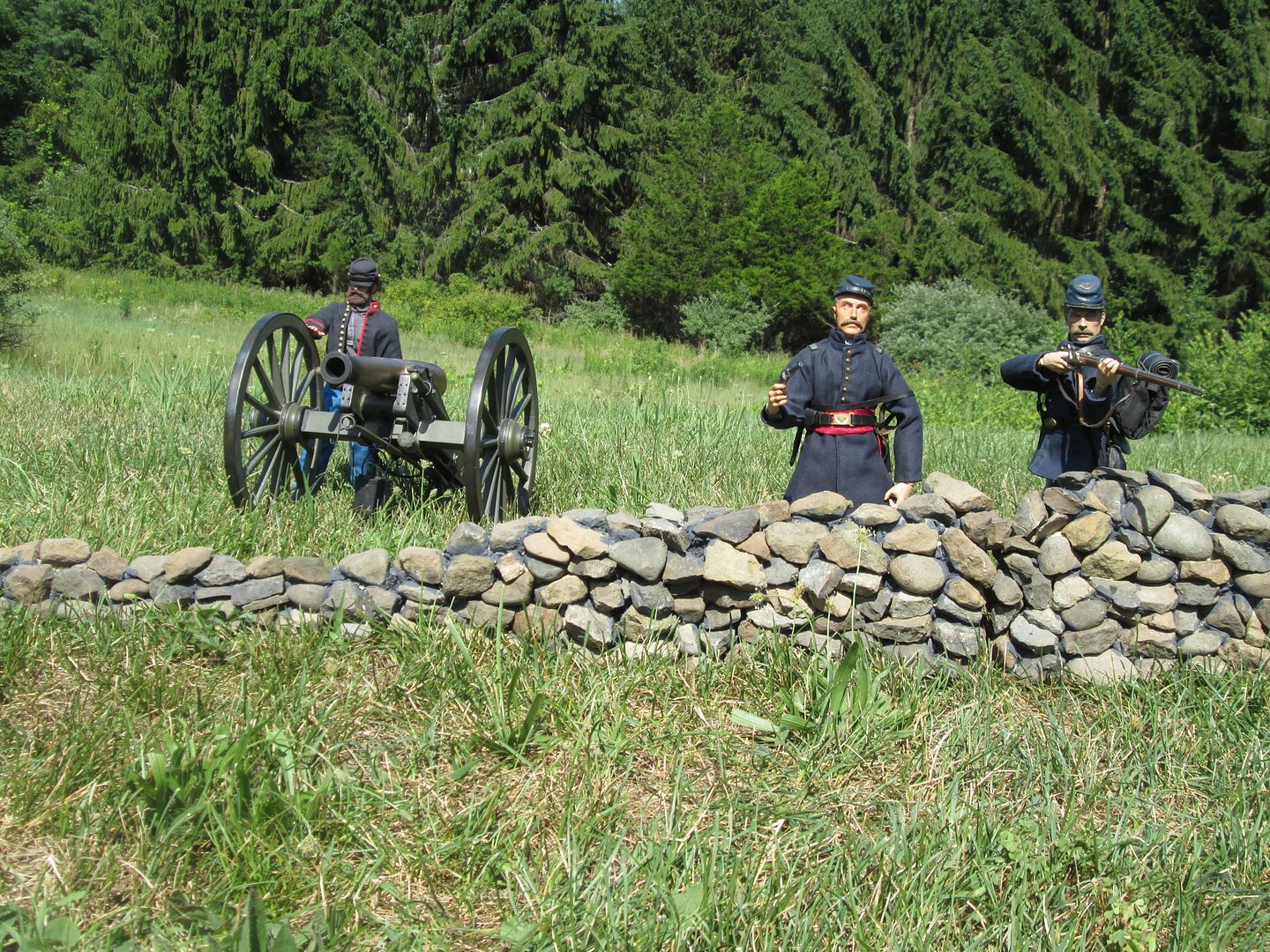 The heavy section popped out a couple of stones when I moved it around, but that was expected. A little epoxy will fix that up. It's also top heavy, so it has to be positioned carefully. It's being stored under the porch, but don't worry - it's well insulated!
Here is the SST wall next to mine: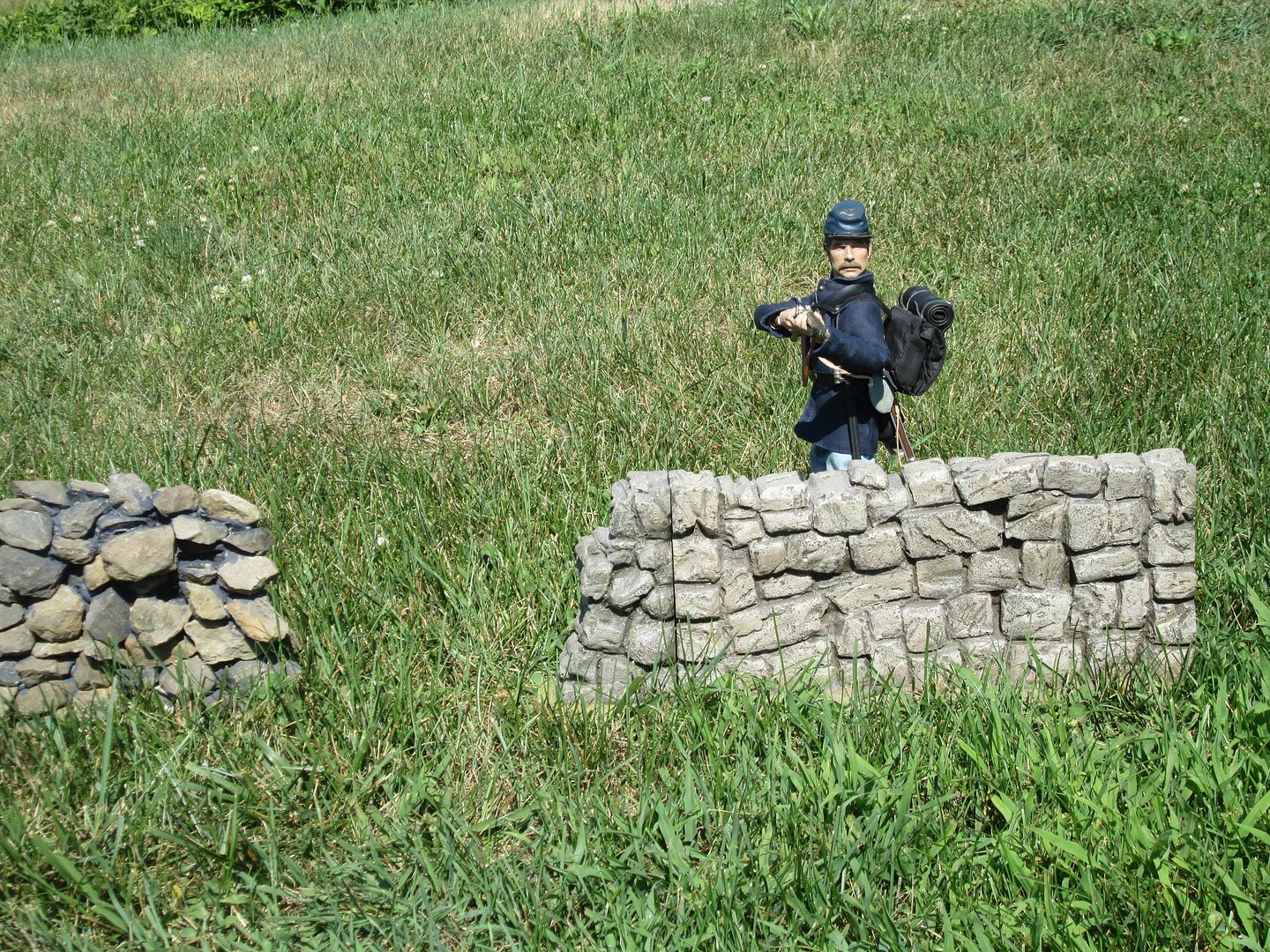 So much for fun and games. Now I have to mow the lawn. And rake the holes out of the driveway.