Here's another movie figure I just finished. It is Charlton Heston from the 1965 Sam Peckinpah film, "Major Dundee". Heston plays a Union major who leads a force that includes Confederate prisoners, under Richard Harris. They are pursuing Apache raiders into Mexico where they not only have to fight the Apache, but French lancers, as well. While not my favorite cavlary flick, hey, it's a CAVALRY flick! AND it has Charlton Heston!
Here are a couple of stills from the movie: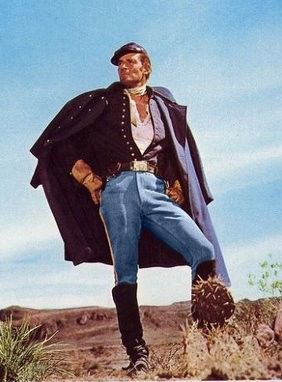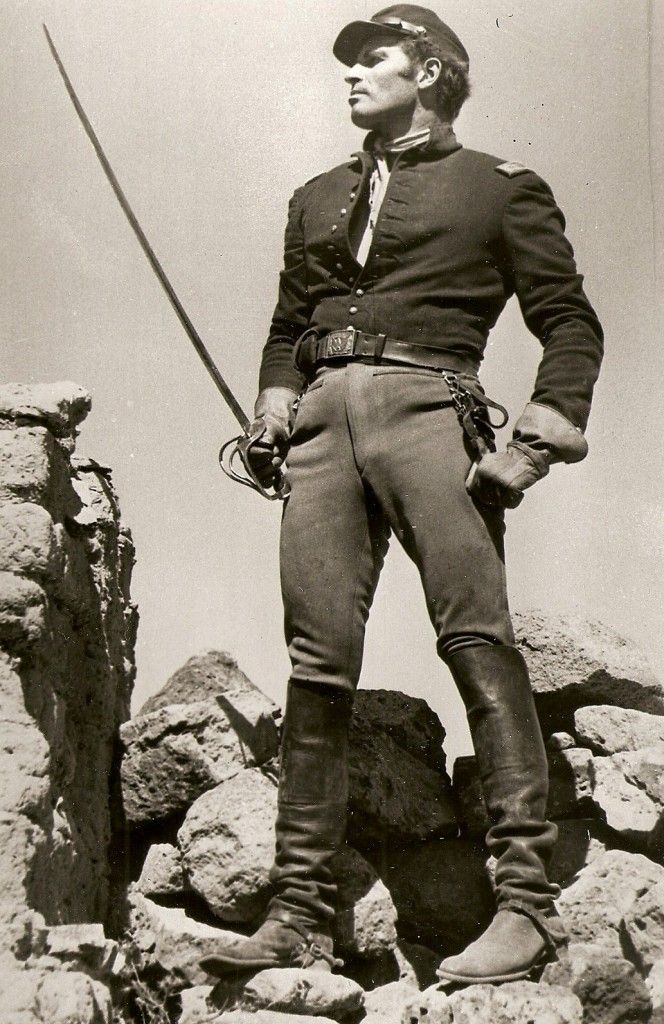 And here is what I did with the figure: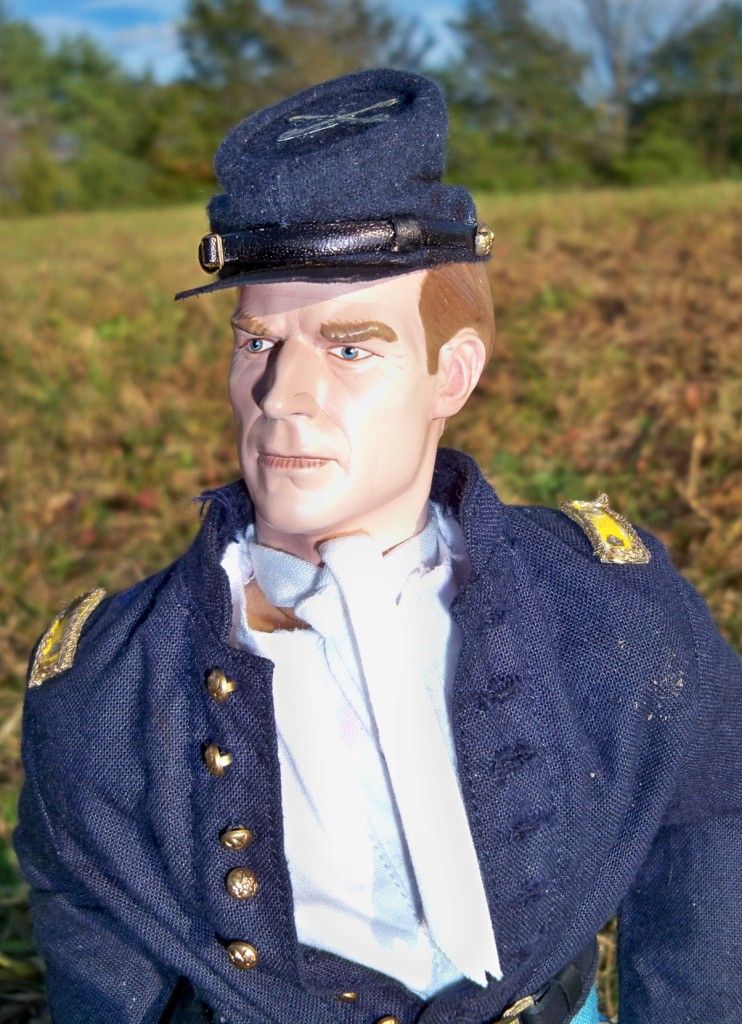 The figure is a SST "Planet of the Apes" Heston, and the trousers, boots and greatcoat and saber are SST, as well. The jacket, kepi, and belt plate are BGT. The shirt is Did. The belt, holster, gauntlets, neckerchief, shoulder boards and cap insignia are mine. Hope you enjoy him.