Discussion Starter
·
#1
·
Hi again, the OSW friends!
I want to share my humble contribution to the celebration of the 70th anniversary of the Battle of Normandy. While the best known is the part of the landings, we must not forget that for almost two months there was a bloody battle around the city of Caen, especially among Canadian and British troops against the Germans.
These are my pioneer assault group of the 12th division of the SS, the Hitlerjugend, formed with troops fifth of 1926, ie guys who did not reach 18 mostly and were in the middle Hell for weeks, since the division down from 12000 to 2000 effective at the end of the Normandy campaign.
I was taking advantage of a nice day for a outdoor photoshoot sesion. Sadly there was a lot of wind, so I could not put the figures up. Finally I opted to put them all kneeling, as if the assault engineers were hoping to make a surprise attack, supported by the fire of an MG42 mounted on tripod.
I hope you excuse my poor quality pictures, I hope you like them.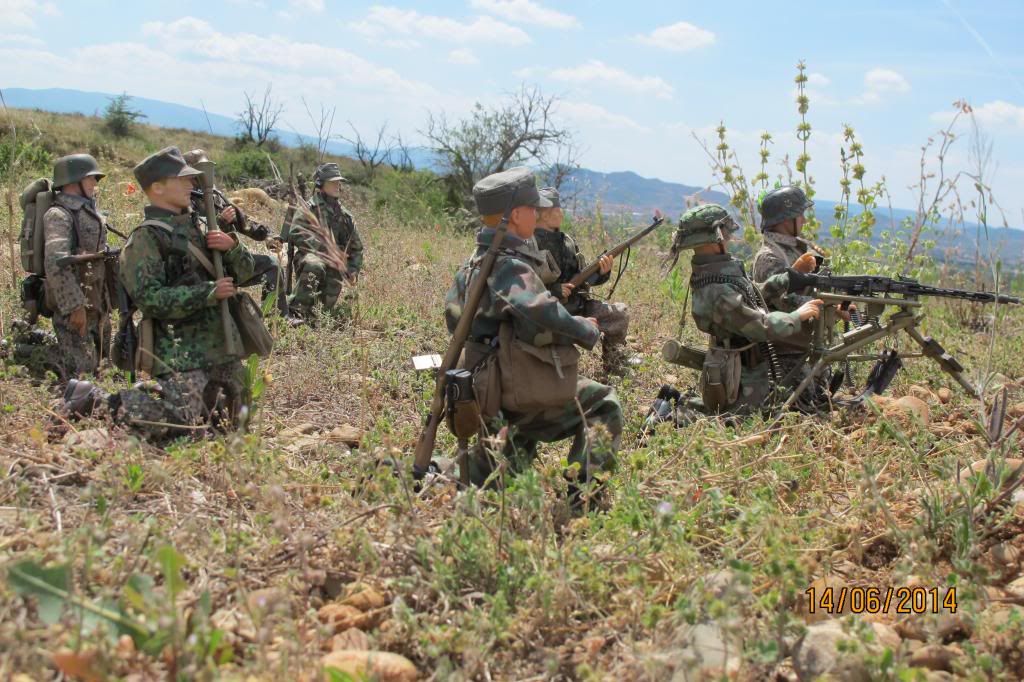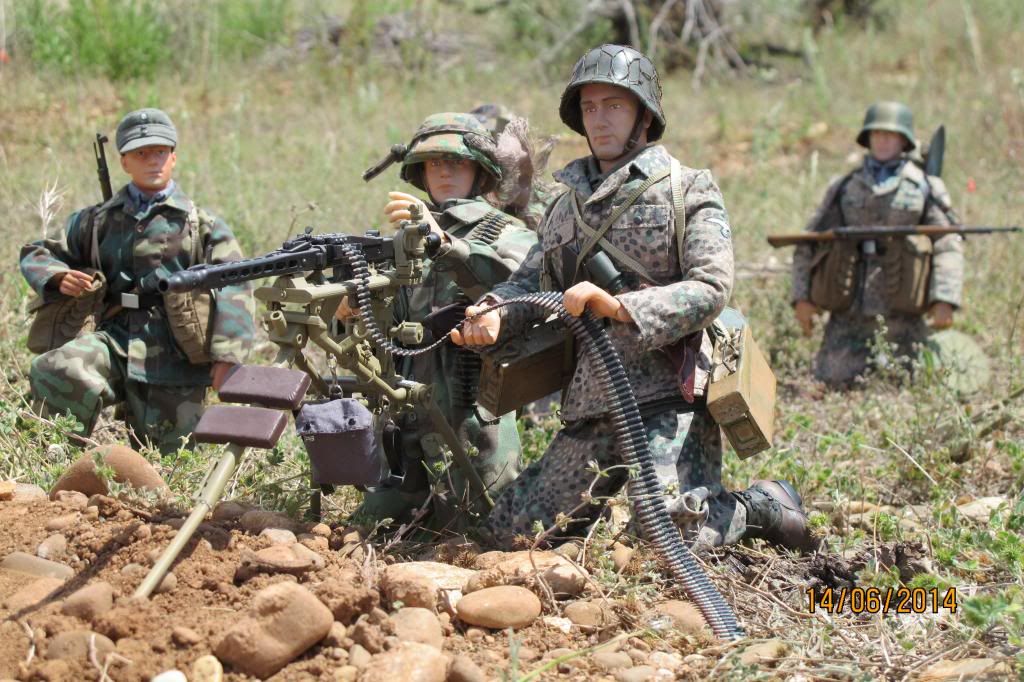 Comments and chriticism are welcome. Best regards, friends!!!