Hello Guys, something i did in recent months
All-Black, All-Rangers
well here's a 1/6th project I recently did. It's African american Rangers during the Korean War. The Korean war is often referred to as" The Forgotten war"because of the lack of public attention it received both during and after the war, and in relation to the global scale of world war II, which preceded it, and the subsequent angst of the Vietnam war, which succeeded it. I decided to read up on this conflict and see if i could find a subject to do in my 1/6th kit bashing 'world'.
I came across a book on a very fascinating unit of a segregated all-Black elite Ranger company that fought with distinction in the first 2 years of the "Forgotten War". I had done a WW2 761st African American tanker with cupola display before, so I was keen on doing something on this all-Black Ranger company.
The 2nd Ranger Infantry company (Airborne),as I mentioned before was an African American unit at a time when the U.S. Military was slowly being integrated after years of racial segregation. President Truman's executive Order 9981 in 1948 changed that. But the reality was that the desegregation policy was yet to come into full compliance. Segregation was still being practiced right into the Korean War. White High-Ranking Officers who did not support desegregation would funnel the colored troops into units such as the 2nd Ranger company in the first several Years of the war. But 1950s racial issues aside, the "Buffalo Rangers", as they were Known would give a good account of themselves in the Korean conflict until their deactivation in 1951. The "Buffalo Rangers" participated in "Operation Tomahawk" on March 23rd 1951. This Operation was historic for two reasons, one, it would be the first time a Ranger unit participated in an Airborne combat jump, secondly and more importantly it would be the first combat jump for Black troops in the U.S. military. Attached to the 187th Airborne Regimental Combat Team, its parent unit, it would make this historic jump in "Operation Tomahawk" into North Korean and Chinese held territory!
Buffalo!! Let Valor not fail!
"Operation Tomahawk"
2nd Ranger Infantry Company (Airborne)
Master Sgt. assisting
P.F.C
Munsai-Ni
Korea
1951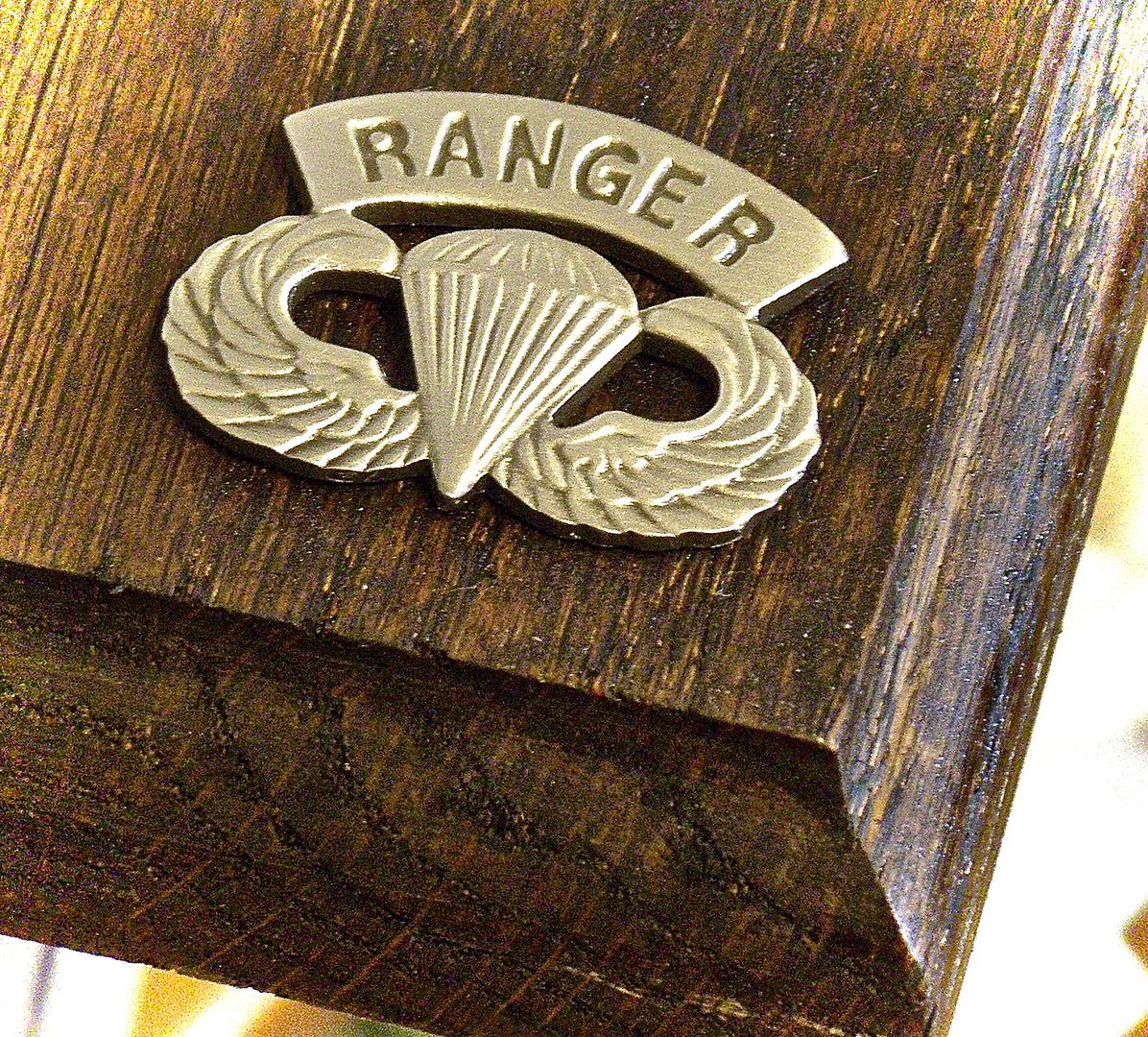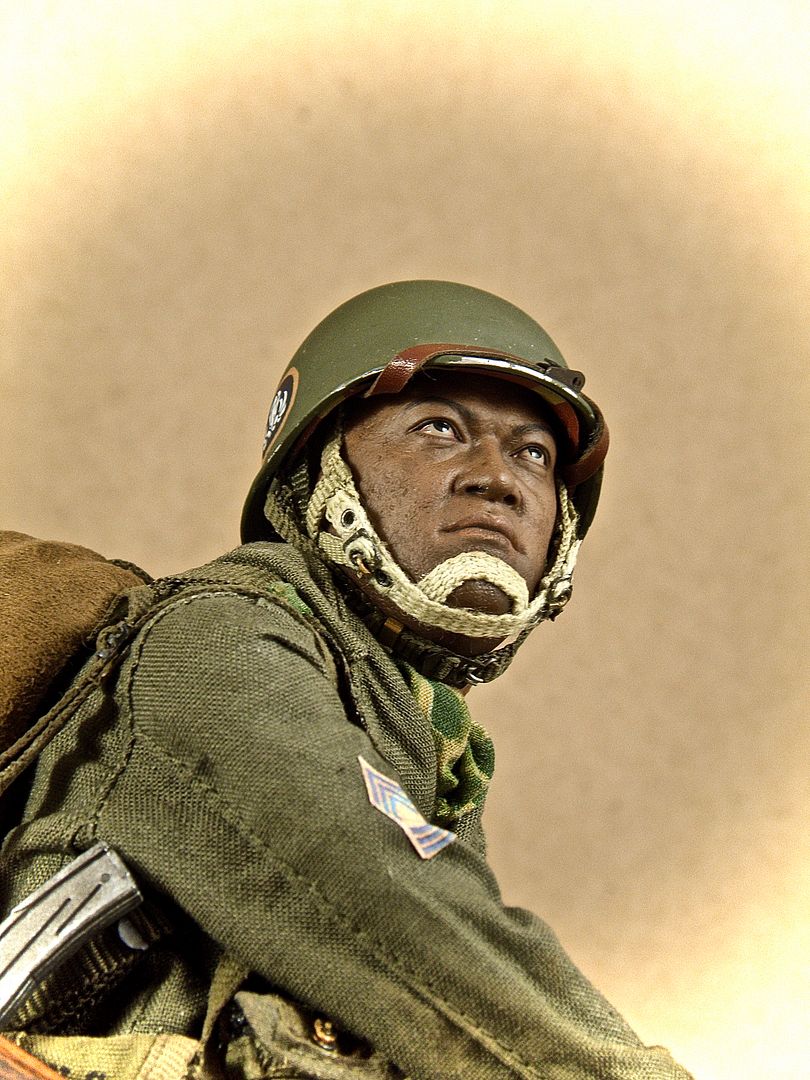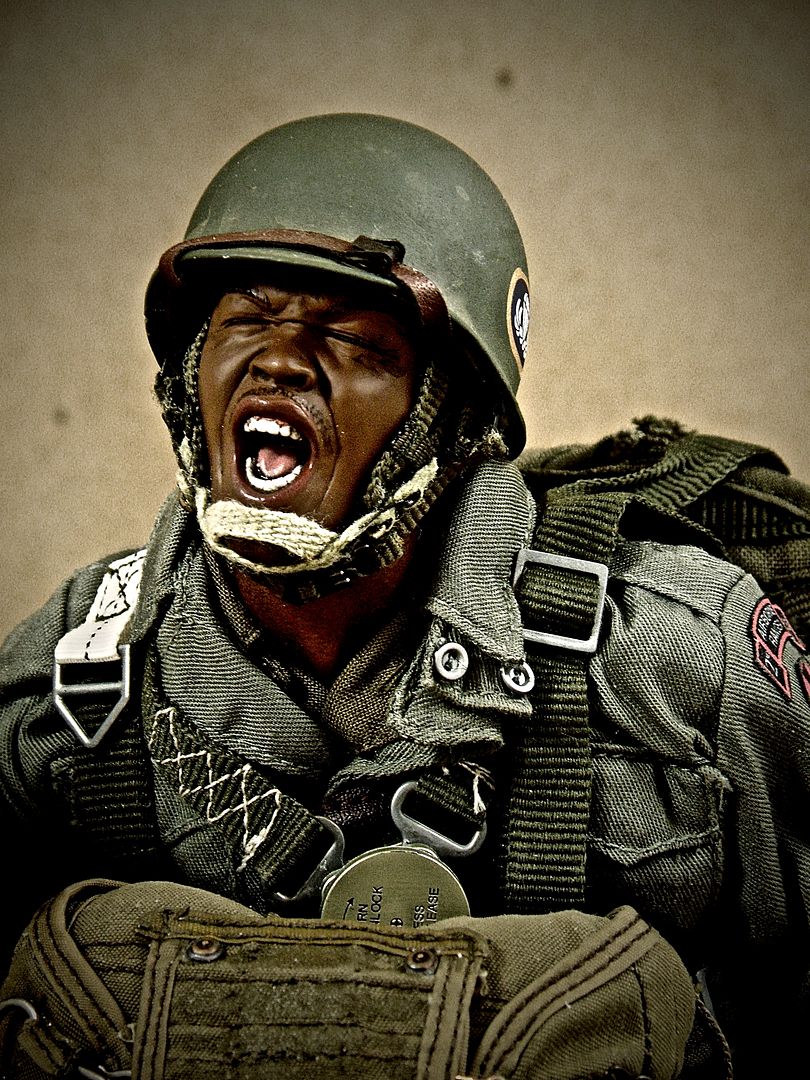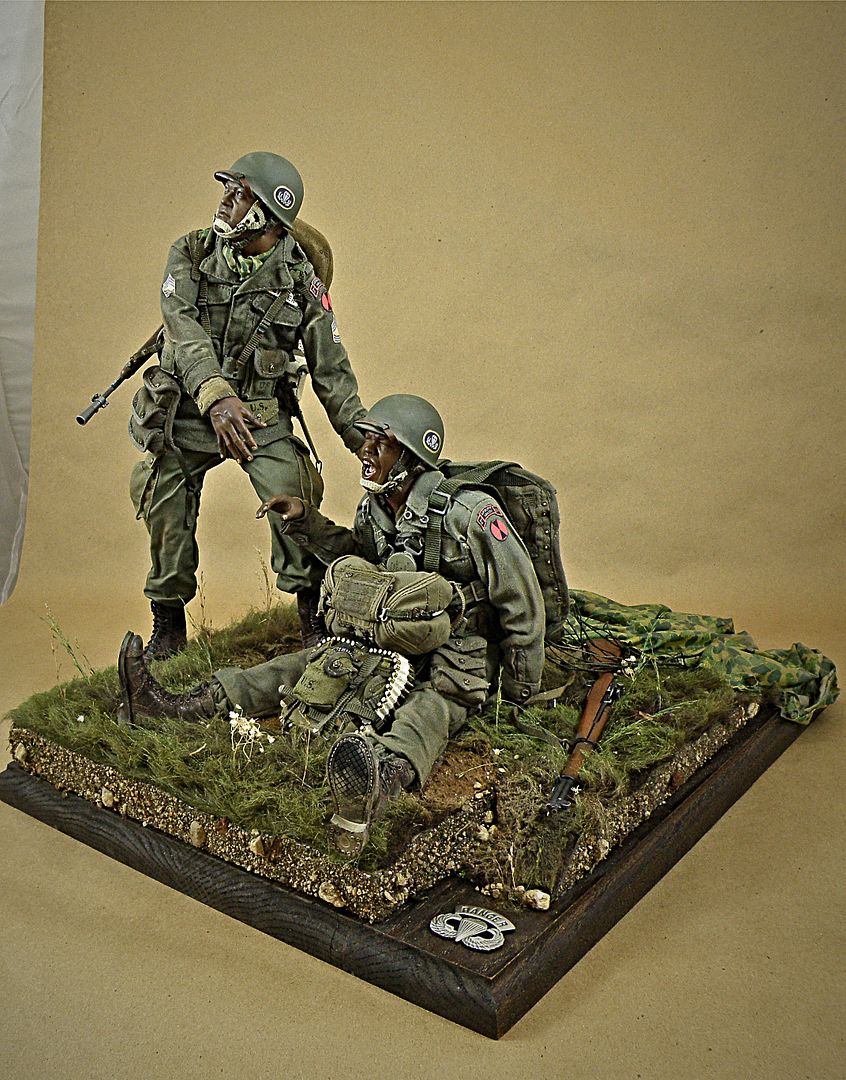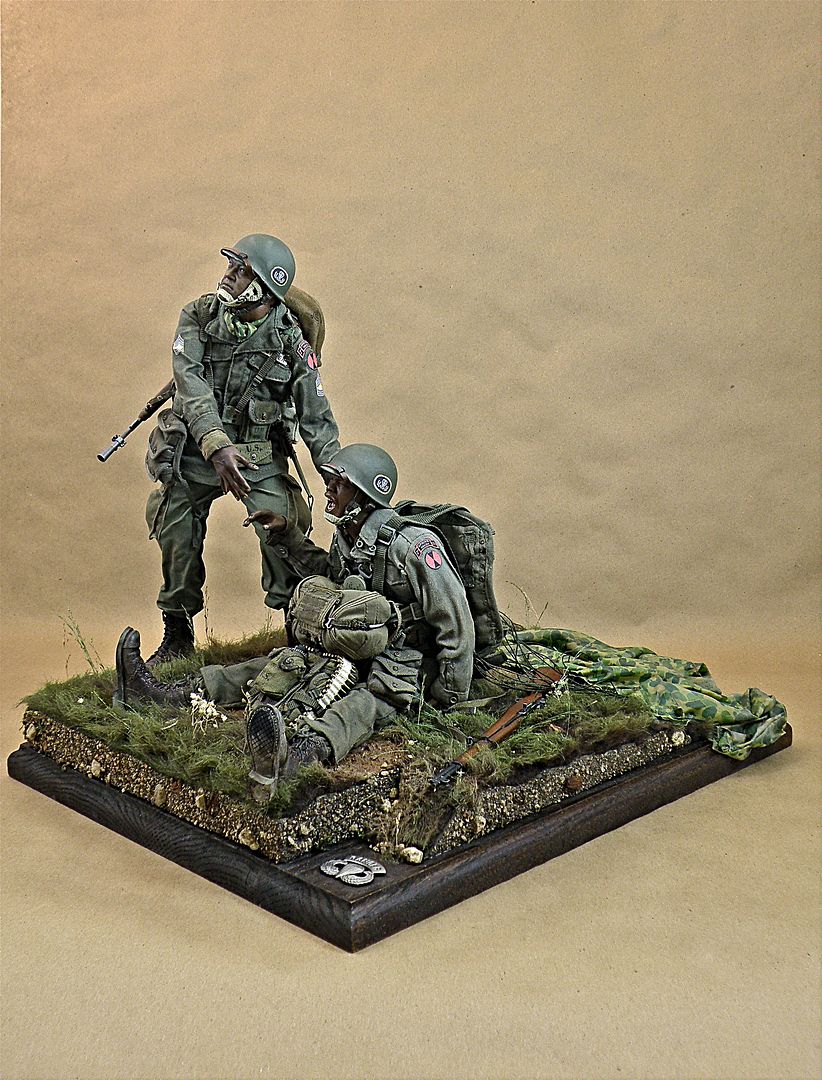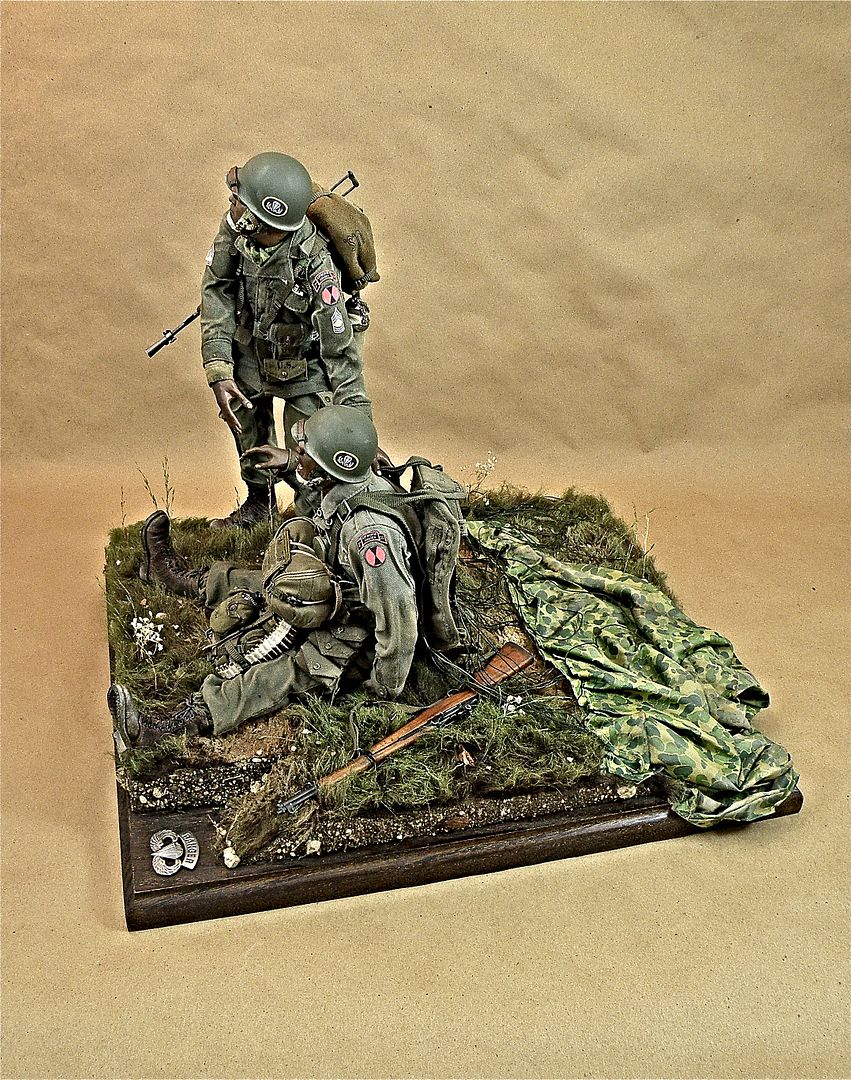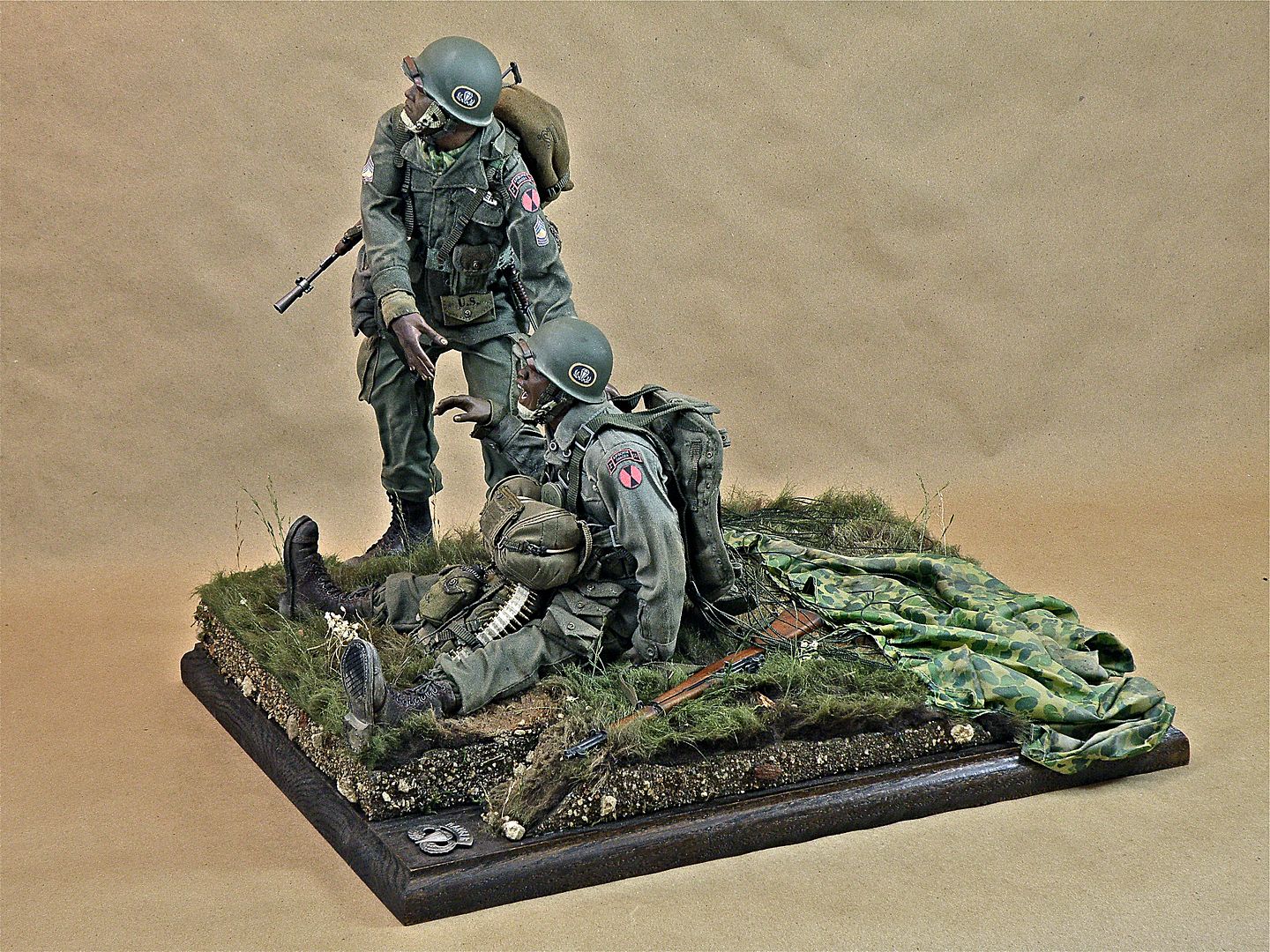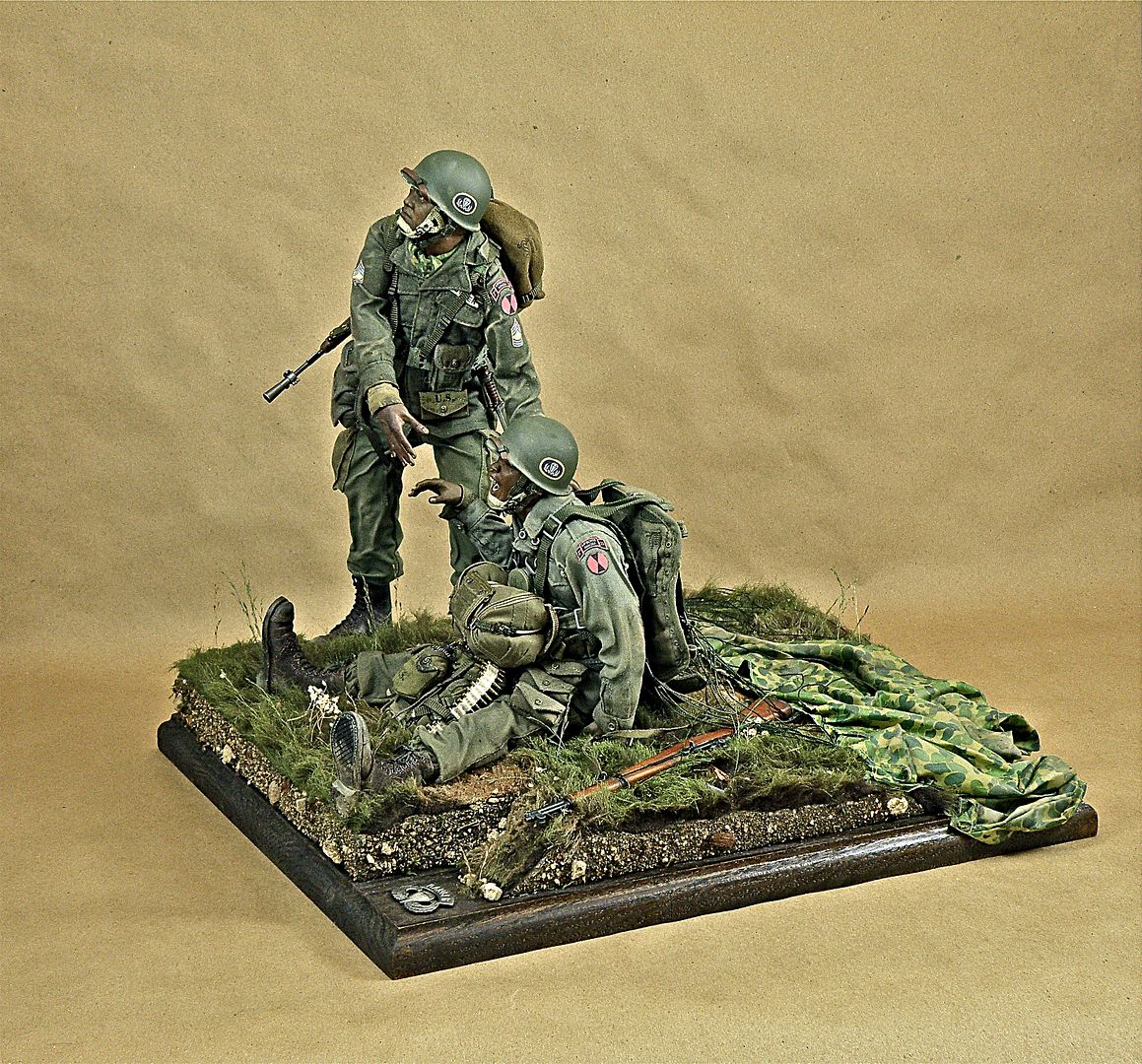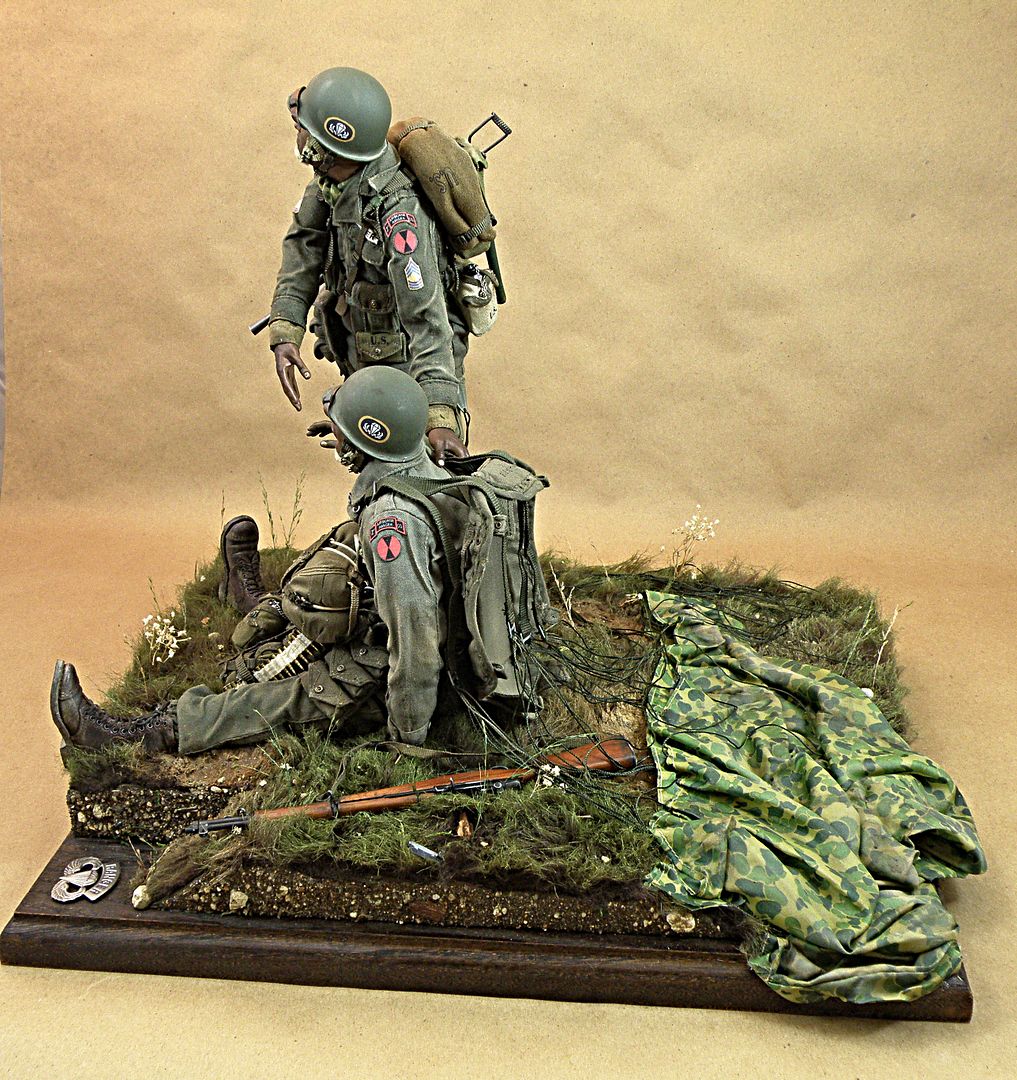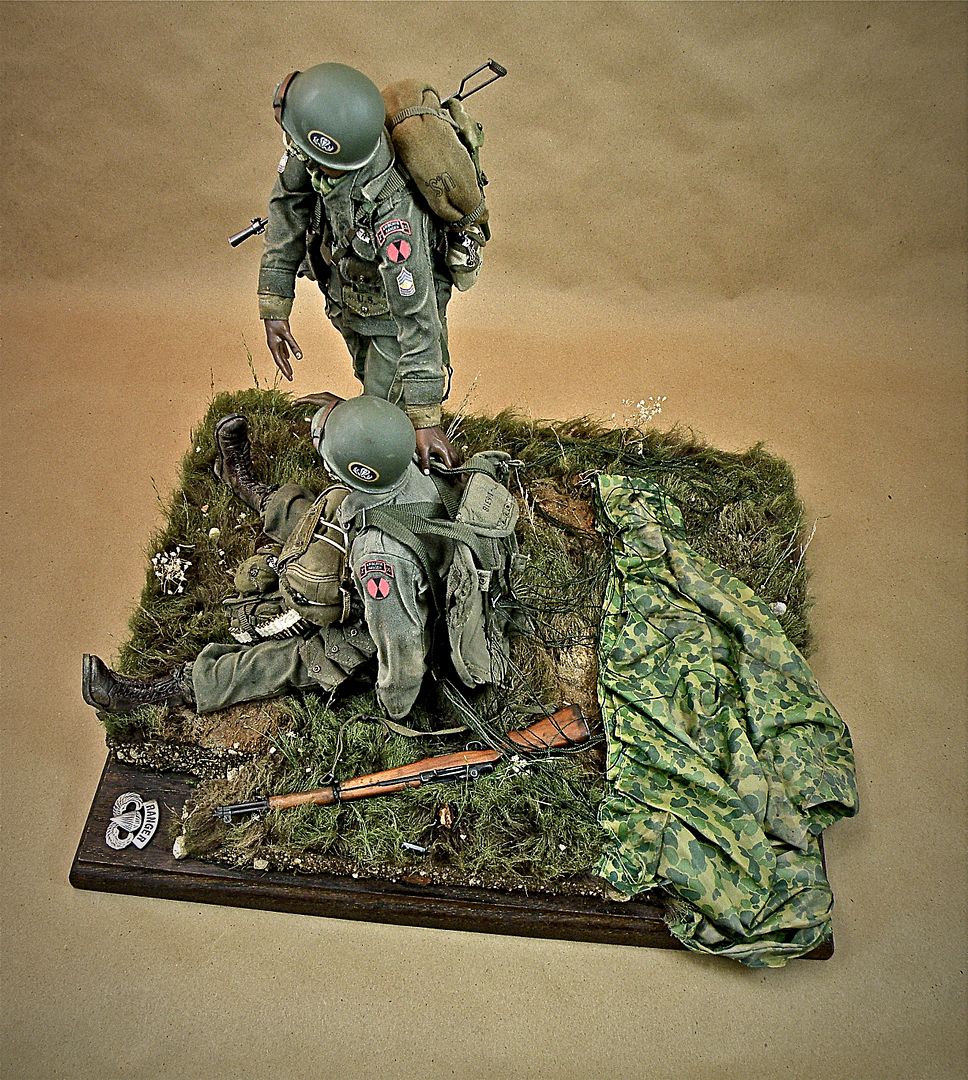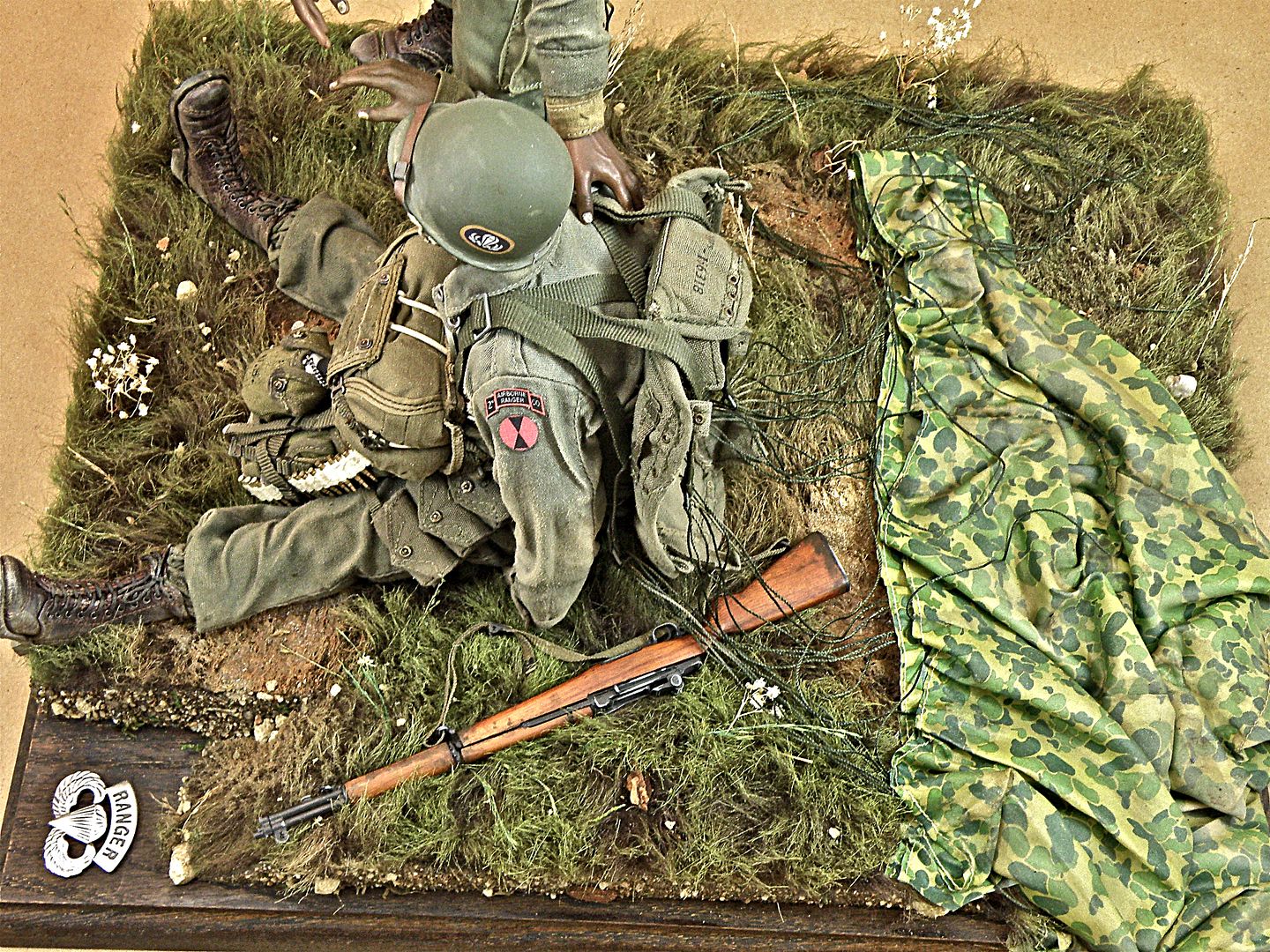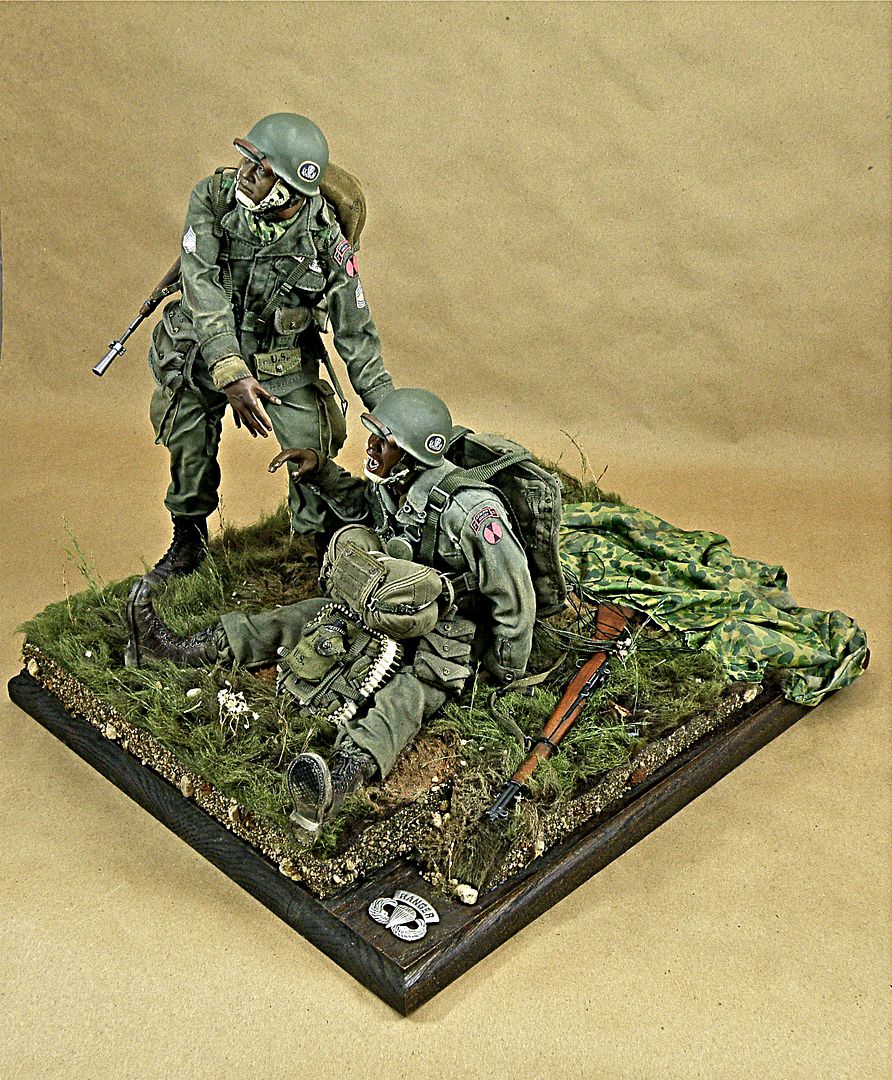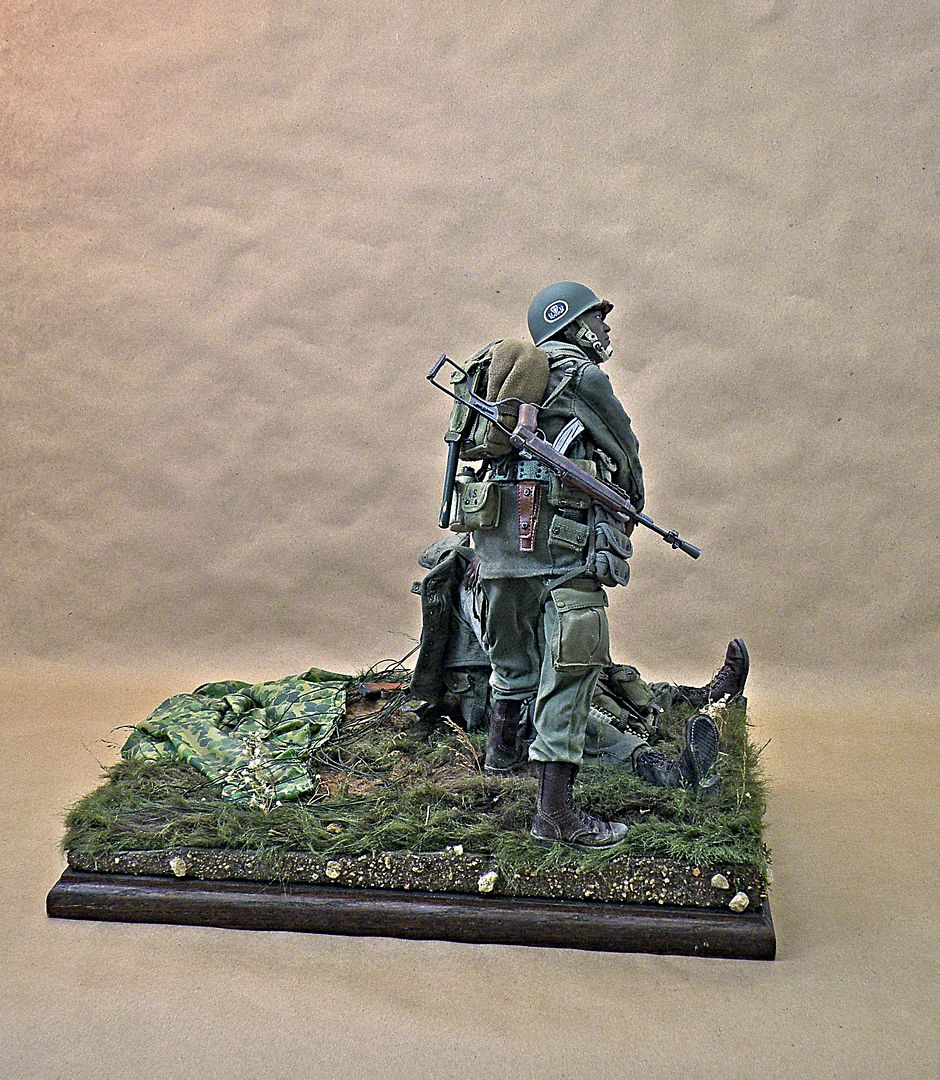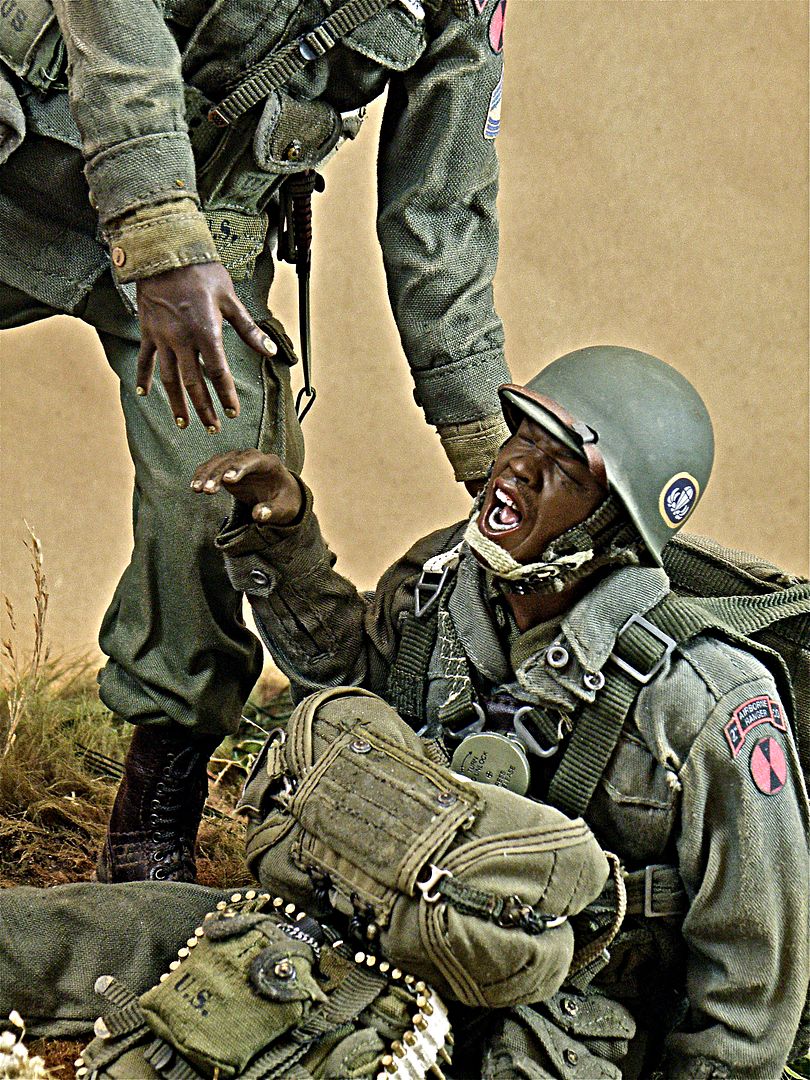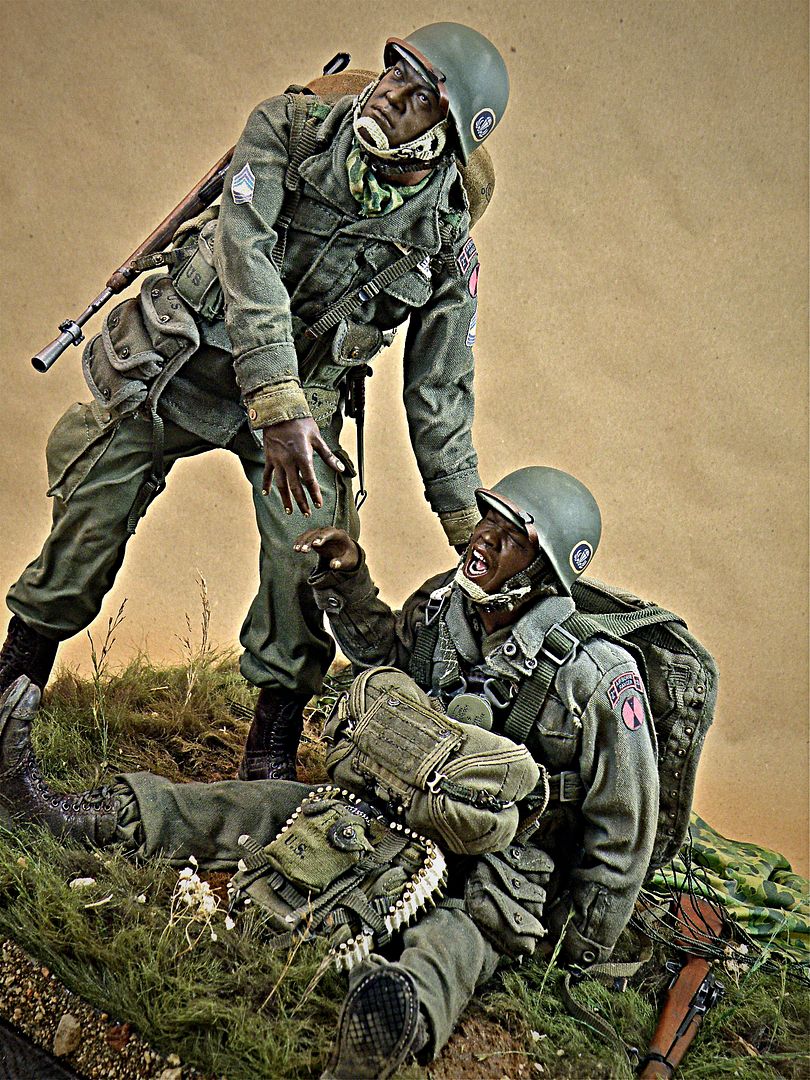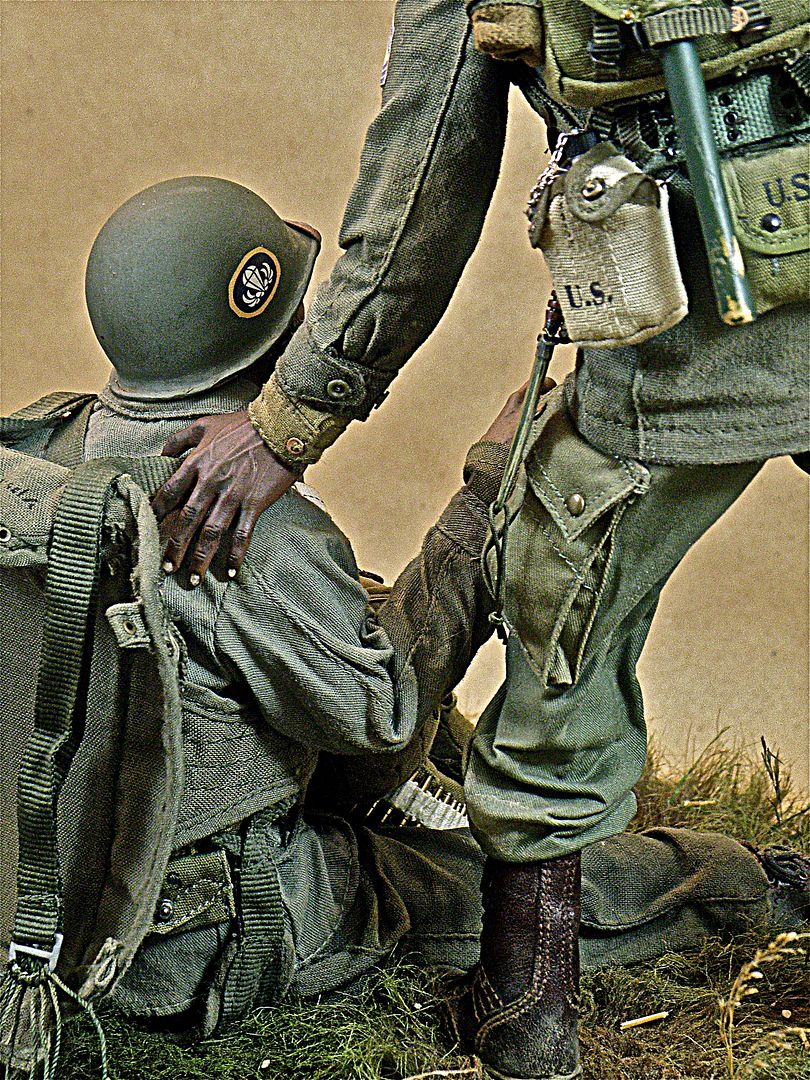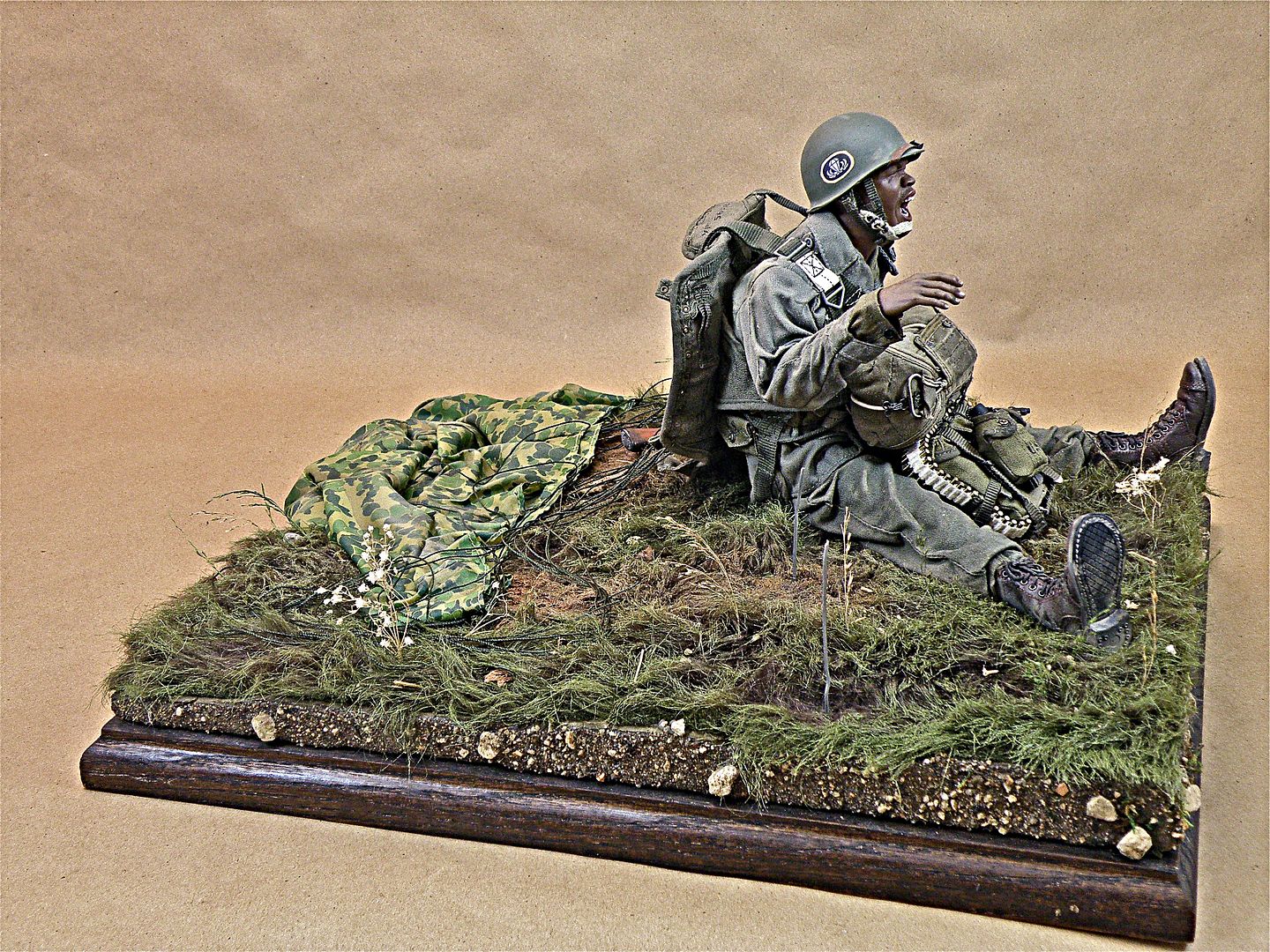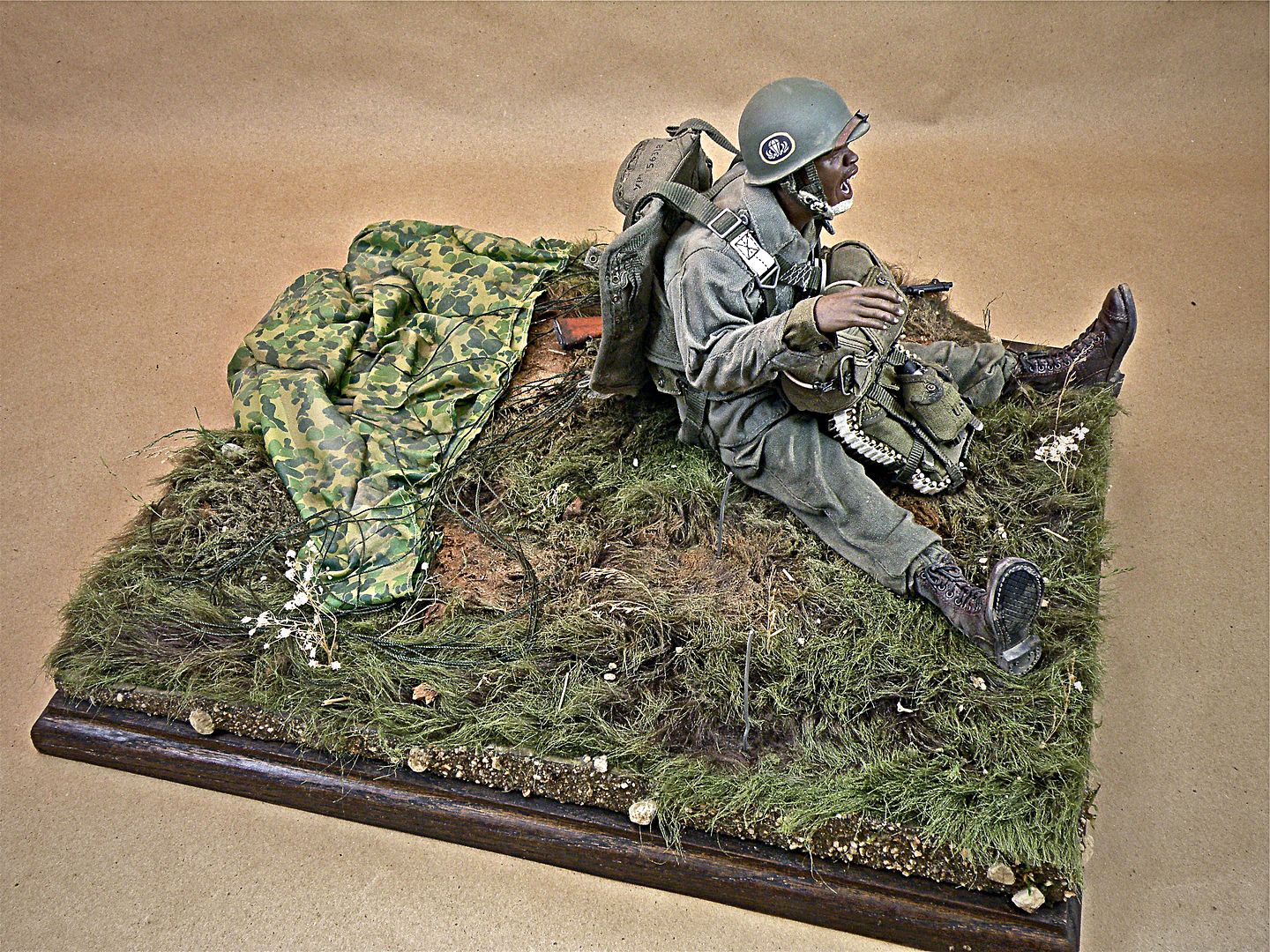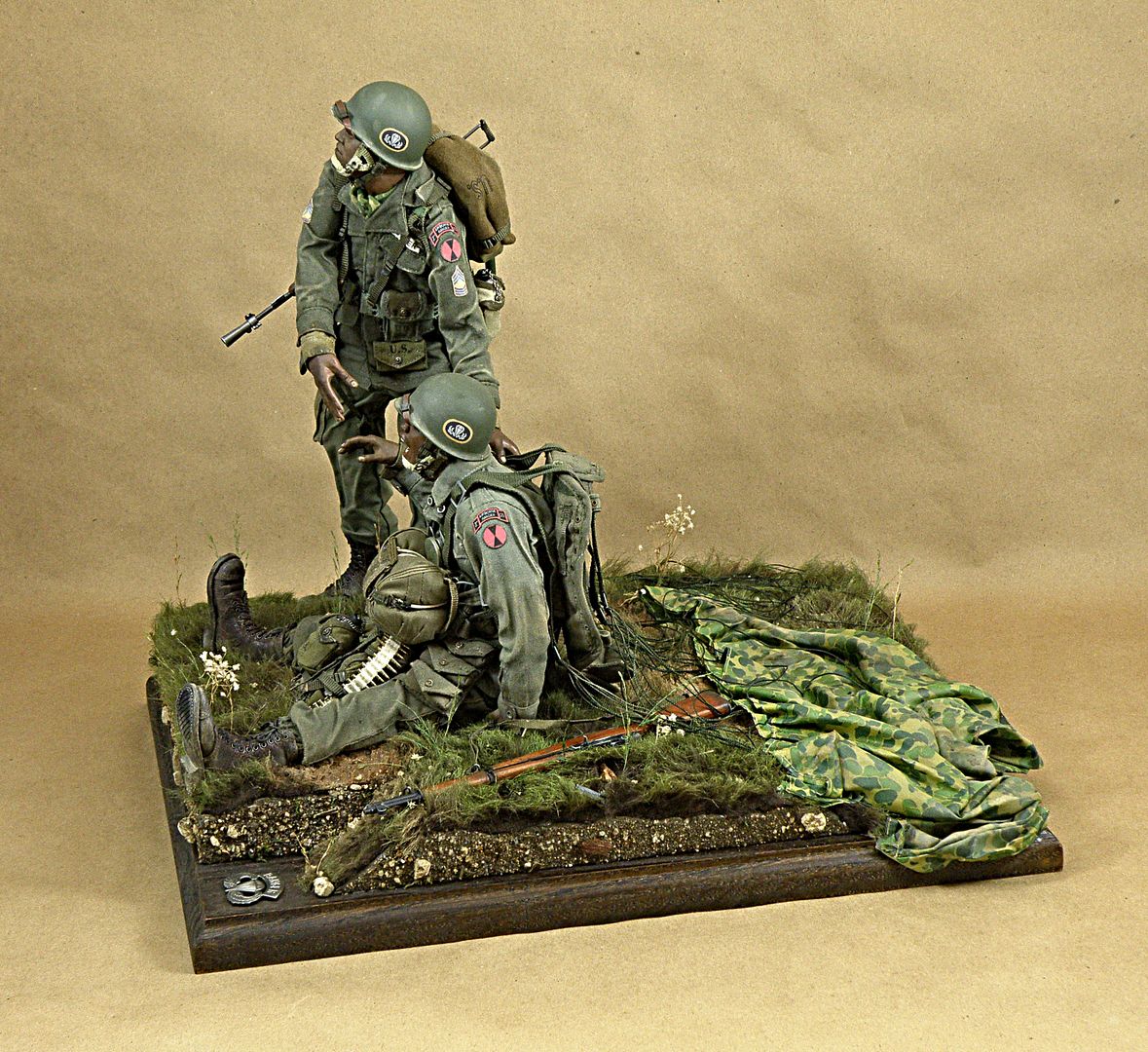 here are some reference materials and book;
AND here's an Article i wrote for a UK Modelling Magazine on this very fascinating subject.
These great heroes deserve more attention-"Rangers Lead the Way!"
i made the cover, out this month.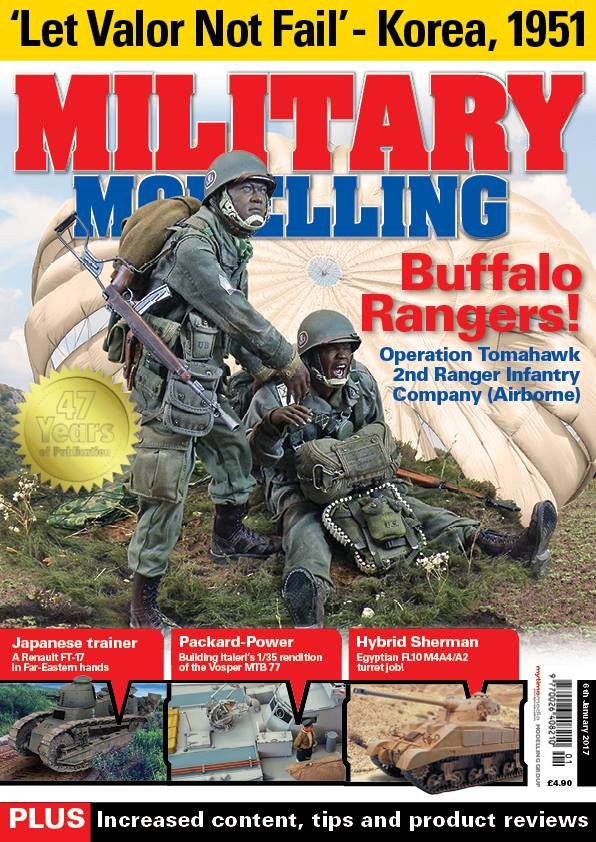 thanks for looking amigos.
namaste
Miguel