Black Powder Red Earth: "All Kill-No Capture!"- His call sign is Panzer
Hey guys,
This is my Cold Harbor "Special Projects" Operator, based of course on the well known graphic novel series "Black Powder Red Earth".
In a way you could say that I went off the reservation
with this, since its a fictional story, but as you will see below there are plenty of real world 1:1 references that made this very interesting and HSLD in a very realistic way.
The BPRE character I chose is this one. Call sign "Panzer" he is a team leader for the Special Projects department of the Private Military Company Cold Harbor. Not a protagonist but is probably the most "promoted" character outside the novels, maybe because of his interesting looks.
And here is my version....
[ For hi-res photos, please right click on photo "open image in new tab" and you will get to Photobucket]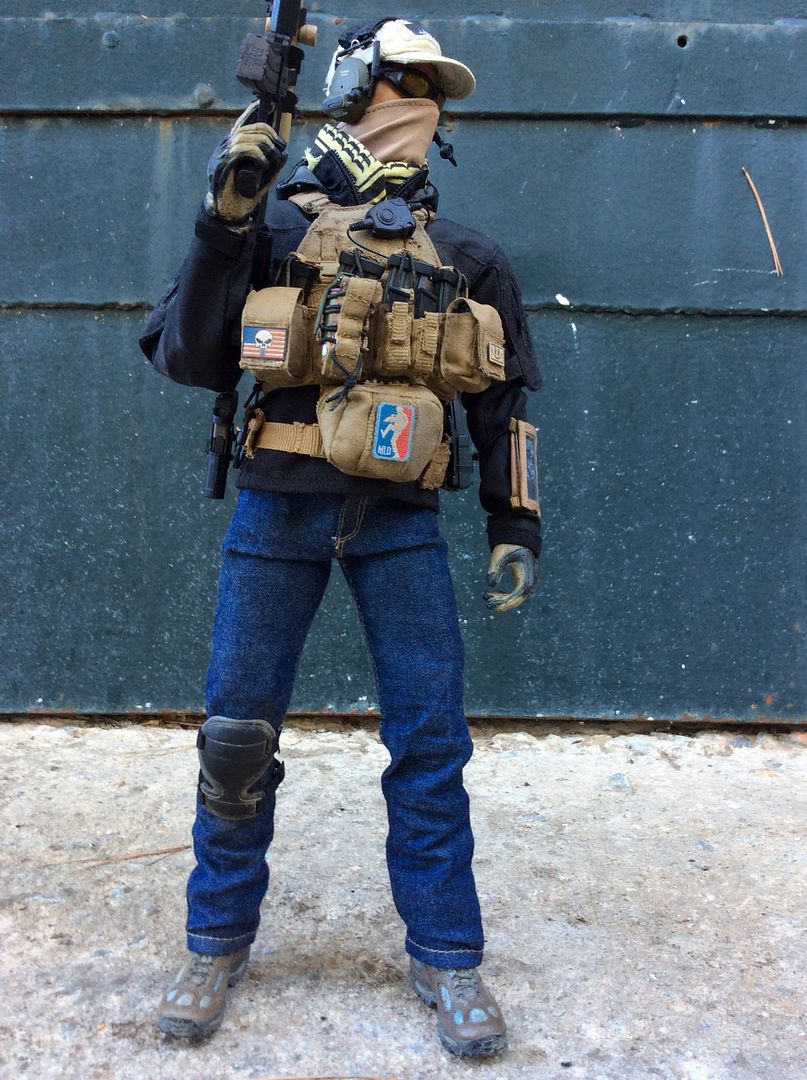 Dress and kit was based on the collaboration the BPRE team seems to have nowadays with the gun manufacturer Bravo Company Manufacturing USA (BCM) and the gear/training company Haley Strategic, owned by Travis Haley, a veteran of USMC Force Recon.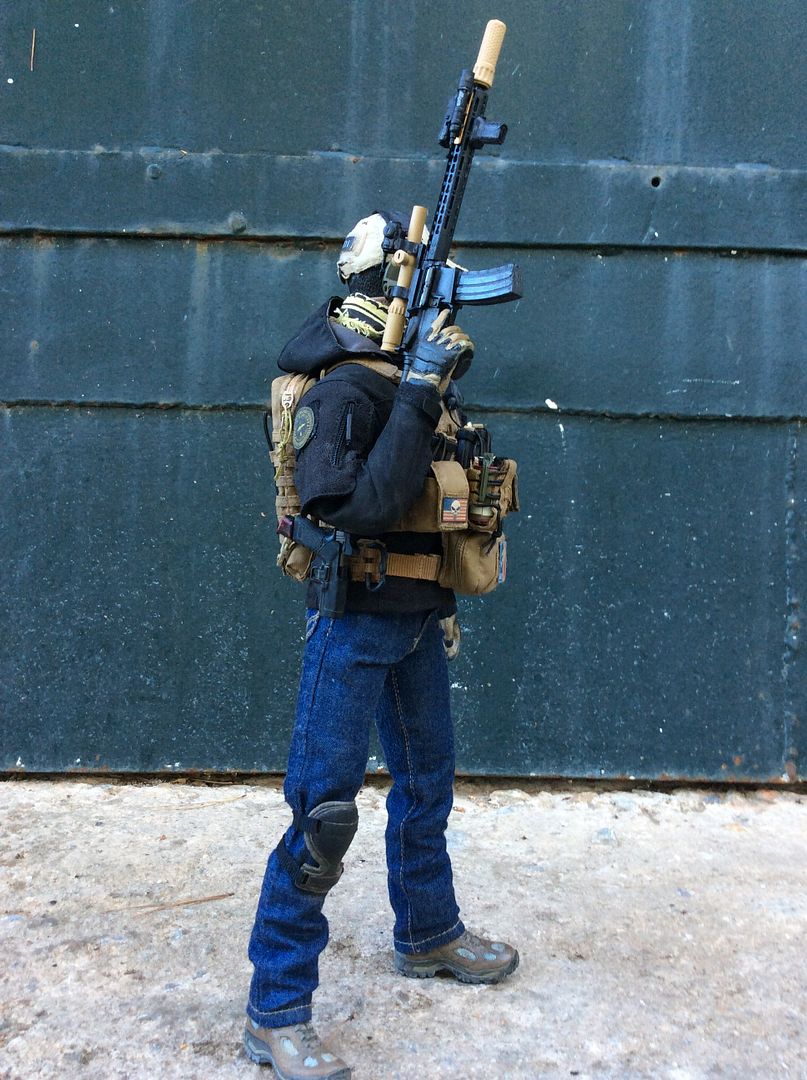 So Mayflower APC plate carrier, D3CR chest rig, Arcteryx Gryphon halfshell, battle belt, jeans, were the order of they day. Here is the 1:1 reference from Haley Strategic and the BPRE Tumblr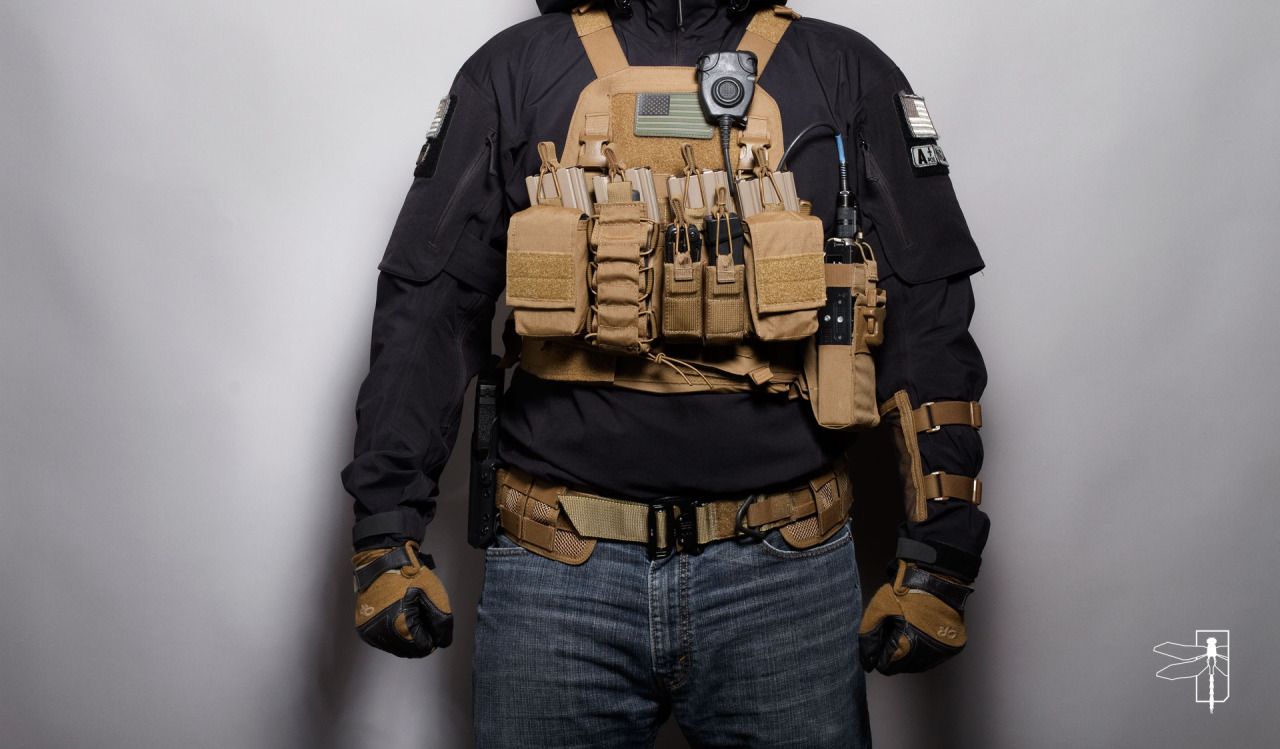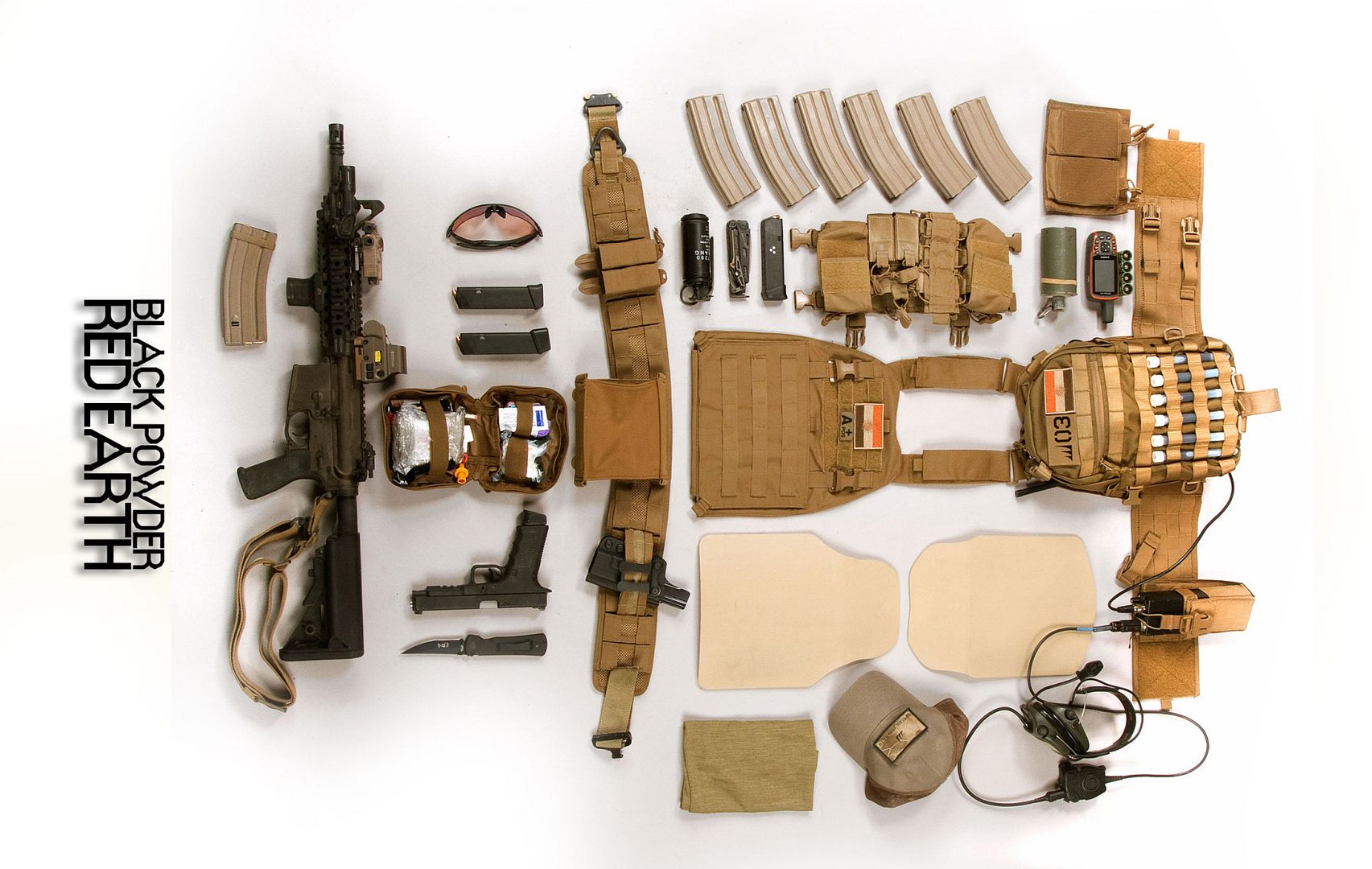 All the kitbash soft gear was repainted Coyote since the D3CR chest rig and Plate Carrier came from the MC Toys "Eryx Soldier", (in Kryptek camo) while the battle belt is from a SS USMC set. Backpack is from a ZY TOYS Multicam sniper set. The Gryphon halfshell is E&S- and very nice, although a bit on the big side, even for the E&S body.
Beets are SS Vasque Breeze, (a pain in the @ss to make them compatible with the E&S body) partly repainted to look like the real thing and weathered, although on this bash weathering was done with a very light hand
No Glock 34s in 1/6 (yet) so I used a DAM Glock 17 and a SERPA CQC holster plus an RMR- and a Taran Tactical extended Magazine from E&S.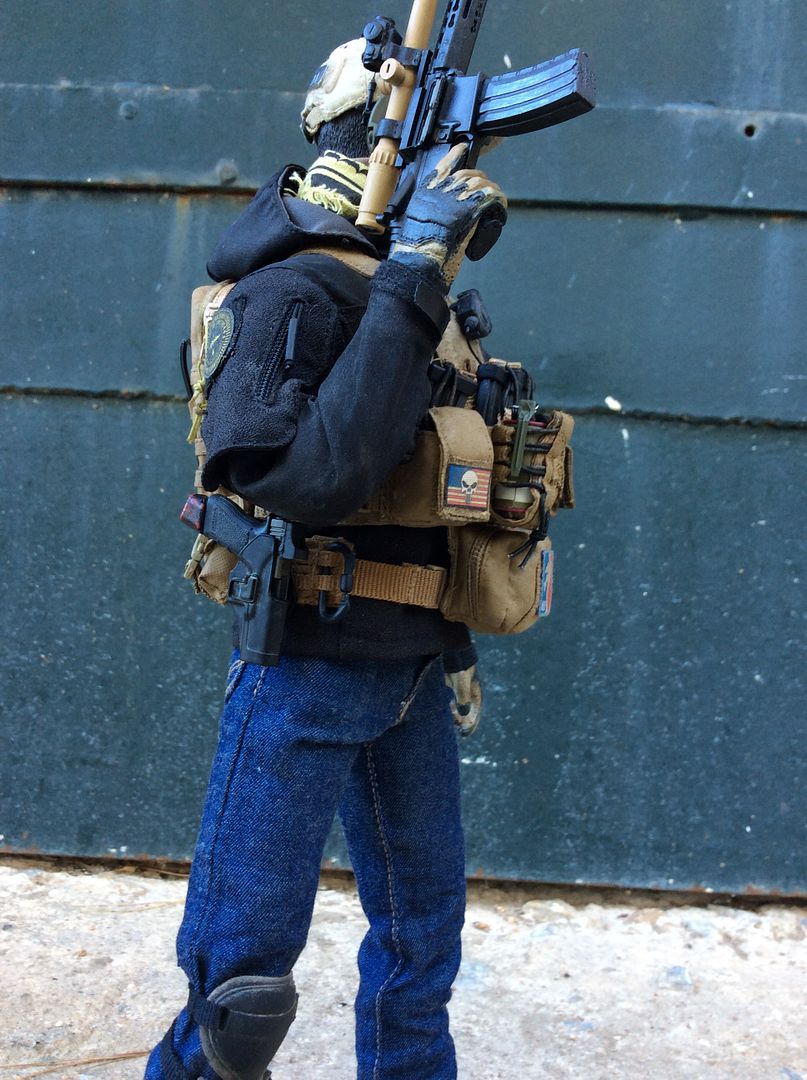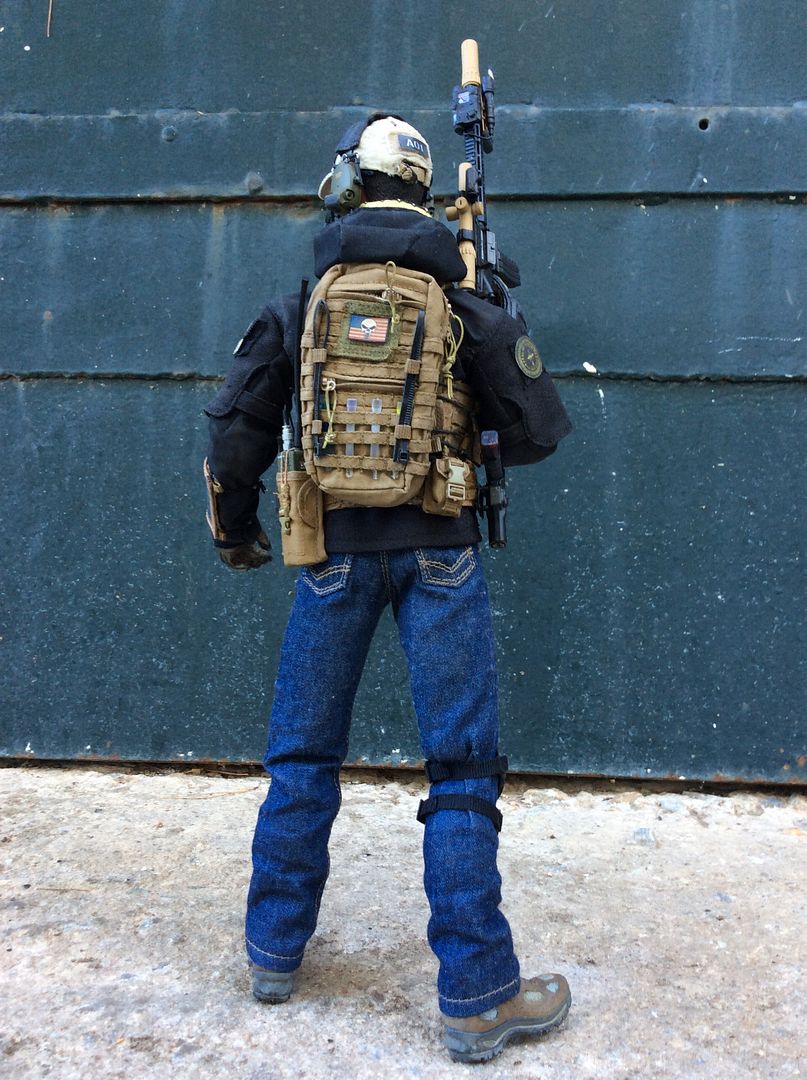 There are plenty of guns in the Cold Harbor BPRE universe, and you guessed it, they are based on BCM rifles with the KMR hand guards and BCM "Gunfighter stocks and grips. Oddly some of them use the Knights QDC line of suppressors, and yes, the awesome 1.5-8X26 Schmidt & Bender PM-II scope.