Discussion Starter
·
#1
·
One day a woman named Paula must have googled "Ben Johnson", and found my figure of him as Sgt Tyree in "She Wore a Yellow Ribbon".
http://www.onesixthwarriors.com/forum/sixth-scale-action-figure-news-reviews-discussion/677632-ben-johnson-sgt-tyree-she-wore-yellow-ribbon.html
Paula was completely unfamiliar with action figures, but is probably the world's most devoted Ben Johnson fan, and has a web site that honors his life and career.
https://benjohnsonfanpage.shutterfly.com/
We corresonded for a while, and she eventually asked where she could get a figure made. I didn't want to, first because commissions aren't my thing, second because Tyree was a gift for my son, and didn't want to cheapen the gift. Then Paula mentioned she wanted "Travis Blue" from the John Ford movie, "Wagonmaster", and I decided to do it. Here are the results.
First, here is Ben Johnson as he appeared in the movie, then doing what he did best - ride a horse.
Here is the finished figure.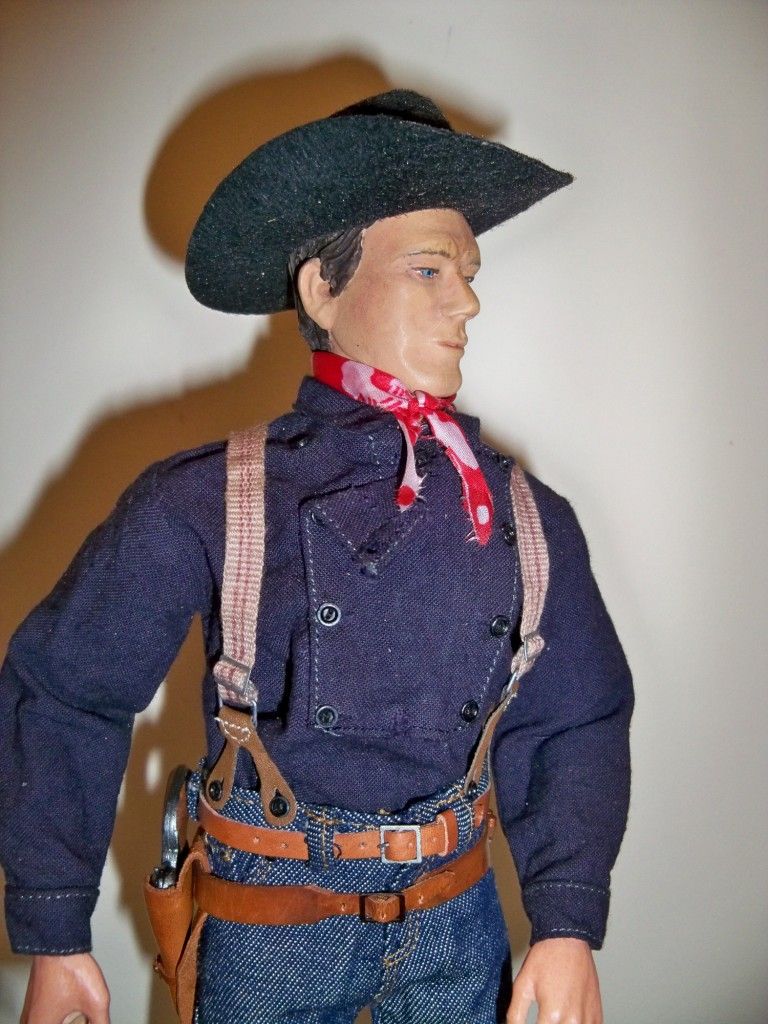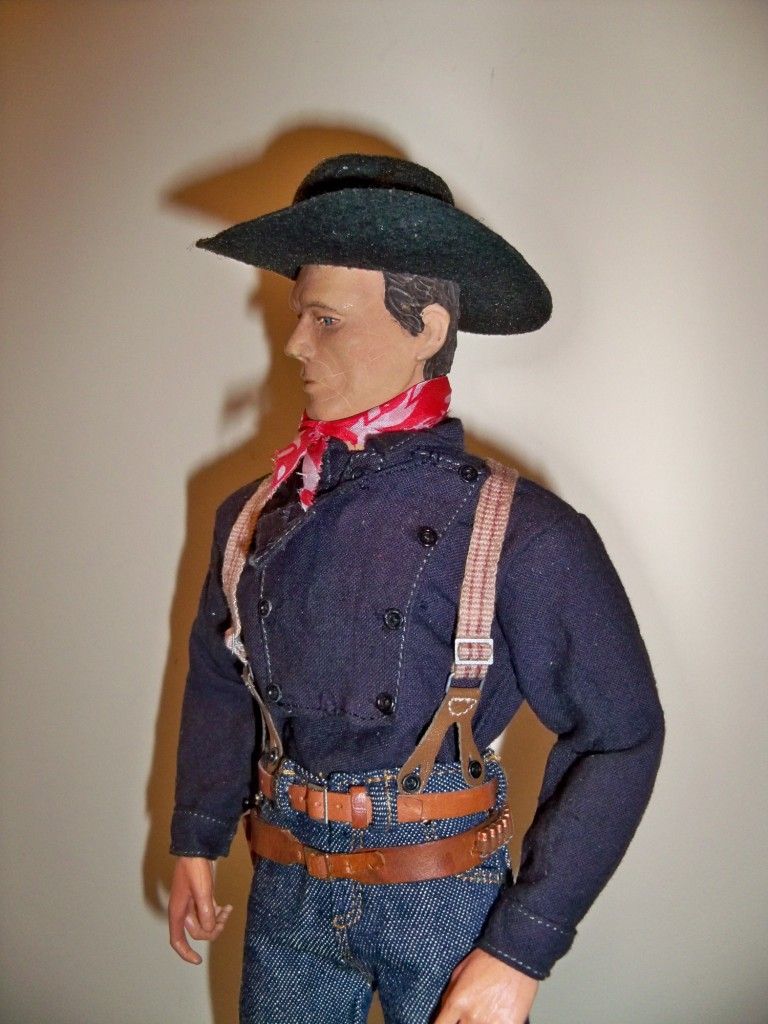 And here he is in his new home. I waited to post these until she put him up on her site.
Here's a breakdown of parts:
HS - commissioned from JohnnyE4 and painted by my friend Gordon
Hat, shirt, belt, boots, & suspenders - BattleGearToys
Gunbelt - scratchbuilt with Rio Rondo buckles and bullets from CXR belts
I re-dyed the bib-front shirt, then modified the top of the bib so it has a "scoop" at the neck, then moved it up higher. The suspenders were dyed, then lines drawn in. The holster was designed to match the one Ben had in the movie.
Hope you like him.