Discussion Starter
·
#1
·
OK that's a very long name.
This is one of my favorite figure. Nice gear loads, weapons, accessories and color combinations. I especially like the P226 with removable light attachment.
The mods I did:
- I changed the parachute harness to black using HT's. While the opening parachute is a nice gimmick, I hate the gray color.
- For this photo op I borrowed HT bendy hands and SS gloves, I'll try to make a more suitable bendy hands later on... hopefully.
- I removed the liner inside the helmet so that the earphones fit more snugly.
- Lastly I modified the NVG mount using VH's mount so that it becomes more posable and can hold any pose I want.
And now on to the pictures: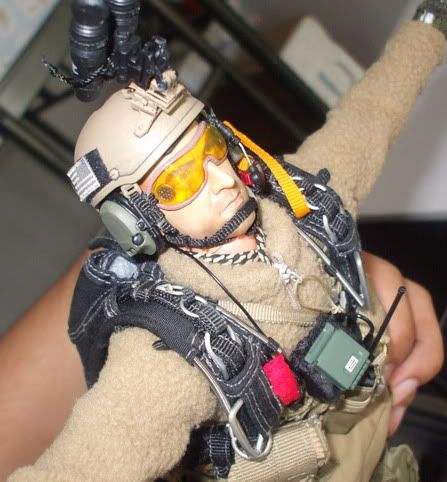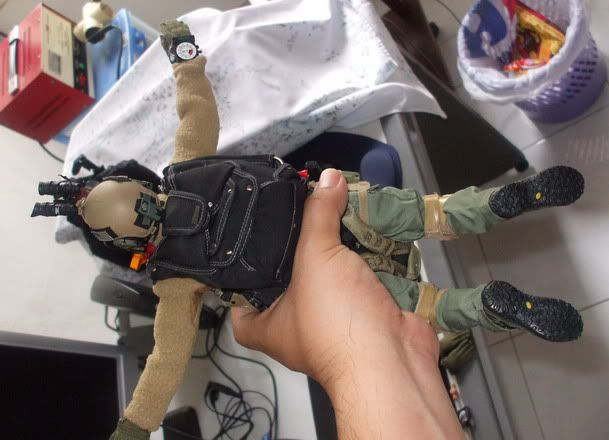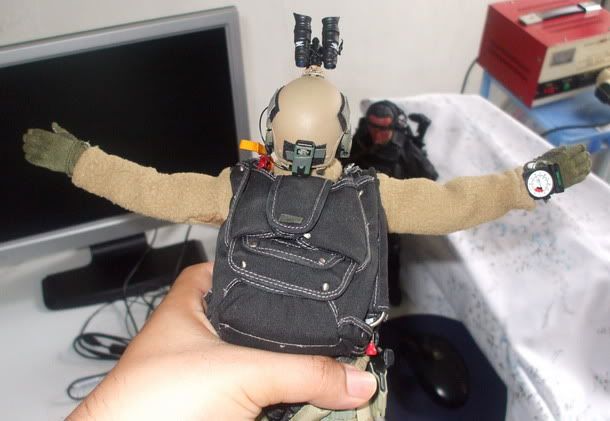 WHEEEEE! I'm Superman.....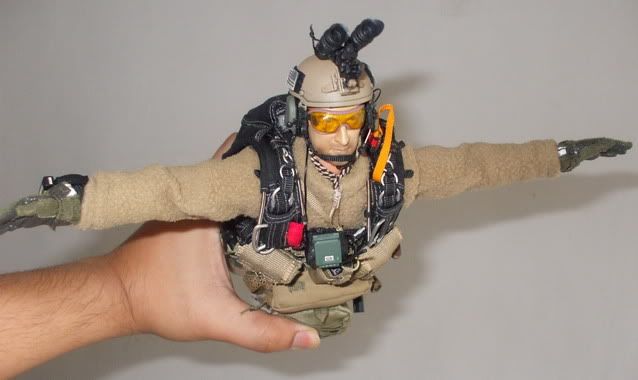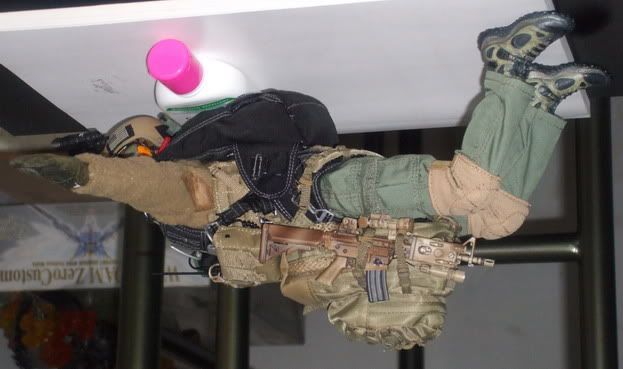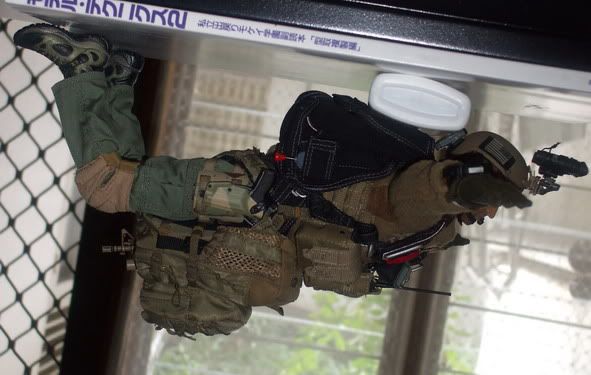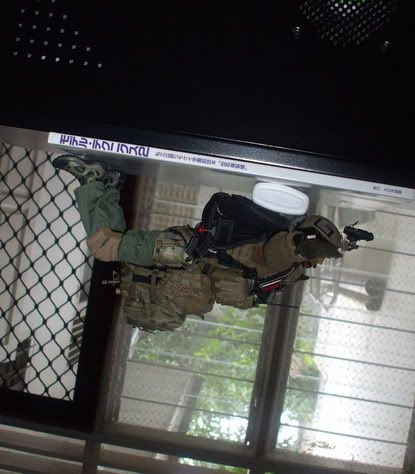 :banana
Any comments?