Discussion Starter
·
#1
·
The German soldier´s Wall locker was his repository for all issue clothing and equipment as well as rhe personal ítems permitted.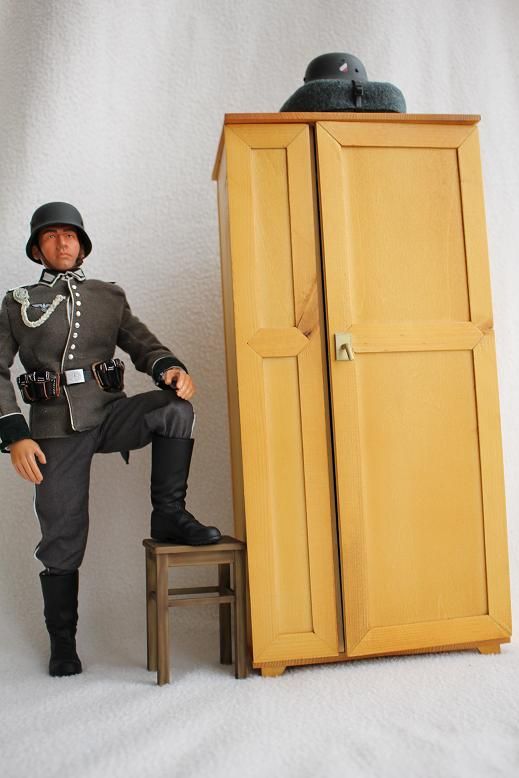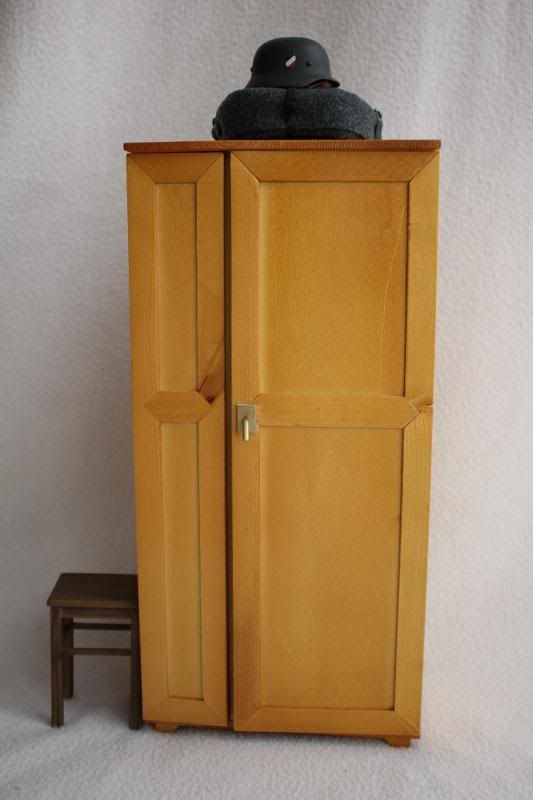 Was to be ready for inspection at any time.
The helmet and backpack were stowed on top.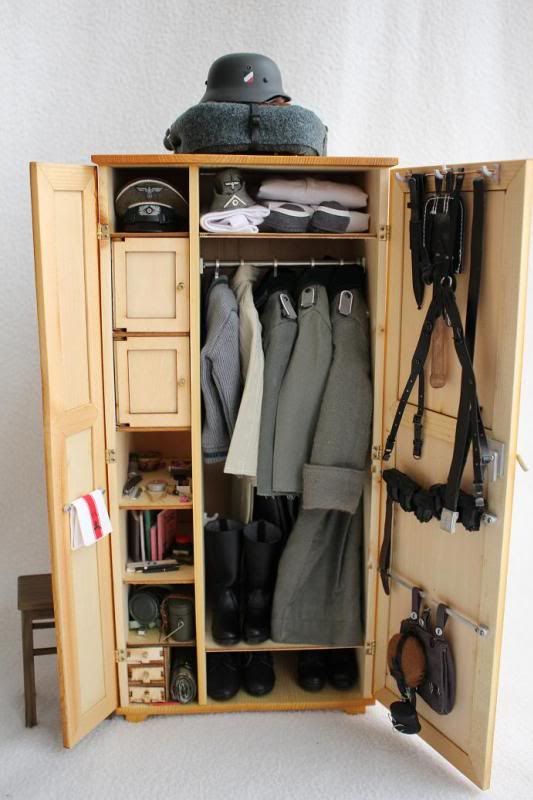 Shirts, under drawers, socks, along with the field cap.
To the left of the main compartment are small compartments containing
eaked service cap, bread of the day´s meals, eating utensils, plate, cup (compartment has door); personal ítems and valuables (locked door);toiletries (razor, blades, shaving stick); manuals, books, writing materials; gasmask, mess kit and Zeltban shelter-quarter.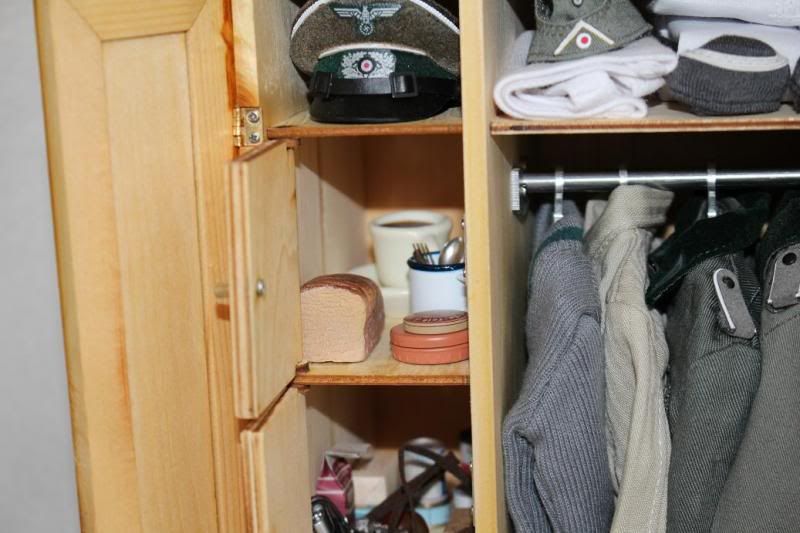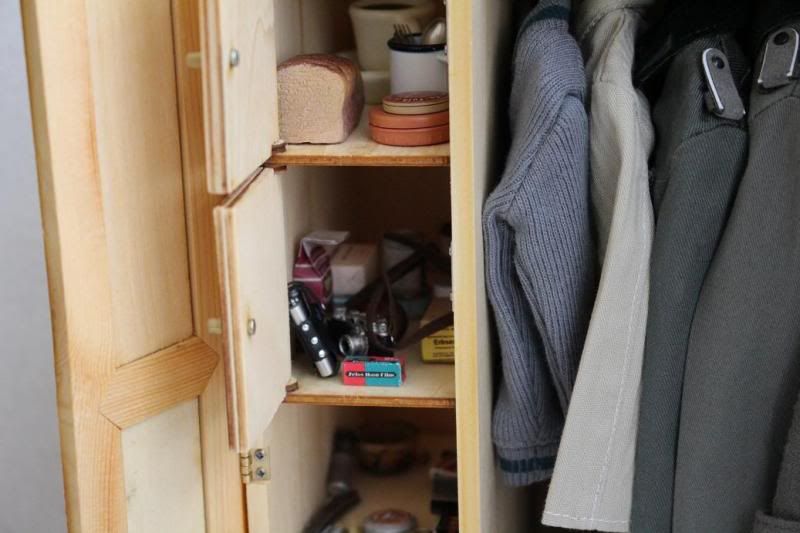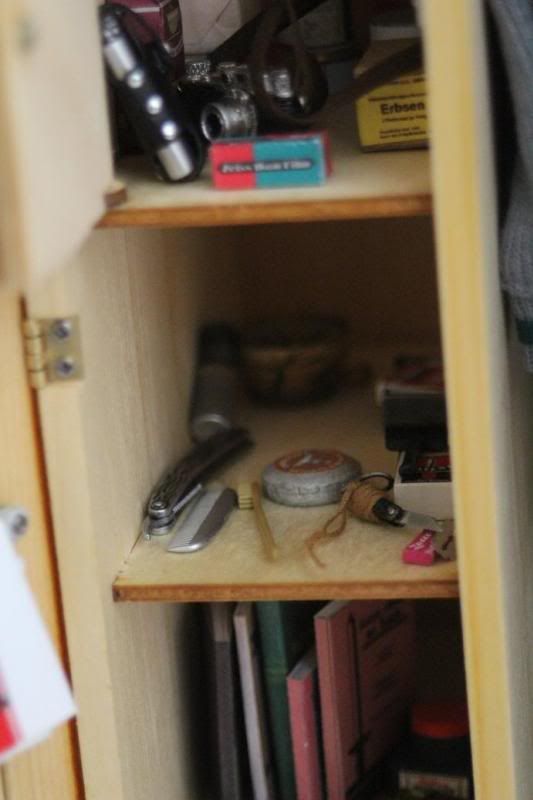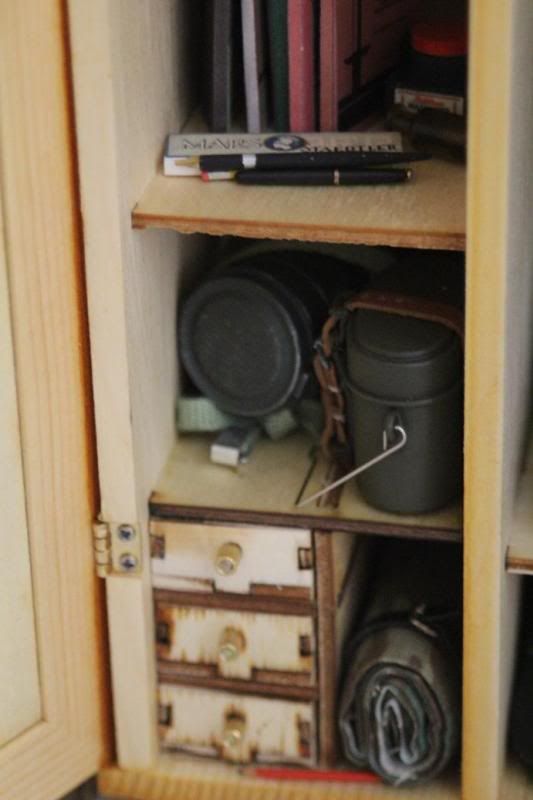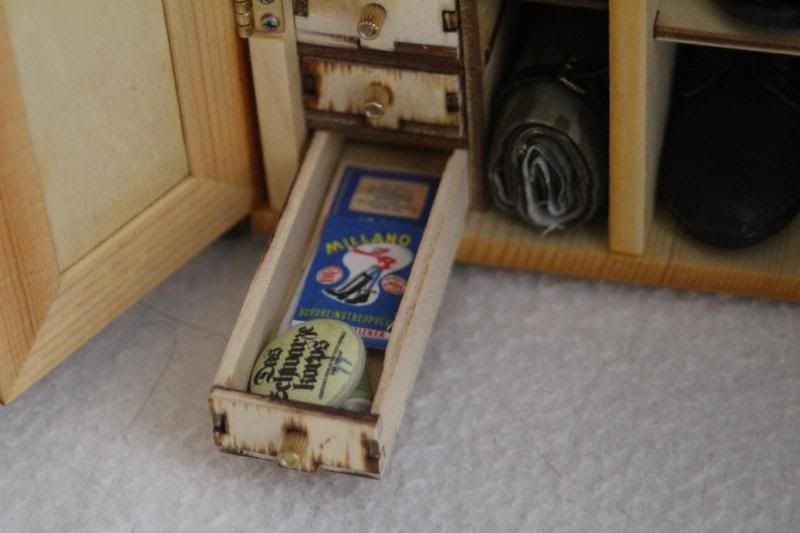 On the main compartment on a hanger bar are the drill, field and service tunics and trousers, and gratcoat. On the door hung equipment ítems.
Shoes and boots are stowed pn the bottom shelf and beneath it.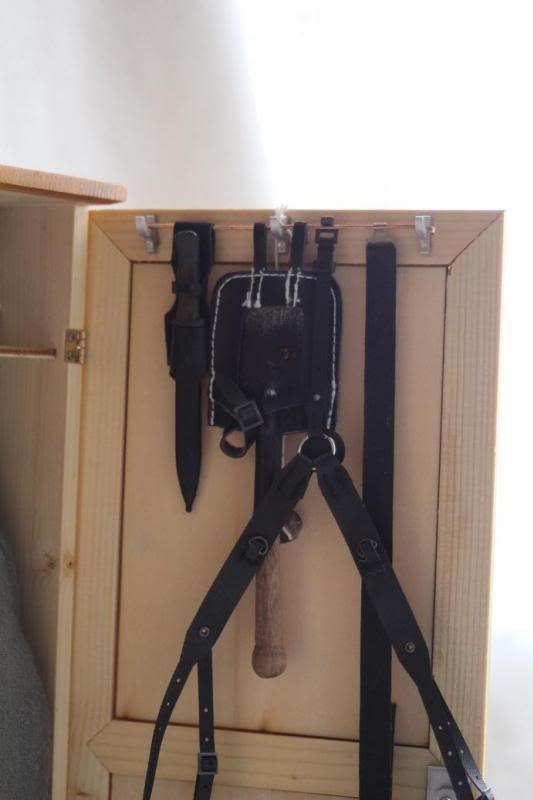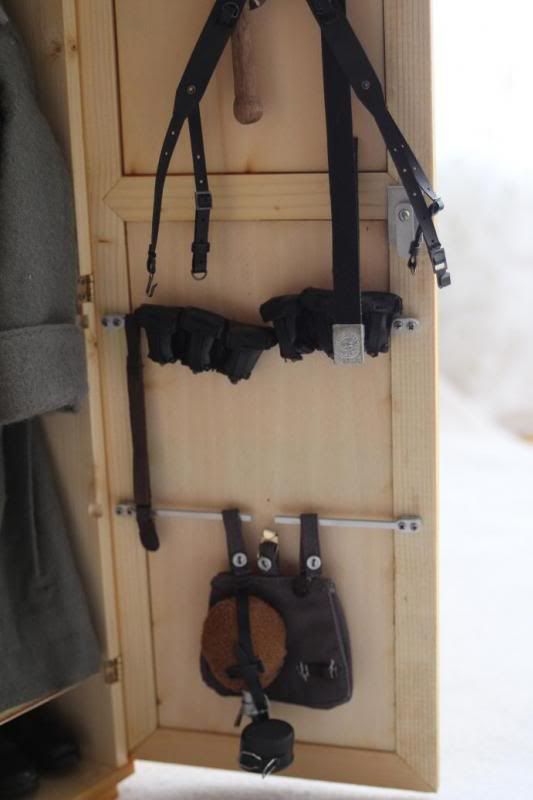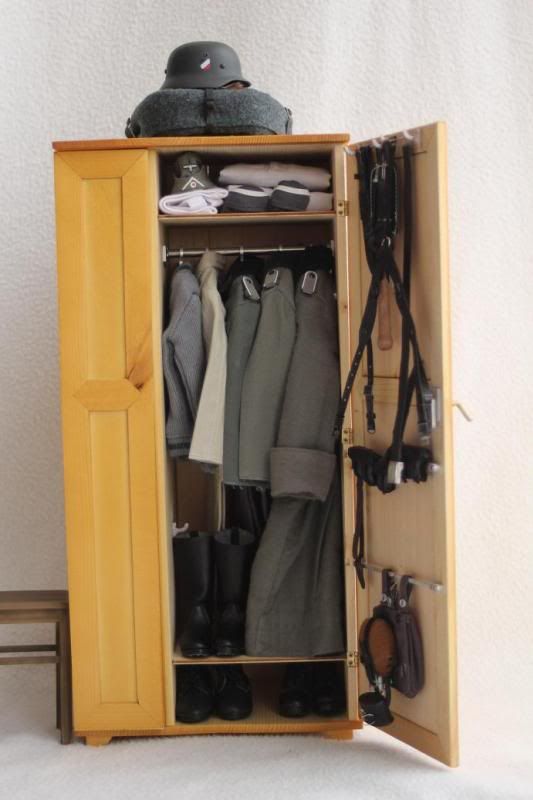 Hope you like.