knights1952 recently posted a tribute to the late Mike Gauldin, who brought us DOG SOLDIERS figures:
http://www.onesixthwarriors.com/forum/sixth-scale-action-figure-news-reviews-discussion/824252-john-fords-bugler-derice.html
I had been planning to post some pics of my Dog Soldiers collection since finally getting a Pawnee Warrior last year. knights1952 got me going on that, with the thought that there may be a number of newer members who missed out on the Dog Soldier series. Here they are, pretty much as issued: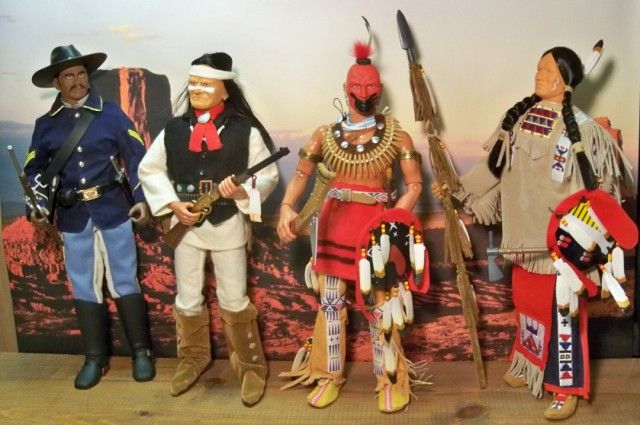 CHEYENNE WARRIOR
PAWNEE WARRIOR
APACHE WARRIOR
Oops! He looks better if I don't forget his breechcloth.
BUFFALO SOLDIER
VIKING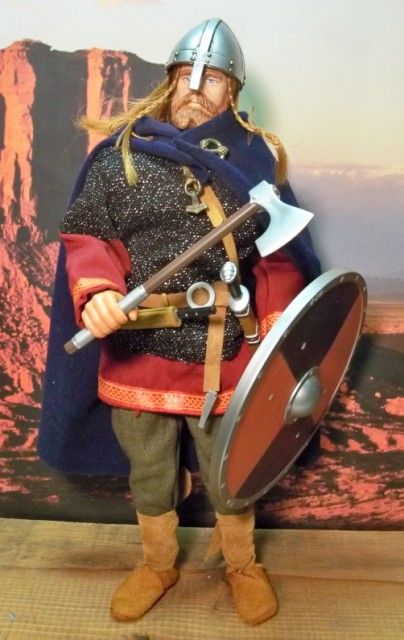 The bodies were low quality and difficult to pose, which obviously came from the effort to produce a range of affordable figures for a small niche. But as far as I know, except for the Sideshow Crazy Horse figure, there have been no other Native American figures mass produced. A lot of effort went into detailing each figure with as much proper equipment and regalia as possible.
Some parts and specialty items were sold separately, like an 1872 Officer's Blouse with black frogging, and there were plans for the "near legendary" McClellan Saddle that, sadly, never came to pass. For an Indian War enthusiast like myself, the Buffalo Soldier alone was a gold mine. I was trying to make a trapdoor carbine to cast when the DS version became available, and I modified many of these until BattleGear Toys came out with a superior version.
Eventually, Good Stuff To Go became the sole distributor for Dog Soldier items and I bought up a lot of pistols, carbines, blouses, trousers and cartridge belts for a variety of bashes. These figures will be proudly displayed in my home and will be joined by improved bashed made from Dog Soldier parts for as long as I bash figures.