Discussion Starter
·
#1
·
Hi all!
Just came back from Tokyo (again) last Sunday, where I spent most of December, and the rest of 2007 in. I had the chance again, of meeting up with my friend Ray, who goes by the username
mgbb
here. No introductions needed, right?
:b
This was my fourth meeting with him in a year actually, which, as I always mention, is more than I see some of my other friends in Singapore! :lol Anyhow, meeting up with him was a highlight of my trip. All the great figures that he had showcased on the board previously? Yup, I had the fantastic honour of being able to see them up close. And they look even better than they did online! I had a blast discussing with him the finer points of Photoshop, his WIP and upcoming projects, and anime. It was truly a most fun evening. I also got a chance to meet his charming and gorgeous wife, Sindy, when I went to his apartment (
jaw-dropping
night view of Tokyo by the way) to see the figures.
Ray, in his study with his figures behind: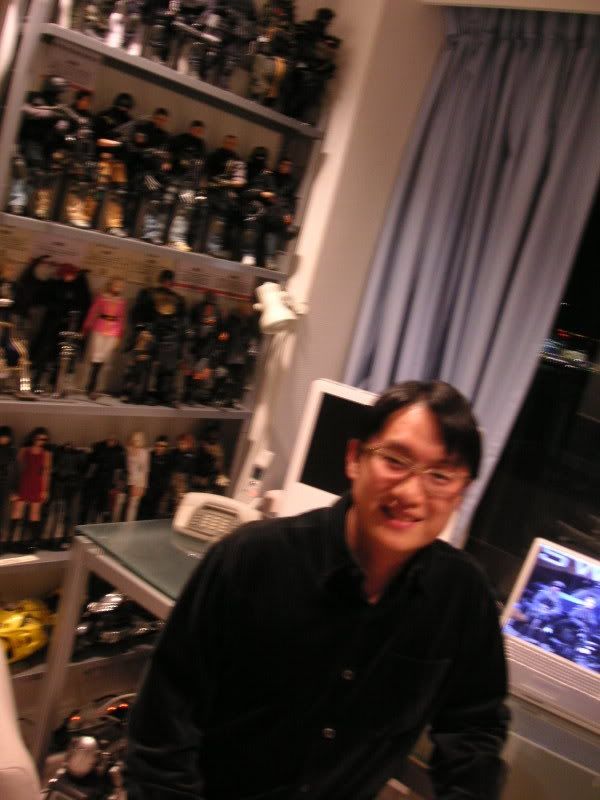 Ray and myself. Sindy took this for us.:
I didn't do a lot of 1:6 shopping this time round - HK is still the best place for it. And besides, I was in the land of manga and anime. :angel However, I did go to the Jokeshop and picked up the ACE US Navy Gunner Rifleman Equipment set, something that I missed out when I went to HK last June.
Thanks again, Ray, for taking the time to meet me. And I look forward to treating you
satay
when you come to Singapore!
:cheers
Yujin