Discussion Starter
·
#1
·
Hey everyone,been a while since I visited.Love what you've done with the place.I've still been working on Customs,just as slow as ever.
My next offering is a Marine of the Imperial Roman Navy.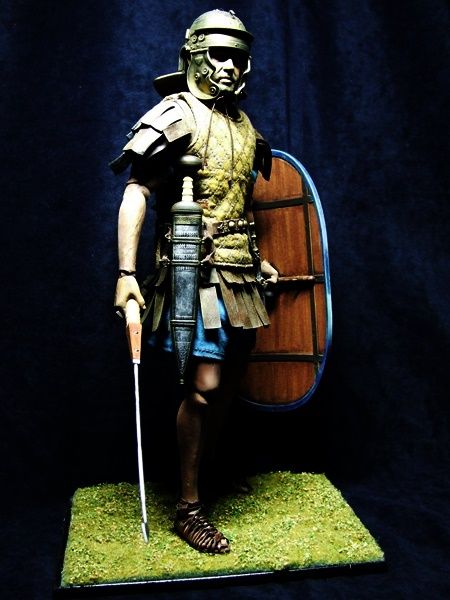 Just as important as conquest on Land a strong Navy was a vital link in the ever expanding Roman Empire.This Milite of course represents the combat forces used at Sea.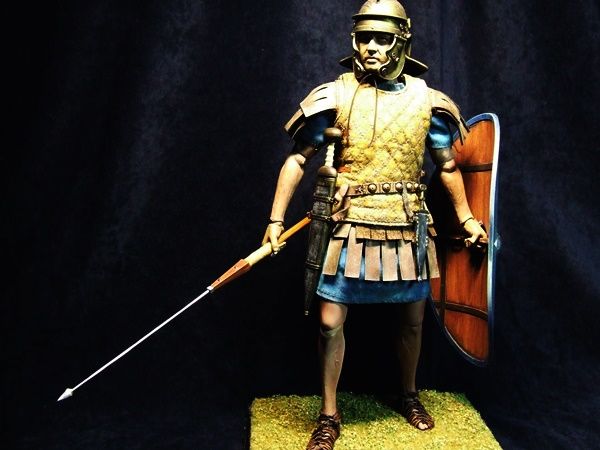 Plautus wrote that the Naval Troops wore Blue or Iron Grey tunics.Their Armour was generally Leather,Padded Felt or Linen Strips.These guys were just as well protected as their Land borne counterparts but needed to be more manouverable for fighting on the confines of a Ship's Deck.Also if they were unlucky enough to go overboard there was less chance of them being dragged under and drowning.Weapons and Shields I guess you could say were all standard issue.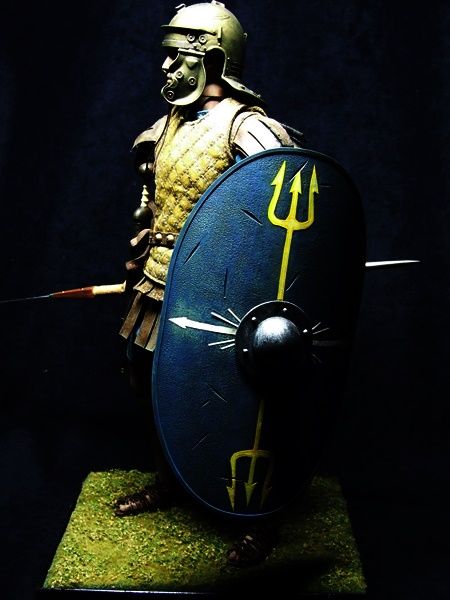 This guys was fully repainted from top to toe,parts are from Ignite, KP and ACI.Also all repainted.
This was a fun Figure to research and add to my ranks.I hope you all enjoy,more to come real soon.Great to be back!