Discussion Starter
·
#1
·
This project is one I haven't done in a while...no, not the Fallschirmjäger itself, but a multi-role figure. This figure was meant to be a rebuild of my FJ officer at Normandy...remember...this one?
http://i233.photobucket.com/albums/ee84/r_howard/One Sixth/Luftwaffe/FJ Officer/1.jpg
I replaced alot of the parts from the figure with stuff that fits bettwr (mostly the poorly tailored DML smock and the over-sized DiD Tunic).
I didn't weather the figure to preserve its multi-rolliness....so I didn't have to remove the pastel and replace it with another color of pastel. Plus, while at AWoH, I noticed the reenactors uniforms were more faded than dirty. Anyhting that is weathered was weatherd before I assembled the figure.
I'll list the parts with each new setup.
Basic Uniform
Uniform- DID shirt, bbi tunic, pants, and hat
Sculpt- DiD, repaints
Belt/boots- DID/NLM
Insignia- bbi and Custom
Crete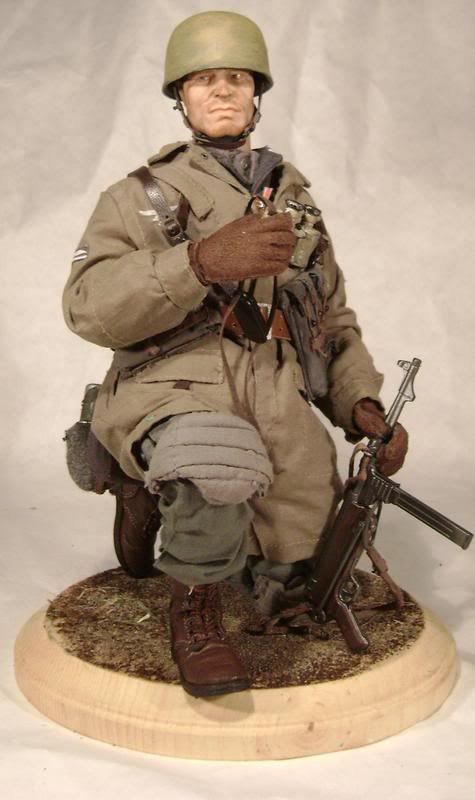 DiD, DML- Most equipment, helmet, and parachute. I added hooks and d-rings onto the knee pads to give a slightly more realistic fastening system
Custom- Gloves, Helmet liner, sleeve patches
Monte Cassino
Detail of helmet liner
Trousers, hat- DML
Grenade- TT
Custom- Scarf, cap insignia, collar and cap piping
Normandy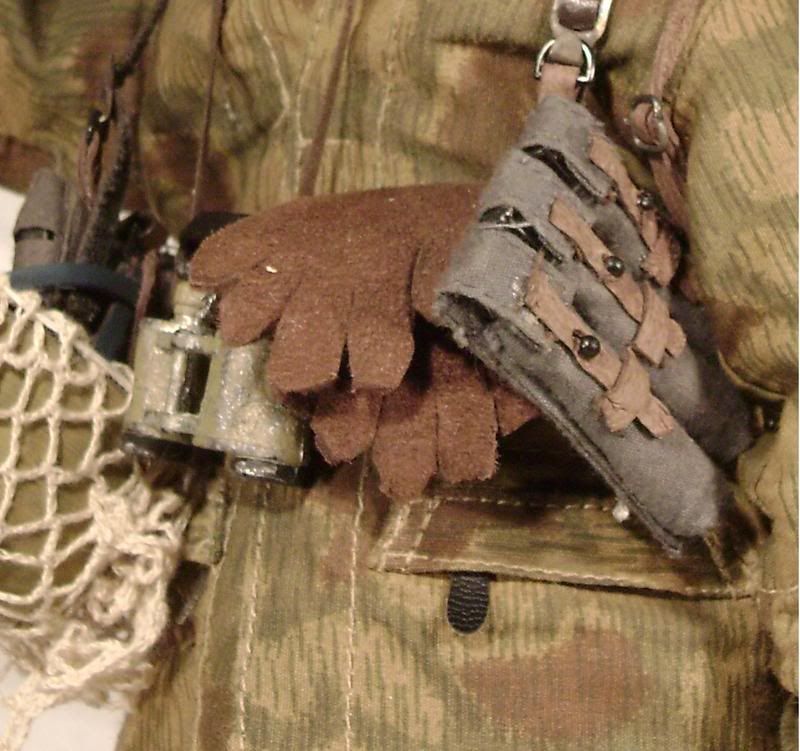 Smock- DiD
Helmet net- DML
Ardennes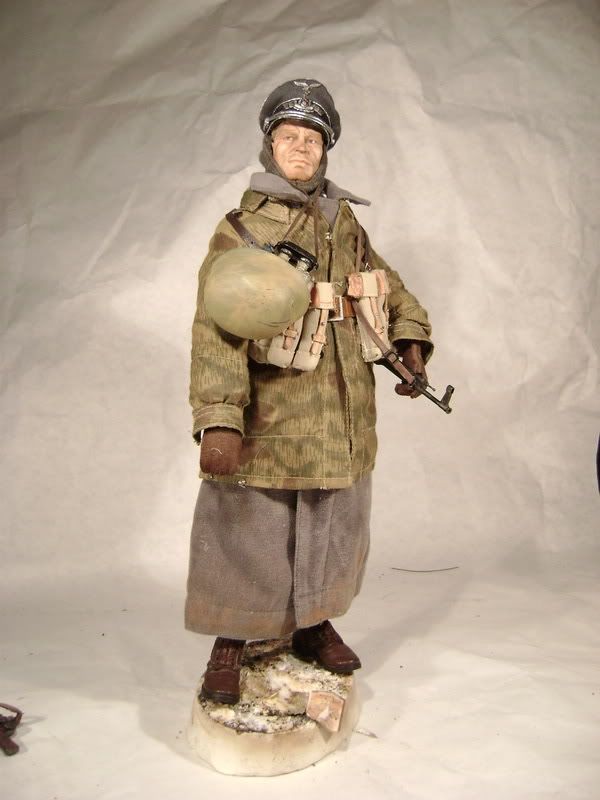 bbi- MP44 and pouches
DiD- overcoat, toque
I unseccesfully tried dyeing the overcoat blue a few months ago, and it turned darker grey.