Hey guys,
With this bash I aim to represent a "salty" Special Forces Master Sergeant with his green beret and his insignia, so I chose as a setting a "capabilities demonstration" for some VIPs visiting 3rd Group's home, down at Ft Bragg NC in the 2011/12 timeframe.
[ For higher resolution of the photos, please right click on the photo and open in new tab]
At this point in time he is a Team Sergeant, the senior enlisted leader of
ODA 3225
, one of the teams belonging to the
Crisis Response Force
Company (previously named Commander's In Extremis Force-CIF) of this Group.
As has been mentioned before, the CRF companies are like regionally focused mini "Delta Forces", just a notch down from their big brothers in CAG, with assaulting, sniping and special recon as their primary duties, in which they also train other nations Tier-1 units.
This way they can establish close relationships in a number of countries and are well versed in the peculiarities of their area of responsibility (Central Asia for 3rd Group).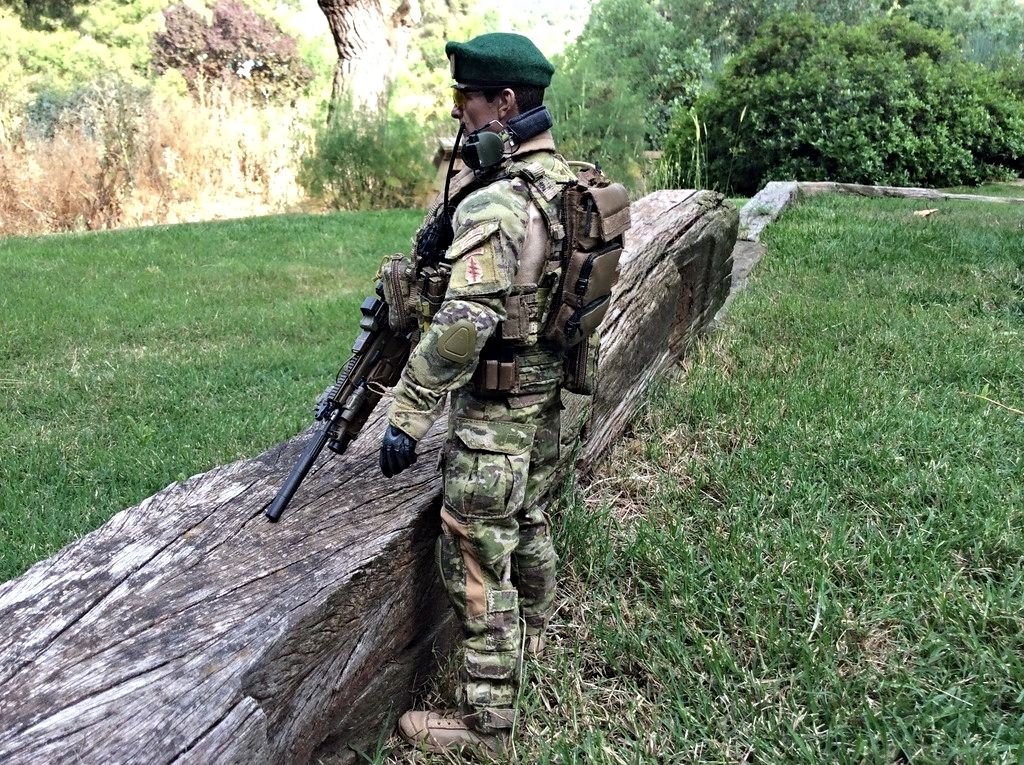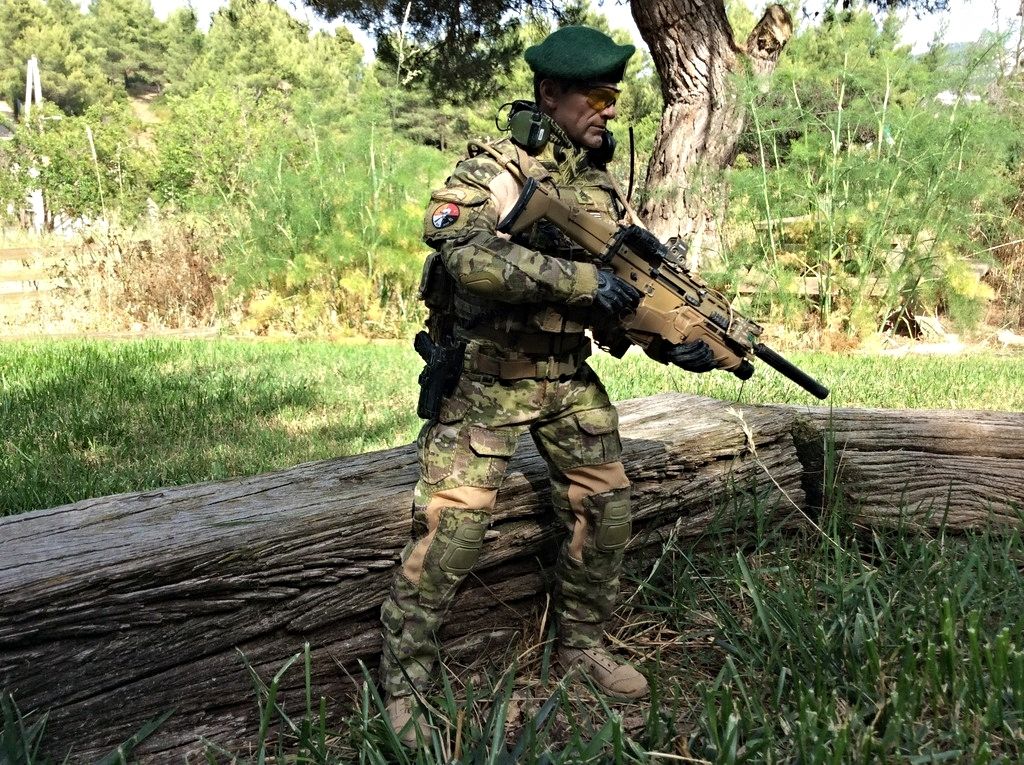 But what's his personal story?
Master Sergeant… Aaron
grew up in the Ranger Regiment as a "bat boy" and gradually made his way to the high speed
Ranger Recon Detachmen
t (part of the Regimental HQ at that time) with which he served in combat during the early GWOT.
So, he is proudly wearing on his right shoulder, the Ranger Regiment "scroll" from his old unit, above his current CIF "team patch."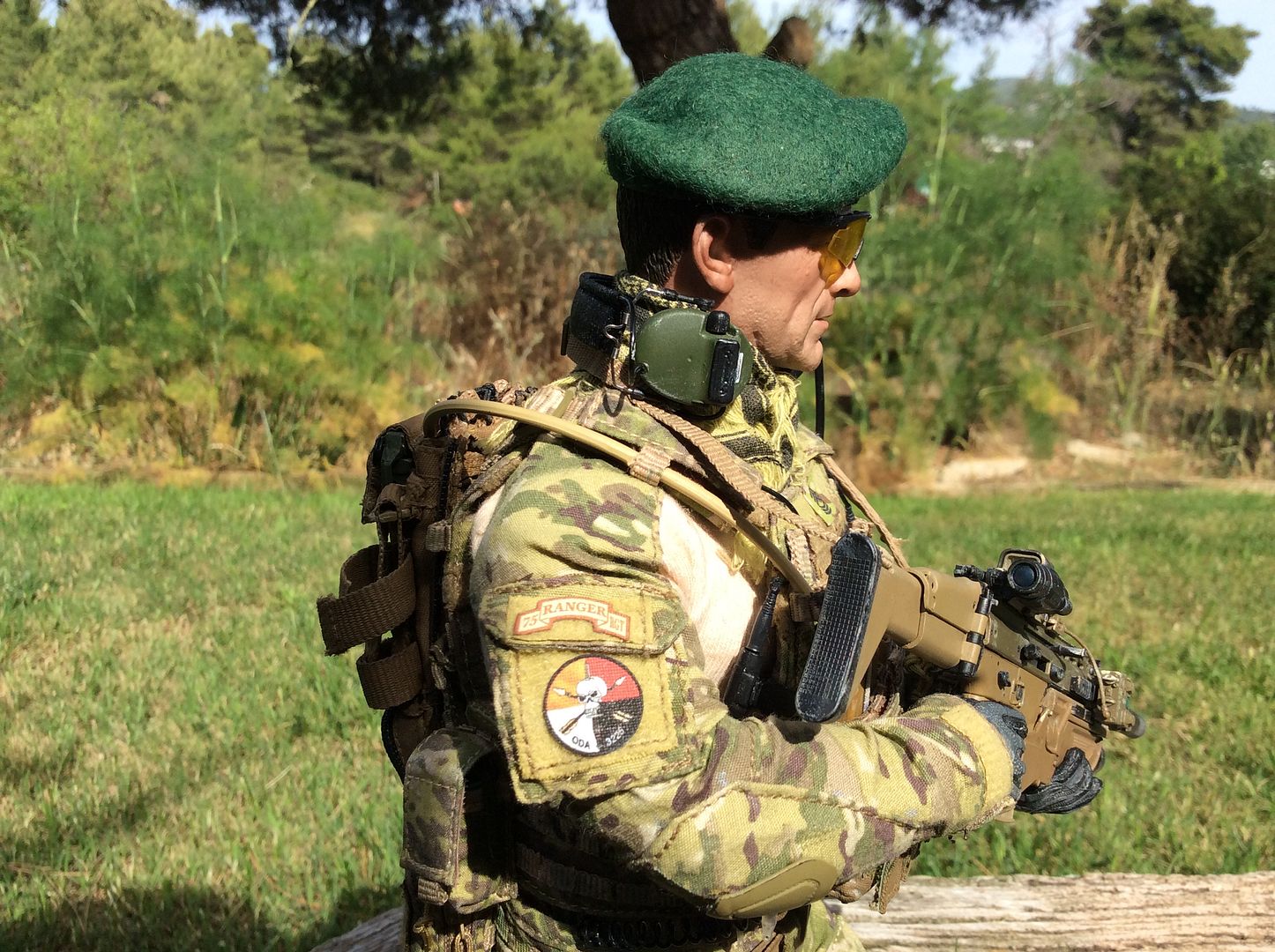 Later on, he volunteered for Special Forces training, passed with flying colors and worked his way up to the CIF ODAs, considered the "varsity teams" inside SF since you have to pass additional selection and training to become a member, including the Special Forces Advanced Reconnaissance Target Analysis and Exploitation Techniques Course (SFARTAETC).
As part of 3rd Group he had several combat tours in Afghanistan, has seen the "Elephant" up close and personal for a number of times and has received his share of medals.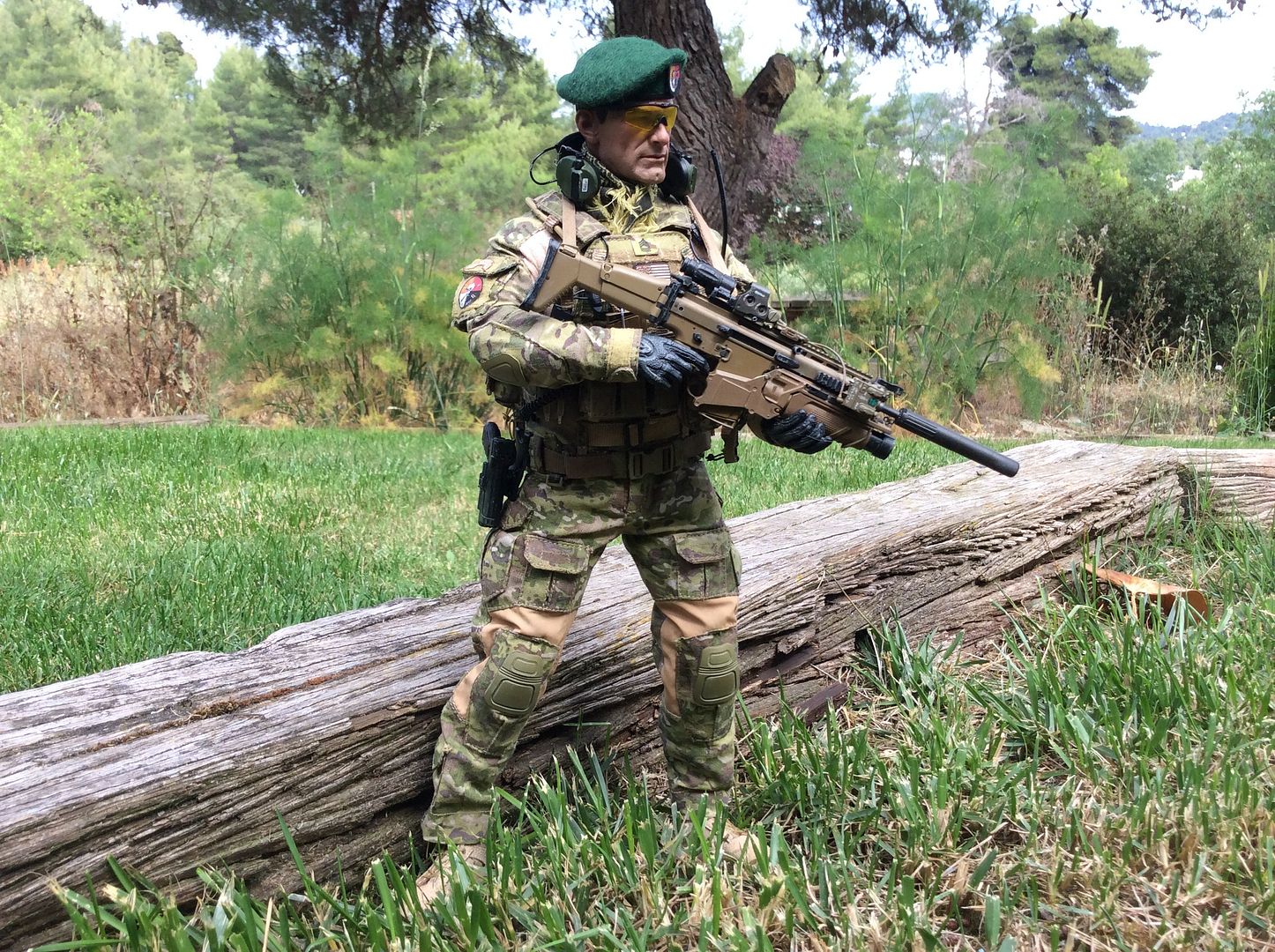 On his left shoulder he is wearing the Special Forces patch with the "triple canopy" over it. That's how the three "tabs" signifying that he is both Airborne, Ranger and Special Forces qualified, are unofficially called. His subdued rank insignia-in multicam camo background- is attached to the front of his vest.