I have just finished customising the latest 2 undead horde.
Betty (from Peril unlimited)
and the tactical operator from sideshow The Dead.
I was trying to work out how betty could have suffred such horrific facial wounds (her face ripped off).
I thought perhaps she went through a school bus window that not only ripped her face off but also slashed her throat up a bit.
pretty gruesome. I gored up the face and bits of the hair added lots of gore around the throat and little tears and gored spots around the arms torso. The legs have had some gore and added dirt and stains to her uniform to make it look like she got pretty messed up.
the Tactical operator I reckon had a grenade go off in it's hand, blowing off the bottom of it's jaw and desimating its arm.
I put a helmet on it and carved away some damage to represent the blast. I added lots of gore around his wounds and splatterd blood around. He is quite a dark figure, and not the best to photograph so appologies its shots are a little lame.
anyway hope you enjoy them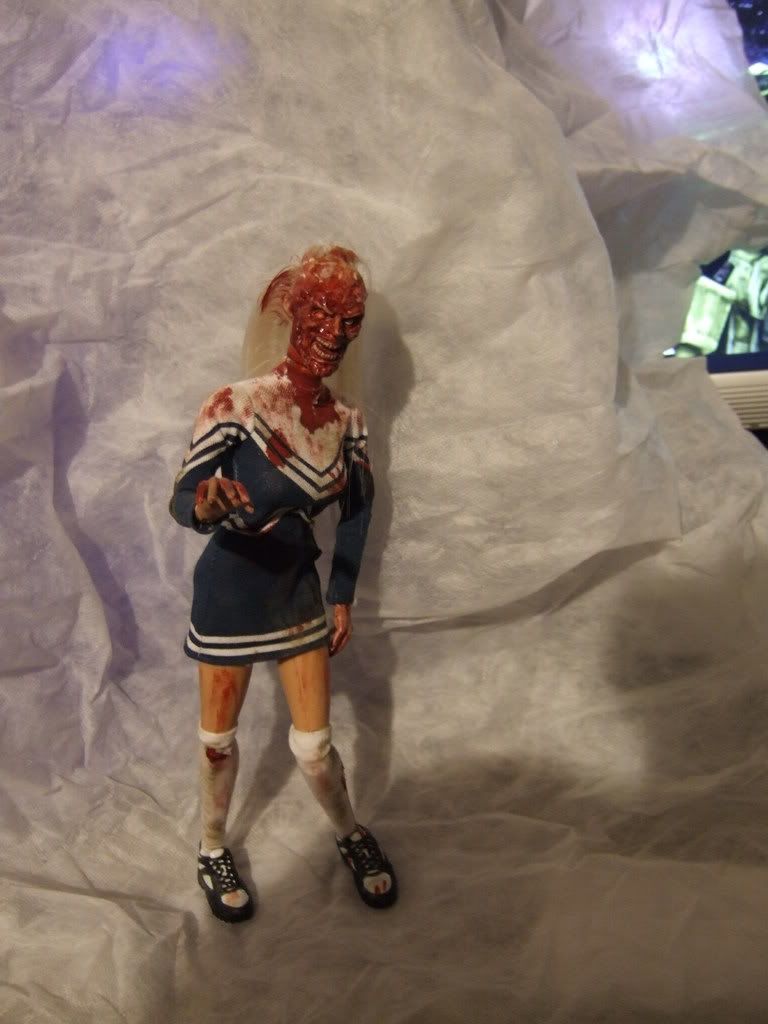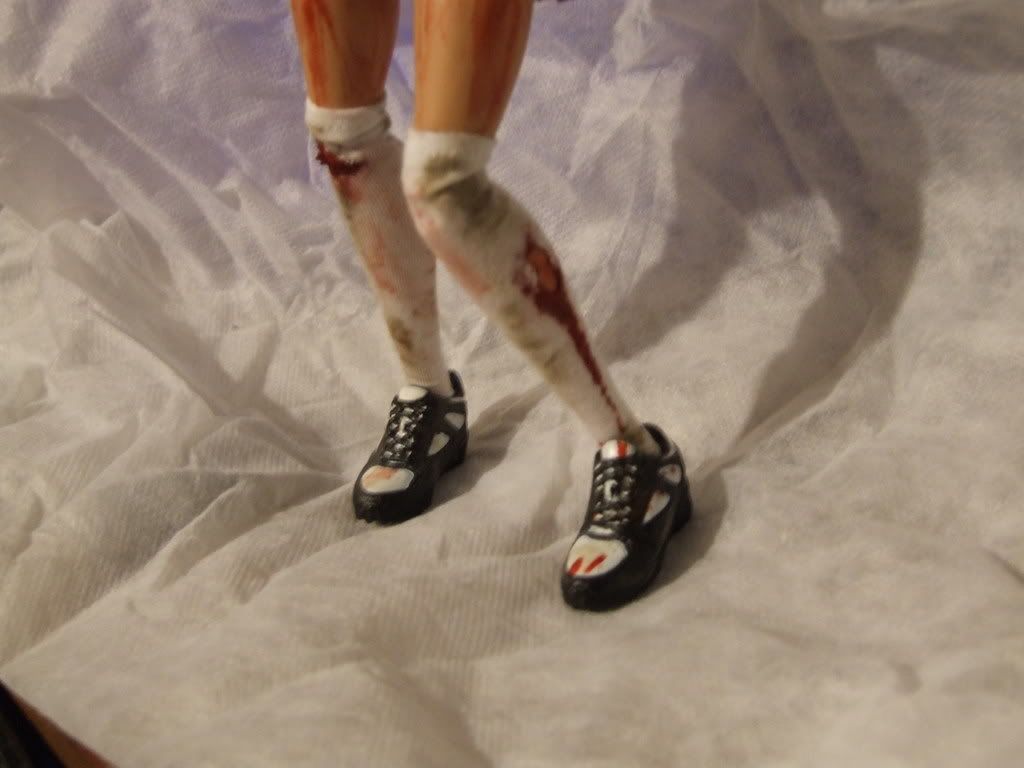 Some new shots of the tac operator on the way
I took a few more shots against a diffrent background, Yes I need to mess around with my macro (its a fairly new camera, and have not had much chance to fully mess around with it yet)
, but my battries are out of juice, Will charge them up and try a few more closer detail shots.
here they are