Discussion Starter
·
#1
·
I've been searching past threads for help deciding which Barbie car to get and attempt to modify. RC cars are out of my price range so that leaves the fashion doll vehicles to choose from. Thanks to whoever started the thread on using Google to search the forums here I was able to finally find those old threads. And I pretty much assumed that the car I chose would be very undersized. I got it today was very surprised that it is as big as it is. It's a 1994 expandable Mustang by Mattel. I did not see it listed in any previous threads, but I could have easily missed it. lol
As a two-seater: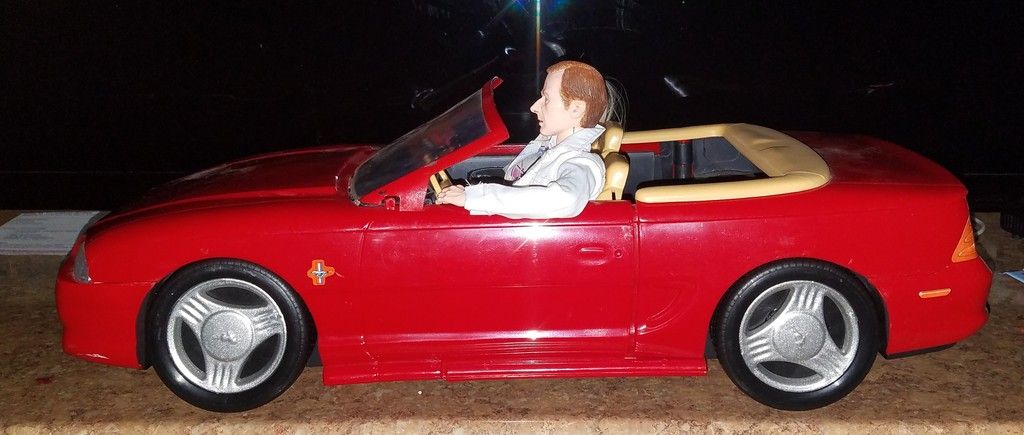 And expanded to 4: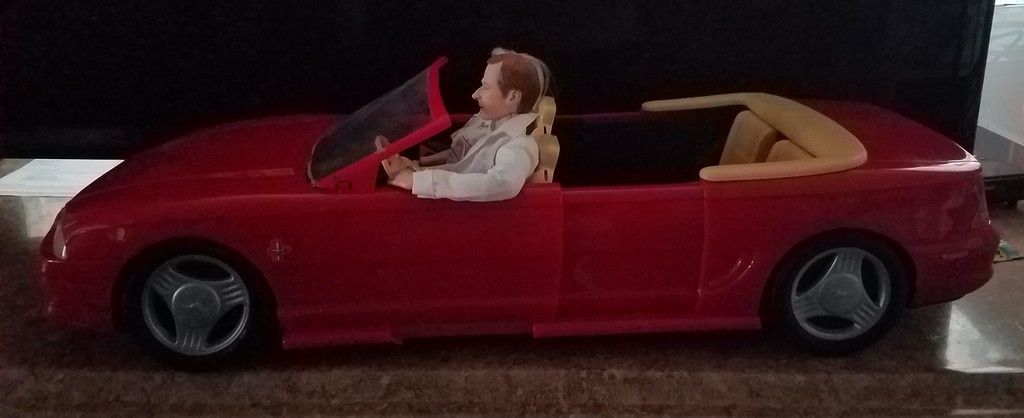 I was fully expecting George and Kate to be squeezed in shoulder to shoulder, but they actually have some room. George can sit in the car with his legs fully extended. The seats are a decent size, too.
Everything needs works. I originally wanted to try to mod this into a police car. Now I'm not sure. I do want to do some work on it no matter what I ultimately end up turning it into. Especially that windshield!
I wish this car was higher off the ground.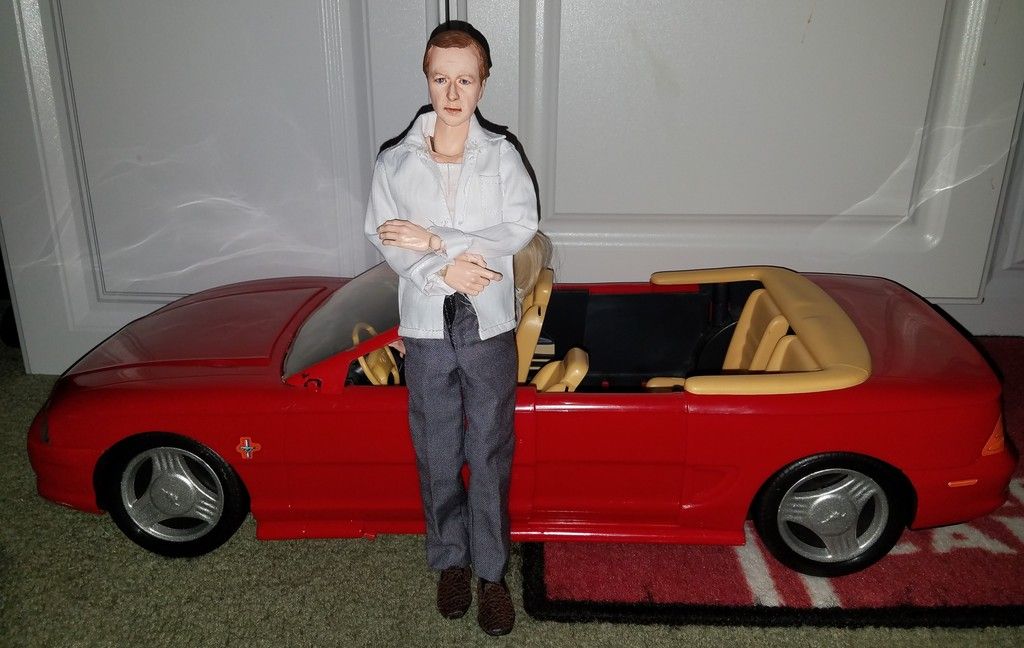 I thought I'd share just in case any one was interested. There are a few on ebay. I got this one for $13 plus shipping. Search for "barbie expandable Mustang", "barbie mustang", and "barbie car".